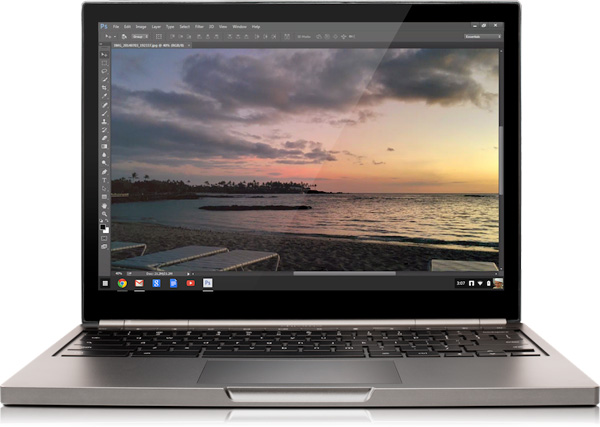 The Creative Cloud has been Adobe's flagship product line since the launch of the CC release in the spring of last year – but ever since the Cloud was first announced in 2011, there has been persistent confusion over what the name actually means…
In keeping with our custom of publishing the direct download links for major Adobe products such as Creative Cloud, CS6, Lightroom 5, and Acrobat XI, below you'll find the direct links from Adobe's servers for the free trials of the new releases of Photoshop Elements 13 and Premiere Elements 13, for both Windows and Mac OS.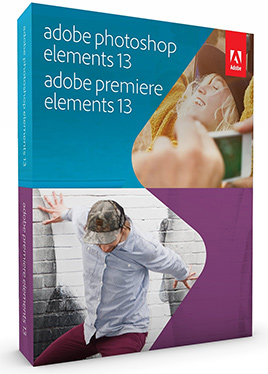 These links go to the authentic and secure files residing on Adobe's servers, are guaranteed genuine, safe, and will not change. They are especially useful when you are unable to down­load Adobe's free trials via other means – often due to difficulties with the Adobe Download Assistant or Akamai Download Manager…
With the links provided below, you can use your own browser's download capability (without DLM), or another download manager of your choice.
For setting up PSE 13 and/or PRE 13 on Windows, each program consists of two down­loaded files: an .exe and a 7-Zip file (.7z). The .exe file will only work (and install) once the .7z file is fully down­loaded and resides in the same folder. For the Mac, it's just a single .dmg file for each program.
In order to properly run Photoshop & Premiere Elements 13, your computer must meet Adobe's minimum system requirements for the products. See below for what's new & different in this release.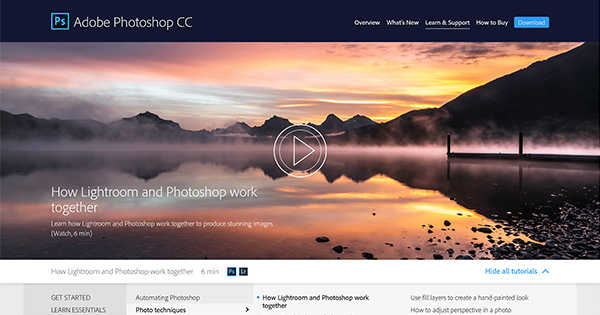 When readers ask us, "What's new in the Adobe CC 2014 release?" – they usually mean what's been added in terms of product features and improvements compared to previous versions such as CC 2013 or CS6.
And for the most part, we've answered that question in our prior article here:
» What Are the Differences Between Adobe CC 2014 vs. CS6, CS5, CS4, CS3?
But there's a larger picture as well – in terms of what's going on with pricing and what's included with the different Creative Cloud plans, and whether/how Adobe is keeping its promise to evolve and bring new innovation to CC subscribers. So we're going to try to tackle that here.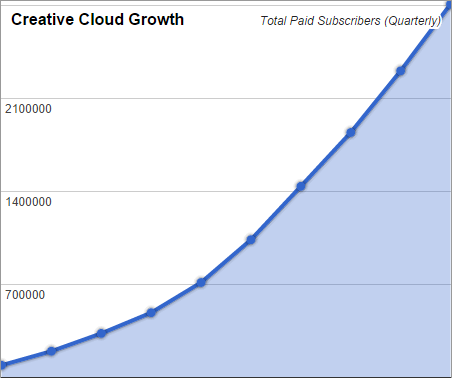 Adobe's Creative Cloud has been available for over two years now and continues to gain strong adoption in the marketplace, the latest published figures show.
Paid membership is accelerating – adding a record 502,000 new subscribers in the past quarter (38,000+ new customers per week) – which means that total subscribers have now passed 2.8 million since the new CC product line replaced Creative Suite in June 2013.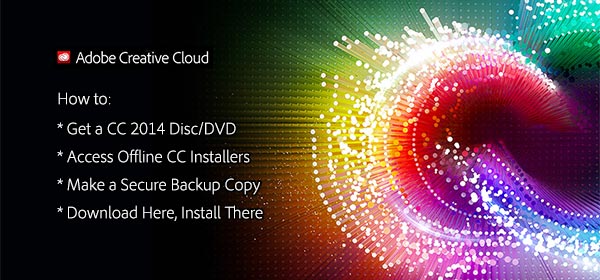 The Creative Cloud is cool because it offers access all major tools that Adobe makes at an affordable price… But here are four recurring challenges we still see out there since Adobe discontinued boxes and switched over to Cloud-only application downloads: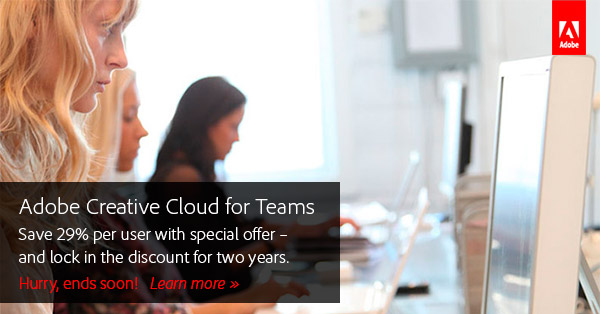 We have a special Creative Cloud promotion from Adobe for you. For a limited time, you can save US$20 (almost 30%) on Creative Cloud for Teams with a price lock for two years. That comes out to US$49.99 a month! This promotion is available worldwide with similar discounts in other countries… See below for offer details and links.
The new Creative Cloud (CC) 2014 is the most sophisticated and powerful toolset Adobe has ever released and recently readers have been asking for solid training materials to learn how to best use these applications…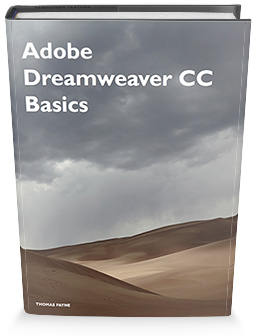 Last year we spread the word on over 30 hours of free video tutorials for CS6, and last month we published details on a fantastic new ebook for getting started learning the Adobe CC/CS6 Design Suite (202 pages). But if you're looking for a solid primer or helpful beginner's lessons for Adobe Dreamweaver, that's harder to find.
Fortunately there are two new books you can download that will teach you the essentials of Adobe Dreamweaver for free, thanks to the generosity of author Professor Thomas Payne… He writes:
"These tutorials are designed to get you through the basics of making web sites in Dreamweaver with the most flexibility and the least amount of work. Think of them as supplying you with a toolbox full of tools to start making good websites.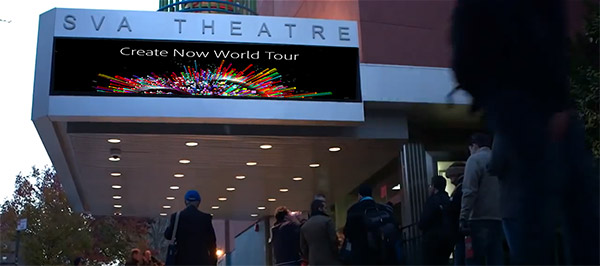 Did you miss Adobe's big 2014 Create Now Tour? Would you like to see it now, online and on-demand?
The Create Now session we attended was packed – a large theater with standing-room only – and got terrific audience reviews and feedback… All together, over 100,000 people went to the tour around the globe.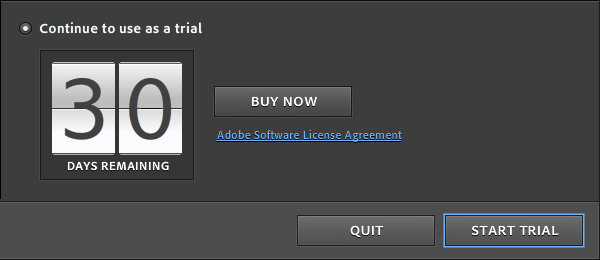 How long do Adobe's free trials last? Most people would say 30 days – but practically speak­ing, it's actually twice that, at 60 days. Here's why, and how…
After downloading and installing Adobe's free trial software – whether it's the just-launched CC 2014 (have you tried it yet?), CS6, Acrobat, Captivate, or Lightroom – your official free trial will begin for 30 calendar days from the date you first run the application (like Photoshop) on your computer.
Once you reach the end of that month – if you haven't already purchased the product – then that free trial period will end and all the files you created will still be yours, but the software itself will no longer start on your system. And redownloading or reinstalling it won't give you a new free trial.
The 2014 edition of the Creative Cloud is the most powerful and versatile toolset Adobe has ever produced and we're seeing a lot of demand for good training resources to learn how to best use this fast-growing product…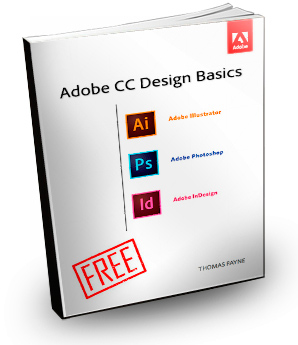 Last year we posted details on over 1,000 pages of free ebooks for CS6. But if you're just getting started with the core CC 2014 design tools, what's better than a step-by-step book that will teach you the essentials of Photoshop, Illustrator, and InDesign from the ground up?
Fortunately there's a very helpful new book you can download that will teach you all of this for free, courtesy of author Professor Thomas Payne… The way the book does this is by intro­ducing and explain­ing the tools in a logical way that builds upon what is previ­ously learned. These applica­tions present a vast array of buttons and gadgets that can be over­whelming to the new user. This book makes sense of it all, not showing how every­thing works, but instead giving a found­ation and a path to learn about all those controls and what they can do for you.