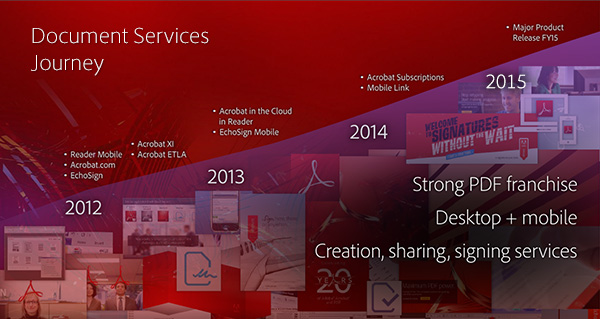 It's been a while now since Acrobat XI was released, and considering Adobe usually runs on two-year release schedules for this product, give or take, what does this imply for when Acrobat XII (Pro/Standard/Reader version 12) will be coming out?
Ordinarily, our best estimate would be simply to go with the release dates for the past few major revisions of Acrobat and then extrapolate.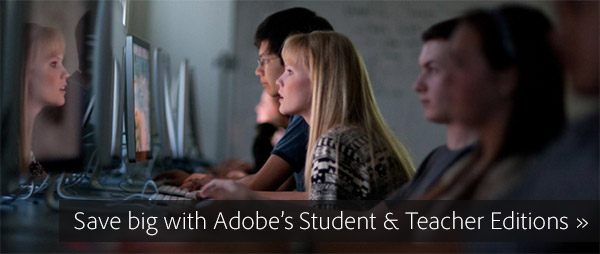 Let's face it, Adobe's traditional product prices have seemed expensive over the years, espe­cially if you're on a student's budget. Many folks don't realize it, but the last perpetual version available, Creative Suite 6 from 2012, is still being sold direct by the company – with standard prices ranging from $399 for Dream­weaver through $999 for Photoshop Extended and on up to $2,599 upfront for the Master Collection suite, which contains all CS6 applications – nearly twenty in all. As cool and powerful as this software is, it can be hard to afford these prices when you're in school.
Fortunately, Adobe offers deep discounts for education customers – up to 70% off – including for the CS6 Student & Teacher Editions. So the price for Dreamweaver CS6 becomes almost a third of what it was, now $149, while the CS6 Design Standard suite (containing Photoshop + Illustrator + InDesign + Acrobat Pro) drops by almost two-thirds, to $449. For most products the price cut is similar – for example, Photoshop CS6 Extended (the most powerful edition) goes from $999 to $349. The popular CS6 Design & Web Premium suite becomes $599 instead of $1,899.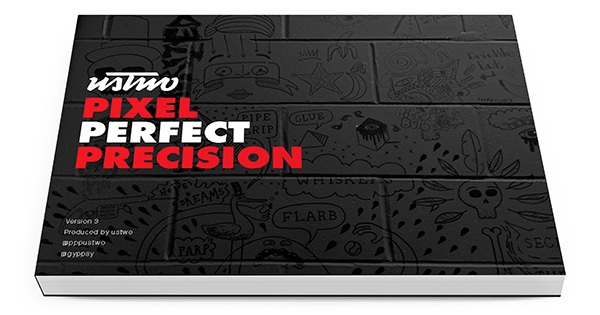 The newly-expanded 3rd edition of Pixel Perfect Precision for Photoshop is out – and it's better than ever plus still free – so if you don't have it yet, go grab it now…
This designer bible comes to us from respected Adobe partner ustwo, the digital design studio who just won a 2014 Apple Design Award for their gorgeous Escher-inspired app, Monument Valley.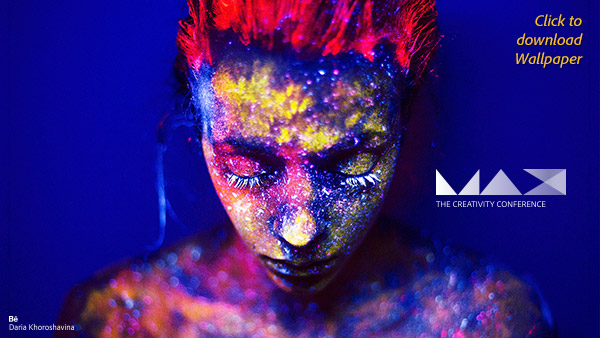 The Adobe MAX 2014 conference was held earlier this month, and as in previous experiences, it's always the three most intense days of the year…
It comes complete with major product announcements from the company, inspirational key­notes from creative wizards, scores of learn-till-you-drop training sessions, plentiful opportunities for networking with colleagues, checking out the latest cool technology on the pavilion floor, meeting the Adobe product teams in person, the great buzz over "Sneak Peek" demos of mind-blowing features under development, and of course the all-out MAX Bash party with 6,000 of your peers.
At the big annual MAX conference last week, Adobe revealed 13 sneak peek videos of technol­ogies they are working on but haven't released yet. Naturally, the company says there are never any guarantees for what may or may not appear in a production release, or when… But never­the­less, major new product features very often appear in these previews before they make the real tools (cases in point: Content-Aware Fill, Perspective Warp, and Image Deblurring).
Here is how Adobe describes the sesson: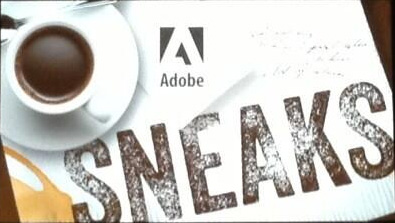 "We've gone through the company and found the 13 coolest demos of technology that are at work within Adobe. These are things that are on the cutting edge of the technology. They may show up in a product, they may not. The demo may work, it may not. But this is your chance to get closer and really under­stand where we're going and what we're doing."
The curtain raised on this year's MAX Sneaks with host Joseph Gordon-Levitt, acclaimed actor, director, screenwriter and film luminary, and Ben Forta, senior director at Adobe, sharing more than a dozen projects crossing the creative spectrum of photography, design, 3D, video, web, online communities and more.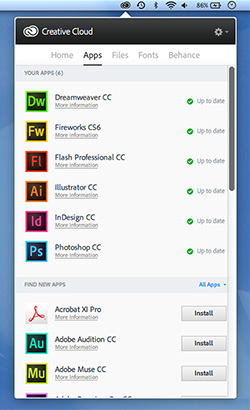 One of the biggest strengths of the Adobe CC 2014 release is receiving a complete set of creative tools with an ongoing stream of updates included at no extra cost… We no longer have to wait 1-2 years for our products to innovate and keep pace with evolving technologies; instead we get the latest & greatest features and improvements as soon as they are ready.
Since the initial launch of CC last year, Adobe has regularly issued new upgrades for each individual app about once every 3-4 months, bringing new power and capabilities to all subscribers.
Normally the Creative Cloud works seamlessly with these ongoing product updates… The CC Desktop App runs quietly in the System Tray and gracefully notifies the customer that a new upgrade is avail­able for any of the included applications like Photoshop CC, and (optionally whenever desired) the user clicks one button to auto­matically download and install the update smoothly in the back­ground.
Sometimes, however, subscribers want or need more control for various reasons – Read more…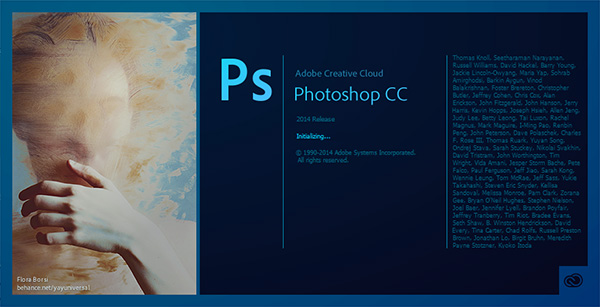 Some good news – because of the major new feature updates announced last week at the big annual MAX conference, Adobe informed us that they reset the 30-day free trial period for Photoshop CC 2014 on both Windows and Mac…
In other words, no matter which version of Photoshop you've used or tried in the past, everyone now gets a brand new free trial of the latest-and-greatest release of this core application. This will give all users a chance to check out the new Photoshop for themselves, at no cost.
Of course, if you are already a Creative Cloud member, then these latest updates have already come to you auto­matically or whenever (as soon as) you want.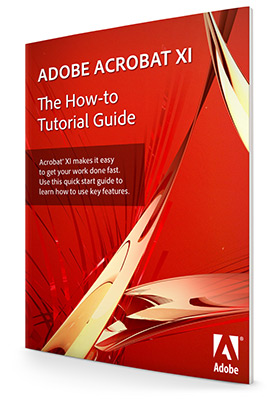 Next to Photoshop, Acrobat Pro & Standard is Adobe's top-selling product line of all time: it's offered standalone plus included in all the Creative Suites as well as the newer Creative Cloud – so clearly there are a lot of people using it worldwide. The two free books below will help you learn how to use it better and more effectively…
The first book is all about the current Acrobat XI release, and the second is for the older Acrobat X from 2010. Both these guides contain dozens of helpful tutorials that will help you discover the advantages of using Acrobat and how to get the most out of it… Following the easy walkthroughs will quickly introduce you to new ways to save time and simplify complex projects.
Each chapter includes step-by-step instructions for performing common tasks efficiently. Keep a copy of either ebook access­ible on your computer as an easy–to–use resource for learning new techniques.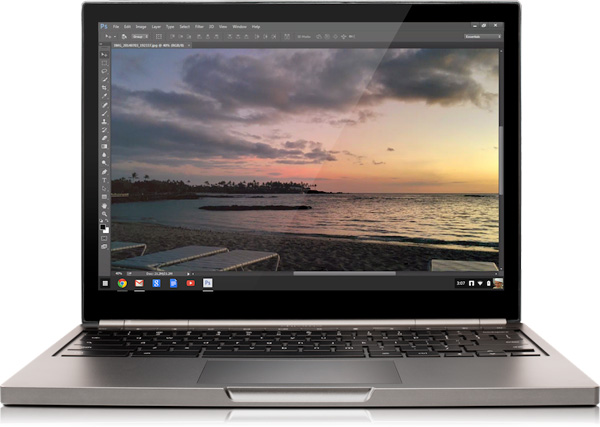 The Creative Cloud has been Adobe's flagship product line since the launch of the CC release in the spring of last year – but ever since the Cloud was first announced in 2011, there has been persistent confusion over what the name actually means…
In keeping with our custom of publishing the direct download links for major Adobe products such as Creative Cloud, CS6, Lightroom 5, and Acrobat XI, below you'll find the direct links from Adobe's servers for the free trials of the new releases of Photoshop Elements 13 and Premiere Elements 13, for both Windows and Mac OS.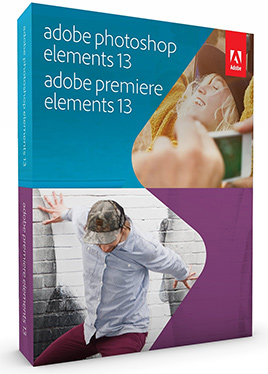 These links go to the authentic and secure files residing on Adobe's servers, are guaranteed genuine, safe, and will not change. They are especially useful when you are unable to down­load Adobe's free trials via other means – often due to difficulties with the Adobe Download Assistant or Akamai Download Manager…
With the links provided below, you can use your own browser's download capability (without DLM), or another download manager of your choice.
For setting up PSE 13 and/or PRE 13 on Windows, each program consists of two down­loaded files: an .exe and a 7-Zip file (.7z). The .exe file will only work (and install) once the .7z file is fully down­loaded and resides in the same folder. For the Mac, it's just a single .dmg file for each program.
In order to properly run Photoshop & Premiere Elements 13, your computer must meet Adobe's minimum system requirements for the products. See below for what's new & different in this release.