Adobe MAX—The Creativity Conference is lined up for November 2-4 this year in San Diego, California – and planning is underway to make the 2016 MAX experience better than ever: "Join over 9,000 of the world's top designers, creative directors, video and photography professionals and others for the premier creativity conference. MAX provides hands-on training from best-in-the-business experts in creative labs and workshops along with inspiring talks to help ignite your creativity and grow your career."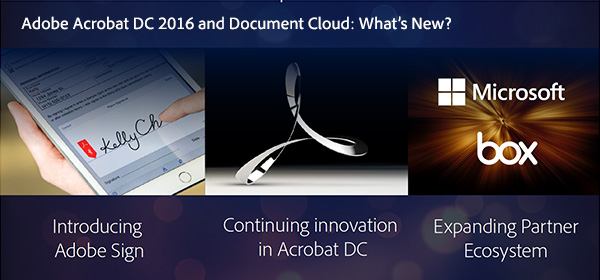 One of the most frequent upgrade questions we get is what's new, what's different, or what's changed between the new release of Acrobat and previous versions? Adobe Acrobat DC 2016 just launched today, and if you're counting numerically (… 9, X, XI, DC 2015, DC 2016), then this is the 13th major release of one of Adobe's biggest products. So put simply, what are the major new features and advance­ments in the 2016 Release of Acrobat DC (Pro or Standard), versus DC 2015, or 2012's Acrobat XI or even 2010's Acrobat X?
When the Document Cloud first arrived a year ago – and Acrobat DC 2015 along with it – there were some significant changes to how the software was purchased… While the desktop Acrobat Pro/Standard tool is still sold standalone with a perpetual (or "Classic") license, many of the newer capabilities and services are only available via the Acrobat DC subscription (or "Continuous") bundle. It's called "Continuous" because subscribers receive all ongoing product upgrades as soon as they are available, ensuring you are always running the latest-and-greatest software with the complete featureset.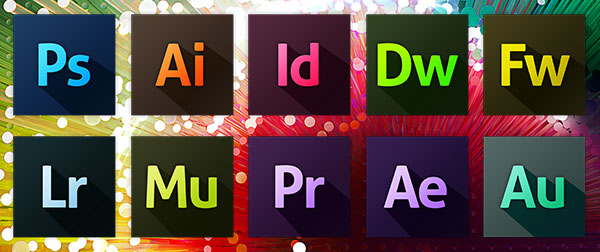 With the fast-growing adoption of Adobe's Creative Cloud and the recent release of the all-new CC 2015 versions of creative applications, some readers are telling us they're not sure if they need all the tools that are included in the complete Creative Cloud offering, or aren't quite ready to join for US$49 a month…
The complete (or All Apps) Creative Cloud membership gives you the latest-and-greatest versions of Photoshop, Illustrator, InDesign, Acrobat, Dreamweaver, Muse, Animate, Premiere, After Effects, Audition, and others – together in a well-integrated suite with ongoing product upgrades included as soon as they're available.
Some folks think it might be a good idea to try to save a few bucks and buy Adobe software off of eBay, Craigslist, Amazon Marketplace, or from any vendor who is unfamiliar. It could be CS6, Photoshop, Lightroom, Acrobat, Elements, or any other item – in a retail, student, full or upgrade version… or sometimes it's the "OEM" scam, or the "extra" volume/enterprise license swindle.
But it's actually not a very good idea at all. Why?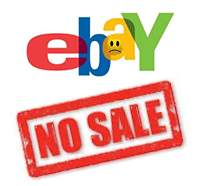 The first problem is that Adobe does not recognize these venues as valid or authorized resellers, they are fully disregarded. So as a result, Adobe will not officially recognize any of those buyers as actually owning their software. Yes, you read that right.
Meaning, you think you own the genuine article but effectively you don't. You can't provide an accepted proof of purchase – so you can't formally prove you own the products, can't ever legally transfer the software to someone else, may not be able to get product support or upgrade to the next version, and so on… You also aren't able to return the software to get your money back from Adobe like you normally can.
Why doesn't Adobe recognize the people that go through those places? Doesn't that seem unfair? Can't these software vendors who you've never heard of be trusted?
No, because in this area, reputation matters… a lot. The simple reason is – and the real problem is – that 90% of the software sold on places like eBay is counterfeit! Yes, it's true. And it's not a new problem.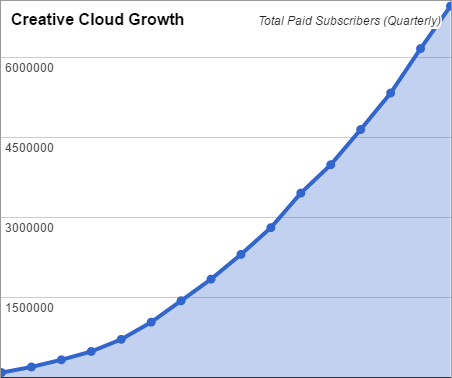 Adobe's Creative Cloud has been available for over three years now and continues to gain strong adoption in the marketplace, the latest published figures show.
Lately the rate of paid memberships has approached almost 1 million per quarter – adding 798,000 new subscribers in the past quarter alone (or 57,000 new customers each week) – which means that total number of subscribers has now reached 7 million since the CC product line replaced Creative Suite in June 2013.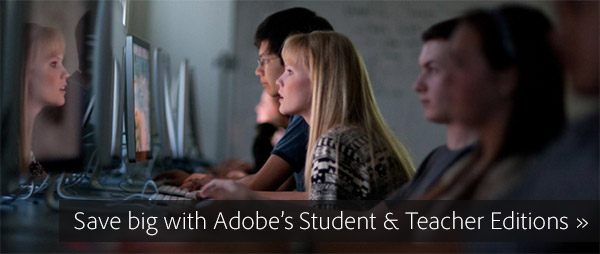 Let's face it, Adobe's traditional product prices have seemed expensive over the years, espe­cially if you're on a student's budget. The last perpetual version available, Creative Suite 6 from 2012, historically had full prices ranging from $399 for Dream­weaver through $999 for Photoshop Extended and on up to $2,599 upfront for the Master Collection suite, which contained all CS6 applications. As cool and powerful as this software was, it's hard to afford when you're in school – even after the student/teacher discount.
Adobe stopped selling CS6 online as the version reached EOL and end of support, but fortunately the company still offers deep discounts for education customers on the newer CC release which replaced CS6. Not long ago, in fact, they increased the discount on Creative Cloud to up to 70% off the regular prices. And while there are a lot of misconceptions about CC, the main products like Photoshop, Illustrator, InDesign, etc., still download and run on your desktop as normal.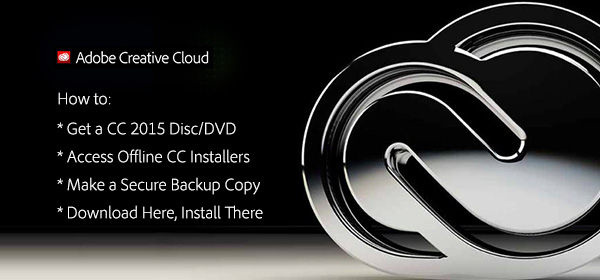 The Creative Cloud is cool because it offers access all major tools that Adobe makes at an affordable price… But here are four recurring challenges we still see out there since Adobe discontinued boxes and switched over to Cloud-only application downloads: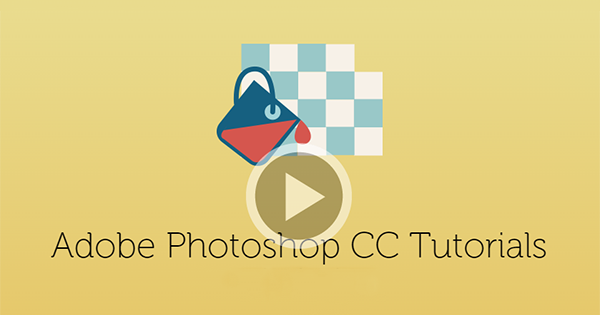 Here's an incredible new resource that you should not miss – and even bookmark/share… It's a compre­hensive professional training course on how to best use Adobe Photoshop from O'Reilly's InfiniteSkills – normally costing US$130, but now completely FREE with no catch. It includes 13 hours of high-quality instruction broken out into 23 chapters with 166 video tutorials (in HD or SD), covering all major aspects of Photoshop – the world's most popular graphics and photo editing software – at no cost!
We've previously covered here how to transfer Adobe software products (like Creative Cloud, CS6, Photoshop, Lightroom, Elements, or Acrobat) between two computers, including from PC to Mac or vice versa. In this article we're going to focus on transferring the actual legal license from one person or company to another, like transferring the title to a car or home between two people.
Moving the software physically is mostly a technical task, but doesn't cover what happens if the recipient has problems, needs customer support or updates, wants to be registered with Adobe, and be recognized as the new rightful owner and user of the tools. To address those needs, just follow the transfer process described below to "unregister" the program from the old owner and re-register for the new one.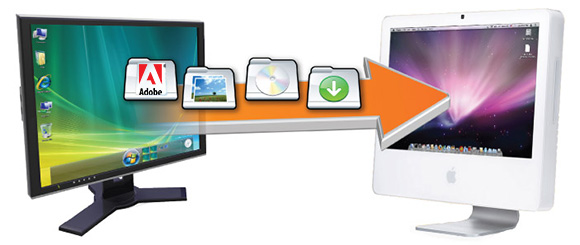 OK, so your old computer is running out of gas, you're upgrading or changing systems, adding a new machine, or switching from a PC to a Mac, or vice versa — and you want to move over your copy of CC/Creative Cloud or CS6 (or CS5 or CS4 or CS3) Adobe software — what do you do, and how do you do it? Just follow our complete guide below, which also works for other Adobe desktop products such as Acrobat, Elements, Lightroom, Captivate, and more.
As we've covered previously here, you are generally allowed to install and activate most Adobe software on up to two computers, with the restriction that the software can not used on both systems at the same time. So right off the bat, you might be good to go with installing the software on a second computer, although you may wish to double-check the licensing agreement for your product to be sure.