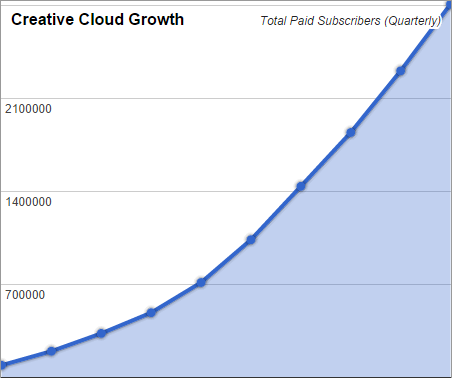 Adobe's Creative Cloud has been available for over two years now and continues to gain strong adoption in the marketplace, the latest published figures show.
Paid membership is accelerating – adding a record 502,000 new subscribers in the past quarter (38,000+ new customers per week) – which means that total subscribers have now passed 2.8 million since the new CC product line replaced Creative Suite in June 2013.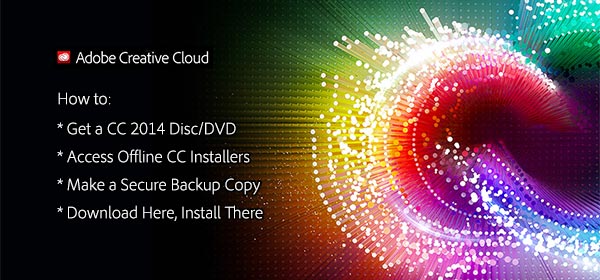 The Creative Cloud is cool because it offers access all major tools that Adobe makes at an affordable price… But here are four recurring challenges we still see out there since Adobe discontinued boxes and switched over to Cloud-only application downloads: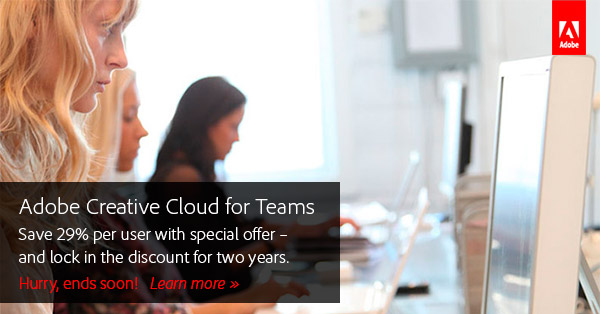 We have a special Creative Cloud promotion from Adobe for you. For a limited time, you can save US$20 (almost 30%) on Creative Cloud for Teams with a price lock for two years. That comes out to US$49.99 a month! This promotion is available worldwide with similar discounts in other countries… See below for offer details and links.
The new Creative Cloud (CC) 2014 is the most sophisticated and powerful toolset Adobe has ever released and recently readers have been asking for solid training materials to learn how to best use these applications…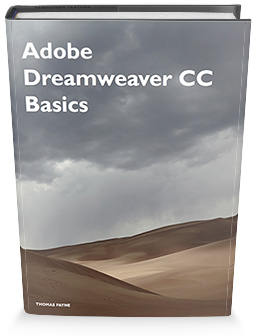 Last year we spread the word on over 30 hours of free video tutorials for CS6, and last month we published details on a fantastic new ebook for getting started learning the Adobe CC/CS6 Design Suite (202 pages). But if you're looking for a solid primer or helpful beginner's lessons for Adobe Dreamweaver, that's harder to find.
Fortunately there are two new books you can download that will teach you the essentials of Adobe Dreamweaver for free, thanks to the generosity of author Professor Thomas Payne… He writes:
"These tutorials are designed to get you through the basics of making web sites in Dreamweaver with the most flexibility and the least amount of work. Think of them as supplying you with a toolbox full of tools to start making good websites.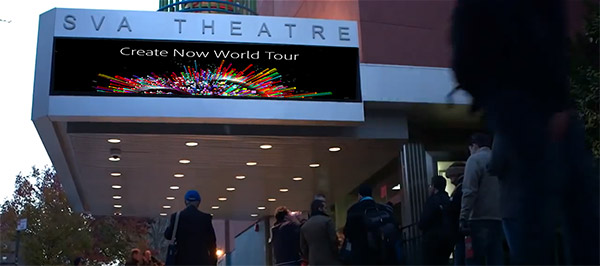 Did you miss Adobe's big 2014 Create Now Tour? Would you like to see it now, online and on-demand?
The Create Now session we attended was packed – a large theater with standing-room only – and got terrific audience reviews and feedback… All together, over 100,000 people went to the tour around the globe.
The 2014 edition of the Creative Cloud is the most powerful and versatile toolset Adobe has ever produced and we're seeing a lot of demand for good training resources to learn how to best use this fast-growing product…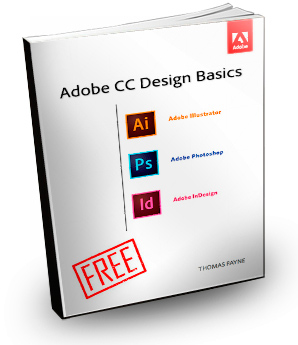 Last year we posted details on over 1,000 pages of free ebooks for CS6. But if you're just getting started with the core CC 2014 design tools, what's better than a step-by-step book that will teach you the essentials of Photoshop, Illustrator, and InDesign from the ground up?
Fortunately there's a very helpful new book you can download that will teach you all of this for free, courtesy of author Professor Thomas Payne… The way the book does this is by intro­ducing and explain­ing the tools in a logical way that builds upon what is previ­ously learned. These applica­tions present a vast array of buttons and gadgets that can be over­whelming to the new user. This book makes sense of it all, not showing how every­thing works, but instead giving a found­ation and a path to learn about all those controls and what they can do for you.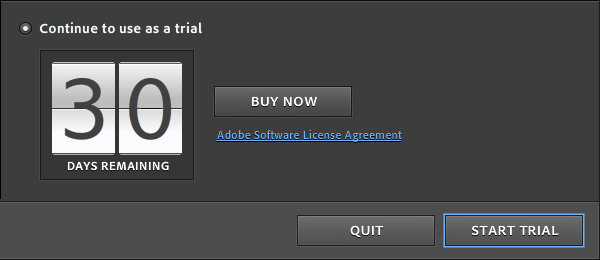 How long do Adobe's free trials last? Most people would say 30 days – but practically speak­ing, it's actually twice that, at 60 days. Here's why, and how…
After downloading and installing Adobe's free trial software – whether it's the just-launched CC 2014 (have you tried it yet?), CS6, Acrobat, Captivate, or Lightroom – your official free trial will begin for 30 calendar days from the date you first run the application (like Photoshop) on your computer.
Once you reach the end of that month – if you haven't already purchased the product – then that free trial period will end and all the files you created will still be yours, but the software itself will no longer start on your system. And redownloading or reinstalling it won't give you a new free trial.
With the worldwide return of Adobe's ultra-popular Creative Cloud Photography Plan where anybody can get both Photoshop CC and Lightroom 5 for just 10 bucks a month, we've had some readers asking us the best ways to learn these two top imaging tools…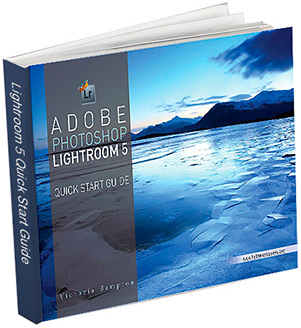 We always mention about the free video tutorials on Adobe TV, as well as the super­lative, compre­hensive courses offered on Lynda.com – but now we can also recom­mend two new terrifi­cally helpful ebooks that you can work through step-by-step at your own pace. And fortu­nately, both books are completely free.
The first is the Adobe CC/CS6 Design Basics book that we recently featured, which is 200+ pages taking you through the core essentials of Photoshop CC, Illustrator CC, and InDesign CC.
The second book now is Victoria Bramp­ton's excellent Lightroom 5 Quick Start Guide, which really tells you everything you need to know to get going with Adobe Lightroom 5 from the ground up.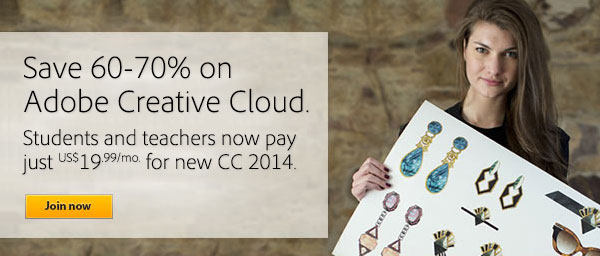 The standard pricing for Adobe's new CC 2014 release – their flagship Creative Cloud all-in-one offering – is US$50 a month with an annual membership. Recently, the company extended their intro offer for existing CS customers, which gives a 40% discount off that price…
How about for education customers? On price, the offer is even better – all students, teachers, and education staff can now pay just US$19.99/month with an annual plan (under $1/day) for your first year – but importantly, no previous ownership of any Adobe product is required and no coupon code is necessary. Outside of North America, it's an even greater level of reduction at £15.88 or €19,99 or A$14.99 per month (including VAT), or 60-70% off: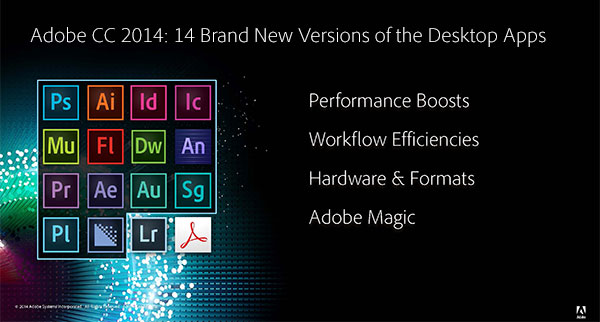 The all-new Adobe CC 2014 release was announced earlier today, with hundreds of new features compared to earlier creative versions… And there's no wait: the CC 2014 software is available immediately for worldwide download via the CC Desktop App… This means everyone gets either a free upgrade or a free trial – but some folks would like or need to access the new tools directly without using Adobe's download manager.
So below we've curated a complete set of Adobe CC 2014 direct download links for all the new products on Windows and Mac OS, for instant access (plus the ability to use your own download manager) if you have any difficulty with what Adobe normally employs and want to get the trials without it… These can also come in quite handy if you want offline CC 2014 installers to use, store, or back up with (i.e., copy to USB flash drive, burn to DVD, etc).