Time-lapse photography videos never go out of style… Here is one of our all-time favorites from Norwegian landscape photographer Terje Sorgjerd – incredibly beautiful and perfect for the clear, dark nights of the season (watch full-screen):
Prior to the extensive video editing tools first introduced in CS6, Photoshop wasn't normally known for its video capabilities – but in fact it's always been possible to take a series of still photo­graphs (manipulated as desired) and then quickly create your own timelapse video using Photoshop Extended…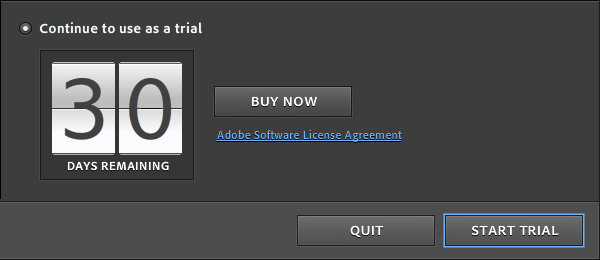 How long are the free trials for Adobe software? Most people would say 30 days – but practically speak­ing, it's actually almost 50% longer, at 44 days. Here's why, and how you can do it…
After downloading and installing Adobe's free trial software – whether it's the latest major release CC 2015 (have you tried it yet?), CS6, Acrobat, Captivate, or Lightroom – your official free trial will begin for 30 calendar days from the date you first run the application (like Photoshop) on your computer.
Once you reach the end of that month – if you haven't already purchased the product – then that free trial period will end and all the files you created will still be yours, but the software itself will no longer start on your system. And redownloading or reinstalling it won't give you a new free trial.

What are the differences between the types of Creative Cloud membership? This is a question we get a lot, so here's a handy comparison guide on the major differences between Creative Cloud for Teams vs. CC for Individuals. In another article we already covered the all the differences between Creative Cloud Student & Teacher vs. regular.
Creative Cloud for Teams is Adobe's volume licensing solution for businesses, studios, design shops, agencies, companies, offices, schools, and other organizations. It includes everything that CC for Individuals does, but gives you substantially more features and capabilities for managing and working with different users. It's meant for groups (such as small to midsize businesses and departments) with multiple seats using the products at the same time. For large businesses, Adobe recommends Creative Cloud for Enterprise.
The fastest way to get a sense of the biggest differences is to check out Adobe's CC Plans-at-a-Glance comparison page (click to enlarge):
Even years after it went up, a lot of people still don't know about it.
We're talking about the free online documentation for all Adobe software – a set of user manuals that can answer quite a few customer questions, and also be a great resource if you don't use a product yet but want to find out more about it…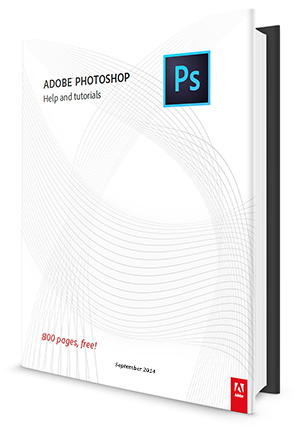 This exists in searchable and downloadable form for all major Adobe applications, including the Creative Cloud, Creative Suite, Lightroom, Acrobat, Photoshop Elements, etc. – for all recent releases on both Windows and Mac OS.
For example, every so often we receive a question on how to save back to earlier versions from InDesign CC or CS6… Fortunately, this is answered in the "Saving Documents" section in InDesign's online manual. (And for all the cases like these, we also put together a special roadmap for CC file compatibility.)
Related: Do you believe any of these? The 10 Most Common Myths About Creative Cloud
Each Adobe reference below can be downloaded as a complete offline ebook if you want (more about this below)… These books are substantial – the latest "Photoshop Help & Tutorials" hand­book is over 800 pages alone!
Four years ago, Adobe acquired Behance – the leading online community and social media plat­form for creative professionals, which is often referred to as "The LinkedIn for Creatives." Back then, Behance had about 1 million members. Since that time, with Behance's inclusion into Creative Cloud (even with the free version), growth and participation have exploded – and the Behance community now boasts over 6 million members receiving 56+ million project views per month.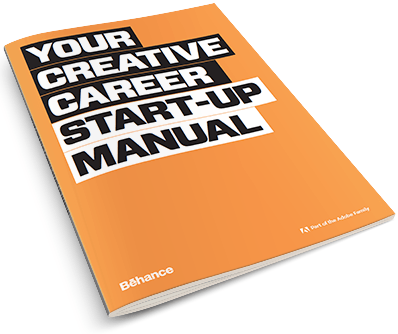 With Behance, you can easily upload your photo­graphs, projects, or portfolios and gain a fantastic way to showcase, share, and get exposure for your work as well as receive feedback from your creative peers, and get inspired for future work. You can publish many types of media such as images, text, illustrations, video and audio, and follow statistics on how many views your projects are getting, and potentially make money. There's even a helpful job list for creatives and freelancers, with hundreds of employment opportunities.
Note that you do not need to be a paid member of Adobe's Creative Cloud to join and use Behance… You can be a completely free member of Creative Cloud, and/or use other software tools entirely – and you can still sign up for Behance at no cost.
With one year wrapped up and a new one just beginning, it seemed a great time to put together a comprehensive review of the best and most-shared posts published here since our site launched in 2009.
These are the top posts that consistently have the highest readership on our site, month after month, covering all major Adobe software products… They're broken out by topic below in case you've missed any, or are new here – so bookmark, share, and enjoy!
Free Adobe Books

Creative Cloud (CC)

It's the season for holiday deals – and so it also can be a season for order changes and returns… Although naturally, this can happen at any time of year.
Sometimes even despite using Adobe's free trial downloads to try out the software before buying, customers may want to exchange something and get a different Adobe product instead – say swapping Lightroom for Photoshop, or returning an individual tool and getting the full CC 2015 suite instead (which includes 16 applications instead of one).
So did you know that Adobe offers a full money-back guarantee on almost all current products? This includes Creative Cloud (CC), Acrobat, Lightroom, Captivate, Photoshop Elements, and so on. This offer applies even after you've already opened the box/disc or downloaded and installed the product – however, only software purchased directly from Adobe.com worldwide can take advantage of this refund policy (not resellers, retailers, or auction sites).
Yes, it's true – you can simply contact Adobe within either 14 or 30 days of your order (depending on what you bought) – via live online chat is usually fast and convenient. Then, provided you follow the correct procedure, they will take it back (after being uninstalled and deactivated from your computers, if applicable) and issue you a complete refund.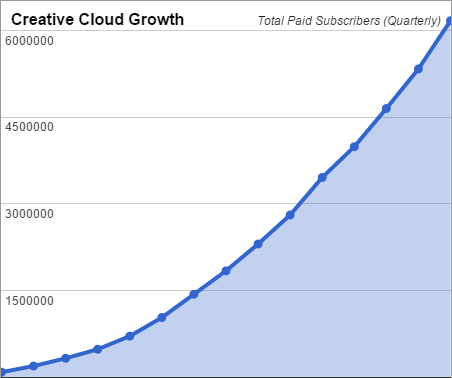 Adobe's Creative Cloud has been available for 3½ years now and continues to gain strong adoption in the marketplace, the latest published figures show.
Paid membership continues to accelerate – adding a record 833,000 new subscribers in the past quarter (almost 65,000 new customers each week) – which means that total number of subscribers has now surpassed 6.1 million since the CC product line replaced Creative Suite in June 2013.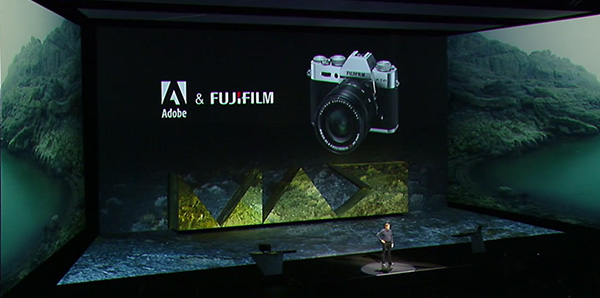 Adobe gives every MAX 2015 attendee a new high-end FUJIFILM X-T10 mirrorless camera.
Adobe MAX, The Creativity Conference, is lined up for October 31 – November 4 next year in San Diego, California – and planning is already underway to make the 2016 MAX experience better than ever: "Join over 7,000 like-minded creatives from around the world for a week of sessions, labs, speakers, events, inspiration and fun — everything you need to keep you creative for the rest of the year. Can't wait to see what we come up with for San Diego in 2016!"
Adobe has also quietly launched a free MAX 2016 pre-registration portal where you can quickly guarantee a US$500 discount off the regular price if you decide to go.
Recently we put together a series of free books for Adobe software with over 20 different titles you can download on how to best use the different major products… These books have been trem­endously popular and well-received.
But since Adobe software is all about creating, for some time now we've been meaning to add another collection of free books simply about creativity – something that everyone in the world can use and benefit from… So finally, here is that set! You can legally download and use the four PDF e-books below to inspire your own creative process and help improve your work, no matter what you do in life. They are (in our view) all easy, enjoyable, and enriching reads.
Book #1: The Creative Aid Handbook (142 Pages)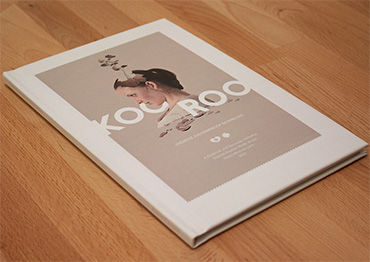 Co-creators Richard Tapp and Nicole Smith of Kooroo Kooroo rightly describe The Creative Aid Handbook as a outside-of-the-box resource to get your creative juices flowing: "We wrote, designed, and illustrated a book featuring unusual tips to nurture your creative well-being, boost your creative intellect and foster internal inspiration. Meant to serve as a mini-resource for your creative projects and food for your creative thoughts. We've included our own valuable refer­ences and resources we know and trust as a means to help you get your projects done. We want to give you the creative push from a direction you may not have thought of, be it informative, inspirational, or simply entertaining."