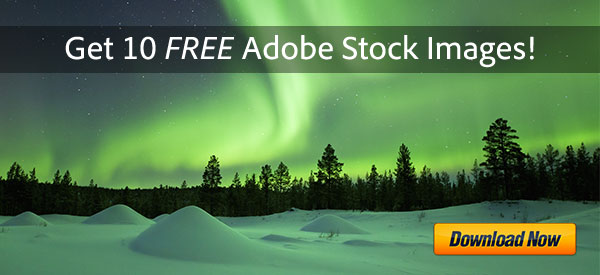 Here's the brand new edition of a very handy resource from James Wamser – a complete reference to all versions and features of Adobe Photoshop from CS1 to CC 2018… Similar to his InDesign handbook, it's called the Adobe Photoshop New Features Guide: From CS to CC – and this 96-page ebook is available for free download now: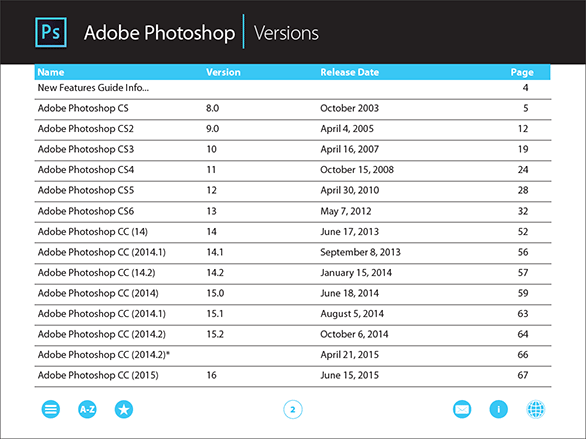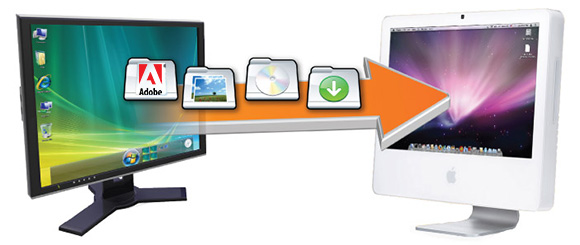 OK, so your old computer is running out of gas, you're upgrading or changing systems, adding a new machine, or switching from a PC to a Mac, or vice versa — and you want to move over your copy of CC/Creative Cloud or CS6 (or CS5 or CS4 or CS3) Adobe software — what do you do, and how do you do it? Just follow our complete guide below, which also works for other Adobe desktop products such as Acrobat, Elements, Lightroom, Captivate, and more.
As we've covered previously here, you are generally allowed to install and activate most Adobe software on up to two computers, with the restriction that the software can not used on both systems at the same time. So right off the bat, you might be good to go with installing the software on a second computer, although you may wish to double-check the licensing agreement for your product to be sure.
Five years ago, Adobe acquired Behance – the leading online community and social media plat­form for creative professionals, which is often referred to as "The LinkedIn for Creatives." Back then, Behance had about 1 million members. Since that time, with Behance's inclusion into Creative Cloud (even with the free version), growth and participation have exploded – and the Behance community now boasts over 10 million members receiving 70 million project views per month.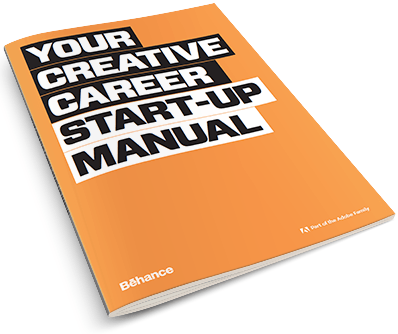 With Behance, you can easily upload your photo­graphs, projects, or portfolios and gain a fantastic way to showcase, share, and get exposure for your work as well as receive feedback from your creative peers, and get inspired for future work. You can publish many types of media such as images, text, illustrations, video and audio, and follow statistics on how many views your projects are getting, and potentially make money. There's even a helpful job list for creatives and freelancers, with hundreds of employment opportunities.
With one year wrapped up and a new one just beginning, it seemed a great time to put together a comprehensive review of the best and most-shared posts published here since our site launched in 2009, including some very popular free books.
These are the top posts that consistently have the highest readership on our site, month after month, covering all major Adobe software products… They're broken out by topic below in case you've missed any, or are new here – so bookmark, share, and enjoy!
Free Adobe Books

Creative Cloud (CC)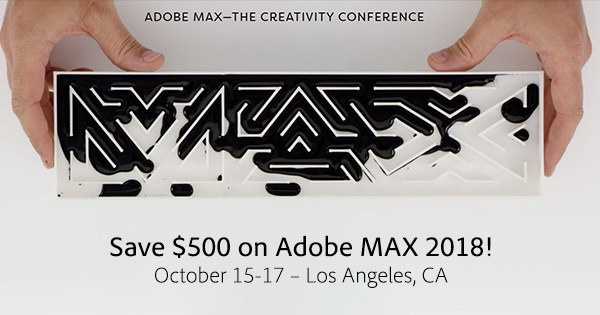 Adobe MAX—The Creativity Conference is lined up for October 15-17, 2018, back in Los Angeles, California – and planning is already underway to make the 2018 MAX experience better than ever: "Join over 12,000 like-minded creatives from around the world for a week of sessions, labs, speakers, events, inspiration and fun — everything you need to keep you creative for the rest of the year. Can't wait to see what we come up with when returning to Los Angeles in 2018!"
Adobe has also quietly launched a free MAX 2018 pre-registration portal where you can quickly guarantee a US$500 discount off the regular price if you decide to go.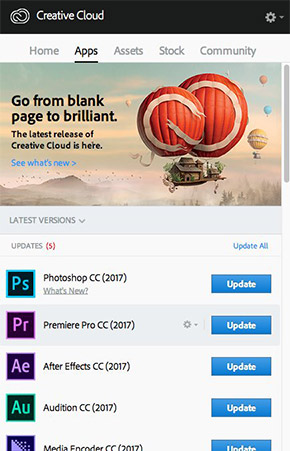 We're on the Adobe Help Forums every day and regularly see users posting queries like "Can't install Photoshop from the Creative Cloud" or "CC 2018 won't download," or "my product updates aren't working"… It could be for the free trials or for the full paid versions.
Often the issue is related to one or the other download managers (DLM) that Adobe uses to deliver its software install­ers. Over the years and for various tools, they have used the Akamai Download Manager, the Adobe Download Assistant (ADA), the Adobe Application Manager (AAM), and most recently the Creative Cloud's CC Desktop App.
Adobe employs these helper utilities because their downloads are usually large – multiple gigabytes – and download managers can help correct for unreliable Internet connections, and resume a download after it has been paused or unexpectedly broken.
But it turns out there can be interactions between the DLM and some configuration on the user's computer, web browser, anti-virus software, Internet connection, or something else which causes it not to work… So the first step is to try something different with those.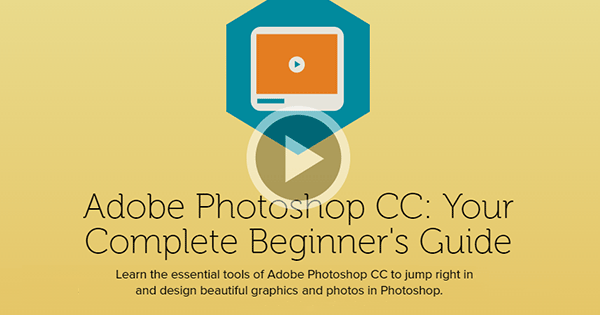 [UPDATE: Hurry – Adobe tells us they will be taking down this free course soon!]
Here's a fantastic new resource that you should not miss – and even bookmark/share… It's a complete introductory-level class on how to best use Photoshop from the excellent training team at Adobe KnowHow – a course worth hundreds of dollars, but now completely FREE with no catch. It includes 5½ hours of high-quality instruction broken out into 16 chapters with 58 video tutorials (in HD or SD), covering everything you need to know to really get going with Adobe Photoshop – the world's leading graphics and photo editing application – at no cost!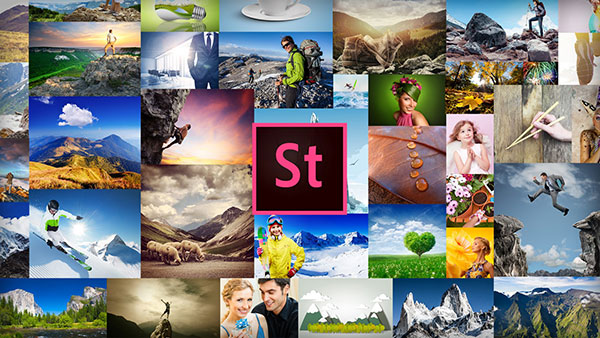 Adobe has really been sweetening the pot lately for you to try out their massive Stock photo collection… These are high-quality, curated images, illustrations, vectors, graphics, templates, photos, and more from a vast collection of over 100 million assets to choose from. After acquiring Fotolia in 2015, Adobe rolled out a one-month-free offer which was nice, but it required paying for your first month up front (which would later be refunded if you canceled).
Knowing how to make a good selection is one of the most important things you can learn to do in Photoshop. With accurate selections and masks, you can completely control the placement and movement of all the elements of your image, or copy an object from one photo to another.
But making good selections and masks can also be one of the most time-consuming processes in Photoshop. And we take for granted what our eyes can easily see, yet a program cannot recognize without our involvement. But check out this new sneak peek video of an upcoming feature in Photoshop CC that will give you a head start in this regard: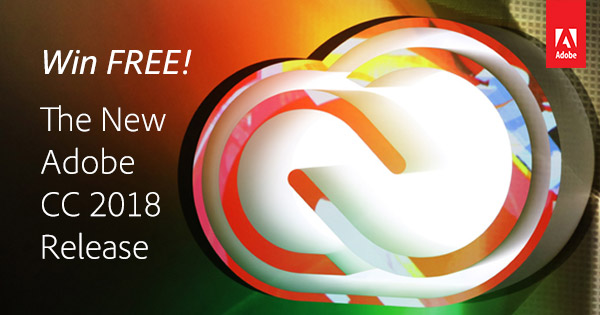 Last month, Adobe shipped the all-new CC 2018 set of tools and services – a milestone marking the sixth major release of the CC product line, which replaced CS6 from 2012. This latest CC version contains thousands of new features and advancements compared to CS6 (across all creative applica­tions), and it is available only via Creative Cloud membership – a community which now surpasses 12 million paid subscribers.
Adobe CC 2018 is also known as the Creative Cloud 2018 Release… And that is exactly what we're giving away for free below, and this offer is open to everyone world­wide.