Even years after it went up, a lot of people still don't know about it.
We're talking about the free online documentation for all Adobe software – a set of user manuals that can answer quite a few customer questions, and also be a great resource if you don't own a product yet but want to find out more about it…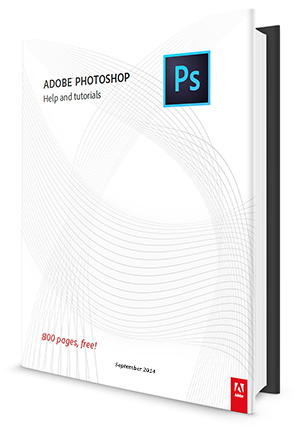 This exists in searchable and downloadable form for all major Adobe applications, including the Creative Cloud, Creative Suite, Lightroom, Acrobat, Photoshop Elements, etc. – for all recent releases on both Windows and Mac OS.
For example, around once a month we receive a question on how to save back to earlier versions from InDesign CC or CS6… Fortunately, this is answered in the "Saving Documents" section in InDesign's online manual. (And for all the cases like these, we also put together a special roadmap for CC file compatibility.)
Related: Trying to decide which is right for you? See Creative Cloud vs. CS6 Comparison
Each Adobe reference below can be downloaded as a complete offline ebook if you want (more about this below)… These books are substantial – the latest "Photoshop Help & Tutorials" hand­book is nearly 800 pages alone!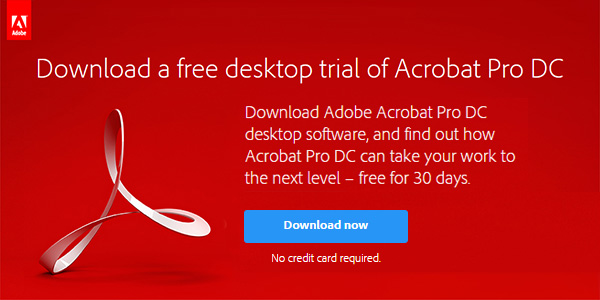 Adobe Acrobat DC (aka Acrobat 12 or Acrobat XII) is now shipping! "DC" stands for Document Cloud, which is Adobe's new set of integrated online services that will help people and businesses better manage critical documents. At the heart of Document Cloud is Acrobat DC – the industry standard for creating, sharing and editing PDFs – which has been completely reengineered for this milestone release.
Importantly, this new version of Acrobat continues as a desktop product in both Pro or Standard editions, and is available either via subscription or with a perpetual license. Adobe has incorporated many new features and improvements to bring Acrobat up the modern day. Further, the company is moving to a yearly versioning model for Acrobat… So this revision is officially called the "Acrobat DC 2015 Release" – and the technical version number is actually 15 rather than 12.
Company Takes Microsoft's Lead and Does Hundreds Better
SAN JOSE, Calif.—April 1, 2015—Following a recent software trend for skipping version numbers, reliable sources indicate that Adobe Systems will be foregoing the long-anticipated Acrobat 12 and leaping hundreds of releases higher instead.
When reached for comment, Founder John Adobe confirmed the rumors. "Hey, everyone thought it was the cat's pajamas when old Microsoft skipped a version going from Windows 8 to the future Windows 10," Adobe said. "Well forget about it, you ain't seen nothing yet – we're going to take that little bump and shoot it to the moon!"
So what in fact will the next release of Acrobat be called? Adobe himself was reluctant to give further details, but a leaked company document clearly indicates the next release will be dubbed Acrobat 600 – leap­frogging a full 588(!) revisions over the widely-expected Acrobat XII.
Why Acrobat 600?
When confronted with the internal memo, Mr. Adobe relented. "Okay, you got me," he said. "We're calling it that because it's going to be hundreds of times better than the old Acrobat – and if you don't believe me then just upgrade and see for yourself," Adobe explained.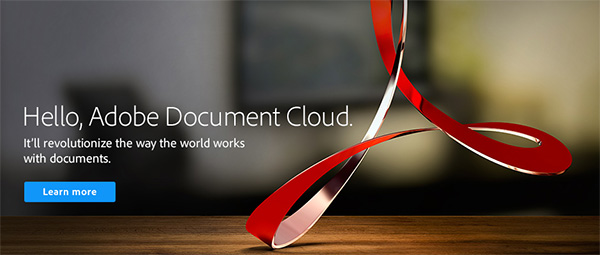 It's been quite some time since the last release of Adobe Acrobat – it's Acrobat XI, which shipped in October 2012 – so we've been eagerly awaiting to see what the next major version of this core product line would bring…
And now, we finally have some answers, announced by Adobe not as "Acrobat XII" or "Acrobat 12″ – but as Acrobat DC, where "DC" stands for Document Cloud.
The Adobe "Document Cloud"? What does that mean? Is this the same brand of Acrobat toolset that we know and love, and use daily? Are there still Pro and Standard desktop tools, and perpetual licenses? Or is this a new type of web-based application or service that we can only use online, or via subscription?
Not to worry. Everything is as you want, only better. It looks like this long wait for Acrobat DC was actually worth it… This is Acrobat XII or 12, only raised to the next level.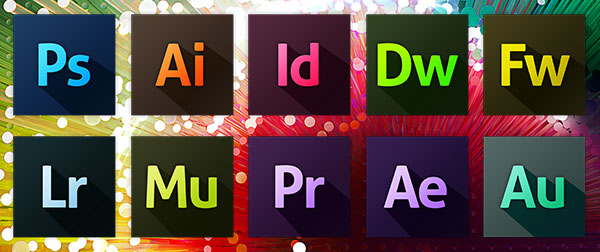 With the fast-growing adoption of Adobe's Creative Cloud and the recent release of the new CC 2014 versions of creative applications replacing Creative Suite, some readers are telling us they're not sure if they need all the tools that are included in the Creative Cloud offering, or aren't quite ready to join for US$49 a month…
Typically in these cases customers believe their only two choices are between purchasing 2012's CS6 in the traditional way vs. the Creative Cloud. (And yes, you can still buy all of the CS6 products with perpetual licensing direct from Adobe if that's what you prefer, because the company is continuing to sell Creative Suite 6 for those who want it.)
Fortunately there is a third option, although this is not widely known. There is another choice between paying $700-$1000 for Photoshop CS6, and signing on for the complete Creative Cloud…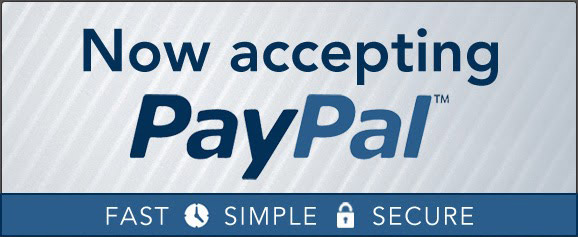 For years it was difficult if not impossible to buy Adobe software online (especially the newer CC subscriptions) and pay with PayPal instead of a credit card or debit card. But finally, great news: Adobe has just made it possible to purchase all software using PayPal in many countries worldwide, so you can now buy Creative Cloud (or CS6) without a credit card.
These countries include the US, Canada, Mexico, Australia, United Kingdom, and much of Europe (Austria, Belgium, Czech Republic, Finland, France, Germany, Ireland, Italy, Luxembourg, Netherlands, Poland, Portugal and Spain). Alternatively, payment using Switch or Solo is also supported in the UK.
This welcome new development has been quietly rolled out this week, and added to Adobe's online FAQ under the question: "Which payment options can be used to purchase your Creative Cloud membership?"
We've previously covered here how to transfer Adobe software products (like Creative Cloud, CS6, Photoshop, Lightroom, Elements, or Acrobat) between two computers, including from PC to Mac or vice versa. In this article we're going to focus on transferring the actual legal license from one person or company to another, like transferring the title to a car or home between two people.
Moving the software physically is mostly a technical task, but doesn't cover what happens if the recipient has problems, needs customer support or updates, wants to be registered with Adobe, and be recognized as the new rightful owner and user of the tools. To address those needs, just follow the transfer process described below to "unregister" the program from the old owner and re-register for the new one.

Hard to believe, but today Adobe Photoshop officially celebrates its 25th anniversary (or birthday, depending on how you look at it)… The first version of Photoshop shipped on February 19th, 1990, at a price of US$895.00. Adjusted for inflation, in today's dollars that would cost almost $1,700! Now, of course, there are tens of millions of users of Photoshop who can pay less than $10 a month for the latest-and-greatest release of this iconic, industry-leading tool.
Indeed, the software has traveled a long way. When it first came out, Adobe predicted it would sell just 500 copies per month. Yet today, over 90 percent of creative professionals worldwide have Photoshop on their desktops. The original authors say they knew they had a groundbreaking technology on their hands, but never anticipated how much it would impact the images we see all around us. Adobe Fellow and Photoshop co-creator Thomas Knoll says, "Not in my wildest dreams did we think creatives would embrace the product in the numbers and ways they have. It's inspiring to see the beautiful images our customers create, the careers Photoshop has launched and the new uses people all over the world find for Photoshop every day."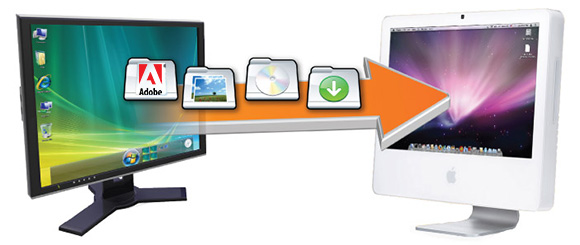 OK, so your old computer is running out of gas, you're upgrading or changing systems, adding a new machine, or switching from a PC to a Mac, or vice versa — and you want to move over your copy of CC/Creative Cloud or CS6 (or CS5 or CS4 or CS3 or any other) Adobe software — what do you do, and how do you do it? Just follow our complete guide below.
As we've covered previously here, you are generally allowed to install and activate most Adobe software on up to two computers, with the restriction that the software can not used on both systems at the same time. So right off the bat, you might be good to go with installing the software on a second computer, although you may wish to double-check the licensing agreement for your product to be sure.
This is one of the most common questions we get, and the answer may pleasantly surprise you… The place to look to find the answer is the Software License Agreement, also called the terms of use or EULA. This agreement governs the use of your Adobe product, and is translated into 28 languages within each document. It also covers some basics about product activation.
So, in general, how many systems can you install Adobe software on, including the Creative Cloud (CC) and CS6? The answer for individuals (as opposed to businesses) in most cases is two. The catch is that both computers must be used only by you and the two systems cannot be used at the same time. This policy was designed so that you could run Creative Cloud (or Creative Suite) at home on your desktop PC, as well as while traveling with your laptop. But the types of computers and their usage has blurred so much now that you can just pick any two you own and the product should install and properly activate on both…
For example, here is the key text from the EULA for Photoshop CS6:
2.1.3 Portable or Home Computer Use. Subject to the important restrictions set forth in Section 2.1.4 [having to do with volume licensees], the primary user of the Computer on which the Software is installed … may install a second copy of the Software for his or her exclusive use on either a port­able Computer or a Computer located at his or her home, provided that the Software on the port­able or home Computer is not used at the same time as the Software on the primary Computer.