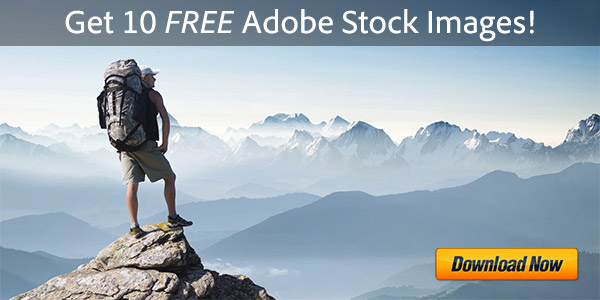 Archive for January, 2016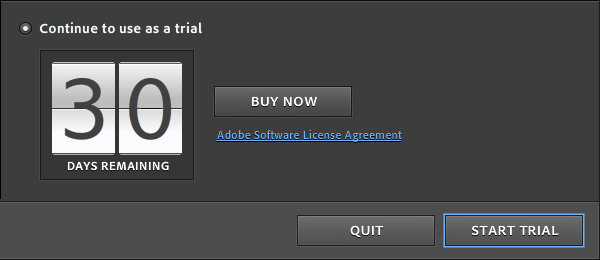 [UPDATE (May 2016) – Adobe just reduced the length of all CC free trials from 30 to 7 days… So the approach below will still work, but would triple the period from 7 to 21 days.]
How long are the free trials for Adobe software? Most people would say 30 days – but practically speak­ing, it's actually almost 50% longer, at 44 days. Here's why, and how you can do it…
After downloading and installing Adobe's free trial software – whether it's the latest major release CC 2015 (have you tried it yet?), CS6, Acrobat, Captivate, or Lightroom – your official free trial will begin for 30 calendar days from the date you first run the application (like Photoshop) on your computer.
Once you reach the end of that month – if you haven't already purchased the product – then that free trial period will end and all the files you created will still be yours, but the software itself will no longer start on your system. And redownloading or reinstalling it won't give you a new free trial.
Even years after it went up, a lot of people still don't know about it.
We're talking about the free online documentation for all Adobe software – a set of user manuals that can answer quite a few customer questions, and also be a great resource if you don't use a product yet but want to find out more about it…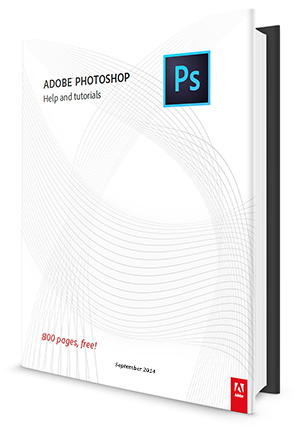 This exists in searchable and downloadable form for all major Adobe applications, including the Creative Cloud, Creative Suite, Lightroom, Acrobat, Photoshop Elements, etc. – for all recent releases on both Windows and Mac OS.
For example, every so often we receive a question on how to save back to earlier versions from InDesign CC or CS6… Fortunately, this is answered in the "Saving Documents" section in InDesign's online manual. (And for all the cases like these, we also put together a special roadmap for CC file compatibility.)
Related: Do you believe any of these? The 10 Most Common Myths About Creative Cloud
Each Adobe reference below can be downloaded as a complete offline ebook if you want (more about this below)… These books are substantial – the latest "Photoshop Help & Tutorials" hand­book is over 900 pages alone!