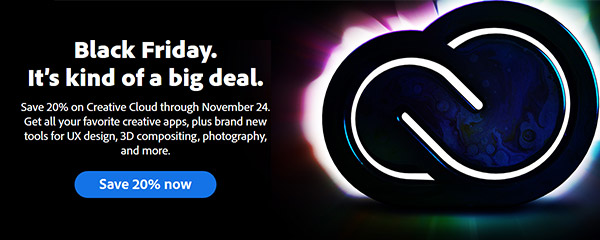 Archive for November, 2017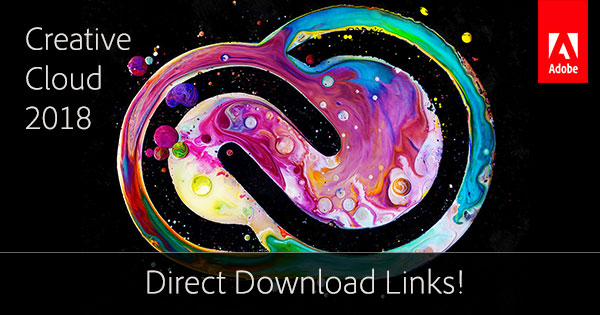 Last month, Adobe unveiled the all-new CC 2018 Release, which they say is the biggest product launch since Adobe first introduced Creative Cloud over five years ago. And from what we've seen, it looks to be true. There are major updates across the entire suite of tools and services, including entirely new CC desktop tools as well as significant new features and performance improvements to existing applications, and even some surprises.
As always, all upgrades to your CC apps are included are part of your Creative Cloud membership at no additional cost. The CC 2018 software is available immediately for worldwide download via the Creative Cloud Desktop App… This means everyone gets either a free upgrade or a free trial – but some folks want or need to access the new tools directly without using Adobe's download/app manager.
Adobe is having a worldwide sale with money-saving deals lined up through Black Friday 2017 (though apparently not Cyber Monday this year), and we've got the complete guide below… Although there are fewer offers than previous years (and no additional price cut on the 60-70% off student/teacher plans), the new specials still match the same level of discount off the regular prices as past Black Fridays.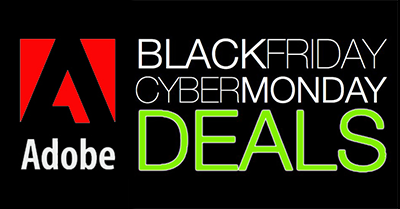 The company is running two major promo­tions for the all-new Creative Cloud (CC) 2018. Both are the lowest prices ever offered on these popular products. The holiday deals begin today and will run continuously until Friday, Novem­ber 24th at 11:59pm Pacific Time. So don't delay, as these only come once per year!
The two available offers are:
— Creative Cloud 20% Off: Normally $49.99/month for new customers signing up for an annual plan – now the complete Adobe CC member­ship will be available at a special discounted rate of $39.99/month (or £39.95/€47.99/A$58.29 including VAT) for one year. No previous software owner­ship or other qualifications are necessary to receive this price reduction.

What are the differences between the types of Creative Cloud membership? This is a question we get a lot, so here's a handy comparison guide on the major differences between Creative Cloud for Teams vs. CC for Individuals. In another article we already covered the all the differences between Creative Cloud Student & Teacher vs. regular editions.
Creative Cloud for Teams is Adobe's volume licensing solution for businesses, studios, design shops, agencies, companies, offices, schools, and other organizations. It includes everything that CC for Individuals does, but gives you substantially more features and capabilities for managing and working with different users. It's meant for groups (such as small to midsize businesses and departments) with multiple seats using the products at the same time. For large businesses, Adobe recommends Creative Cloud for Enterprise.
A fast way to get a sense of the biggest differences is to check out Adobe's CC Plans-at-a-Glance comparison page for business – click to open for more details: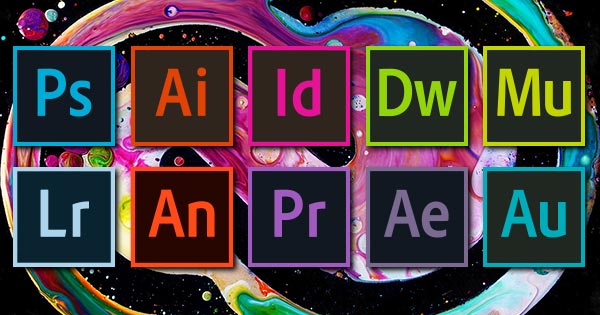 With the fast-growing adoption of Adobe's Creative Cloud and the recent release of the all-new CC 2018 versions of creative applications, some readers are telling us they're not sure if they need all the tools that are included in the complete Creative Cloud offering, or aren't ready or able to join for US$49 a month…
The complete (or All Apps) Creative Cloud membership gives you the latest-and-greatest versions of Photoshop, Illustrator, InDesign, Acrobat, Dreamweaver, Muse, Animate (Flash Pro), XD, Dimension, Premiere, After Effects, Audition, and others – together in a well-integrated suite with ongoing product upgrades included as soon as they're available.