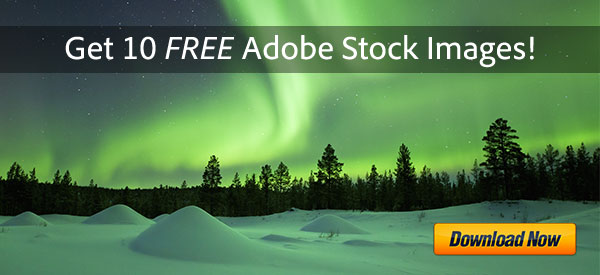 Free Online Quick Reference and Shortcut Guide for Photoshop CS6
There's a terrific free tool we've become quite fond of in the office here lately – a searchable online 'assistant' to all the power that is Photoshop CS6… Photoshop is obviously a very sophisticated application and this Photoshop Quick Reference Guide helps you find answers fast for where any feature is located, what it does, and its keyboard shortcuts on both Windows and Mac: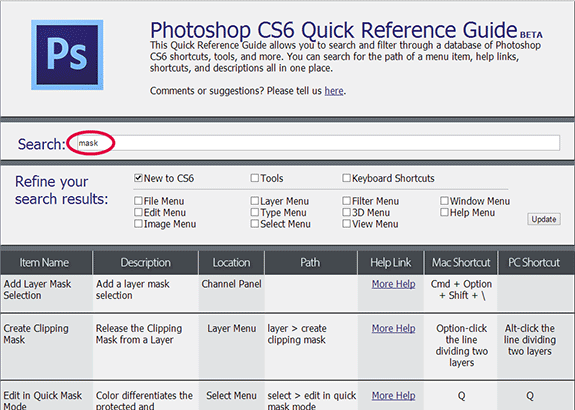 For example, say you've taken a free tutorial on how to do masking in Photoshop and now you want to try it yourself. So you just type "mask" into the guide and it will quickly return all functions in Photoshop that handle masking, how they work, where they are, and often even a link to a related help or support page.
If you like you can drill down by different menus and other filters, including seeing just the features that are new to CS6 if you prefer. If you don't have Photoshop installed on your machine yet then you can just download the free trial to get started instantly.
The PS Quick Reference Guide is free, fast, and easy, and does require Internet access to use, but we've just put it on our Chrome bookmarks bar for handy reference.
Check it out and see how it works – and since it's in 'beta' you can pass along your feedback there if you have any suggestions for how to make the tool even better.
Also: Getting going with Photoshop CS6? Learn The Top 10 Techniques free.
See Also

Do you have any questions about CS6? Just ask them below and we'll get you answers fast!
Keep up with the latest on Adobe software — follow us on Facebook or Twitter, or subscribe to our RSS feed… You can also enter your email and have new articles sent directly to your inbox.
Share This