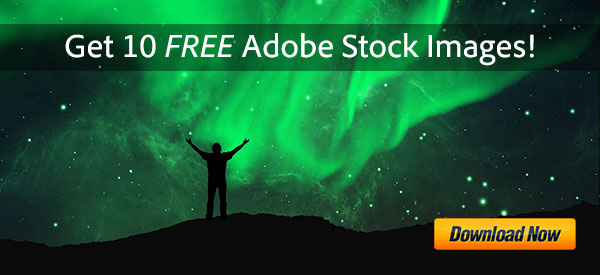 We've previously covered here how to transfer Adobe software products (like Creative Cloud, CS6, Photoshop, Lightroom, Elements, or Acrobat) between two computers, including from PC to Mac or vice versa. In this article we're going to focus on transferring the actual legal license from one person or company to another, like transferring the title to a car or home between two people.
Moving the software physically is mostly a technical task, but doesn't cover what happens if the recipient has problems, needs customer support or updates, wants to be registered with Adobe, and be recognized as the new rightful owner and user of the tools. To address those needs, just follow the transfer process described below to "unregister" the program from the old owner and re-register for the new one.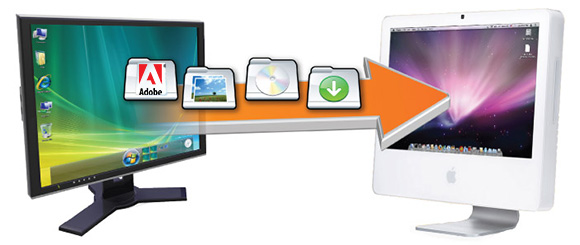 OK, so your old computer is running out of gas, you're upgrading or changing systems, adding a new machine, or switching from a PC to a Mac, or vice versa — and you want to move over your copy of CC/Creative Cloud or CS6 (or CS5 or CS4 or CS3) Adobe software — what do you do, and how do you do it? Just follow our complete guide below, which also works for other Adobe desktop products such as Acrobat, Elements, Lightroom, Captivate, and more.
As we've covered previously here, you are generally allowed to install and activate most Adobe software on up to two computers, with the restriction that the software can not used on both systems at the same time. So right off the bat, you might be good to go with installing the software on a second computer, although you may wish to double-check the licensing agreement for your product to be sure.

[UPDATE – See all of Adobe's current deals & discounts!]
It's been over two years now since the initial launch of the Adobe CC release (replacing CS6) and we've seen over 1,000 new features added and included since that time – so recently Adobe confirmed they will be ending their popular Creative Cloud 40%-off discount upgrade offer for existing customers of CS3, CS4, CS5, CS5.5, or CS6:
"Don't miss out on 40% savings. For a short while longer, Adobe will provide Creative Suite customers worldwide (CS3 and later) the option of joining Creative Cloud Complete for 40% off or $29.99 / £27.34 / €36,89 / A$29.99 a month for the first year."
The updated terms and conditions show that this upgrade discount offer for CS3 through CS6 to CC will only be available until May 29th, 2015:
Note that this offer is limited to one (1) purchase of one (1) discounted Creative Cloud Complete annual membership per customer – and may not be assigned, exchanged, sold, transferred, or redeemed for cash.
Adobe's finally done it. In case you haven't heard yet about the new Photoshop Playbook, you should.
After years of offering free video tutorials – and following on to Senior Product Manager Bryan O'Neil Hughes' success with his "Hidden Gems" series – Adobe has built a new collection of bite-sized lessons that cover exactly the kinds of things that many, many people want to (know how to) do with Photoshop.
Adobe's recent and regrettable data security breach has been getting a lot of headlines, but not always for the right reasons…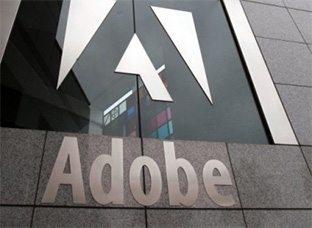 Although the sizeable breach has nothing to do in particular with Adobe's new Creative Cloud offering, it has nonethe­less been scapegoated here.
A popular online photography site wrote, "The attack exposes a weakness in the company's new Creative Cloud subscription model…"
Well, not really.
Adobe Forum posters say things like, "This makes me like Creative Cloud less."
But in fact, the breach was not only for Creative Cloud customers, but rather for Adobe ID accounts generally – which most customers have for any type of product, including CS6 and earlier, Acrobat, Lightroom, and so on.
Creating such an account is/was required for Creative Suite 6 starting in May 2012. It also happens during product registration and if you want to interact online with Adobe in almost any way.

Both Microsoft Windows 8.1 and Apple Mac OS X "Mavericks" (10.9) have been announced and are available immediately to all customers, and naturally our readers' questions turn to: Are Adobe applications like Creative Cloud and Creative Suite 6 compatible with these new operating systems? Should you upgrade your computers, and will this Adobe software continue to run if you do? Will the programs work properly on a new machine with one of these platforms?
Good news: the answer in most cases is generally yes, yes, yes, and yes. This goes for both the full releases as well as the trial versions of CC and CS6. Read on for more details…
Install now: Get all new Adobe CC 2018 direct download links and free trials.
[UPDATE (Oct. 2017) – The all-new Adobe CC 2018 release has launched and is now available! See what's new in features and all the differences compared to older versions and CS6.]
Six weeks after its official introduction, Adobe today has rolled out the the new "CC" release, with hundreds of new features and improvements across the product line centering on productivity, performance, and connectivity – see our guide to what's new in CC…
[UPDATE (Oct. 2017) – Watch 140 hours of new training & tutorials from MAX 2017!]
Just back from Adobe MAX 2013 and as in previous experiences, it's always the three most intense days of the year… It's wall-to-wall with larger-than-life presentations, keynotes with creative luminaries, diverse educational sessions, connecting with other leaders in the Adobe space, hands-on with the latest design tools, meeting the product teams, feeling the energy of the show floor, the buzz over "Sneak Peek" demos of cool new technology, and of course the fantastical MAX Bash party with 5,000 of your closest friends.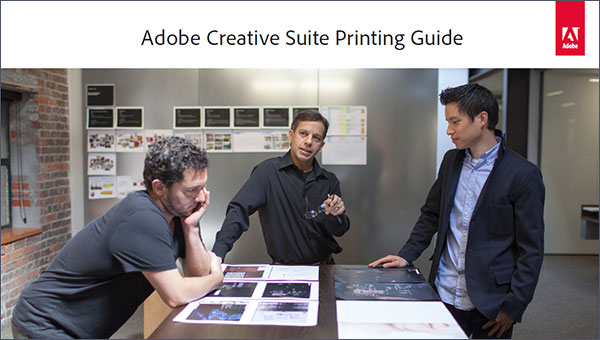 Adobe has made available an excellent resource that's now updated for CS6 (and CC) – a free printing handbook in the form of a 149-page downloadable e-book: The Adobe Creative Suite 6 Printing Guide. Earlier editions of this book have been out for previous releases (see the older CS5.x, CS4 and CS3 links below), but now this is fully refreshed and upgraded for the most recent versions of the products.
Summer is coming and school will be out soon… But if you want to take the break as an oppor­tunity to learn new skills, did you know that Adobe offers free full-year curriculums on print, web, and video design? The three extensive, project-based courses are downloadable to anyone for building career and communica­tion expertise using industry-leading tools, although naturally you can go at your own speed. The programs include presentations, technical guides, project guidelines, reproducible student materials and select media assets, and each project builds on lessons learned previously. Time-saving new features in CS6 are high­lighted within the 2,400+ pages of total content.
Adobe collaborated with a community of educators across the US and UK to develop the appropriate depth and breadth of each project. Additionally, Adobe co-developed the classes with the International Society of Technology Education (ISTE) to create standards-aligned, career-track, course materials that focus on the major fields below. They are recommended for use when preparing for Adobe certification (Adobe Certified Associate, or ACA).