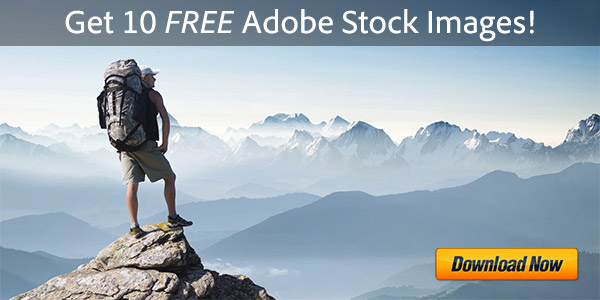 Following a major site upgrade in June, this week Adobe's Photoshop.com expands further by rolling out new versions of their free web-based tools for photo manipulation and manage­ment. The renamed and redesigned Photoshop Express toolset is a collection of integrated online apps for editing, organizing, syncing, and sharing photos. These new and improved tools are faster and more intuitive to use for uploading and organizing images for easy access anywhere, applying quick fixes and cool effects, and sharing albums and slideshows online with family, friends, and colleagues. As before, membership is free with up to 2 GB of online storage included.
Adobe is billing Photoshop.com as the online complement to their family of Photoshop soft­ware. Millions of people so far have signed on for an account and benefited from powerful Photoshop technology for those on-the-go. In launching the site's latest features, Adobe incorporated feedback from thousands of users who wanted a central destination hub for Photoshop interests that brings better and higher performance tools, plus tutorials, inspiration, community, product information, access to trials & purchase, news, and more.
[UPDATE – Download the newer free Acrobat XI and X books!]
While we're waiting for the release of Adobe Acrobat 10, you can save countless hours in minutes by getting more out of Acrobat 9… Increase your productivity with a free download of 21 Key Ways to Save Time with Acrobat 9, featuring simple, step-by-step tutorials designed for both basic and advanced users. Easily get up to speed in no time with this resource guide featuring one-page, printable "cheat sheets" on creating PDF documents, assembling PDF Portfo­lios, working with forms, Acrobat collaboration, keeping files secure, and more. The easy-to-use instructions introduce you to new ways to save time and simplify complex projects.
The eBook has five categories with step-by-step instructions for performing common tasks effi­ciently. Keep a copy of this PDF portfolio on your computer as a quick resource for learning new techniques. Here's what the collection includes to help you unlock the power of Adobe Acrobat:
[UPDATE – Elements 11 is out! Get free tutorials for the new version.]
We've previously covered 17 hours of free video tutorials for Creative Suite 5, plus three hours for Lightroom 3 – so here's a chance for Photoshop Elements and Premiere Elements… Below the experts share how to get started, the basics of the programs, new features, plus their favorite tips and techniques. Most of the lessons will work for either version 8 or 7. All together there is five hours of free content, spanning over 50 chapters.
The majority of the videos were produced by Lynda.com, which is another excellent source of online tutorials (some free, some paid), and just released a new app for software training on the iPhone.
If you need a copy of either Elements product for your work, just download a free trial.
[UPDATE – These still work to download the old Elements 8 and Lightroom 3 trials. We also now have the new Elements 2018 Direct Download Links, and the same for Lightroom 6/CC!]
We're seeing some folks reporting problems trying to download the new Lightroom 3 using the Akamai Download Manager, which is enabled by default at Adobe.com… There are several posts on the user forums (like here), as well as incoming visitor search queries here like "download link for lightroom 3 without akamai," "adobe lightroom 3 direct download link," and "how to download lightroom 3 from adobe without the download manager."
So to complement our earlier set of direct links for Adobe CS5.5, below are the direct down­load links for Photoshop Lightroom 3 – they are very straightforward, just one single file for each platform that covers all languages (with both 32-bit and 64-bit versions contained inside for Windows)… Languages offered below include English, French/Français, German/Deutsch, Dutch/Nederlands, Italian/Italiano, Portuguese/Português, and Spanish/Español.
Because we've also had requests for links for the Elements product line (Photoshop Elements 8 and Premiere Elements 8), you'll find those further down as well – including the extra con­tent files for Premiere Elements. All of these links go to the auth­entic and original files residing on Adobe's servers, are guaranteed genuine and will not change.
[UPDATE (March 2012) – Lightroom 4 is out! Get free tutorials for the new version.]
Adobe Lightroom 3 is only days old, yet it's quickly getting rave reviews across the net… Expert Reviews gave it five stars, writing: "The best just got better. Whether you're a profes­sional photographer or enthusiast, Adobe Lightroom has quickly become the must-have managing and pre-processing software. With version 3 just released, there's even more reason to rush out and buy it. The powerful lens correction profiles and amazing noise reduction, combined with excellent management make this a tool that all photographers should have."
And there is already a wealth of free learning resources available… Here are some good ones:
Also out is an excellent in-depth series of free online Lightroom 3 video tutorials, approaching three hours in running time and produced by Adobe Lightroom expert Julieanne Kost. There are ten chapters with a range of topics and techniques covered:
[UPDATE – Also see our new Holiday CC 2018 Giveaway!]
With the official release of Lightroom 3.0 looking to be just around the corner here!, it's time to launch our June contest… This month we're giving away 3 free upgrades to Lightroom 3, and all you have to do for a shot to win is enter your email address in the "Adobe Special Offers" box in the sidebar to the right for our free occasional e-newsletter. That's it.
It's open worldwide with one subscription per person and submissions end at 11:59pm EDT on Wednesday, June 30th, 2010. Then on July 1st we'll choose three new subscribers at random, and if you're one of them we'll ship you a shiny new shrinkwrapped upgrade to Lightroom 3 for free! (Or if you've already purchased your upgrade by that time, just send us the bill and we'll reimburse 100% of your cost via PayPal.) We'll contact you via email just to get your address for shipping, and then follow up back here announcing your first name and hometown. It's that simple, no kidding!
If you like, you can find out more about our newsletter – it typically covers select Adobe-related news plus the latest specials and promo codes. And of course you can easily unsubscribe from the bottom of any issue. Natu­rally we'll never spam you or share your email address with anyone else, ever. So enter your email today and spread the word – someone has to win and there's nothing to lose…
See Terry White's popular new video, My Top 5 Favorite Lightroom 3 Features.
Read more…
[UPDATE (Nov. 2017) – These still work to download the old CS5 trials. We also now have the new Adobe CC 2018 Direct Links!]
Following our popular post last week with the direct download links to the official trials of CS4 and CS3 for those who need them, by reader request we are doing the same for all CS5 products here… In theory the Akamai Download Manager (DLM) that Adobe uses is a good thing, intending to reduce download times and provide a 'resume' capability in case of interruption. But despite their best efforts, some folks are still having problems downloading CS5 using Akamai, so we thought we'd provide a complete set of direct download links for all Adobe Creative Suite 5 software (Windows and Mac), for instant easy access and to assist in these cases…
Below is a table for CS5 trial downloads in major languages. These links go to the auth­entic and original CS5 files residing on Adobe's servers, are guaranteed genuine and will not change. For Windows, each program consists of up to two files, an .exe and a 7-Zip file (.7z). The .exe file will only work when the .7z file is also fully downloaded and resides in the same location. For the Mac, it's just a single .dmg file for each program.
[UPDATE (Nov. 2017) – These still work to download the old CS3/CS4 trials from years ago. We also now have Adobe's all-new CC 2018 Direct Download Links!]
Even though Creative Suite 6 is out and is a phenomenal release, some folks still need the earlier versions for various reasons: 32-bit vs 64-bit (e.g., After Effects and Premiere Pro), compatibility with other software or systems owned, the rest of your class or company is still on CS4, you need to reinstall but no longer have your original disks or download file, etc… But this older software is now hard to find – Adobe doesn't publicize or provide a web interface for it. So if you've been searching high and low all over the Internet to find the official Adobe trial downloads for CS4 or CS3, well your search is over!
Below are two tables for CS4 trial downloads in major languages. These links go to the auth­entic and original CS4 files residing on Adobe's servers, are guaranteed genuine and will not change. For Windows, each program consists of two files, an .exe and a 7-Zip file (.7z). The .exe file will only work once the .7z package is fully down­loaded and resides in the same location. For the Mac, it's just a single .dmg file for each program.
There are also optional "extra content" (or functional content) downloads included here for most tools that consist of one or two additional files, which you can install separately after the main product is installed. It typically includes fonts, templates, documentation, etc.
[UPDATE – Download over 20 Adobe books free now!]
Our last giveaway went so well that we're launching a new one for the month of May – we're giving away ten copies of some of the best CS5 books coming, Adobe's popular "Classroom in a Book" series! The books will be published in early June, just after the contest ends… They sell for up to $59.99 and include companion DVDs for Windows or Mac with bonus content including lesson files and video tutorials. Our winners can choose a book for whichever product you'd like: Photoshop CS5, Dreamweaver CS5, Illustrator CS5, InDesign CS5, Flash Pro CS5, Flash Catalyst CS5, Premiere Pro CS5, After Effects CS5, Fireworks CS5, or CS5 Design Premium.
To enter, all you have to do is add a comment below describing what you like about CS5 and how you'll be using it, in up to four sentences – that's it! The contest runs until 11:59pm EDT on Monday, May 31st, 2010, when we'll choose the ten entries we like the best. One entry per person please, and if two submissions are similar, the first one will count. The contest is open to residents of the USA, Canada, U.K. and Ireland, and the winners will be chosen and books shipped out next month. Be sure to give an accurate email address as we'll be contacting ten commenters via email to get shipping information, and then follow up back here announcing first names and home­towns.
---
Speaking of giveaways, we're also pleased to announce the winner of our big Photoshop CS5 Giveaway last month… The lucky fellow who won the drawing is Dayne from North Lincoln­shire, England, and he will be receiving a shiny new shrinkwrap­ped box of Photoshop CS5 for free!
[UPDATE (January 2013) – See also: 30 new hours of free tutorials for CS6!]
We've covered AdobeTV before, but it just keeps getting bigger and better… They've just issued a large series of free new video tutorials for every CS5 point product. You can learn the basics with Getting Started overviews and New Features re­views by product experts, over 17 hours in all. And if you want to get started today, you can go ahead and down­load a 30-day free trial for any CS5 product and begin getting trained…
Here's how it breaks out: