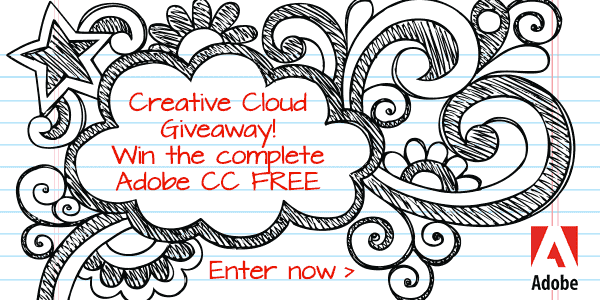 [UPDATE – See all of Adobe's current deals & discounts!]
Right now a rare occurrence for Adobe – numerous simultaneous specials going on for a lot of products – and the best part is they are stackable, meaning you can load up more than one at one time… Here are a few:
Suite Deal: Save $100 when you upgrade from an earlier version of Adobe Creative Suite, Production Studio, or Macromedia Studio to CS4. (Ends August 31, 2009.)
Free Flex Builder 3: Buy a full or upgrade version of Design Premium or Web Premium and use the coupon code 'freeflex' to receive a FREE full version of Flex Builder Standard. (Valid for the Adobe North America Store only.)
Adobe MAX 2009 Offer: Save $400 off the regular price of an Adobe MAX 2009 full conference pass when you purchase a qualifying product at the Adobe.com North America Store. (Runs until October 2, 2009.)
For example, it's normally $599 to upgrade to CS4 Design Premium. If you take advantage of all three offers you get $100 + $400 + $249 = $749 of value, meaning the product is more than free!
Were you aware there's a place you can go anytime 24×7 that will always show you (most of) the latest and up-to-date specials running for Adobe products?
There is. Here is the current special offers page for North America and here it is for the United Kingdom. There's also pages for Germany and France. More may be coming in the future.
Typical deals are like 10-20-30% off, or anywhere from a $25-$200 discount, or maybe a free book with purchase, depending on what's running… In recent months there have been coupon savings on the different suite editions, Photoshop, Acrobat, Dreamweaver, Lightroom, Illustrator, InDesign, Flash Pro, and Elements. The promos are always changing, so feel free to check back for updates.