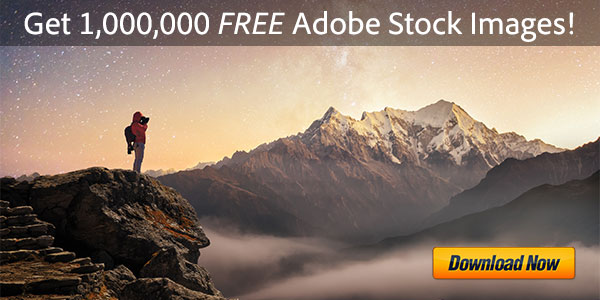 Eight years ago, Adobe acquired Behance – the leading online community and social media plat­form for creative professionals, which is often referred to as "The LinkedIn for Creatives." Back then, Behance had about 1 million members. Since that time, with Behance's inclusion into Creative Cloud (even with the free level), growth and participation have exploded – and the Behance community now boasts over 24 million members receiving 70 million project views per month.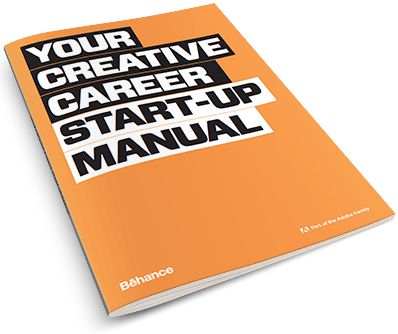 With Behance, you can easily upload your photo­graphs, projects, or portfolios and gain a fantastic way to showcase, share, and get exposure for your work as well as receive feedback from your creative peers, and get inspired for future work. You can publish many types of media such as images, text, illustrations, video and audio, and follow statistics on how many views your projects are getting, and potentially make money. There's even a helpful job list for creatives and freelancers, with over 1,000 available employment opportunities.
With one year wrapped up and a new one just beginning, it seemed a perfect time to put together a review of the best and most-shared posts published here since our site launched in 2009 (over 11 years ago now!), including some very popular free books.
These are the top posts that consistently have the highest readership on our site, month after month, covering all major Adobe software products… They're broken out by topic below in case you've missed any, or are new here – so bookmark, share, and enjoy!
Free Adobe Books

Time-lapse photography videos never go out of style… Here is one of our all-time favorites from Norwegian landscape photographer Terje Sorgjerd – incredibly beautiful and perfect for the clear, dark nights of the season (watch full-screen):
Prior to the extensive video editing tools first introduced in CS6, Photoshop wasn't normally known for its video capabilities – but in fact it's always been possible to take a series of still photo­graphs (manipulated as desired) and then quickly create your own timelapse video using Photoshop Extended…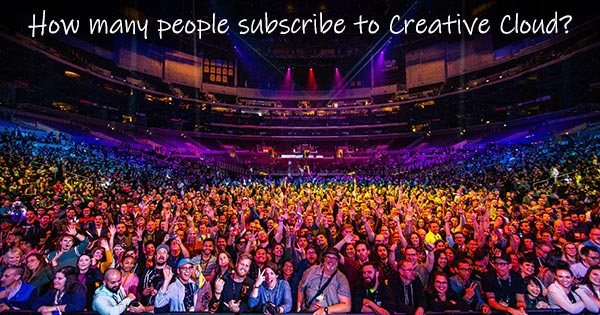 Adobe's Creative Cloud has been available for over eight years now and continues to gain strong adoption in the worldwide marketplace, the latest published figures show.
Per the company's recent Financial Analyst Meeting, "the Creative Cloud business has grown ~85% in three years." Three years ago, at the end of 2017, analysts pegged the number of CC paid subscribers at 12 million. So, updating for year-end 2020, this gives an estimated new total of 22+ million subscribers.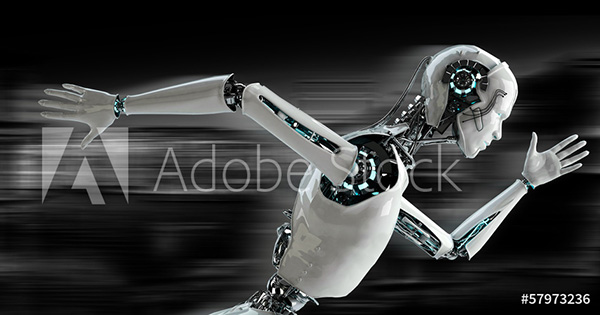 Ask any creative about the favorite part of their job, and it's unlikely someone will answer "the mundane tasks." Things like adapting a single element across hundreds (if not thousands) of assets, or going through the pains of re-working a previewed stock photo after attaining the license. And yet, those same tasks are all-too-often a habitual part of what creatives still do today – and something Adobe has worked to streamline through the capabilities in and the tight integration of Adobe Stock and Creative Cloud Libraries.
SAN JOSE, Calif.—December 3, 2020—Responding rapidly to current events, Adobe today announced the immediate availability of the new "Monolith Plugin" for Photoshop 2021, which easily adds a metallic pillar to any photo of your choice with just a single click.
Never has it been simpler to quickly bring mystery and intrigue – plus additional social media views – to all of your compositions. This feature can be applied to virtually any photographic content: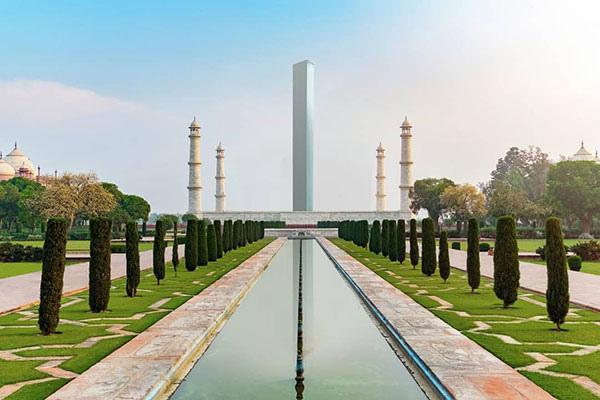 Having initially launched nine years ago, by now you've heard about Adobe's fast-growing Creative Cloud, you've dispelled the common myths about it, and perhaps are considering sub­scribing to CC now that over 22 million of your colleagues already have…
You may also know that since Adobe stopped development of the older "CS" releases back in 2012, there have been thousands of new product features, enhancements, and perform­ance improve­ments added to CC since Creative Suite ended, as well as integral new online services.
But did you know that no matter what you do, you can sign up right now for a zero-cost class of membership that never expires and provides free benefits for life? Anyone can have this free level currently in 83 countries worldwide, even if you still use the older tools instead, or even if you use no other Adobe products or services at all.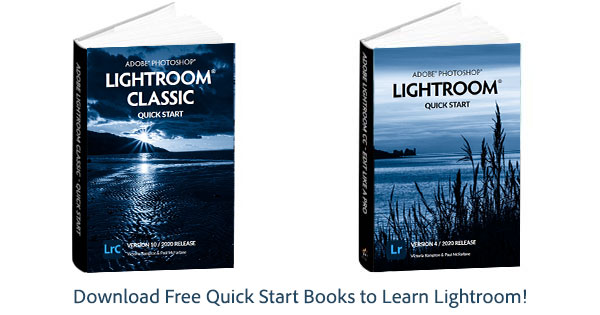 Several years ago, Adobe added a brand new product to the Lightroom ecosystem, surprisingly called "Lightroom." This cloud-based photo service was different from the longstanding version of Lightroom that we know and love, the desktop-focused application which was simultaneously renamed to be "Lightroom Classic."
Yes, it's that time of year again. Adobe is having a worldwide sale with money-saving deals lined up through Black Friday and Cyber Monday 2020 (and beyond), and we've got the complete guide below… There are some exceptional offers for major products in this "season of savings" – with discounts as much as 74% off the regular prices!
The company is running four major promotions for the all-new Creative Cloud 2021 collection of tools and services. The holiday deals will run continuously until Thurs­day, Dec­ember 3rd (extended!) at 11:59pm Pacific Time. So don't miss out, as these values only come once per year!
Here's the new and updated edition of a very handy resource from James Wamser – a complete reference to all versions of Adobe InDesign ever released… Similar to his Photoshop and Illustrator handbooks, it's called called the Adobe InDesign New Features Guide, 1.0 to CC (2021), and this 128-page ebook is available for free download now: