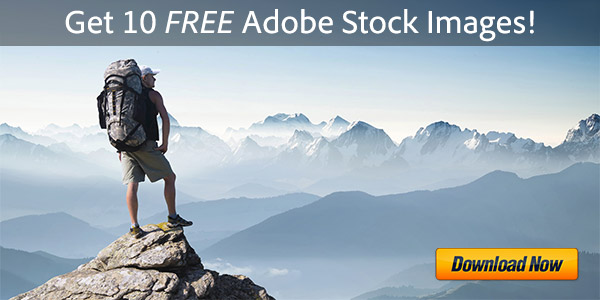 With over 12 million paid members for Creative Cloud and growing, we often get this question from readers: "What's a good book to get started with the most popular Adobe tools?" While there are a lot of great CC books for sale on Amazon, why not begin with an excellent title that's available to everyone for free, and that you can download instantly?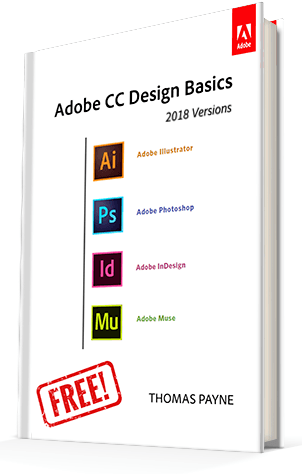 Over the years, we've compiled a collection of over 30 free books that you can download and use for learning all of Adobe's different creative tools… But there's one volume that always stands out as a favorite – and even better, it has just been republished in a brand new expanded edition for the CC 2018 tools.
So if you're just getting going with (or would like a solid primer covering) the core Creative Cloud design tools, then what better than a step-by-step guide that will teach you the essentials of Photoshop, Illustrator, InDesign, and Muse from the ground up?
So here it is: the very helpful "Adobe CC Design Basics" that will give you all of this for free, courtesy of author Professor Thomas Payne… The book works by intro­ducing and explain­ing the tools in a logical way that builds upon what is previ­ously learned. These applica­tions present a vast array of buttons and gadgets that can be over­whelming to the new user. This book makes sense of it all, not showing how every­thing works, but instead giving a found­ation and a path to learn about all those controls and what they can do for you.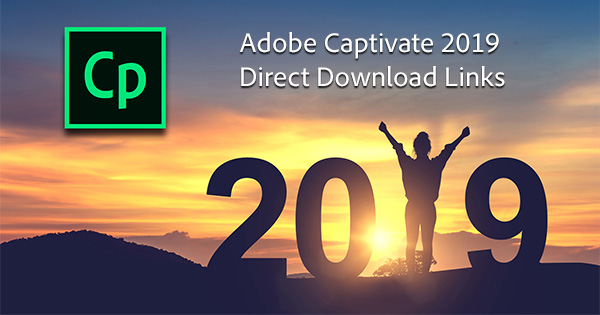 Adobe recently announced the latest version of its industry-leading eLearning authoring tool, Captivate 2019 (aka Captivate 11). This powerful eLearning offering continues to redefine design workflows to empower instructional designers, corporate trainers & educators who want to create exceptional digital learning experiences that meet learners at their point of need. The 2019 release of Adobe Captivate allows you to conquer new learning landscapes with a smart authoring tool that lets you create all kinds of fully-responsive eLearning content.
[UPDATE – See all of Adobe's current deals & discounts!]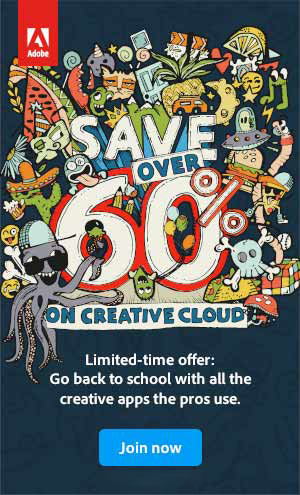 Here we are, it's that time of year again – it's back to school, and the sales that often come with it… So for a limited time, Adobe is offering a special deal for students and teachers. In addition to the regular education discount of 60+% off of the standard price for an annual CC membership, you can now also get one month free when you prepay for your first year of Creative Cloud.
And you get the complete Creative Cloud – the latest CC 2018 desktop releases of all of the tools and services contained in the collec­tion, including Photoshop CC, Illustrator CC, InDesign CC, Lightroom CC, Dream­weaver CC, Premiere Pro CC, After Effects CC, Audi­tion CC, Acrobat DC, and more. These CC 2018 versions contain thousands of new features and improve­ments compared to 2012's CS6.
This back-to-school offer is available in North America, the United Kingdom, and other regions until Friday, August 31st. The extra bonus means the savings in some countries reaches 70% off the normal price in the first year… To get the discount, just visit the online Adobe Education Store and purchase with a credit card or PayPal: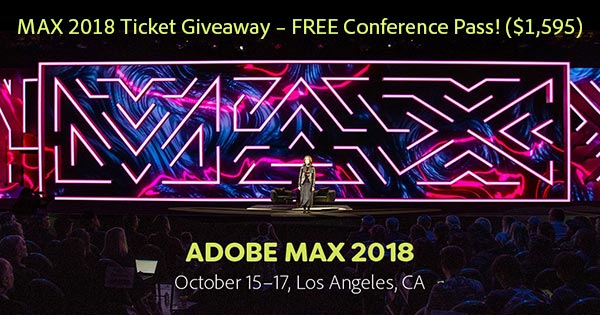 MAX 2018 – the big annual conference intersecting creativity and Adobe technology – is returning this fall to Los Angeles, California… And continuing our long tradition of free Adobe giveaways, we've got one free regular full conference pass (worth US$1,595) to give away, courtesy of our friends at Adobe Systems! Plus, an exclusive US$400-off MAX ticket discount code that's available to everyone… (details below)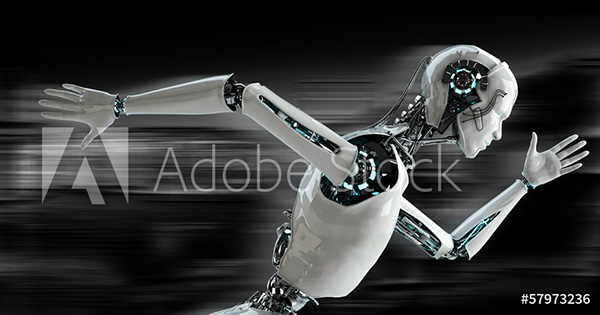 Ask any creative about the favorite part of their job, and it's unlikely someone will answer "the mundane tasks." Things like adapting a single element across hundreds (if not thousands) of assets, or going through the pains of re-working a previewed stock photo after attaining the license. And yet, those same tasks are all-too-often a habitual part of what creatives still do today – and something Adobe has worked to streamline through the capabilities in and the tight integration of Adobe Stock and Creative Cloud Libraries.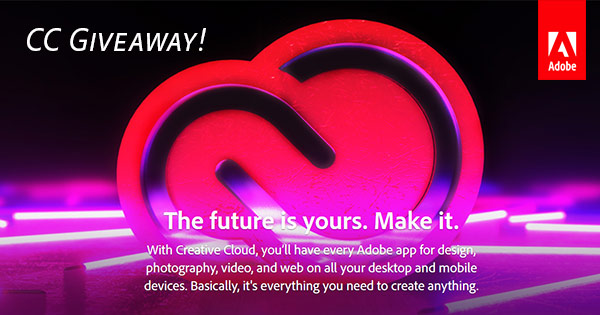 [UPDATE – Also see our new MAX 2018 Ticket Giveaway!]
Last fall, Adobe launched the all-new CC 2018 product line, a major milestone of creative tools and services marking the sixth major release of the CC product line. This latest version contains thousands of new features and advancements compared to CS6 (across all creative applica­tions), and this product is available only via Creative Cloud membership – a community which now surpasses 12 million paid subscribers.
Adobe CC 2018 is also known as the Creative Cloud 2018 Release… And that is exactly what we're giving away for free below, and this offer is open to everyone world­wide.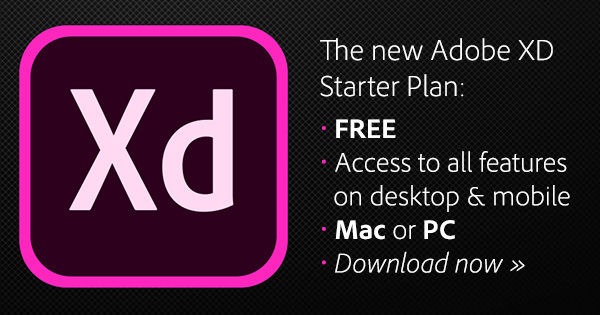 Some incredible news out this morning: Adobe has announced they're making their popular new experience design tool – Adobe XD, a major part of the Creative Cloud – completely free(!) for anyone who wants to download and use it, forever: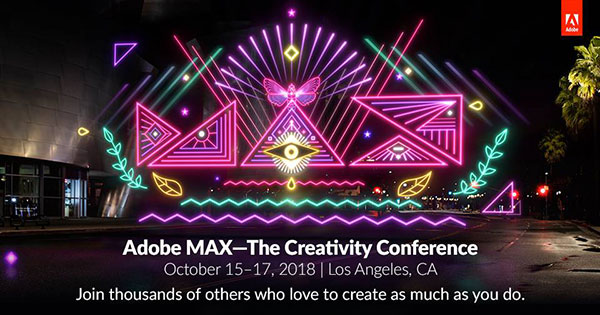 "Adobe MAX is an experience unlike any other — an opportunity to learn from the experts and connect with thousands of the most influential designers, developers, and decision-makers in our industry."
If you'd like to go to Adobe MAX this year in Los Angeles (October 15-17) and save US$400-$500 in the process, then you came to the right place… You can get an instant discount of $400 simply by using our exclusive ProDesignTools promotion code here: M18PDT. This coupon code is valid worldwide.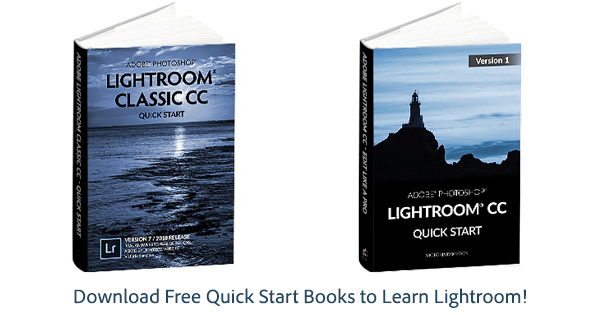 Adobe recently added a brand new product to the Lightroom ecosystem, surprisingly called "Lightroom CC." This cloud-based photo service is different from the longstanding version of Lightroom that we know and love, the desktop-focused application which was simultaneously renamed to be "Lightroom Classic CC."
[UPDATE – Adobe stopped selling CS6 entirely – here's why… This means the CS products are no longer being made by the company, nor legitimately for sale through any channel in any country, from any vendor or reseller.]
Some folks think it might be a good idea to try to save a few bucks and buy Adobe software off of eBay, Craigslist, Amazon Marketplace, or from any vendor or seller who is unfamiliar. It could be Creative Cloud, CS6, Photoshop, Lightroom, Acrobat, Elements, or any other title – in a retail, student, full or upgrade version… or sometimes it's the "OEM" scam, or the plausible-sounding "extra" volume/enterprise license swindle.
But it's actually not a very good idea at all. Why?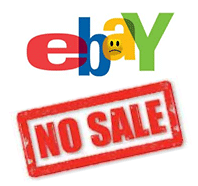 The first problem is that Adobe does not recognize these venues as valid or authorized resellers, they are fully disregarded and invalid. So as a result, Adobe will not officially recognize any of those buyers as actually owning their software. Yes, you read that right.
Meaning, you think you own the genuine article but effectively you don't. You cannot provide an accepted proof of purchase – so you can't formally prove you own the products. You may not be able to transfer the software to someone else, nor be able to get product support or upgrade to the next version, etc… You also aren't able to return the software to get your money back from Adobe like you normally can.