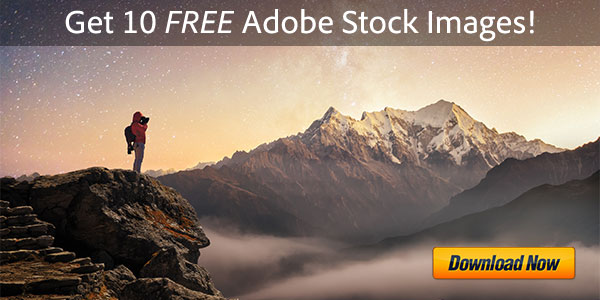 Archive for December, 2018
'Tis the season for holiday deals, but it can also be the season for order changes or returns… Although naturally, this can happen at any time of year.
Sometimes even despite using Adobe's free trial downloads to try out the software before buying, customers may want to exchange something and get a different Adobe product instead – say swapping Lightroom 6 for the CC Photography bundle, or returning an individual CC tool and getting the full CC 2020 suite instead (which includes 21 applications instead of one).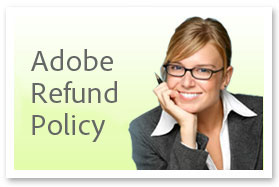 So did you know that Adobe offers a full money-back guarantee on almost all current products? This includes Creative Cloud (CC), Acrobat, Lightroom, Captivate, Photoshop Elements, and so on. This offer applies even after you've already downloaded and installed the product on your computer(s) – however, only software purchased directly from Adobe.com worldwide can take advantage of this refund policy (not resellers, retailers, or auction sites).
Yes, it's true – you can simply contact Adobe within 14 days of your order for subscription products, or 30 days of your order for non-subscription products – via live online chat is usually fast and convenient. Then, provided you follow the correct procedure, they will take it back (after being uninstalled and deactivated from your computers, if applicable) and issue you a complete refund.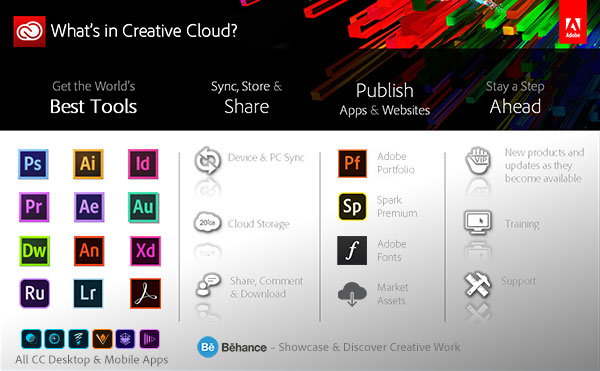 With over 18 million customers having already signed up in the six years since it launched, Adobe's Creative Cloud (CC) product line has been a success exceeding even the company's own expecta­tions. Still, there are a lot of misconceptions out there that we see from time to time, or that some folks seem to believe… (do you?) Here below we dispel and debunk the top 10 most common myths we've heard – and hopefully even if you already know the scoop or use Creative Cloud you'll pick something up… read on!