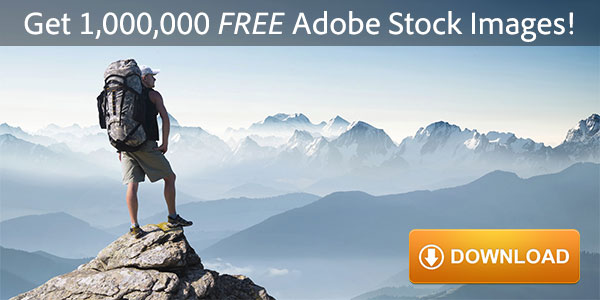 Archive for July, 2019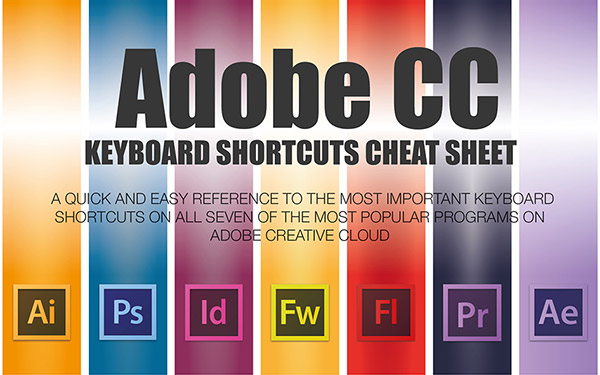 Here's a very handy resource from Jamie Spencer – the complete set of essential keyboard shortcut cheat sheets for every major Adobe CC application… These comprehensive sheets can save you loads of time every day by speeding up your work and allowing you to bypass the need for mouse clicks and movements, getting you to the function you need in the fastest possible way. They are extremely helpful assets to have in your arsenal – and can easily be consulted anytime as an instant reference, or printed out in high resolution and posted, or even used as desktop wall­paper. They are completely free and available for download here: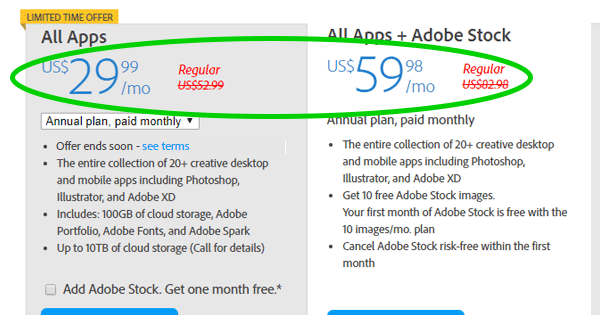 [UPDATE – See all of Adobe's current deals & discounts!]
Something very rare is going on this week, and we thought you should know about it. For one of the first times ever outside of the traditional Black Friday / Cyber Monday sale period, Adobe is currently offering a large discount on Creative Cloud to the general public…
For a limited time (until Friday, July 19th), first-time subscribers to the Creative Cloud 'All Apps' plan can score a 40%-45% discount off the regular prices for your first year. This promotion beats the all-time lowest prices ever offered on these popular products.