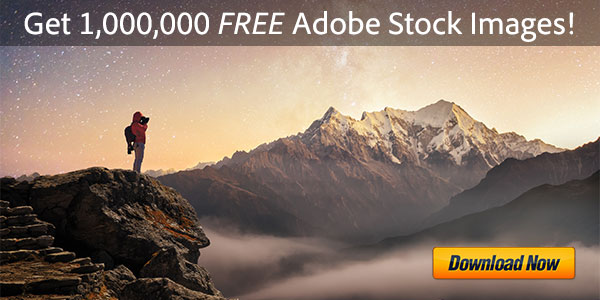 Archive for July, 2011

[UPDATE (Sept. 20th) — Right on time, Elements 10 is out! Check out the new features.]
With our recent posts for free e-books for Photoshop Elements 9 and Premiere Elements 9, it begged the question – when will Photoshop Elements 10 and Premiere Elements 10 be available?
Adobe historically ships a new version of Elements every year, in the fall – but when exactly? Let's do some digging and find the release schedules for recent versions:
Version
Announce Date
Ship Date
Based On
Platforms

*

Our estimate
Elements 6
Sept. 24, 2007
Sept. 24, 2007
CS3
Windows, Mac
Elements 7
Aug. 26, 2008
Oct. 6, 2008
CS3, CS4
Windows
Elements 8
Sept. 23, 2009
Sept. 23, 2009
CS4
Windows, Mac
Elements 9
Sept. 21, 2010
Sept. 21, 2010
CS4, CS5
Windows, Mac
Elements 10
Sept. 22, 2011

*

Sept. 22, 2011

*

CS5.1, 5.5
Windows, Mac

*
[UPDATE – See all of Adobe's current deals & discounts!]
Adobe has launched a true barnburner of a deal, a "first" for owners of competitive software and also for owners of many versions of Adobe products who can now buy the latest CS5.5 release of Premiere Pro or the full Production Premium suite (Windows or Mac) for half-off their normal prices with coupon code, and the offer is available all over the world…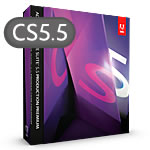 It's officially targeted at video users and producers, but because the suite contains products like Photoshop Extended, Illustrator, Flash Professional, Audition, and Flash Catalyst in addition to Premiere Pro* and After Effects* (see the full list of applications included), many could take advantage at these prices. For example, the normal price of Photoshop CS5 Extended is US$999, but with this special you get that plus an entire suite of 10 other products for US$849 total!
Apple Final Cut Pro and Avid Media Composer customers can receive the 50% savings off the full versions of Premiere Pro CS5.5 or CS5.5 Production Premium – but you must use the promotion code linked here: SWITCH. If you need more convincing, see the Top 10 Reasons to Switch to Premiere Pro CS5.5 (now just $399), or learn why Adobe is offering this sale.
Owners of any of the Adobe tools listed below are also eligible to receive the same price (50% off the full version) on the Production Premium suite, under a parallel offer…

You know all the usual reasons software makers give to register your software – to receive tech support, news, updates, offers, bug fixes, and so on.  It also protects your investment because it gives you permanent access to your registered serial number in case something ever happens to your computer or software.
Adobe adds another reason – to get free gifts. They're called "complimentary benefits," and they're offered worldwide…
For example, if you register your Creative Suite product, depending on what you own you could choose from one of these bonuses:
a free copy of onOne Software's PhotoTools 2.5 Standard plug-in for Photoshop,
a complimentary copy of Red Giant Software's Magic Bullet Quick Looks plug-in for video,
30 days of free training at Lynda.com with more than 1,500 hours of Adobe training,
a free download of the new and versatile text typeface font family Adobe Text, or
a 30-day trial of the Creative Edge online library with thousands of books and videos.
Doing the same for Adobe Acrobat X gets you some similar choices – or a 10% discount coupon for anything at the Adobe Store, or four special edition Acrobat X PDF Portfolio themes, or discounts plus free access to Safari Books Online, Total Training, or Peachpit. Registering Acrobat also enables you to use services at Acrobat.com.
[UPDATE (May 2012) – Creative Suite 6 is out! So see our forecast for the next release.]
Adobe has publicly confirmed what they've been hinting for a while now: a new annual release schedule for the Creative Suite – with milestone releases in even years, and mid-cycle releases in odd years. The shift comes as the technology world turns faster from the previous cycles of 18-24 months historically.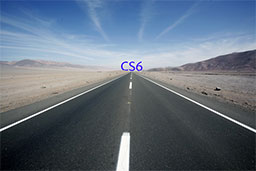 Adobe didn't actually say what future CS versions would be named or called – but for the sake of simplicity, let's presume they continue with the established trend…
This means after CS5 in 2010, and CS5.5 in 2011, we could reasonably expect CS6 to be coming out in 2012, CS6.5 in 2013, CS7 in 2014, and so on.
They also gave guidance on "when" during each year, the expected timing for the launches… What's more (and importantly), Adobe Photoshop will be getting a significant upgrade in CS6, after relatively minor updates for CS5.5.
Read on below for the specific details from the recent conference call and subsequent question and answer session… Or just read the full transcript.