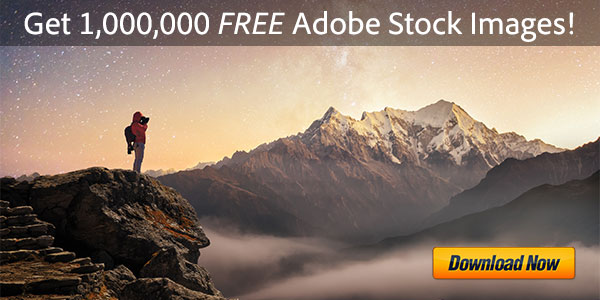 Over the years, we've put together a large collection of free Adobe books that we share with our readers here… This extensive set of helpful, no-cost books has now grown to over 30 different titles that you can legally download and use royalty-free, forever.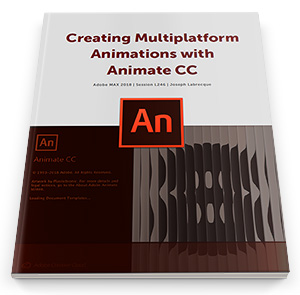 These digital books cover Creative Cloud, Creative Suite, Photoshop, Illustrator, InDesign, Acrobat, Dreamweaver, Muse, Lightroom and more – but until now, we haven't always had a good and recent offering for Adobe Animate CC (formerly Flash Professional).
Fortunately, this has changed with the publication of the new "Creating Multi­platform Animations with Animate CC" guidebook, which comes from award-winning Adobe Education Leader and longtime Animate guru Joseph Labrecque.
Mr. Labrecque conducted a paid Animate CC workshop at the Adobe MAX conference this month, and is now making the class's training materials available to the general public completely free of charge. This special offer includes the main 59-page course workbook together with 9 MB of sample working assets, all of which you can download for free here.
Here is the overview description of this course: