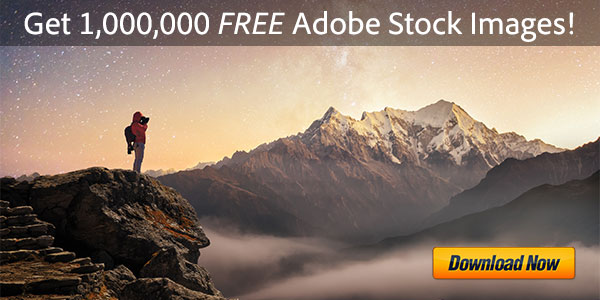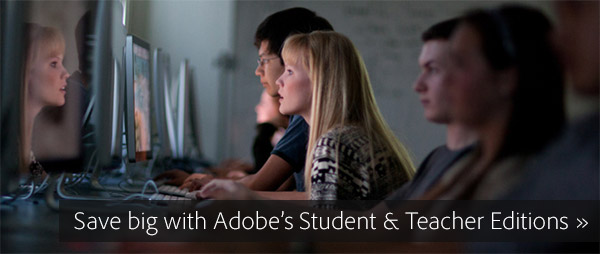 Let's face it, Adobe's traditional product prices seemed expensive over the years, espe­cially if you're on a student's budget. The last perpetual version available, Creative Suite 6 from 2012, historically had full prices ranging from $399 for Dream­weaver through $999 for Photoshop Extended and on up to $2,599 upfront for the Master Collection suite, which contained all CS6 applications. As cool and powerful as this software was, it's hard to afford when you're in school – even after the student/teacher discount.
Adobe stopped selling CS6 four years ago, as the version reached EOL and end of support – but fortunately the company still offers deep discounts for education customers on the latest Creative Cloud release. Several years ago, in fact, they increased the discount on Creative Cloud to up to 70% off the regular prices. And while there are a lot of misconcep­tions about CC, the main products like Photoshop, Illustrator, InDesign, Premiere, etc., still download and run on your desktop as normal.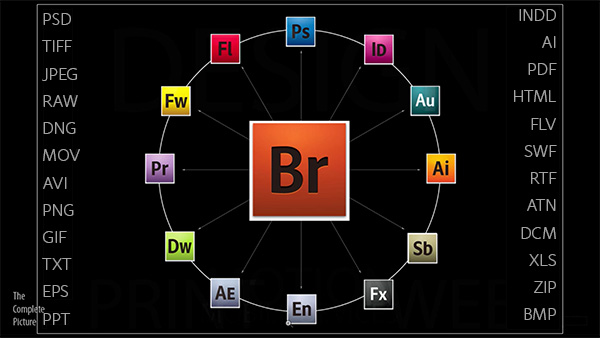 In response to our How to Join Adobe's Creative Cloud for Free post, we received this question from a reader:
Hi – is it really true that Adobe Bridge (the full version) is totally free to download and use forever, and I don't have to pay for it or have a subscription?
The answer is yes, it's absolutely true – although not that many people know about it because Adobe hasn't really publicized it widely…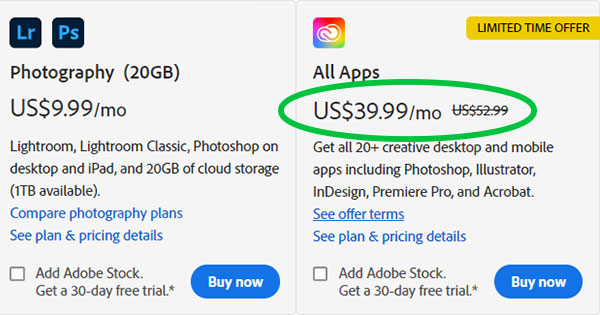 Something rare is going on this week, and we thought you should know about it. For one of the few times outside of the traditional Black Friday / Cyber Monday sale period, Adobe is offering a large discount on Creative Cloud to the general public…
For a limited time (until Friday, February 12th), first-time subscribers to the Creative Cloud 'All Apps' plan can score a 25% discount off the regular prices for your first year. This promotion comes close to the lowest prices ever offered on these popular products.

We've previously covered here how to transfer Adobe software products (like Creative Cloud, CS6, Photoshop, Lightroom, Elements, or Acrobat) between two computers, including from PC to Mac or vice versa. In this article we're going to focus on transferring the actual legal license from one person or company to another, like transferring the title to a car or home between two people.
Moving the software physically is mostly a technical task, but doesn't cover what happens if the recipient has problems, needs customer support or updates, wants to be registered with Adobe, and be recognized as the new rightful owner and user of the tools. To address those needs, you can follow the transfer process described below to "unregister" the program from the old owner and re-register for the new one.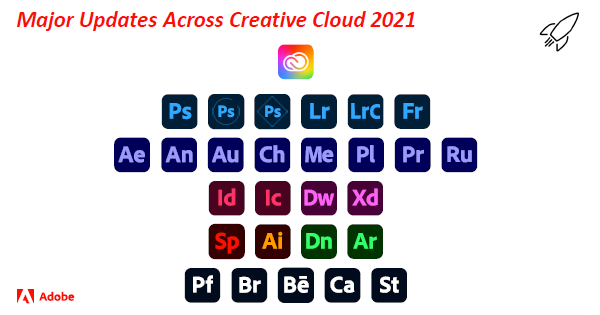 Recently at the annual MAX conference, Adobe launched the new 2021 release of Creative Cloud – and everyone wants to know what's new, what's different, and what's changed between CC 2021 and the previous releases. In other words, what are the key new features and advancements in the 2021 upgrade versus prior versions?
With over 22 million paid members for Creative Cloud and growing, we often get this question from readers: "What's a good book to get started with the most popular Adobe tools?" While there are a lot of great CC books for sale on Amazon, why not begin with an excellent title that's available to everyone for free, and that you can download instantly?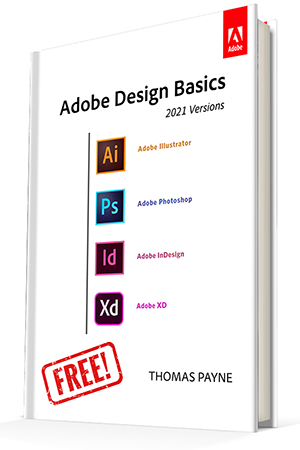 Over the years, we've compiled a collection of over 30 free books that you can download and use for learning all of Adobe's different creative tools… But there's one volume that always stands out as a favorite – and even better, it has just been republished in a brand new expanded edition for the CC 2021 tools.
So if you're just getting going with (or would like a solid primer covering) the core Creative Cloud design tools, then what better than a step-by-step guide that will teach you the essentials of Photoshop, Illustrator, InDesign, and Adobe XD from the ground up?
So here it is: the very helpful "Adobe Design Basics" that will give you all of this for free, courtesy of author Professor Thomas Payne… The book works by intro­ducing and explain­ing the tools in a logical way that builds upon what is previ­ously learned. These apps present a vast array of options that can be over­whelming to the new user. This book makes sense of it all, not showing how every­thing works, but instead giving a found­ation and a path to learn about all those controls and what they can do for you.
Eight years ago, Adobe acquired Behance – the leading online community and social media plat­form for creative professionals, which is often referred to as "The LinkedIn for Creatives." Back then, Behance had about 1 million members. Since that time, with Behance's inclusion into Creative Cloud (even with the free level), growth and participation have exploded – and the Behance community now boasts over 24 million members receiving 70 million project views per month.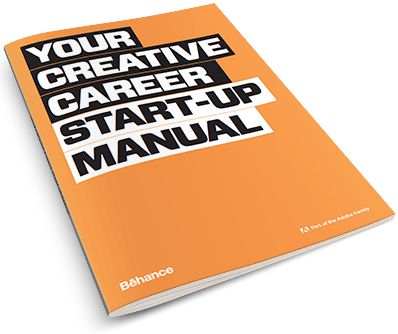 With Behance, you can easily upload your photo­graphs, projects, or portfolios and gain a fantastic way to showcase, share, and get exposure for your work as well as receive feedback from your creative peers, and get inspired for future work. You can publish many types of media such as images, text, illustrations, video and audio, and follow statistics on how many views your projects are getting, and potentially make money. There's even a helpful job list for creatives and freelancers, with over 1,000 available employment opportunities.
With one year wrapped up and a new one just beginning, it seemed a perfect time to put together a review of the best and most-shared posts published here since our site launched in 2009 (over 11 years ago now!), including some very popular free books.
These are the top posts that consistently have the highest readership on our site, month after month, covering all major Adobe software products… They're broken out by topic below in case you've missed any, or are new here – so bookmark, share, and enjoy!
Free Adobe Books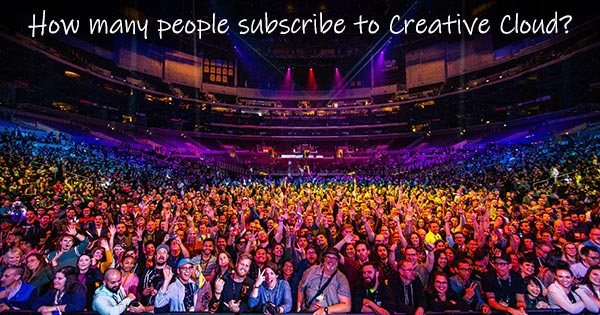 Adobe's Creative Cloud has been available for over eight years now and continues to gain strong adoption in the worldwide marketplace, the latest published figures show.
Per the company's recent Financial Analyst Meeting, "the Creative Cloud business has grown ~85% in three years." Three years ago, at the end of 2017, analysts pegged the number of CC paid subscribers at 12 million. So, updating for year-end 2020, this gives an estimated new total of 22+ million subscribers.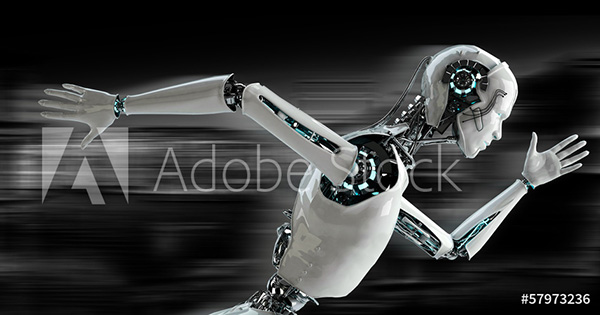 Ask any creative about the favorite part of their job, and it's unlikely someone will answer "the mundane tasks." Things like adapting a single element across hundreds (if not thousands) of assets, or going through the pains of re-working a previewed stock photo after attaining the license. And yet, those same tasks are all-too-often a habitual part of what creatives still do today – and something Adobe has worked to streamline through the capabilities in and the tight integration of Adobe Stock and Creative Cloud Libraries.