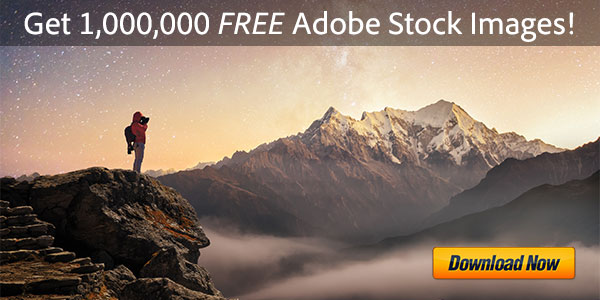 SAN JOSE, Calif.—December 3, 2020—Responding rapidly to current events, Adobe today announced the immediate availability of the new "Monolith Plugin" for Photoshop 2021, which easily adds a metallic pillar to any photo of your choice with just a single click.
Never has it been simpler to quickly bring mystery and intrigue – plus additional social media views – to all of your compositions. This feature can be applied to virtually any photographic content: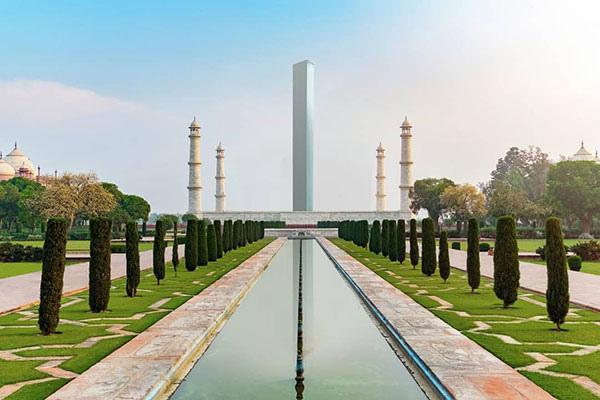 "Creative Treat" to Be Part of New Accuracy-in-Naming Initiative
SAN JOSE, Calif.—April 1, 2019—Citing continued confusion over the Creative Cloud name introduced seven years ago, Adobe Systems announced today that it is relaunching its flagship product line as "Creative Treat."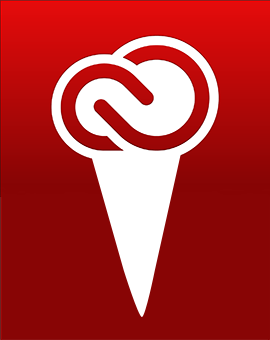 Commenting on the move, Founder John Adobe explained that too many people were still thinking Creative Cloud meant that mainline desktop tools like Photoshop and Illustrator were run­ning as online applica­tions in a web browser – something he says will never actually happen.
"Creative Suite was the old model, and Creative Cloud is the new model," Mr. Adobe said. "And yes, it has some important cloud-based services – but now with Creative Treat, we finally have a name that represents the sweet experience you should expect as a customer when using all these great tools," he added.
Origins of the New Name
"With the thousands of innovations added since the release of CS6, plus complete access to full versions of all our top software for an affordable price, using these delicious new creative prod­ucts is really a treat, most of all," he explained.
Company Takes Microsoft's Lead and Does Hundreds Better
SAN JOSE, Calif.—April 1, 2015—Following a recent software trend for skipping version numbers, reliable sources indicate that Adobe Systems will be foregoing the long-anticipated Acrobat 12 and leaping hundreds of releases higher instead.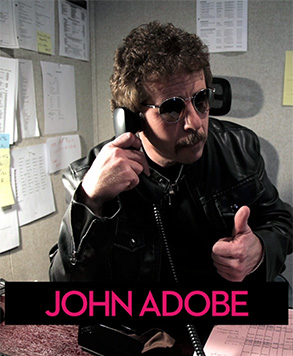 When reached for comment, Founder John Adobe confirmed the rumors. "Hey, everyone thought it was the cat's pajamas when old Microsoft skipped a version going from Windows 8 to the future Windows 10," Adobe said. "Well forget about it, you ain't seen nothing yet – we're going to take that little bump and shoot it to the moon!"
So what in fact will the next release of Acrobat be called? Adobe himself was reluctant to give further details, but a leaked company document clearly indicates the next release will be dubbed Acrobat 600 – leap­frogging a full 588(!) revisions over the widely-expected Acrobat XII.
Why Acrobat 600?
When confronted with the internal memo, Mr. Adobe relented. "Okay, you got me," he said. "We're calling it that because it's going to be hundreds of times better than the old Acrobat – and if you don't believe me then just upgrade and see for yourself," Adobe explained.
Adobe's recent and regrettable data security breach has been getting a lot of headlines, but not always for the right reasons…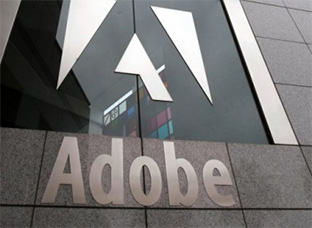 Although the sizeable breach has nothing to do in particular with Adobe's new Creative Cloud offering, it has nonethe­less been scapegoated here.
A popular online photography site wrote, "The attack exposes a weakness in the company's new Creative Cloud subscription model…"
Well, not really.
Adobe Forum posters say things like, "This makes me like Creative Cloud less."
But in fact, the breach was not only for Creative Cloud customers, but rather for Adobe ID accounts generally – which most customers have for any type of product, including CS6 and earlier, Acrobat, Lightroom, and so on.
Creating such an account is/was required for Creative Suite 6 starting in May 2012. It also happens during product registration and if you want to interact online with Adobe in almost any way.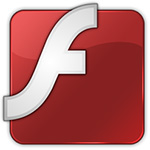 In continuing to provide the direct download links for major Adobe products such as Creative Cloud, CS6, Acrobat DC, Elements 15, and Lightroom 6/CC, below you'll find the DDL for the brand new just-released Adobe Flash Player 11.9 (the final version). This is important because the free Flash Player is the most widely-used and often-downloaded software in world, and some folks find it easier to access it quickly and directly, without a download manager (e.g., Akamai), or with their own DLM, and without additional products or toolbars included.
Check your current Adobe Flash Player: What version are you running now?
What's New in Flash Player 11?
Flash Player 11.9 contains dozens of sophisticated new features and enhancements over FP version 10, here are some of the major ones – for more, and more details, see the Official Release Notes:
Improved Security through Sandboxing Enhancements
Concurrency (ActionScript Background Workers)
Expanded Hardware and Driver Support
Full screen complete keyboard input
Low latency audio support (Sound API)
Protected Mode for Firefox
Mouse-Lock, 360-Rotation, and Infinite Scrolling
Added Support for Middle-Click & Right-Click
Automatic Background Updates (Windows & Mac)
Protected HTTP Dynamic Streaming (HDS)
Stage 3D Accelerated Graphics Rendering
Native 64-bit Support Available
H.264/AVC Software Encoding for Cameras
Asynchronous Bitmap Decoding
TLS Secure Sockets Support
Cubic Bezier Curves
Updated iOS native extensions
Native text input UI for Android
Founder Cites Mayan Calendar, Vintage Cars, and Memorable Birthday Party in Decision
SAN JOSE, Calif.—April 1, 2013—Following a recent software trend for high version numbers, Adobe Systems announced today that it would be foregoing a Creative Suite version 7 and moving straight to Creative Suite 17.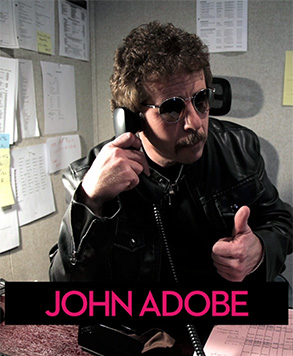 Commenting on the move, Founder John Adobe explained that with the recent availability of Firefox 19, Chrome 25, and AutoCAD 19, it made no sense to stay on low version numbers any longer.
"Single digits are so last-century… People like big release numbers. This is America, and we like things big," said Mr. Adobe. "We normally put a lot into each major release we do, but imagine moving 10 versions! CS17 is going to to knock your socks off, as well as a tens digit," he added.
Why 17?
"I remember my 17th birthday, it was a great time," recalled Adobe. "I got my permit that year and it was the first time I could drive on my own. Well, using CS17 is going to be like operating a fine automobile… Or like drinking a fine wine, which gets better with age of course. After all, would you rather have a wine that was 7 years old, or 17?"
[UPDATE (May 6th) – The next release is announced! Learn more about new Adobe CC.]
Adobe has just now confirmed what's been going around as a rumor – that they will soon discontinue selling all boxed versions of Creative Suite 6 software…
Here it is direct from the company themselves:
… As Adobe continues to focus on delivering world-class innovation through Creative Cloud and digital fulfillment, we will be phasing out shrink-wrapped, boxed versions of Creative Suite. Electronic downloads for Creative Suite products will continue to be available as they are today …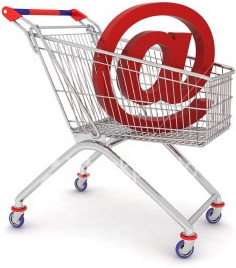 Now there's been some confusion about this, so we'll try to make it clearer: This news does not mean Adobe will stop selling any of the traditional CS products, only that you will no longer be able to buy them in the form of a shrinkwrapped box package, physically hand-delivered via mail, courier, or store. Customers can continue to download their purchases instantly as most already do, saving on both shipping costs and the environment.
Why is Adobe doing this? Besides not being green (discarded discs take 217 years to decompose), boxed software is static and costly to produce, manage, and deliver. In line with software industry trends, Adobe is focusing more on the Creative Cloud – which for an affordable membership rate, digitally delivers the entire Creative Suite and more to your desktop, and is always up to date with the latest upgrades.

[UPDATE (August 2017) – The aging activation servers for Creative Suite 3 (CS3) and Acrobat 8 applications were also just retired. These programs now display an error when trying to verify a license: "Activation – No Connection" or "Internet Connection Not Detected." More info here.]
This week the web has been buzzing over a rumor of Adobe offering the eight-year-old Creative Suite 2 software for free download to all, including Photoshop CS2. "Adobe releases Creative Suite 2 for free," "Grab Photoshop and CS2 Absolutely Free," and, "Free! Download Adobe Creative Suite 2, Photoshop CS2, or other Adobe software at no cost," have read some of the headlines around the blogosphere.
The programs in question are 2005-vintage Adobe and Macromedia tools such as Photoshop CS2, Illustrator CS2, InDesign CS2, Dreamweaver MX 2004, Flash MX 2004, Acrobat 7.0, Captivate 1.0, and others. The software is pretty dated, originally written for 32-bit Windows 2000/XP and PowerPC Macs – and won't run optimally or at all on current computer systems, especially [Intel] Macs. CS2 is "EOL" (end-of-life), no longer officially supported, and not updateable nor upgrade­able. Nevertheless Adobe has put these downloads out there on an open page – full versions in 15 languages with accom­panying universal serial numbers, and seemingly freely available for what it's worth – but the company says they're not. So what's the story?
[UPDATE (Oct. 2020) – Watch over 350 new courses & tutorials from MAX 2020 – free!]
The big annual MAX conference for all-things-Adobe is traditionally held each fall. The company has just revealed the major story of the MAX 2012 show – and to our surprise it's… see you next year!
MAX was originally scheduled to be held from October 20-24 in Los Angeles, California. The venue will remain the same, but the date has now changed to May 2013:
The next Adobe MAX is May 4–8, 2013

A lot of exciting changes have happened at Adobe since last year's MAX. And one of the best places to learn about innovations in the industry and within Adobe will be at Adobe MAX 2013! The conference originally scheduled for October is now moving to May.

Be among the first to know about our plans for this must-attend conference for designers, developers, and business decision-makers: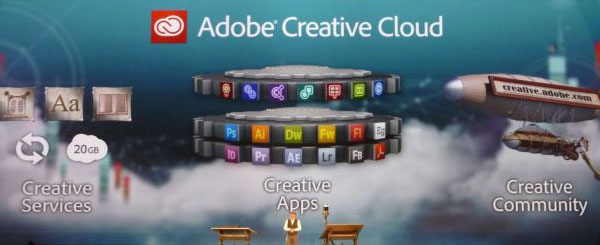 Arguably the biggest announcement to come out of the annual Adobe MAX Conference last month was the unveiling of the Adobe Creative Cloud…
It was the major focus of the first day's keynote address, and then different components of it were covered in greater detail in a number of the later educational sessions.
What Is the Creative Cloud?
Adobe CTO Kevin Lynch describes it as an optional membership-based program formed of three pillars: Creative Services, Creative Community, and Creative Applications.