Company Takes Microsoft's Lead and Does Hundreds Better
SAN JOSE, Calif.—April 1, 2015—Following a recent software trend for skipping version numbers, reliable sources indicate that Adobe Systems will be foregoing the long-anticipated Acrobat 12 and leaping hundreds of releases higher instead.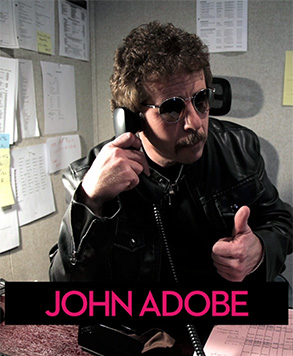 When reached for comment, Founder John Adobe confirmed the rumors. "Hey, everyone thought it was the cat's pajamas when old Microsoft skipped a version going from Windows 8 to the future Windows 10," Adobe said. "Well forget about it, you ain't seen nothing yet – we're going to take that little bump and shoot it to the moon!"
So what in fact will the next release of Acrobat be called? Adobe himself was reluctant to give further details, but a leaked company document clearly indicates the next release will be dubbed Acrobat 600 – leap­frogging a full 588(!) revisions over the widely-expected Acrobat XII.
Why Acrobat 600?
When confronted with the internal memo, Mr. Adobe relented. "Okay, you got me," he said. "We're calling it that because it's going to be hundreds of times better than the old Acrobat – and if you don't believe me then just upgrade and see for yourself," Adobe explained.
"But we're not going to print it as '600.' The marketing guys told me that all numbers look fancier when you write them as Roman numerals," Adobe added. "So as you know, we started with Acrobat X in 2010, then continued with Acrobat XI – and now we're really going to take it all the way with the all-new Acrobat DC!"
Outdoing Joe M.
Microsoft and Adobe have been longtime partners – so much so that company owner Joe Microsoft recently even appeared on stage at Adobe's big MAX conference, giving away thousands of free Surface Pro's to adoring fans… Nevertheless, Adobe is unapologetic about trying to steal Microsoft's thunder.
"Hey, everyone thought he was so clever jumping from Windows 8 to 10," Adobe observed. "But just you wait, that's going to be yesterday's news once they see me zoom from Acrobat XI to DC! I'll see your deuce, Joe, and raise you 588 versions [maniacal laugh]."
When it was pointed out that Roman numerals don't actually make the software better than it is, Mr. Adobe replied, "Well, if they were good enough for Julius Caesar – or whoever it was that invented Caesar dressing – then they're good enough for me."
Pricing and Availability
Adobe says Acrobat DC will be available within 15 days. The best news is that product and upgrade pricing will be the same as it is for Acrobat XI… and that Creative Cloud members will receive Acrobat DC and all other product upgrades at no additional cost.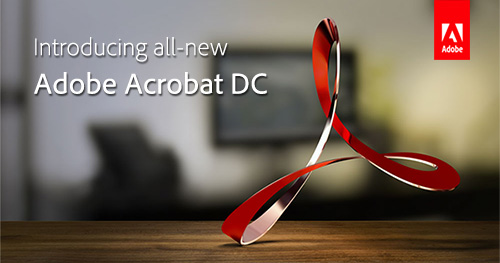 This Is Not an April Fools' Joke…
Acrobat DC is in fact a real forthcoming product from Adobe and you can learn all about it here! (including what "DC" really stands for) In fact, you can even download a free trial today.
…But These Are
Check out our previous years' April Fools' posts, with more hilarious appearances by John Adobe and his pals:
– Adobe Ends Creative Cloud & Suite, Announces New 'Creative Treat'
– Adobe Says CS7 to Be Skipped, CS17 Coming Out Next
See Also

Do you have any questions about Acrobat DC or the Document Cloud? Just ask them below and we'll get you answers fast!
Keep up with the latest on Adobe software — follow us on Facebook or Twitter, or subscribe to our RSS feed… You can also enter your email and have new articles sent directly to your Inbox. We are reader-supported; when you buy through links on our site, we may earn an affiliate commission.