Founder Cites Mayan Calendar, Vintage Cars, and Memorable Birthday Party in Decision
SAN JOSE, Calif.—April 1, 2013—Following a recent software trend for high version numbers, Adobe Systems announced today that it would be foregoing a Creative Suite version 7 and moving straight to Creative Suite 17.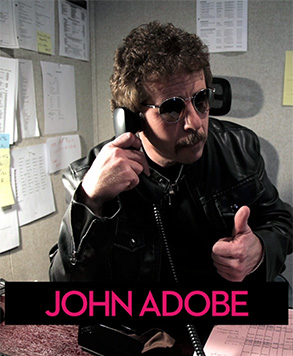 Commenting on the move, Founder John Adobe explained that with the recent availability of Firefox 19, Chrome 25, and AutoCAD 19, it made no sense to stay on low version numbers any longer.
"Single digits are so last-century… People like big release numbers. This is America, and we like things big," said Mr. Adobe. "We normally put a lot into each major release we do, but imagine moving 10 versions! CS17 is going to to knock your socks off, as well as a tens digit," he added.
Why 17?
"I remember my 17th birthday, it was a great time," recalled Adobe. "I got my permit that year and it was the first time I could drive on my own. Well, using CS17 is going to be like operating a fine automobile… Or like drinking a fine wine, which gets better with age of course. After all, would you rather have a wine that was 7 years old, or 17?"
When asked why not wait to reach CS17 on its own, Mr. Adobe replied, "Well heck, that would take a decade or longer – who's got time to wait around for that? People want results – and we figured, why put it off? Besides, 17 is a lucky number on the Mayan calendar this year. Imagine: Photoshop CS17!"
Adobe Photoshop CS17
So, what new features will be in CS17, when compared to CS6?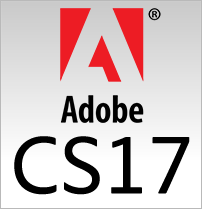 "Big stuff. Really big stuff," promised Adobe. "For starters, we've got this amazing new tool – it's called Content-Aware Content. Basically you just open Photoshop, draw a big box and it puts in your content for you. Whatever you want, whatever you're thinking of – it's there auto­matically. Boom, a little clean-up and you're done. This feature is an incredible timesaver, and you've got to see it to believe it."
OK, it sounds fantastic – can we see it now, do you have a demo?
"Uh, um, no. Oops, actually I wasn't supposed to tell you that yet… You'll have to wait for the sneak peek."
No word yet on upgrade pricing from CS6 to CS17… however we're told that Creative Cloud members will receive CS17 and all other product upgrades at no additional cost.
---
» Learn what's coming next from Adobe on May 6th, 2013! (really)
[UPDATE – Now confirmed: Next Release of Creative Suite to Launch May 6th.]
See Also

Keep up with the latest on Adobe software — follow us on Facebook or Twitter, or subscribe to our RSS feed… You can also enter your email and have new articles sent directly to your Inbox. We are reader-supported; when you buy through links on our site, we may earn an affiliate commission.