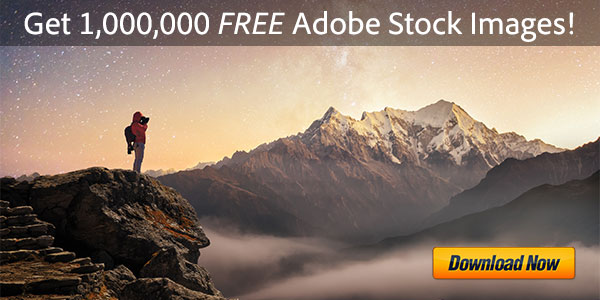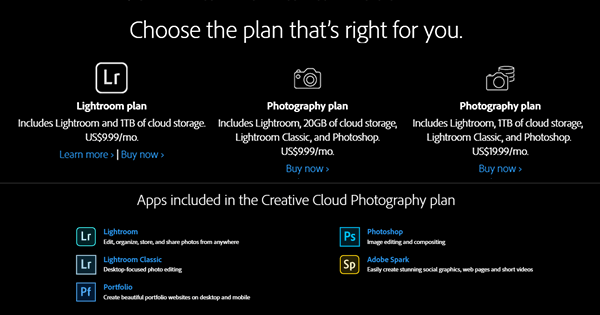 This morning, there was a widely-shared post on a photography blog with a headline stating that Adobe's $9.99/month Photography Plan (including Photoshop, Lightroom, and 20 GB of storage) was gone.
This has led a lot of folks to worry that it might no longer possible to buy or renew this popular bundle at a price lower than $19.99/month. Or, that they'd have to scramble to find a third-party reseller who might still be offering the lower price.
Fortunately, this is not the case. Adobe says they are currently running some tests, is all – so that not all product configurations may be shown on their website for all visitors:
With over 22 million paid members for Creative Cloud and growing, we often get this question from readers: "What's a good book to get started with the most popular Adobe tools?" While there are a lot of great CC books for sale on Amazon, why not begin with an excellent title that's available to everyone for free, and that you can download instantly?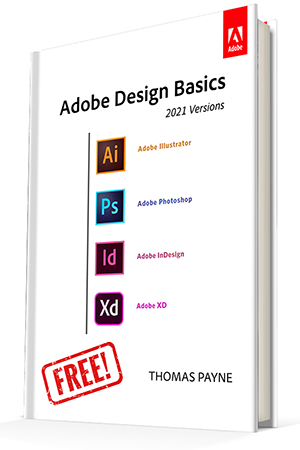 Over the years, we've compiled a collection of over 30 free books that you can download and use for learning all of Adobe's different creative tools… But there's one volume that always stands out as a favorite – and even better, it has just been republished in a brand new expanded edition for the CC 2021 tools.
So if you're just getting going with (or would like a solid primer covering) the core Creative Cloud design tools, then what better than a step-by-step guide that will teach you the essentials of Photoshop, Illustrator, InDesign, and Adobe XD from the ground up?
So here it is: the very helpful "Adobe Design Basics" that will give you all of this for free, courtesy of author Professor Thomas Payne… The book works by intro­ducing and explain­ing the tools in a logical way that builds upon what is previ­ously learned. These apps present a vast array of options that can be over­whelming to the new user. This book makes sense of it all, not showing how every­thing works, but instead giving a found­ation and a path to learn about all those controls and what they can do for you.
Here's the brand new edition of a very handy resource from James Wamser – a complete reference to all versions and features of Adobe Photoshop from CS1 to CC 2019… Similar to his InDesign and Illustrator handbooks, it's called the Adobe Photoshop New Features Guide: From CS to CC – and this 97-page ebook is available for free download now: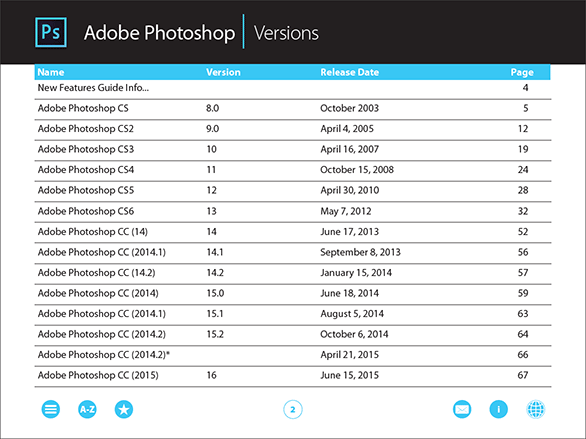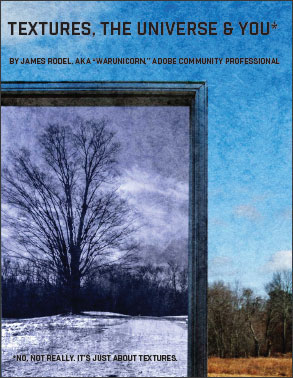 We've got another great resource for you – a freely-available collection of custom Photoshop textures to help set your work apart… This exclusive set of 29 different handcrafted textures has been released by War Unicorn Media at no cost and is 100% royalty-free. This collection comes complete with an 18-page guide (available online or as a download­able PDF), filled with tips and tricks on how to best use textures in your Photoshop workflow, as well as how to create your own!
Textures are super-easy to apply and use in Photoshop. Just load the texture into a new layer above your composition, and then set its Blending Mode and Opacity for how you want it to impact the photograph or image underneath. More details and ideas are given in the short tutorial video included below.
Here is James Rodel's introduction from the accompanying guide, which is packed with examples and entitled, "Textures, the Universe, and You":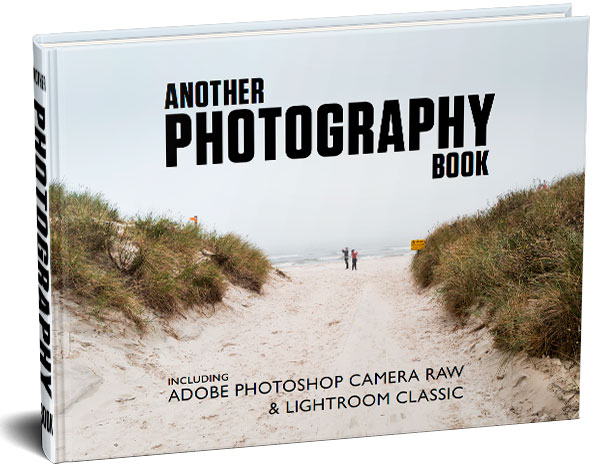 Over the years, we've put together a large collection of free Adobe books that we share with our readers here… This extensive set of helpful, no-cost books has now grown to over 30 different titles that you can legally download and use royalty-free, forever.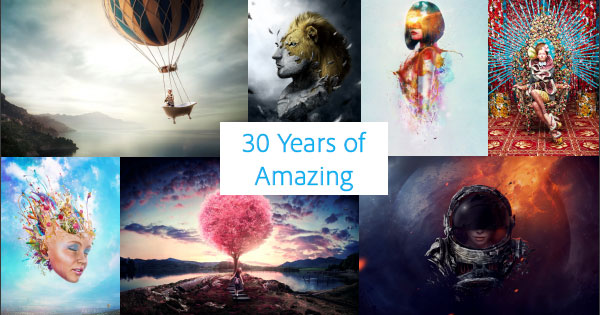 Hard to believe, but today Adobe Photoshop officially celebrates its 30th anniversary (or birthday, depending on how you look at it)… The first version of Photoshop shipped on February 19th, 1990, at a price of US$895.00. Adjusted for inflation, in today's dollars that would cost over $1,800! And as recently as 2012, customers paid $699-$999 to get Photoshop. Today, of course, there are tens of millions of users of Photoshop who can now pay $10 a month for the latest-and-greatest release of this iconic, industry-leading tool.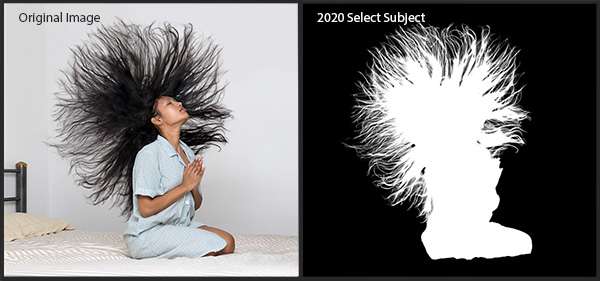 Knowing how to make a good selection is one of the most important things you can learn to do in Photoshop. With accurate selections and masks, you can completely control the placement and movement of all the elements of your image, or copy an object from one photo to another.
But making good selections and masks can also be one of the most time-consuming processes in Photoshop. And we take for granted what our eyes can easily see, yet a program usually cannot recognize without our involvement. But in 2018, Adobe introduced a new one-click feature in Photoshop (see original video below) that gives you a big head start in this regard: Select Subject.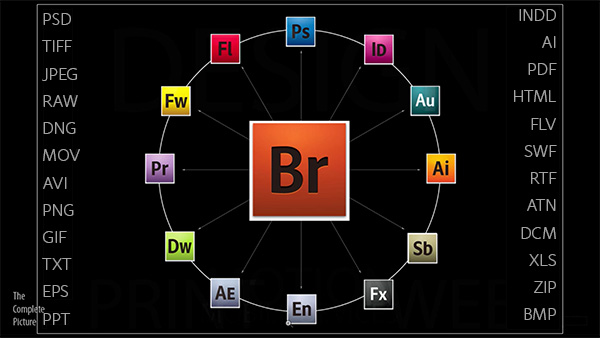 In response to our How to Join Adobe's Creative Cloud for Free post, we received this question from a reader:
Hi – is it really true that Adobe Bridge (the full version) is totally free to download and use forever, and I don't have to pay for it or have a subscription?
The answer is yes, it's absolutely true – although not that many people know about it because Adobe hasn't really publicized it widely…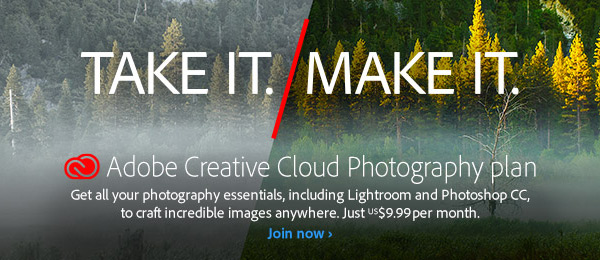 Previously available only as a special promotion (on Black Friday), and originally only offered to existing customers who were upgrading from older versions of Photoshop, Adobe has now made permanent a low-cost Photoshop/photography product bundle that anyone worldwide can take advantage of, with no prior purchase or software ownership necessary…
The new Creative Cloud Photography Plan comes with the latest and greatest full desktop releases of both Photoshop CC and Lightroom CC, plus other integrated tools and services. It includes all of the following components for only US$9.99/month with an annual membership (Adobe's best deal ever on PS):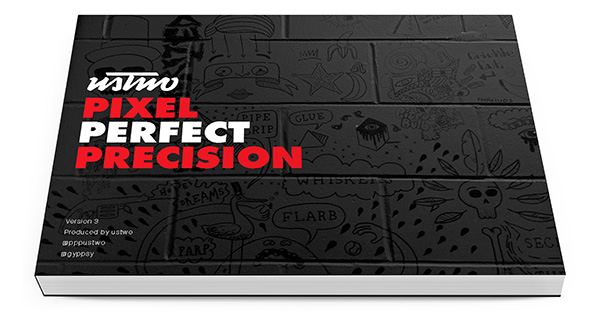 The newly-expanded 3rd edition of Pixel Perfect Precision for Photoshop is out – and it's better than ever plus still free – so if you don't have it yet, go grab it now…
This designer bible comes to us from respected Adobe partner ustwo, the digital design studio who just won an Apple Design Award for their gorgeous Escher-inspired app, Monument Valley.