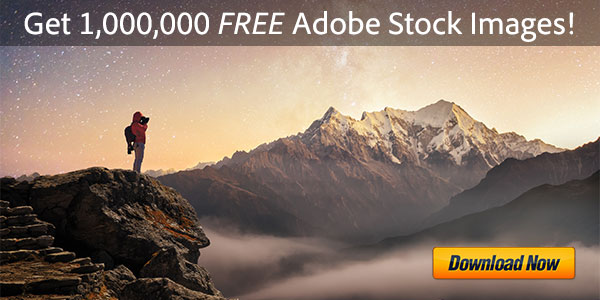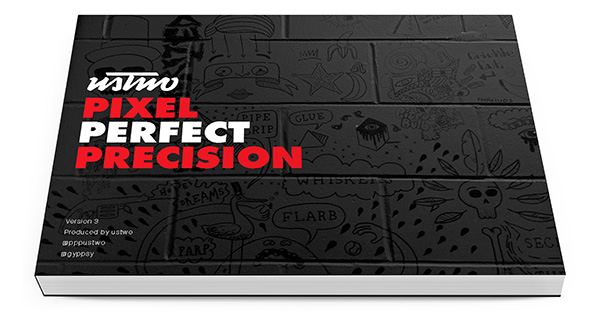 The newly-expanded 3rd edition of Pixel Perfect Precision for Photoshop is out – and it's better than ever plus still free – so if you don't have it yet, go grab it now…
This designer bible comes to us from respected Adobe partner ustwo, the digital design studio who just won an Apple Design Award for their gorgeous Escher-inspired app, Monument Valley.
Time-lapse photography videos never go out of style… Here is one of our all-time favorites from Norwegian landscape photographer Terje Sorgjerd – incredibly beautiful and perfect for the clear, dark nights of the season (watch full-screen):
Prior to the extensive video editing tools first introduced in CS6, Photoshop wasn't normally known for its video capabilities – but in fact it's always been possible to take a series of still photo­graphs (manipulated as desired) and then quickly create your own timelapse video using Photoshop Extended…
The Adobe Research team is exploring what Photoshop would be like with a 3D canvas instead of 2D… With the Interactive Sculpting project shown the video above, instead of drawing and manipu­lating pixels, the tool operates on three-dimensional voxels. An artist uses all the familiar tools from Photoshop like brushes, layers, and filters to sculpt 3D objects. It also showcases some innovative tablet interaction model that uses simultaneous touch and pen input: the user rotates objects with one hand while sculpting with a pen at the same time.
With one year wrapped up and a new one just beginning, it seemed a perfect time to put together a review of the best and most-shared posts published here since our site launched in 2009 (over 11 years ago now!), including some very popular free books.
These are the top posts that consistently have the highest readership on our site, month after month, covering all major Adobe software products… They're broken out by topic below in case you've missed any, or are new here – so bookmark, share, and enjoy!
Free Adobe Books

We originally ran the story below in October after a new Dehaze/Defog capability was sneak-peeked at Adobe MAX… It was our favorite of the show! Now, we have some great news: Adobe worldwide evangelist Terry White just confirmed this will actually be a real feature coming soon in the new CC 2015 release of creative tools. Here's his video demo:
Dehaze will in fact be included in both Lightroom CC 2015 and Photoshop CC 2015 as part of Adobe Camera Raw. All complete Creative Cloud members as well as Photography Plan subscribers will automatically receive this update at no extra cost as soon as the new version is available. Note that Dehaze is not included in Lightroom 6.
And it's now confirmed! The official release date for CC 2015 is on June 16th.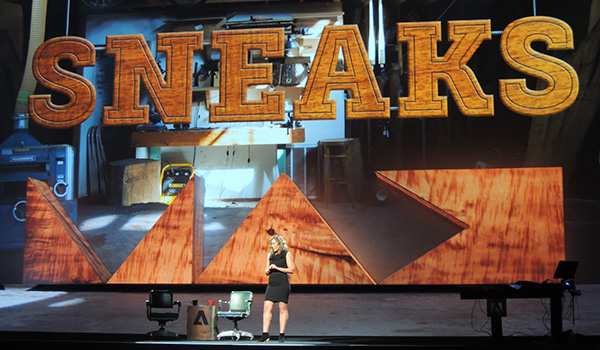 SAN JOSE, Calif.—October 13, 2015—At the record-breaking MAX conference last week, Adobe revealed 11 sneak peeks of technol­ogies they are working on but haven't released yet. Some of these new features are absolutely mind-blowing and defy belief, yet the company did not web­cast the sneak peeks. But good news, you will find complete videos of each of them captured below!
Naturally, the Adobe says there aren't any guarantees for what will appear in a production release, or when: "See the coolest demos of what we're cooking up in the Adobe development labs, and be the first to get a peek at technologies that may (or may not) make it into future products and services." But never­the­less, major new product features very often appear in these previews before they make it into the real tools (cases in point: Content-Aware Fill, Perspective Warp, Image Deblurring, and Defog/Dehaze).

Hard to believe, but today Adobe Photoshop officially celebrates its 25th anniversary (or birthday, depending on how you look at it)… The first version of Photoshop shipped on February 19th, 1990, at a price of US$895.00. Adjusted for inflation, in today's dollars that would cost almost $1,700! Now, of course, there are tens of millions of users of Photoshop who can pay less than $10 a month for the latest-and-greatest release of this iconic, industry-leading tool.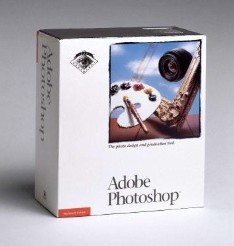 Indeed, the software has traveled a long way. When it first came out, Adobe predicted it would sell just 500 copies per month. Yet today, over 90 percent of creative professionals worldwide have Photoshop on their desktops. The original authors say they knew they had a groundbreaking technology on their hands, but never anticipated how much it would impact the images we see all around us. Adobe Fellow and Photoshop co-creator Thomas Knoll says, "Not in my wildest dreams did we think creatives would embrace the product in the numbers and ways they have. It's inspiring to see the beautiful images our customers create, the careers Photoshop has launched and the new uses people all over the world find for Photoshop every day."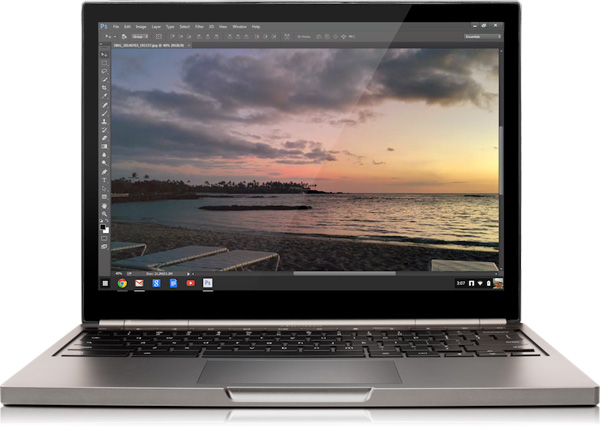 The Creative Cloud has been Adobe's flagship product line since the launch of the CC release in the spring of last year – but ever since the Cloud was first announced in 2011, there has been persistent confusion over what the name actually means…
The 2015 edition of the Creative Cloud is the most powerful and versatile toolset Adobe has ever produced and we're seeing a lot of demand for good training resources to learn how to best use this fast-growing product…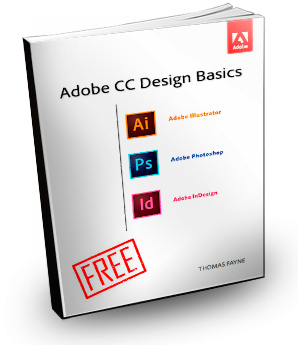 A while back, we posted details on over 1,000 pages of free ebooks for CS6. But if you're just getting started with the core CC 2015 design tools, what's better than a step-by-step book that will teach you the essentials of Photoshop, Illustrator, and InDesign from the ground up?
Fortunately there's a very helpful new book you can download that will teach you all of this for free, courtesy of author Professor Thomas Payne… The way the book does this is by intro­ducing and explain­ing the tools in a logical way that builds upon what is previ­ously learned. These applica­tions present a vast array of buttons and gadgets that can be over­whelming to the new user. This book makes sense of it all, not showing how every­thing works, but instead giving a found­ation and a path to learn about all those controls and what they can do for you.
One of the coolest features added in the recent Adobe CC release is the brand new Camera Shake Reduction tool in Photoshop CC… It's a new filter that will analyze your photos to detect and correct blurring due to a shaky camera. It's gotten a lot of attention and justifiably so, as it can make a real difference in saving treasured or irreplaceable photos that might other­wise be lost or unrepairable.