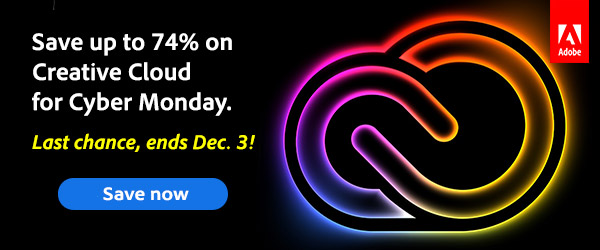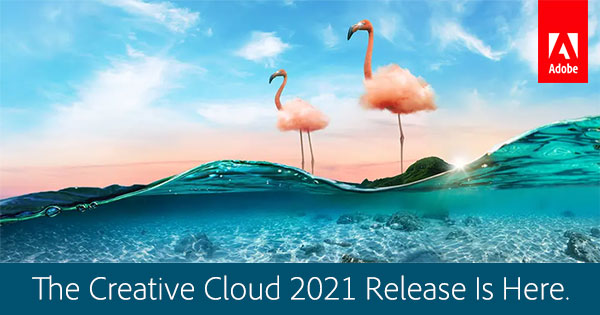 This strange, tumultuous year has changed the way we all live and work. To help creative people around the world overcome the unique challenges of 2020, Adobe is launching today the Creative Cloud 2021 release – with hundreds of improvements to help creatives level up their skills, work efficiently together, get more done, and succeed in new forms of creation. And fittingly, it's all happening online this week at the annual MAX conference, which is 100% free and 100% virtual for the very first time.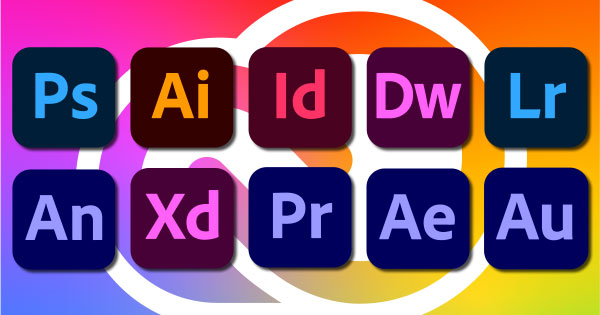 With the fast-growing adoption of Adobe's Creative Cloud and the recent release of the all-new CC 2020 versions of creative applications, some readers are telling us they're not certain if they need all the tools that are included in the complete Creative Cloud offering, or aren't ready or able to join for US$50 a month…

What are the differences between the types of Creative Cloud membership? This is a question we get a lot, so here's a handy comparison guide on the major differences between Creative Cloud for Teams vs. CC for Individuals. In another article, we already covered the all the differences between Creative Cloud Student & Teacher vs. regular editions.
Creative Cloud for Teams is Adobe's volume licensing solution for businesses, studios, design shops, agencies, companies, offices, schools, and other organizations. It includes everything that CC for Individuals does, but gives you substantially more features and capabilities for managing and working with different users. It's meant for groups (such as small to midsize businesses and departments) with multiple seats using the products at the same time. For large businesses, Adobe recommends Creative Cloud for Enterprise.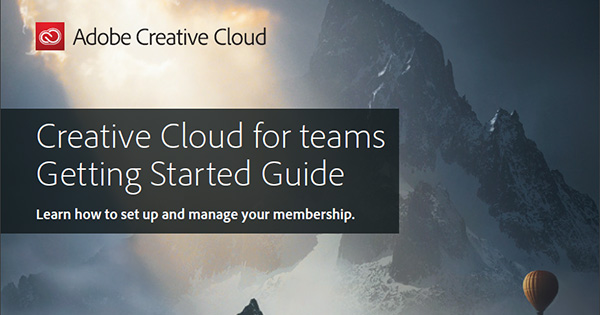 If you've already purchased or are considering buying Adobe's Creative Cloud for Teams, then the free downloadable PDF guide (plus videos) below will help you learn how to best use the group and licensing management tools that come with this plan.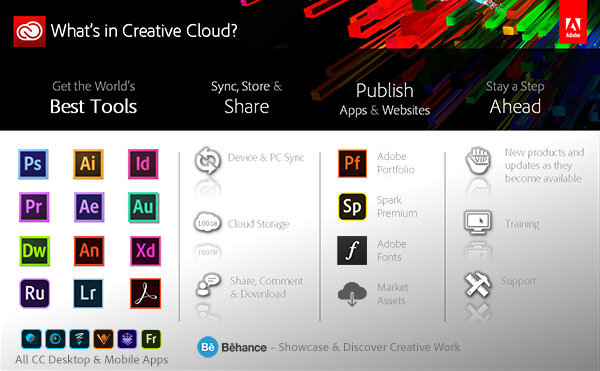 With over 18 million customers having already signed up in the eight years since it launched, Adobe's Creative Cloud product line has been a success exceeding even the company's own expecta­tions. Still, there are a lot of misconceptions out there that we see from time to time, or that some folks seem to believe… Here below we dispel and debunk the top 10 most common myths we've heard – and hopefully even if you already know the scoop or use Creative Cloud you'll pick something up… read on!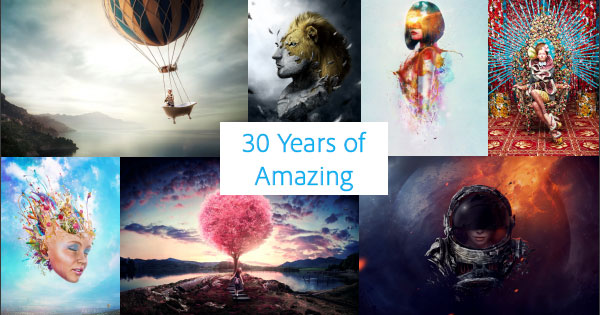 Hard to believe, but today Adobe Photoshop officially celebrates its 30th anniversary (or birthday, depending on how you look at it)… The first version of Photoshop shipped on February 19th, 1990, at a price of US$895.00. Adjusted for inflation, in today's dollars that would cost over $1,800! And as recently as 2012, customers paid $699-$999 to get Photoshop. Today, of course, there are tens of millions of users of Photoshop who can now pay $10 a month for the latest-and-greatest release of this iconic, industry-leading tool.
Seven years ago, Adobe acquired Behance – the leading online community and social media plat­form for creative professionals, which is often referred to as "The LinkedIn for Creatives." Back then, Behance had about 1 million members. Since that time, with Behance's inclusion into Creative Cloud (even with the free level), growth and participation have exploded – and the Behance community now boasts over 23 million members receiving 70 million project views per month.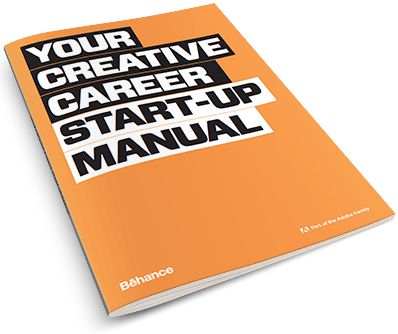 With Behance, you can easily upload your photo­graphs, projects, or portfolios and gain a fantastic way to showcase, share, and get exposure for your work as well as receive feedback from your creative peers, and get inspired for future work. You can publish many types of media such as images, text, illustrations, video and audio, and follow statistics on how many views your projects are getting, and potentially make money. There's even a helpful job list for creatives and freelancers, with over 1,000 available employment opportunities.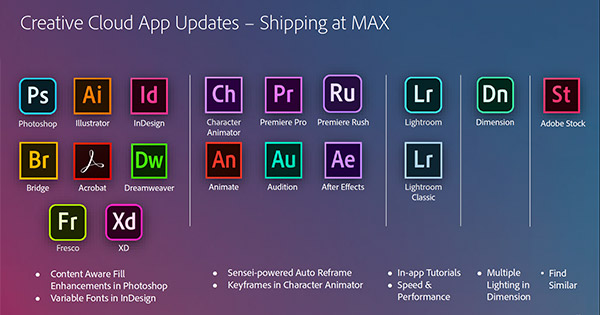 Last week at the annual MAX conference, Adobe launched the new 2020 release of Creative Cloud – and everyone wants to know what's new, what's different, and what's changed between CC 2020 and the previous CC 2019, CC 2018, CC 2017, CC 2015, CC 2014, CC 2013, or 2012's Creative Suite 6? Or more to the point, what are the key new features and advancements in the 2020 upgrade versus prior versions?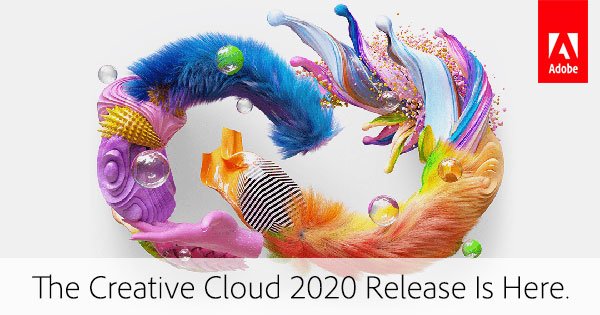 "Creativity for All" is the key theme of the all-new CC 2020 release, which was just announced by Adobe this week at their annual MAX conference. This next generation of Creative Cloud includes hundreds of new features and advancements across their product line, focusing on three core goals: faster, more powerful & more reliable tools, creating anywhere & anytime with anyone, and exploring new frontiers… CC 2020 is the next major release following the CC 2019, CC 2018, CC 2017, CC 2015, CC 2014, and CC 2013 versions, which in turn replaced CS6 from 2012.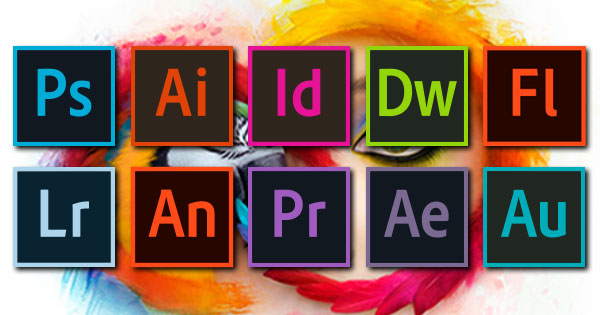 UPDATE (Oct. 2020) – The new Creative Cloud 2021 direct download links are now available.
Adobe has just made a big change to the version availability and usage of its creative software products, both for CC and CS applications…
Since the advent of Creative Cloud in 2012, subscribers have been able to use any version of the CC products that has ever been released. Some customers use prior versions due to compatibility with evolving system requirements, or because co-workers have standardized on the same earlier release.