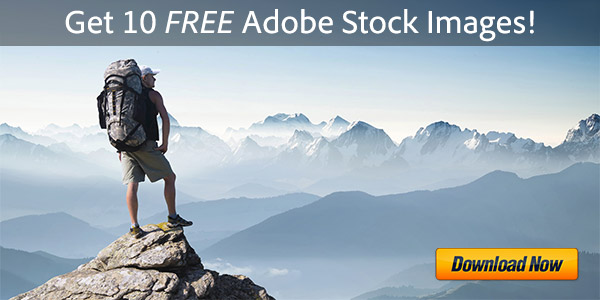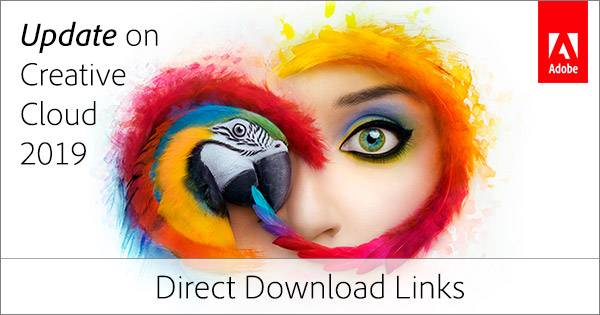 This morning, Adobe unveiled the new CC 2019 Release, which the company says is the biggest product launch since they first introduced Creative Cloud over six years ago. Pam Clark, Senior Director for Photoshop, exclaimed, "Today is by far the largest product announcement and launch experience of my career on the Photoshop team, and at Adobe. We have never delivered so much amazing new innovation to customers on the same day. I can't wait to see what you create!"
And from what we've seen, it looks to be true. There are major updates across the entire suite of tools and services, including entirely new Creative Cloud tools as well as significant new features and improvements to existing applications, and even some surprises.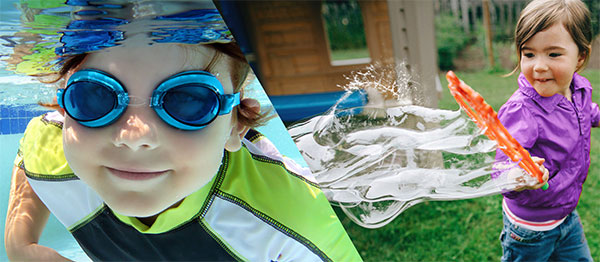 The new version 2019 of Adobe's "Elements" line is out – and since Elements now takes on the upcoming year of its release instead of a version number, this edition would be the equivalent of version 17 in the previous numbering system.
And continuing our tradition of publishing the direct download links for major Adobe products such as Creative Cloud, Lightroom 6/CC, and Acrobat DC, below you'll find the direct links from Adobe's servers for the free trials and full offline installers for the new releases of Photoshop Elements 2019 and Premiere Elements 2019, for both Windows and macOS.

Having originally launched almost seven years ago, by this time you've heard about Adobe's fast-growing Creative Cloud, you've dispelled the all-too-common myths surrounding it, and perhaps are considering subscribing to CC now that over 12 million of your colleagues already have…
You probably also know that Adobe stopped development of the older "CS" releases back in 2012, and that there have been thousands of new product features, enhancements, and perform­ance improvements added to CC since Creative Suite ended, as well as integral new services.
But did you know that no matter what you do, you can sign up right now for a zero-cost class of membership that never expires and provides free benefits for life? Anyone can have this free level currently in 83 countries worldwide, even if you still use the older tools instead, or even if you use no other Adobe products or services at all. No credit card is required.
With over 12 million paid members for Creative Cloud and growing, we often get this question from readers: "What's a good book to get started with the most popular Adobe tools?" While there are a lot of great CC books for sale on Amazon, why not begin with an excellent title that's available to everyone for free, and that you can download instantly?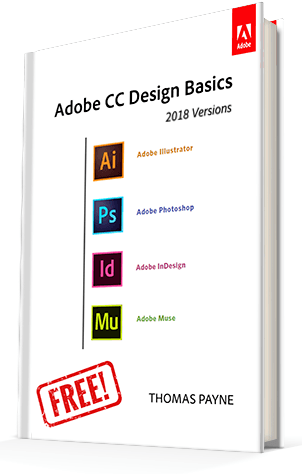 Over the years, we've compiled a collection of over 30 free books that you can download and use for learning all of Adobe's different creative tools… But there's one volume that always stands out as a favorite – and even better, it has just been republished in a brand new expanded edition for the CC 2018 tools.
So if you're just getting going with (or would like a solid primer covering) the core Creative Cloud design tools, then what better than a step-by-step guide that will teach you the essentials of Photoshop, Illustrator, InDesign, and Muse from the ground up?
So here it is: the very helpful "Adobe CC Design Basics" that will give you all of this for free, courtesy of author Professor Thomas Payne… The book works by intro­ducing and explain­ing the tools in a logical way that builds upon what is previ­ously learned. These applica­tions present a vast array of buttons and gadgets that can be over­whelming to the new user. This book makes sense of it all, not showing how every­thing works, but instead giving a found­ation and a path to learn about all those controls and what they can do for you.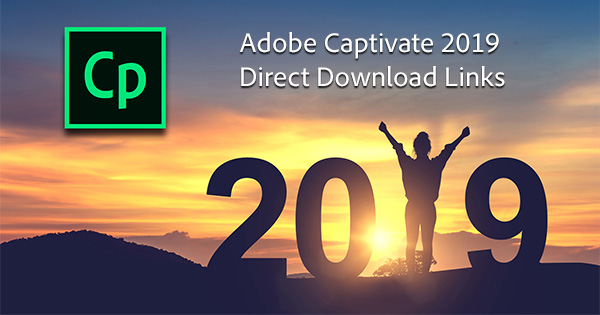 Adobe recently announced the latest version of its industry-leading eLearning authoring tool, Captivate 2019 (aka Captivate 11). This powerful eLearning offering continues to redefine design workflows to empower instructional designers, corporate trainers & educators who want to create exceptional digital learning experiences that meet learners at their point of need. The 2019 release of Adobe Captivate allows you to conquer new learning landscapes with a smart authoring tool that lets you create all kinds of fully-responsive eLearning content.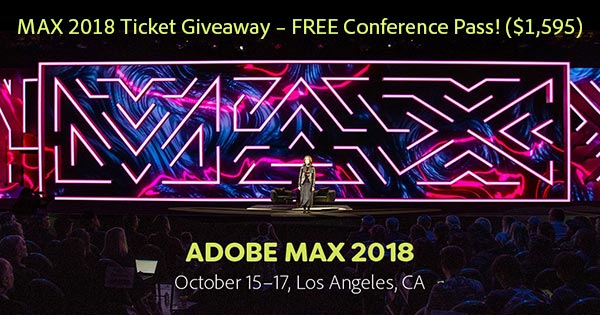 MAX 2018 – the big annual conference intersecting creativity and Adobe technology – is returning this fall to Los Angeles, California… And continuing our long tradition of free Adobe giveaways, we've got one free regular full conference pass (worth US$1,595) to give away, courtesy of our friends at Adobe Systems! Plus, an exclusive US$400-off MAX ticket discount code that's available to everyone… (details below)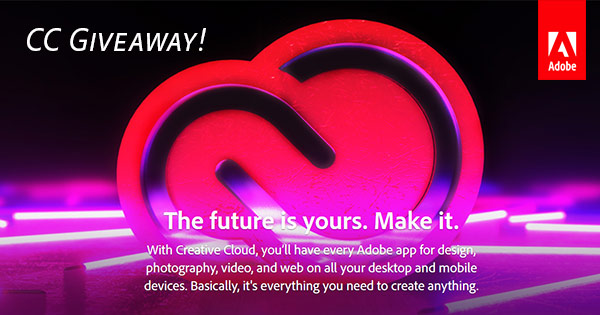 [UPDATE – Also see our new MAX 2018 Ticket Giveaway!]
Last fall, Adobe launched the all-new CC 2018 product line, a major milestone of creative tools and services marking the sixth major release of the CC product line. This latest version contains thousands of new features and advancements compared to CS6 (across all creative applica­tions), and this product is available only via Creative Cloud membership – a community which now surpasses 12 million paid subscribers.
Adobe CC 2018 is also known as the Creative Cloud 2018 Release… And that is exactly what we're giving away for free below, and this offer is open to everyone world­wide.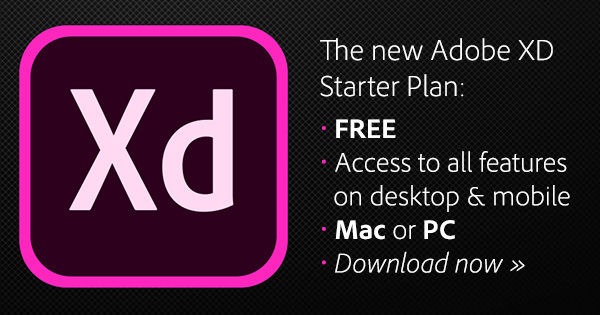 Some incredible news out this morning: Adobe has announced they're making their popular new experience design tool – Adobe XD, a major part of the Creative Cloud – completely free(!) for anyone who wants to download and use it, forever: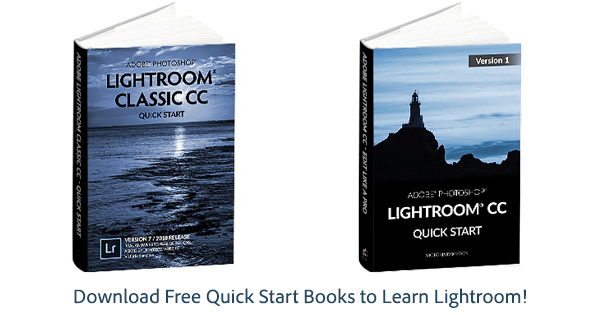 Adobe recently added a brand new product to the Lightroom ecosystem, surprisingly called "Lightroom CC." This cloud-based photo service is different from the longstanding version of Lightroom that we know and love, the desktop-focused application which was simultaneously renamed to be "Lightroom Classic CC."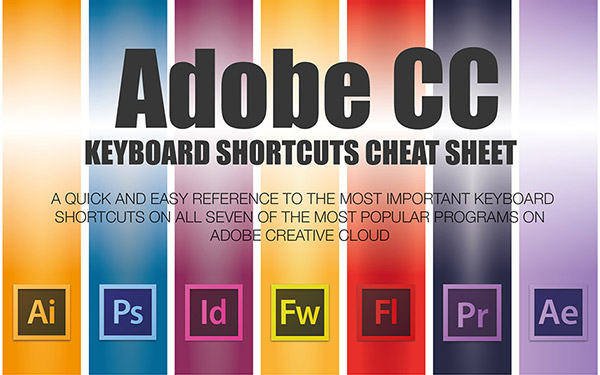 Here's a very handy resource from Jamie Spencer – the complete set of essential keyboard shortcut cheat sheets for every major Adobe CC application… These comprehensive sheets can save you loads of time every day by speeding up your work and allowing you to bypass the need for mouse clicks and movements, getting you to the function you need in the fastest possible way. They are extremely helpful assets to have in your arsenal – and can easily be consulted anytime as an instant reference, or printed out in high resolution and posted, or even used as desktop wall­paper. They are completely free and available for download here: