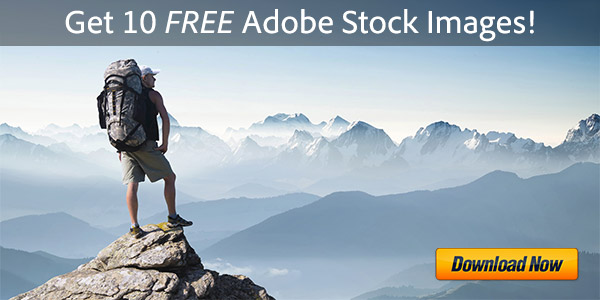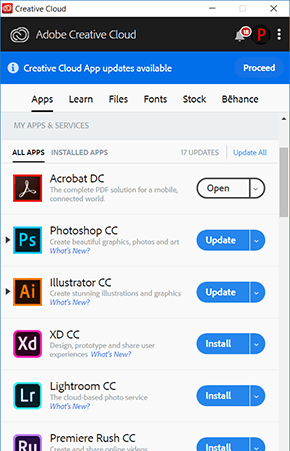 We're on the Adobe Help Forums every day and regularly see users posting queries like "Can't install Photoshop from the Creative Cloud" or "CC 2019 won't download," or "my product updates aren't working"… It could be for the free trials or for the full paid versions.
Often the issue is related to one or the other download managers (DLM) that Adobe uses to deliver its software install­ers. Over the years and for various tools, they have used the Akamai Down­load Manager, the Adobe Down­load Assistant (ADA), the Adobe Applica­tion Manager (AAM), and now the Creative Cloud's CC Desktop App.
Adobe employs these helper utilities because their downloads are usually large – multiple gigabytes – and download managers can help correct for unreliable Internet connections, and resume a download after it has been paused or unexpectedly broken.
But it turns out there can be interactions between the DLM and configurations of your computer, web browser, anti-virus software, Internet connection, or something else which causes it not to work. Read more…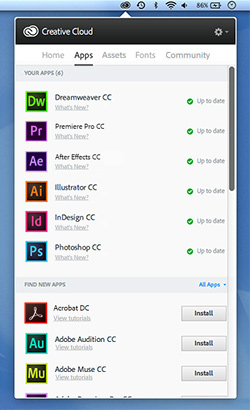 One of the biggest strengths of the Adobe CC 2019 release is receiving a complete set of creative tools with an ongoing stream of updates included at no extra cost… We no longer have to wait years for our products to innovate and keep pace with evolving technologies; instead we receive the latest and greatest features and improvements as soon as they are ready.
Since the initial launch of CC in 2013, Adobe has regularly issued new upgrades for each individual app about once every 3-4 months, bringing new power and capabilities to all subscribers.
Normally the Creative Cloud works seamlessly with these ongoing product updates… The CC Desktop App runs quietly in the System Tray and notifies the customer that a new upgrade is avail­able for any of the included applications like Photoshop CC, and (optionally whenever desired) the user clicks one button to auto­matically download and install the update in the back­ground.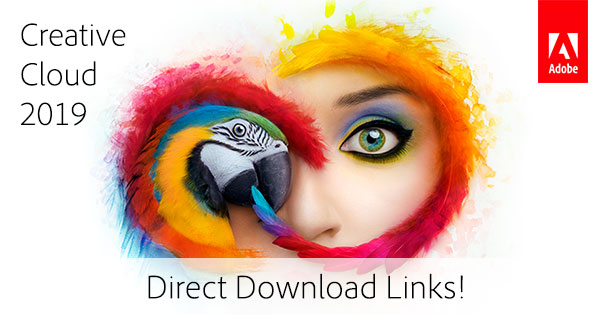 Last October, Adobe unveiled the new CC 2019 Release, which the company says is the biggest product launch since they first introduced Creative Cloud over six years ago. Pam Clark, Senior Director for Photoshop, exclaimed, "Today is by far the largest product announcement and launch experience of my career on the Photoshop team, and at Adobe. We have never delivered so much amazing new innovation to customers on the same day. I can't wait to see what you create!"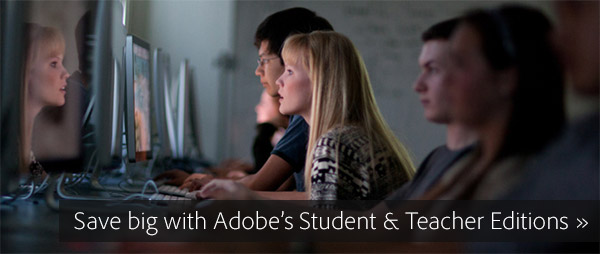 Let's face it, Adobe's traditional product prices seemed expensive over the years, espe­cially if you're on a student's budget. The last perpetual version available, Creative Suite 6 from 2012, historically had full prices ranging from $399 for Dream­weaver through $999 for Photoshop Extended and on up to $2,599 upfront for the Master Collection suite, which contained all CS6 applications. As cool and powerful as this software was, it's hard to afford when you're in school – even after the student/teacher discount.
Adobe eventually stopped selling CS6, as the version reached EOL and end of support – but fortunately the company still offers deep discounts for education customers on the latest CC release. A few years ago, in fact, they increased the discount on Creative Cloud to up to 70% off the regular prices. And while there are a lot of misconceptions about CC, the main products like Photoshop, Illustrator, InDesign, Premiere, etc., still download and run on your desktop as normal.
With one year wrapped up and a new one just beginning, it seemed a perfect time to put together a review of the best and most-shared posts published here since our site launched in 2009 (almost 10 years ago!), including some very popular free books.
These are the top posts that consistently have the highest readership on our site, month after month, covering all major Adobe software products… They're broken out by topic below in case you've missed any, or are new here – so bookmark, share, and enjoy!
Free Adobe Books

'Tis the season for holiday deals, but it can also be the season for order changes or returns… Although naturally, this can happen at any time of year.
Sometimes even despite using Adobe's free trial downloads to try out the software before buying, customers may want to exchange something and get a different Adobe product instead – say swapping Lightroom 6 for the CC Photography bundle, or returning an individual CC tool and getting the full CC 2019 suite instead (which includes 21 applications instead of one).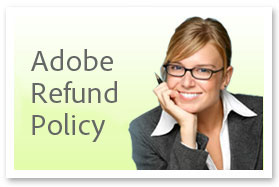 So did you know that Adobe offers a full money-back guarantee on almost all current products? This includes Creative Cloud (CC), Acrobat, Lightroom, Captivate, Photoshop Elements, and so on. This offer applies even after you've already downloaded and installed the product on your computer(s) – however, only software purchased directly from Adobe.com worldwide can take advantage of this refund policy (not resellers, retailers, or auction sites).
Yes, it's true – you can simply contact Adobe within 14 days of your order for subscription products, or 30 days of your order for non-subscription products – via live online chat is usually fast and convenient. Then, provided you follow the correct procedure, they will take it back (after being uninstalled and deactivated from your computers, if applicable) and issue you a complete refund.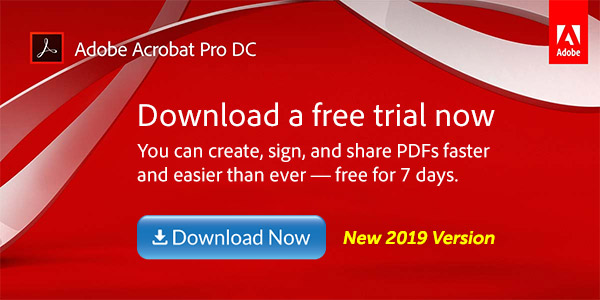 Adobe Acrobat DC 2019 is now shipping! If you hadn't heard by now, "DC" stands for Document Cloud, which is Adobe's set of integrated online services to help customers better manage critical documents. At the heart of Document Cloud is Acrobat DC – the industry standard for creating, sharing and editing PDFs – which was completely rearchitected for the initial DC 2015 milestone release several years ago. For more information, see: What Is the Document Cloud?
Even years after it went up, a lot of people still don't know about it.
We're talking about the free online documentation for all Adobe software – a set of user manuals that can answer quite a few customer questions, and also be a great resource if you don't use a product yet but want to find out more about it…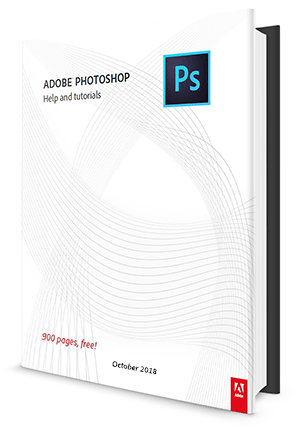 This exists in searchable and downloadable form for all major Adobe applications, including the Creative Cloud, Creative Suite, Lightroom, Acrobat, Photoshop Elements, etc. – for all recent releases on both Windows and macOS.
For example, every so often we receive a question on how to save back to earlier versions from InDesign CC or CS6… Fortunately, this is answered in the "Saving Documents" section in InDesign's online manual. (And for all the cases like these, we also put together a special roadmap for CC file compatibility.)
Related: Do you believe any of these? The 10 Most Common Myths About Creative Cloud
Each Adobe reference below can be downloaded as a complete offline ebook if you want (more about this below)… These books are substantial – the latest "Photoshop Help & Tutorials" hand­book is almost 1,000 pages alone!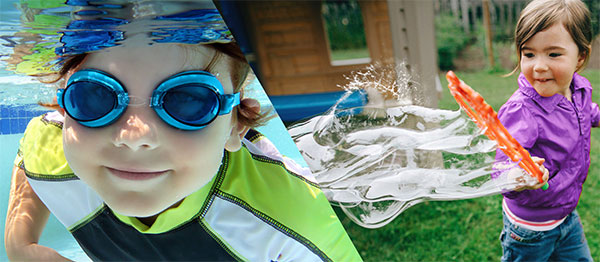 The new version 2019 of Adobe's "Elements" line is out – and since Elements now takes on the upcoming year of its release instead of a version number, this edition would be the equivalent of version 17 in the previous numbering system.
And continuing our tradition of publishing the direct download links for major Adobe products such as Creative Cloud, Lightroom 6/CC, and Acrobat DC, below you'll find the direct links from Adobe's servers for the free trials and full offline installers for the new releases of Photoshop Elements 2019 and Premiere Elements 2019, for both Windows and macOS.

Having originally launched almost seven years ago, by this time you've heard about Adobe's fast-growing Creative Cloud, you've dispelled the all-too-common myths surrounding it, and perhaps are considering subscribing to CC now that over 15 million of your colleagues already have…
You probably also know that Adobe stopped development of the older "CS" releases back in 2012, and that there have been thousands of new product features, enhancements, and perform­ance improvements added to CC since Creative Suite ended, as well as integral new services.
But did you know that no matter what you do, you can sign up right now for a zero-cost class of membership that never expires and provides free benefits for life? Anyone can have this free level currently in 83 countries worldwide, even if you still use the older tools instead, or even if you use no other Adobe products or services at all. No credit card is required.