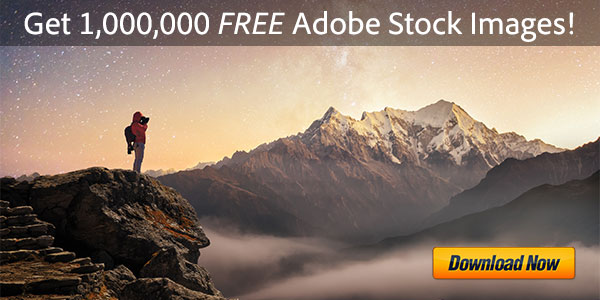 SAN JOSE, Calif.—December 3, 2020—Responding rapidly to current events, Adobe today announced the immediate availability of the new "Monolith Plugin" for Photoshop 2021, which easily adds a metallic pillar to any photo of your choice with just a single click.
Never has it been simpler to quickly bring mystery and intrigue – plus additional social media views – to all of your compositions. This feature can be applied to virtually any photographic content: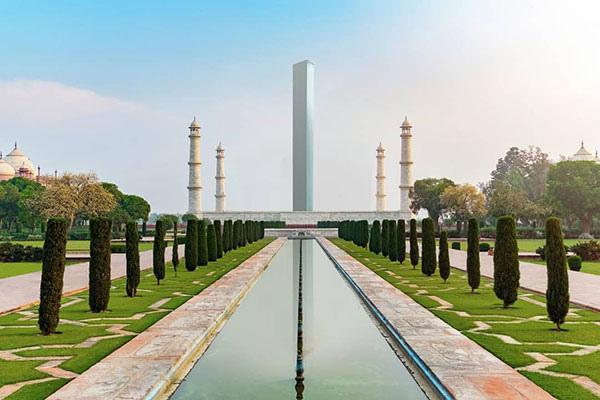 "Creative Treat" to Be Part of New Accuracy-in-Naming Initiative
SAN JOSE, Calif.—April 1, 2019—Citing continued confusion over the Creative Cloud name introduced seven years ago, Adobe Systems announced today that it is relaunching its flagship product line as "Creative Treat."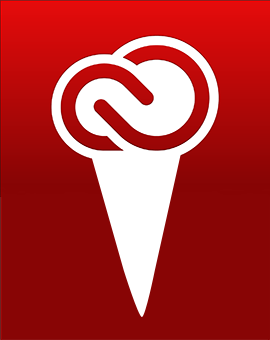 Commenting on the move, Founder John Adobe explained that too many people were still thinking Creative Cloud meant that mainline desktop tools like Photoshop and Illustrator were run­ning as online applica­tions in a web browser – something he says will never actually happen.
"Creative Suite was the old model, and Creative Cloud is the new model," Mr. Adobe said. "And yes, it has some important cloud-based services – but now with Creative Treat, we finally have a name that represents the sweet experience you should expect as a customer when using all these great tools," he added.
Origins of the New Name
"With the thousands of innovations added since the release of CS6, plus complete access to full versions of all our top software for an affordable price, using these delicious new creative prod­ucts is really a treat, most of all," he explained.
Company Takes Microsoft's Lead and Does Hundreds Better
SAN JOSE, Calif.—April 1, 2015—Following a recent software trend for skipping version numbers, reliable sources indicate that Adobe Systems will be foregoing the long-anticipated Acrobat 12 and leaping hundreds of releases higher instead.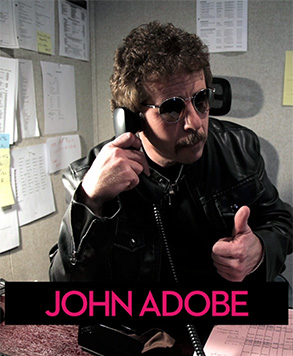 When reached for comment, Founder John Adobe confirmed the rumors. "Hey, everyone thought it was the cat's pajamas when old Microsoft skipped a version going from Windows 8 to the future Windows 10," Adobe said. "Well forget about it, you ain't seen nothing yet – we're going to take that little bump and shoot it to the moon!"
So what in fact will the next release of Acrobat be called? Adobe himself was reluctant to give further details, but a leaked company document clearly indicates the next release will be dubbed Acrobat 600 – leap­frogging a full 588(!) revisions over the widely-expected Acrobat XII.
Why Acrobat 600?
When confronted with the internal memo, Mr. Adobe relented. "Okay, you got me," he said. "We're calling it that because it's going to be hundreds of times better than the old Acrobat – and if you don't believe me then just upgrade and see for yourself," Adobe explained.
Founder Cites Mayan Calendar, Vintage Cars, and Memorable Birthday Party in Decision
SAN JOSE, Calif.—April 1, 2013—Following a recent software trend for high version numbers, Adobe Systems announced today that it would be foregoing a Creative Suite version 7 and moving straight to Creative Suite 17.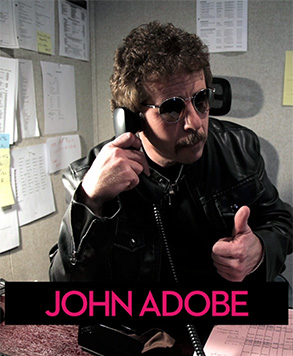 Commenting on the move, Founder John Adobe explained that with the recent availability of Firefox 19, Chrome 25, and AutoCAD 19, it made no sense to stay on low version numbers any longer.
"Single digits are so last-century… People like big release numbers. This is America, and we like things big," said Mr. Adobe. "We normally put a lot into each major release we do, but imagine moving 10 versions! CS17 is going to to knock your socks off, as well as a tens digit," he added.
Why 17?
"I remember my 17th birthday, it was a great time," recalled Adobe. "I got my permit that year and it was the first time I could drive on my own. Well, using CS17 is going to be like operating a fine automobile… Or like drinking a fine wine, which gets better with age of course. After all, would you rather have a wine that was 7 years old, or 17?"
Adobe's big annual user conference MAX has been going on this week and you can watch all the keynotes and hundreds of sessions free, online, and on-demand – but one of the best bits was the assortment of parody commercials that highlighted yesterday's keynote, User Experience: The Next Generation.
Some of these were truly hilarious and we've put together a reel of the best ones below. Perhaps the funniest of the 10-minute collection is the first one about new Adobe Acrobat X, but we'll let you decide… Here's the playlist:
AcrobatWOW!
Go Away Spray
Save the Users
Geico Upgrade
Catalyst Perfume
ColdFusion Lawyer
"I Code in Flex"
Johnny Encore
Which one was your favorite? Share your vote and thoughts below…