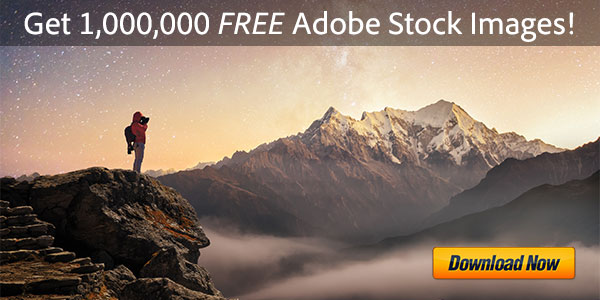 [UPDATE (February 2013) – Adobe has just released a free software upgrade and everyone can now get Edge Animate 1.5 (still) for free! (download it here) They've also now made available for all users a free preview version of Edge Reflow, their new responsive-web design tool.]
Perhaps the biggest news from Adobe's Create the Web event earlier this week is how much they're giving away their new mobile-ready web development software… The new Edge Tools & Services collection includes some great products for free download and use, including the final official release of Edge Animate 1.0 – the full and permanent version at no charge (regularly US$499) – for creating interactive and animated web content.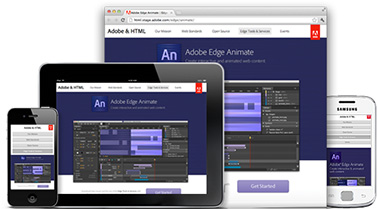 Edge Animate (formerly known as "Adobe Edge" during its long Preview period) is effectively Adobe's "Flash Pro for the HTML5/CSS3 world" – this new application works similarly to how Flash Professional does for creating rich media – but instead of generating Flash, it outputs standards-based HTML that can be viewed in browsers all across the web, on desktops and laptops as well as mobile devices and tablets.
Adobe this week launched a new initiative to bring some of their best and most favorite font faces to wide use for textual content on virtually any website. The new Adobe Web Fonts offering is designed to work seamlessly with the browser and computer of any site visitor, and thus allows website developers to move past the limitations of the narrow set of web-safe fonts we have been using since the web began. Some of the over 120 200 typefaces being made available are Myriad, Minion, Trajan, Chaparral, Text Pro, Cooper Black, News Gothic, Adobe Garamond, and Bickham Script.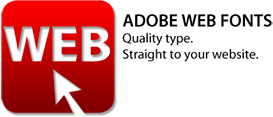 Previously, the only consistently certain way to display these font faces in portable fashion on websites was via static images. For standard textual content, website developers needed to stick to a small set of browser-safe fonts guar­anteed to be available on all platforms (both Windows and Mac systems) – like Arial, Times, and Verdana. But now you can display your website text in your choice of many fonts and have it look great while being usable, flexible, searchable, editable, and indexable. This really is going to change web design.