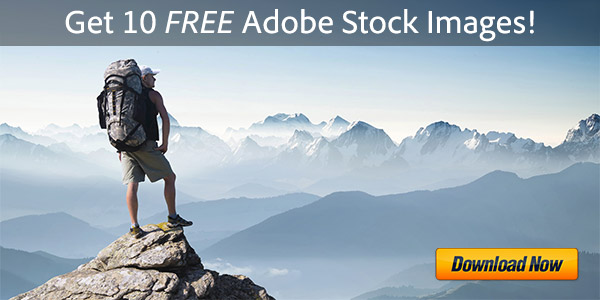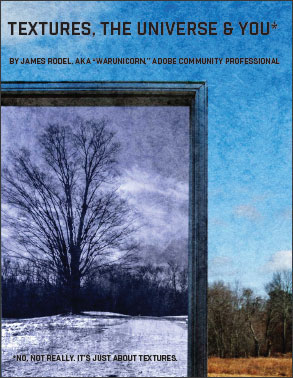 We've got another great resource for you – a freely-available collection of custom Photoshop textures to help set your work apart… This exclusive set of 29 different handcrafted textures has been released by War Unicorn Media at no cost and is 100% royalty-free. This collection comes complete with an 18-page guide (available online or as a download­able PDF), filled with tips and tricks on how to best use textures in your Photoshop workflow, as well as how to create your own!
Textures are super-easy to apply and use in Photoshop. Just load the texture into a new layer above your composition, and then set its Blending Mode and Opacity for how you want it to impact the photograph or image underneath. More details and ideas are given in the short tutorial video included below.
Here is James Rodel's introduction from the accompanying guide, which is packed with examples and entitled, "Textures, the Universe, and You":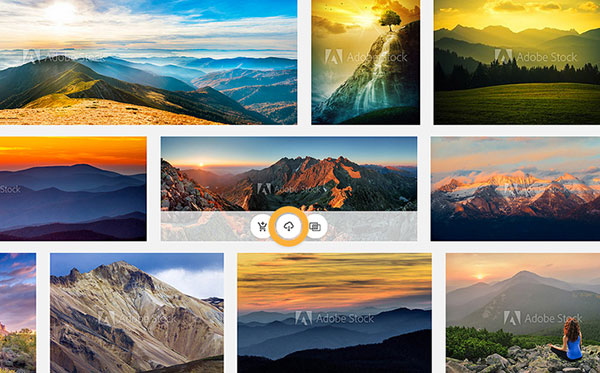 Adobe wants to give you US$50 worth of professional, high-resolution stock images right now. We're talking about premium-quality, curated photos, illustrations, vectors, graphics, and more from an enormous collection of over 150 million assets to choose from…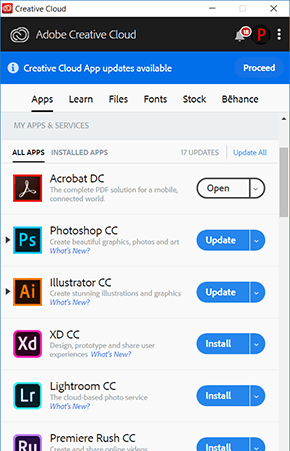 We're on the Adobe Help Forums every day and regularly see users posting queries like "Can't install Photoshop from the Creative Cloud" or "CC 2019 won't download," or "my product updates aren't working"… It could be for the free trials or for the full paid versions.
Often the issue is related to one or the other download managers (DLM) that Adobe uses to deliver its software install­ers. Over the years and for various tools, they have used the Akamai Down­load Manager, the Adobe Down­load Assistant (ADA), the Adobe Applica­tion Manager (AAM), and now the Creative Cloud's CC Desktop App.
Adobe employs these helper utilities because their downloads are usually large – multiple gigabytes – and download managers can help correct for unreliable Internet connections, and resume a download after it has been paused or unexpectedly broken.
But it turns out there can be interactions between the DLM and configurations of your computer, web browser, anti-virus software, Internet connection, or something else which causes it not to work. Read more…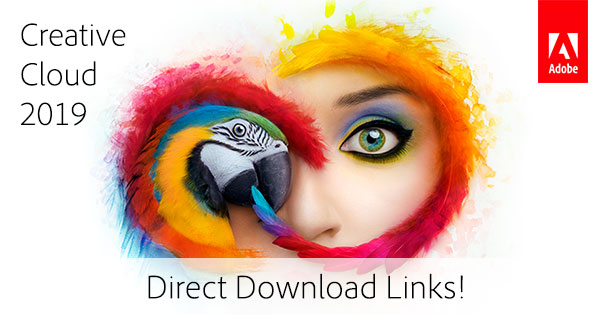 Last October, Adobe unveiled the new CC 2019 Release, which the company says is the biggest product launch since they first introduced Creative Cloud over six years ago. Pam Clark, Senior Director for Photoshop, exclaimed, "Today is by far the largest product announcement and launch experience of my career on the Photoshop team, and at Adobe. We have never delivered so much amazing new innovation to customers on the same day. I can't wait to see what you create!"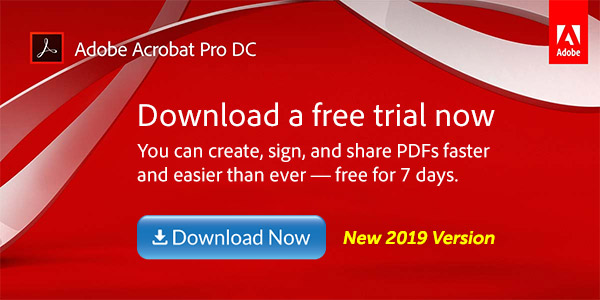 Adobe Acrobat DC 2019 is now shipping! If you hadn't heard by now, "DC" stands for Document Cloud, which is Adobe's set of integrated online services to help customers better manage critical documents. At the heart of Document Cloud is Acrobat DC – the industry standard for creating, sharing and editing PDFs – which was completely rearchitected for the initial DC 2015 milestone release several years ago. For more information, see: What Is the Document Cloud?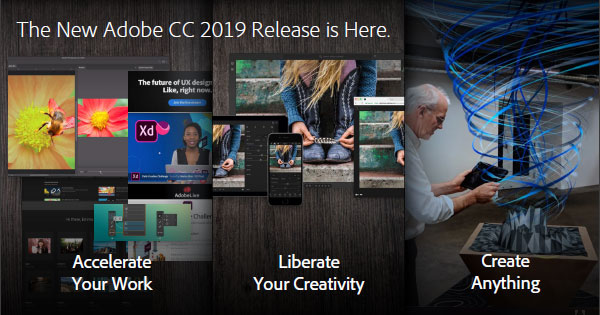 Today Adobe announced the immediate availability of the all-new CC 2019 release, the next generation of Creative Cloud with hundreds of new features and advancements across their product line surrounding three key themes: to accelerate your work, to liberate your creativity, and to help you create anything… CC 2019 is the next major release following the CC 2018, CC 2017, CC 2015, CC 2014, and CC 2013 versions, which in turn replaced CS6 from 2012.
The 18 upgraded CC desktop applications are Photoshop, Illustrator, InDesign, InCopy, Adobe XD, Dimension, Animate, Dreamweaver, Premiere Pro, After Effects, Audition, Character Animator, Media Encoder, Prelude, Bridge, Camera Raw, Lightroom CC and Lightroom Classic. In addition, there's a recently-improved version of Acrobat DC Pro, plus a brand new 1.0 product in Premiere Rush CC for all-in-one, cross-device video editing that makes creating and sharing online content easier than ever – as well as Read more…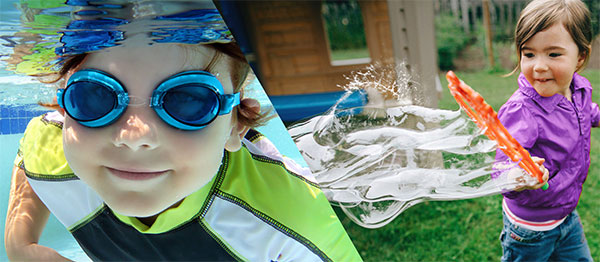 The new version 2019 of Adobe's "Elements" line is out – and since Elements now takes on the upcoming year of its release instead of a version number, this edition would be the equivalent of version 17 in the previous numbering system.
And continuing our tradition of publishing the direct download links for major Adobe products such as Creative Cloud, Lightroom 6/CC, and Acrobat DC, below you'll find the direct links from Adobe's servers for the free trials and full offline installers for the new releases of Photoshop Elements 2019 and Premiere Elements 2019, for both Windows and macOS.

Having originally launched almost seven years ago, by this time you've heard about Adobe's fast-growing Creative Cloud, you've dispelled the all-too-common myths surrounding it, and perhaps are considering subscribing to CC now that over 15 million of your colleagues already have…
You probably also know that Adobe stopped development of the older "CS" releases back in 2012, and that there have been thousands of new product features, enhancements, and perform­ance improvements added to CC since Creative Suite ended, as well as integral new services.
But did you know that no matter what you do, you can sign up right now for a zero-cost class of membership that never expires and provides free benefits for life? Anyone can have this free level currently in 83 countries worldwide, even if you still use the older tools instead, or even if you use no other Adobe products or services at all.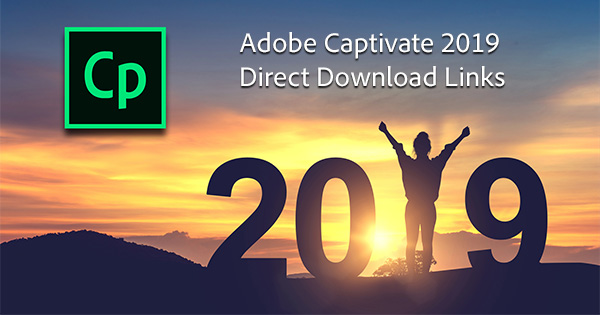 Adobe recently announced the latest version of its industry-leading eLearning authoring tool, Captivate 2019 (aka Captivate 11). This powerful eLearning offering continues to redefine design workflows to empower instructional designers, corporate trainers & educators who want to create exceptional digital learning experiences that meet learners at their point of need. The 2019 release of Adobe Captivate allows you to conquer new learning landscapes with a smart authoring tool that lets you create all kinds of fully-responsive eLearning content.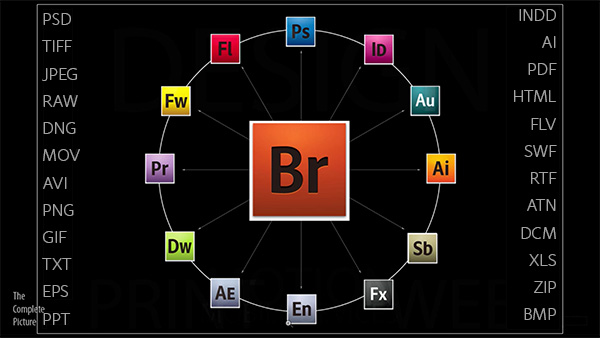 In response to our How to Join Adobe's Creative Cloud for Free post, we received this question from a reader:
Hi – is it really true that Adobe Bridge (the full version) is totally free to download and use forever, and I don't have to pay for it or have a subscription?
The answer is yes, it's absolutely true – although not that many people know about it because Adobe hasn't really publicized it widely…