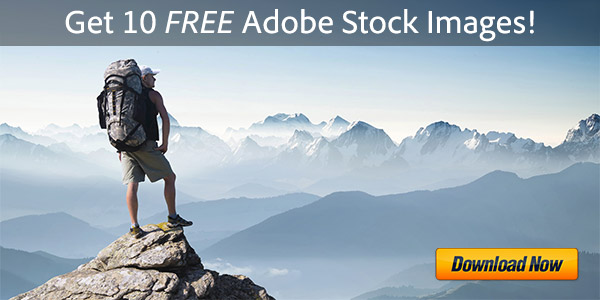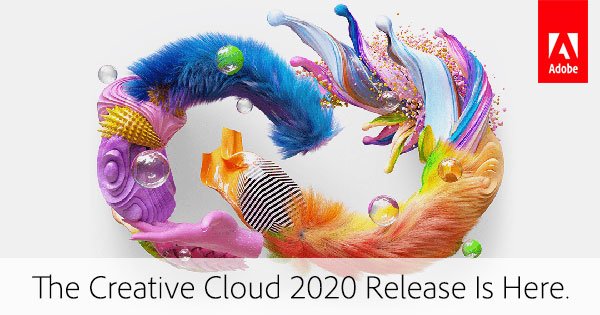 "Creativity for All" is the key theme of the all-new CC 2020 release, which was just announced by Adobe this week at their annual MAX conference. This next generation of Creative Cloud includes hundreds of new features and advancements across their product line, focusing on three core goals: faster, more powerful & more reliable tools, creating anywhere & anytime with anyone, and exploring new frontiers… CC 2020 is the next major release following the CC 2019, CC 2018, CC 2017, CC 2015, CC 2014, and CC 2013 versions, which in turn replaced CS6 from 2012.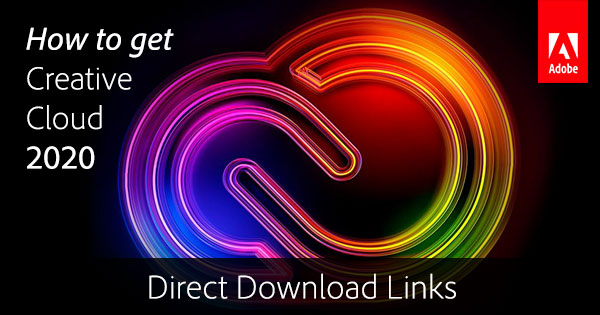 For decades now, Adobe has provided industry-standard standalone installers for their creative products, for many valid reasons… Recent examples include the company publicly posting the direct download links for the CC 2019 and CC 2018 releases. In our view, the need is strong and they should continue to do the same going forward.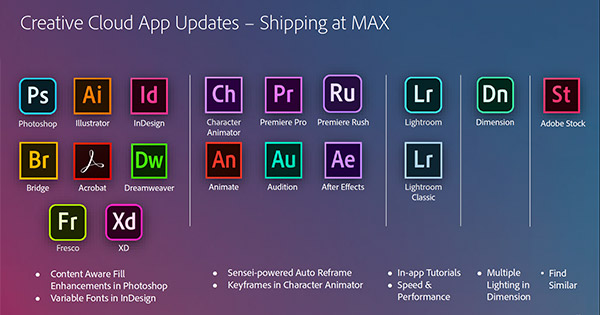 Last week at the annual MAX conference, Adobe launched the new 2020 release of Creative Cloud – and everyone wants to know what's new, what's different, and what's changed between CC 2020 and the previous CC 2019, CC 2018, CC 2017, CC 2015, CC 2014, CC 2013, or 2012's Creative Suite 6? Or more to the point, what are the key new features and advancements in the 2020 upgrade versus prior versions?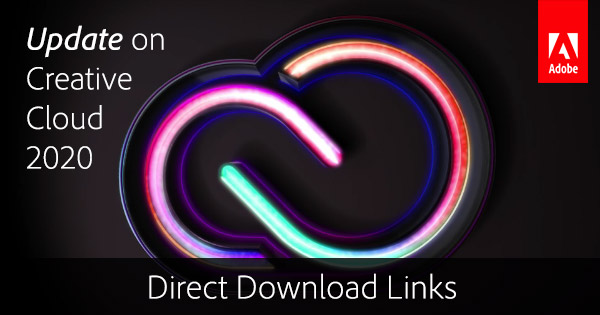 Every year, Adobe's creative product launches seem to get bigger – and this year is no exception… This morning, in front of a record 15,000 attendees at the annual MAX conference, Adobe unveiled the new CC 2020 Release, which feels like their biggest product launch since they first introduced Creative Cloud over seven years ago.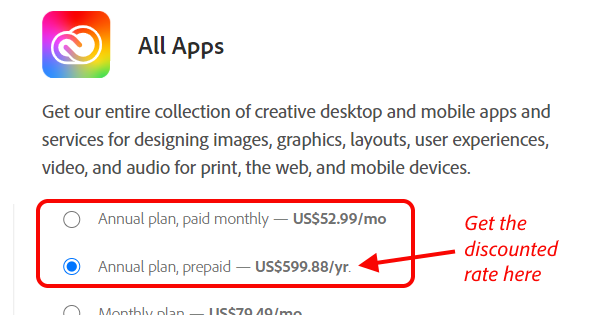 Here's an insider tip on how to save 5-6% on most Creative Cloud subscriptions… This includes the top "All Apps" membership, as well as almost all Single-App subscriptions – and it always works in most countries, with no coupon or promo code needed and no expiration date.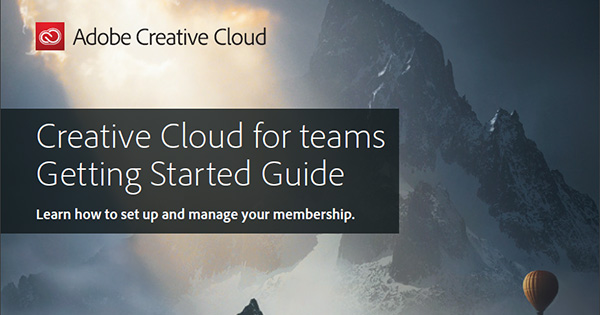 If you've already purchased or are considering buying Adobe's Creative Cloud for Teams, then the free downloadable PDF guide (plus videos) below will help you learn how to best use the group and licensing management tools that come with this plan.
Here's a very helpful resource out from James Wamser – a complete reference to all versions and features of Adobe Illustrator from CS6 to CC 2020… Similar to his InDesign and Photoshop handbooks, it's called the Adobe Illustrator New Features Guide: From CS6 to CC – and this 40-page ebook is available for free download now: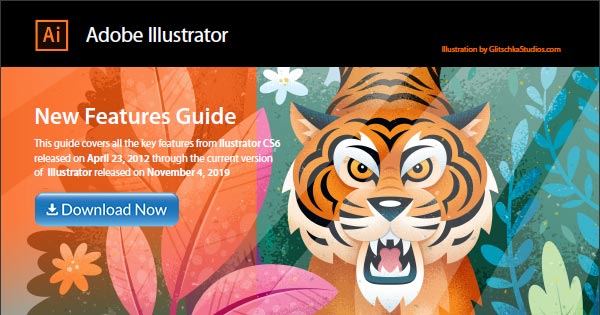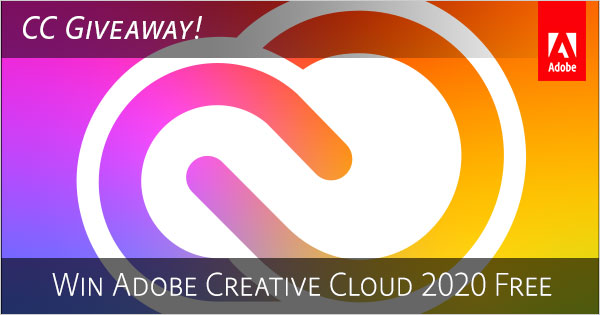 Last fall, Adobe shipped the new 2020 collection of tools and services – a milestone marking the eighth major release of the Creative Cloud product line which launched in 2012. This latest CC version contains thousands of new features and advancements compared to CS6 (across all creative applica­tions), and it is available only via Creative Cloud membership – a community which now surpasses 18 million paid subscribers.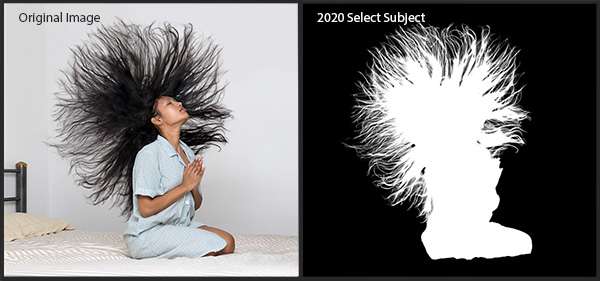 Knowing how to make a good selection is one of the most important things you can learn to do in Photoshop. With accurate selections and masks, you can completely control the placement and movement of all the elements of your image, or copy an object from one photo to another.
But making good selections and masks can also be one of the most time-consuming processes in Photoshop. And we take for granted what our eyes can easily see, yet a program usually cannot recognize without our involvement. But in 2018, Adobe introduced a new one-click feature in Photoshop (see original video below) that gives you a big head start in this regard: Select Subject.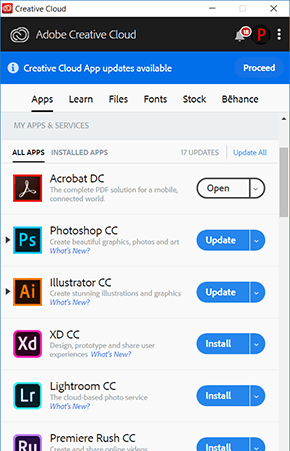 We're on the Adobe Help Forums every day and regularly see users posting queries like "Can't install Photoshop from the Creative Cloud" or "CC 2020 won't download," or "my product updates aren't working"… It could be for the free trials or for the full paid versions.
Often the issue is related to one or the other download managers (DLM) that Adobe uses to deliver its software install­ers. Over the years and for various tools, they have used the Akamai Down­load Manager, the Adobe Down­load Assistant (ADA), the Adobe Applica­tion Manager (AAM), and now the Creative Cloud's Desktop App.
Adobe employs these helper utilities because their downloads are usually large – multiple gigabytes – and download managers can help correct for unreliable Internet connections, and resume a download after it has been paused or unexpectedly broken.
But it turns out there can be interactions between the DLM and configurations of your computer, web browser, anti-virus software, Internet connection, Read more…