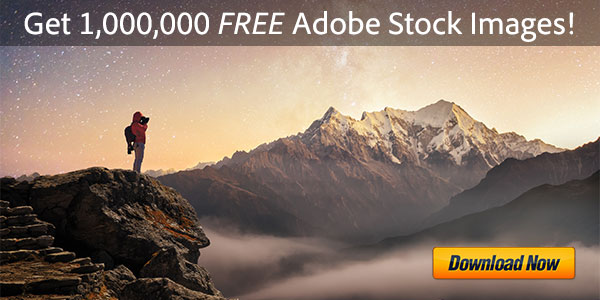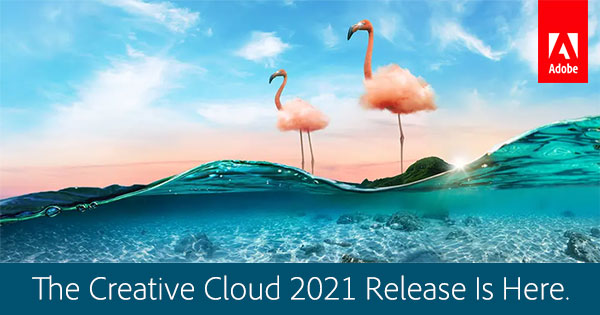 This strange, tumultuous year has changed the way we all live and work. To help creative people around the world overcome the unique challenges of 2020, Adobe is launching today the Creative Cloud 2021 release – with hundreds of improvements to help creatives level up their skills, work efficiently together, get more done, and succeed in new forms of creation. And fittingly, it's all happening online this week at the annual MAX conference, which is 100% free and 100% virtual for the very first time.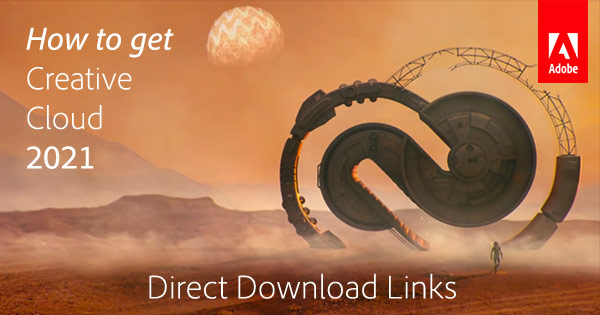 For decades now, Adobe has provided industry-standard standalone installers for their creative products, for many valid reasons… Recent examples include the company publicly posting the direct download links for the CC 2019 and CC 2018 releases. In our view, the need is strong and they should continue to do the same going forward.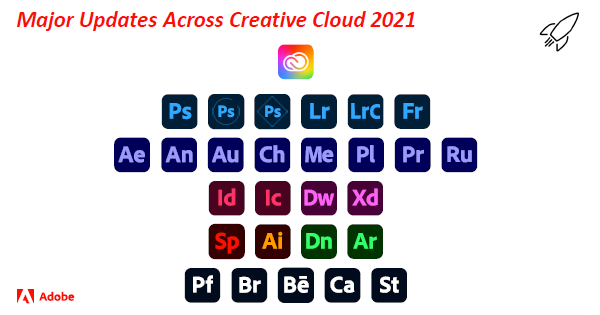 Recently at the annual MAX conference, Adobe launched the new 2021 release of Creative Cloud – and everyone wants to know what's new, what's different, and what's changed between CC 2021 and the previous releases. In other words, what are the key new features and advancements in the 2021 upgrade versus prior versions?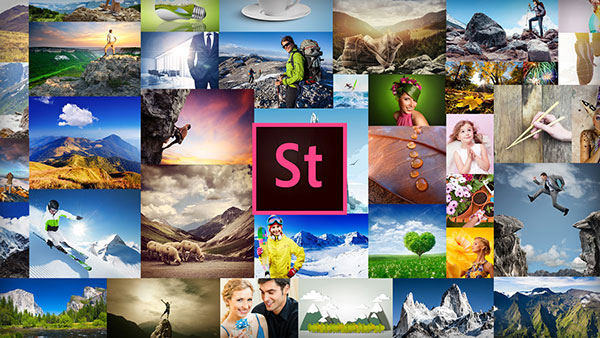 HUGE NEWS! – Adobe has just launched a brand new curated collection of over 75,000 completely free photos, vectors, illustrations, templates, and videos from talented Stock providers… This new Adobe Stock Free collection is available for everyone to download at all times – plus these high-quality assets meet the same standards as the paid collection, so all of them come with a royalty-free commercial license forever. Check out the free Stock here, and download away!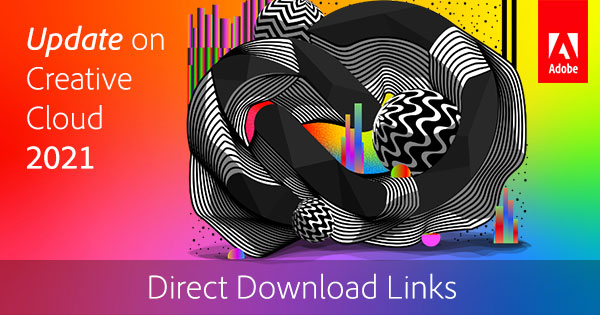 Every year, Adobe's creative product launches seem to get bigger – and this year is no exception… This morning, with over 500,000 people attending the first-ever all-virtual (and completely free!) MAX conference, Adobe rolled out the new CC 2021 Release, which has to be the largest product rollout since they first introduced Creative Cloud over eight years ago.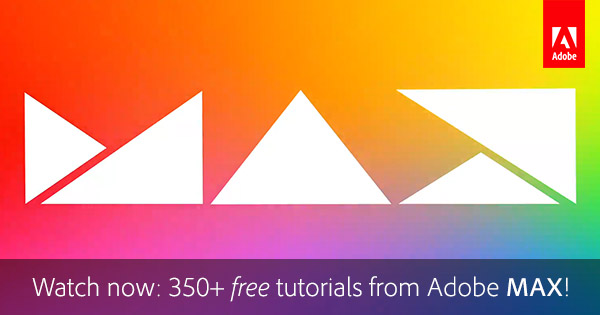 Well, MAX just wrapped up its first-ever all-virtual conference and Adobe broke all records with over half a million attendees tuning in from all over the world for three full days! But the best part is the majority of the sessions were captured on video and are being offered online – for free! In other words, pick your favorite Adobe tools and you can learn the latest tips, tricks, and techniques from the top instructors in the field from the comfort of your laptop, tablet, or phone.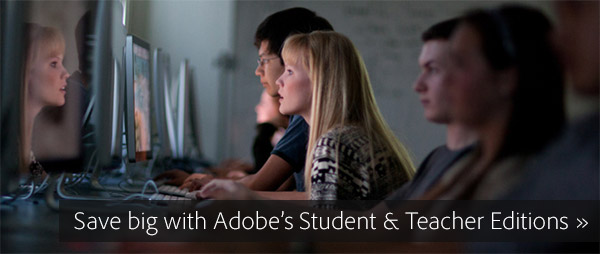 Let's face it, Adobe's traditional product prices seemed expensive over the years, espe­cially if you're on a student's budget. The last perpetual version available, Creative Suite 6 from 2012, historically had full prices ranging from $399 for Dream­weaver through $999 for Photoshop Extended and on up to $2,599 upfront for the Master Collection suite, which contained all CS6 applications. As cool and powerful as this software was, it's hard to afford when you're in school – even after the student/teacher discount.
Adobe stopped selling CS6 four years ago, as the version reached EOL and end of support – but fortunately the company still offers deep discounts for education customers on the latest Creative Cloud release. Several years ago, in fact, they increased the discount on Creative Cloud to up to 70% off the regular prices. And while there are a lot of misconcep­tions about CC, the main products like Photoshop, Illustrator, InDesign, Premiere, etc., still download and run on your desktop as normal.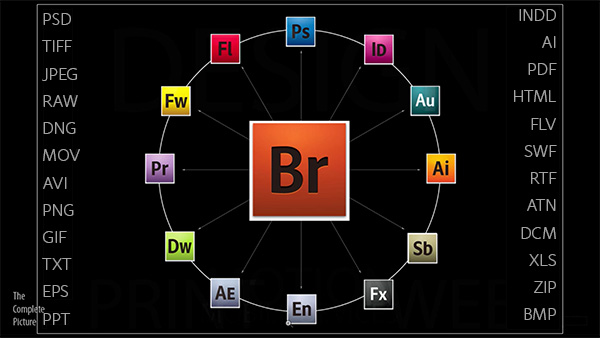 In response to our How to Join Adobe's Creative Cloud for Free post, we received this question from a reader:
Hi – is it really true that Adobe Bridge (the full version) is totally free to download and use forever, and I don't have to pay for it or have a subscription?
The answer is yes, it's absolutely true – although not that many people know about it because Adobe hasn't really publicized it widely…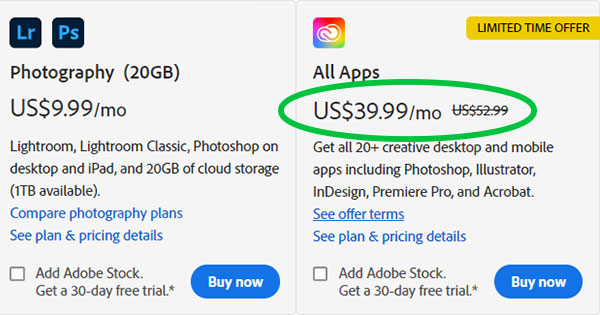 Something rare is going on this week, and we thought you should know about it. For one of the few times outside of the traditional Black Friday / Cyber Monday sale period, Adobe is offering a large discount on Creative Cloud to the general public…
For a limited time (until Friday, February 12th), first-time subscribers to the Creative Cloud 'All Apps' plan can score a 25% discount off the regular prices for your first year. This promotion comes close to the lowest prices ever offered on these popular products.

We've previously covered here how to transfer Adobe software products (like Creative Cloud, CS6, Photoshop, Lightroom, Elements, or Acrobat) between two computers, including from PC to Mac or vice versa. In this article we're going to focus on transferring the actual legal license from one person or company to another, like transferring the title to a car or home between two people.
Moving the software physically is mostly a technical task, but doesn't cover what happens if the recipient has problems, needs customer support or updates, wants to be registered with Adobe, and be recognized as the new rightful owner and user of the tools. To address those needs, you can follow the transfer process described below to "unregister" the program from the old owner and re-register for the new one.