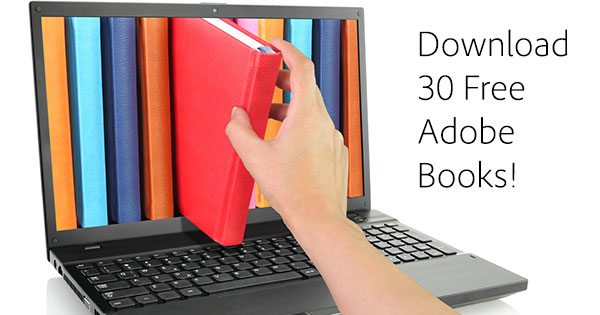 Next to our Adobe software direct download links, easily the most popular resource here at ProDesignTools is the set of free Adobe books that we've put together over the years…
So we're pleased to announce that, with the addition of the Photoshop and Lightroom Digital Photography Guide, this no-cost collection has now grown to more than 30 different titles that you can legally download and use royalty-free, forever. These eBooks comprise thousands of pages covering the CC and CS releases of all major Adobe products. So before you go and spend money for a book, you might want to check these out first!
To receive the latest and complete list of books, just enter your email address below and we'll send it to you instantly. You'll also join 170,000+ readers for our free monthly newsletter full of Adobe tips, tutorials, news and reviews, plus updates on new deals and exclusive coupon codes (current subscribers can just re-enter their address):
Subscribe Free + Download Dozens of Adobe eBooks
Special offer: Sign up for our popular newsletter now and we'll send you over 30 great books to learn all major Adobe tools at no cost!  We won't share or spam your address, and you can unsubscribe at any time.
These digital books cover Creative Cloud (CC), Creative Suite (CS6 & older), Photoshop, Illustrator, InDesign, Acrobat, Dreamweaver, XD, Animate, Premiere, After Effects, Lightroom, Elements, and more...

Just enter your current email and get all the books for free: *
* A standard, free Adobe login is required to download some of the books. See our Privacy Policy for more details on how we safeguard your address and never share or sell our subscriber list.
Bonus video training! We'll also send you unlimited free access to over 400 new Adobe classes and tutorials with the content links you'll receive instantly above.
Our newsletters don't waste your time – just a quick overview with pointers to the best articles, discounts, and scoop on new products plus other important Adobe resources.  We are proud to say we've saved our readers tens of thous­ands of dollars over the years!
Hope you enjoy the expanding collection of books, to help you further along your creative journey.
And Don't Miss this Offer…
Perhaps the best deal of all is the new Free Collection at Adobe Stock, where you can instantly download more than 1,000,000 photos, illustrations and videos to use in all your creative projects. These hundreds of thousands of world-class assets are all furnished at no cost to you, even as Adobe still makes sure the artists are getting paid for providing them: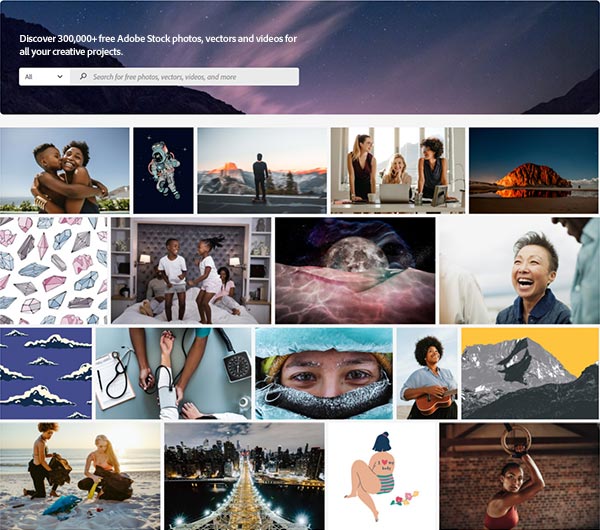 See Also

Do you have any questions about Adobe products? Just ask them below and we'll get you answers fast!
Keep up with the latest on Adobe software — follow us on Facebook or Twitter, or subscribe to our RSS feed… You can also enter your email and have new articles sent directly to your Inbox. We are reader-supported; when you buy through links on our site, we may earn an affiliate commission.