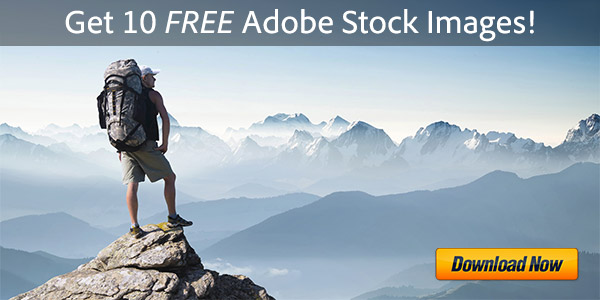 How to Get the New Adobe CC 2020 Direct Download Links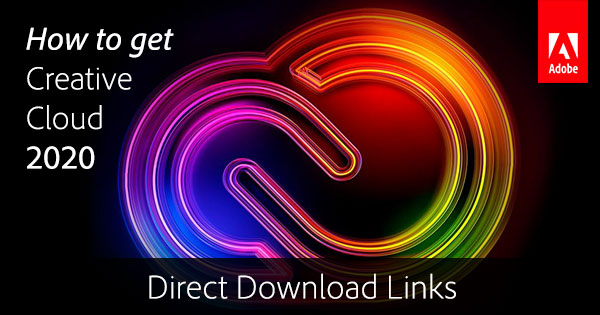 For decades now, Adobe has provided industry-standard standalone installers for their creative products, for many valid reasons… Recent examples include the company publicly posting the direct download links for the CC 2019 and CC 2018 releases. In our view, the need is strong and they should continue to do the same going forward.
Last month, in front of a record 15,000 attendees at the annual MAX conference, Adobe unveiled the Creative Cloud 2020 Release with hundreds of new features and advancements. The latest 2020 software is available immediately for worldwide download via the CC Desktop App… All upgrades to the CC apps are included at no additional cost – which means everyone gets either a free upgrade or a new free trial.
But some users want or need to access the new tools directly without using Adobe's download/app manager… This is essential when you want to keep and make permanent offline backups, copy them onto a USB drive for use anywhere, download on one system to install on another (or multiple computers) without re-downloading, have an slow Internet connection which is capped or throttled or hangs/freezes/stops when trying to use the Desktop app to download 20 GB of CC upgrades, etc. All of these use cases necessitate being able to get direct download links for offline installers.
New 2020 Direct Download Links Now Available
Standalone, complete installers for the CC Desktop app, for Adobe Camera Raw, and for Acrobat DC Pro/Standard are already publicly available – but to date, Adobe has not (yet?) posted the rest of the new Creative Cloud 2020 direct download links. However, good news: you can now actually get them yourself by contacting Customer Service…
Just reach out to Adobe's Customer Care team via live online chat, and they will immediately give you temporary links to download offline installers for all the 2020 apps that you need.
You simply need to ask. We suggest:
Hello, I need the direct download links (offline installers) for the new 2020 releases of __________. Could you please help me?
You can connect with an agent to get the downloads here. Look for "Contact Us" or "Your contact options…" at the bottom of the page, or the Chat icon at the lower right. If asked, choose the "Download & Install" category.

We have been told that all Adobe customer service reps across all locations have both the ability and authorization to distribute the new 2020 offline installers, which they can now access through their internal version repository. This is confirmed by the company on their official Help page here: "For access to direct downloads, contact Adobe Customer Care." We recommend requesting a supervisor if you run into any difficulty.
Further, we verified that Creative Cloud free trial users will also be able to get the 2020 direct download links. Our Adobe rep's response was: "Sure, please ask them to reach us and we will help them." In practice, however, it seems that free trial users are having a harder time getting the 2020 installers.
As with access to previous direct download links like CC 2019 and CC 2018, we've worked hard to help make this happen for you – so please let us know how it goes, or if you run into any issues!
Important: All available product languages (except for Hebrew and Arabic) are included in a single multilingual download for each CC 2020 desktop application.
As always, we will be following this story closely going forward, and keeping this page up to date with the latest news regarding new offline installers, as well as publishing further information on the status of CC 2020 direct download links.
Special: Legally download dozens of free Adobe books for a limited time!

Changing System Requirements
Also important to know that the system requirements have changed, both on Windows as well as on Mac, in order to take advantage of the latest operating system features and technologies… On Macs, the CC 2020 release now requires macOS 10.13 (High Sierra) or higher. If you're not yet running a compatible version of macOS, then you can get a free upgrade directly from Apple to High Sierra (10.13), to Mojave (10.14), or to Catalina (10.15). Be aware, however, that in Catalina – the latest release – Apple has dropped support for any older 32-bit programs that may be installed on your Mac.
On PCs, Windows 10 (version 1809 or higher) is a fully-supported platform for all Creative Cloud applications. Windows 7 SP1 will still work for some CC tools, but not key ones like the video and audio apps, and Windows 8.x is not supported at all. Furthermore, except for Acrobat DC, Creative Cloud no longer supports Windows 32-bit systems. Most CC 2019 apps already required a Windows 64-bit OS, and that requirement has now expanded to all CC 2020 apps. This means that 32-bit versions of Illustrator, InDesign, InCopy, Dreamweaver and Bridge are not offered in CC 2020, as they were in CC 2019.
Adobe explains that focusing their efforts on more modern OS versions allows them to concentrate on developing the features and functionality most requested by members, while ensuring peak performance that takes advantage of modern hardware. For more details, please consult the complete CC 2020 System Requirements.
If the new specifications don't work for you for some reason, then you can instead continue to use the direct download links for the older CC 2019 applications, or even CC 2018.
Related: Do you believe any of these? The 10 Most Common Myths About Creative Cloud
What's New in Adobe CC 2020? [Video]
See Also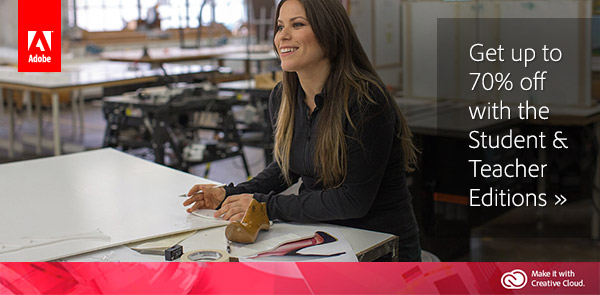 Did these links work for you? Hope they helped out; please let us know with a comment below… Do you have any questions about CC? Just ask below and we'll get you answers fast!
Keep up with the latest on Adobe software — follow us on Facebook or Twitter, or subscribe to our RSS feed… You can also enter your email and have new articles sent directly to your inbox.
Share This
GET FREE ADOBE BOOKS
Sign up for our popular newsletter and we'll send you 30 great ebooks to learn all major Adobe tools at no cost!