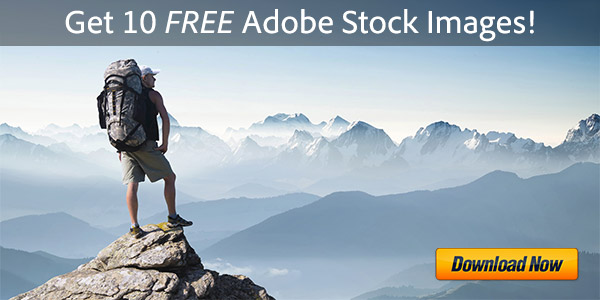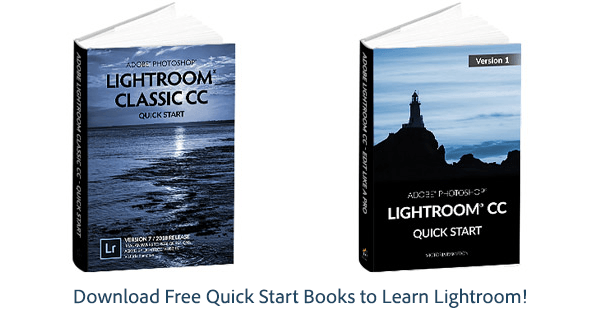 Adobe recently added a brand new product to the Lightroom ecosystem, surprisingly called "Lightroom CC." This cloud-based photo service is different from the longstanding version of Lightroom that we know and love, the desktop-focused application which was simultaneously renamed to be "Lightroom Classic CC."
The new version of Adobe Lightroom 6/CC was released for direct download recently, and we keep getting questions from readers like this one:
Are Lightroom 6 and Lightroom CC the same?
If not, then what are all the differences between Lightroom 6 vs. Lightroom CC?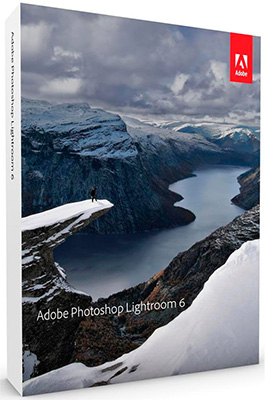 …so we thought it was time to write a new article about this topic.
Here's the answer, with the differences put simply:
Lightroom 6 is the core program running on your desktop – the new version that follows Lightroom 5, with significant features and improvements added since LR5. Adobe is offering two options to customers, and the Lightroom 6 route is a perpetual license – basically standalone static software. The updates that Lightroom 6 users receive going forward will be for bug fixes and new camera and lens profiles only, but not new feature upgrades that Lightroom CC customers will receive on an ongoing basis.
Lightroom CC 2015 takes Lightroom 6 and offers it via subscription together with access to integrated mobile apps (like Lightroom Mobile) and online services (like Lightroom Web with unlimited online photo storage). Lightroom CC also gives you ongoing new feature updates as soon as they are available – including the popular Dehaze and Boundary Warp functions, as well as the new Guided Upright feature and Local B&W Adjustment Sliders – none of which are in LR6.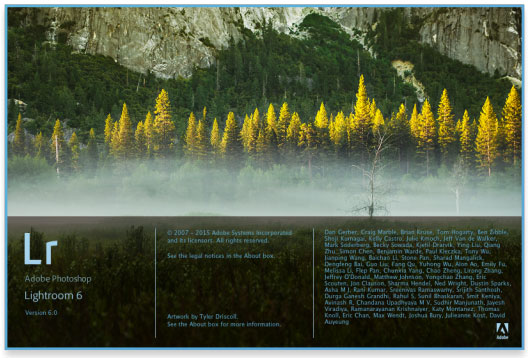 [UPDATE (March 2019) – These still work to download the Lightroom 6/CC 2015 installers. We also now have Adobe's all-new CC 2019 Direct Download Links!.]
Yes – the new release of Adobe Photoshop Lightroom 6 is just out and now shipping! There was no beta version/period this time, so we go straight to the final product. And as in the past, this release will work side-by-side with any previous revisions of Lightroom you may have. If you've got an earlier version installed on your system(s), Lightroom 6 will ask if you'd like to upgrade your catalog and copy everything over.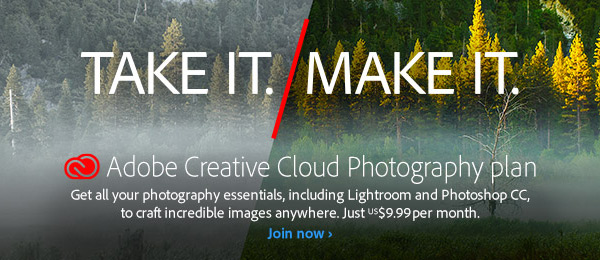 Previously available only as a special promotion (on Black Friday), and originally only offered to existing customers who were upgrading from older versions of Photoshop, Adobe has now made permanent a low-cost Photoshop/photography product bundle that anyone worldwide can take advantage of, with no prior purchase or software ownership necessary…
The new Creative Cloud Photography Plan comes with the latest and greatest full desktop releases of both Photoshop CC and Lightroom CC, plus other integrated tools and services. It includes all of the following components for only US$9.99/month with an annual membership (Adobe's best deal ever on PS):
With the continuing popularity of Adobe's Creative Cloud Photography Plan where anybody can get both Photoshop CC and Lightroom CC for just 10 bucks a month, we've had some readers asking us the best ways to learn these two top imaging tools…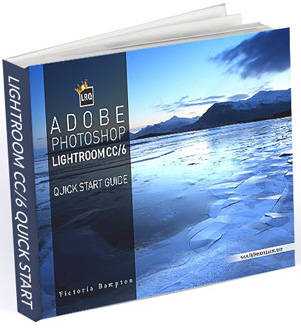 We always mention about the free video tutorials on Adobe TV, as well as the super­lative, compre­hensive courses offered on Lynda.com – but we can also recom­mend two new terrifi­cally helpful ebooks that you can work through step-by-step at your own pace. And fortu­nately, both books are completely free.
The first is the Adobe CC/CS6 Design Basics book that we've featured before on this site, which is 200+ pages taking you through the core essentials of Photoshop CC, Illustrator CC, and InDesign CC.
The second book is Victoria Bampton's excellent Lightroom Quick Start Guide, just out in a new 79-page edition which tells you every­thing you need to know to get going with Lightroom from the ground up.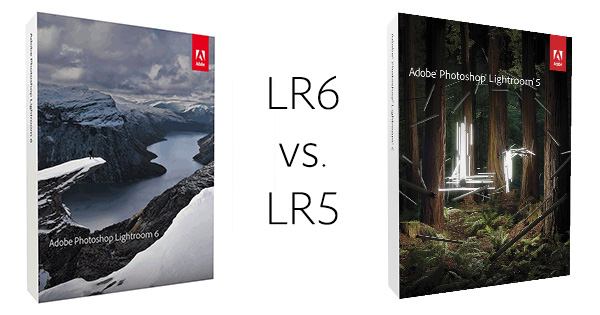 The long-awaited Adobe Lightroom 6/CC began shipping this week, and has got some folks pretty excited about the new features and capabilities… There's a long list of them given further below, but some of the highlights include much improved performance, facial recognition, photo merge for both HDR and panorama, advanced video slideshows, improved web galleries, new Pet Eye tool, touch-enabled PC support, plus GPU acceleration and native 64-bit architecture on Windows and Mac.
One big change is the naming difference and what you get with the two options (Lightroom 6 vs. Lightroom CC). You can still buy a standalone perpetual version as before (either full or upgrade from an older release) – the product is then called Lightroom 6 and it will still receive bug fixes and new camera/lens additions, but will not get ongoing new feature updates and does not have access to online LR features and apps such as Lightroom Mobile and Lightroom web.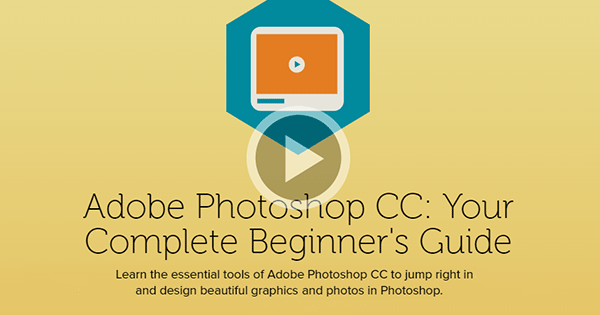 Here's a fantastic new resource that you should not miss – and even bookmark/share… It's a complete introductory-level class on how to best use Photoshop from the excellent training team at Adobe KnowHow – a course worth hundreds of dollars, but now completely FREE with no catch. It includes 5½ hours of high-quality instruction broken out into 16 chapters with 58 video tutorials (in HD or SD), covering everything you need to know to really get going with Adobe Photoshop – the world's leading graphics and photo editing application – at no cost!
With the demise of Apple Aperture, and since Adobe dropped the price of both Lightroom + Photoshop to US$9.99/month with the CC Photography Plan, Lightroom has effectively become a de facto standard for digital photography management software…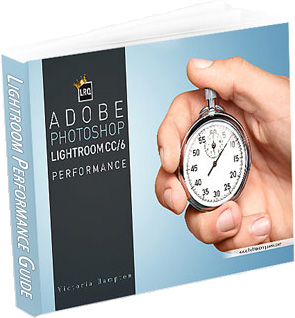 As Lightroom's usage and sophistication grows, and as image sizes and photo collections also continue to grow, there has been increasing need for a comprehensive guide to ensure the program is always running as fast as it can, and is optimized for best performance on your system.
Fortunately, widely-acclaimed author and 'Lightroom Queen' Victoria Bampton has just published such a guide – and better still, she is offering this helpful new book to the public for free!
The Adobe Lightroom Performance Guide is now out, and contains 11 chapters on every­thing you ever wanted to know about Lightroom and speed. It is available as a free downloadable book in PDF format. Here is an overview of the topics it covers:
We originally ran the story below in October after a new Dehaze/Defog capability was sneak-peeked at Adobe MAX… It was our favorite of the show! Now, we have some great news: Adobe worldwide evangelist Terry White just confirmed this will actually be a real feature coming soon in the new CC 2015 release of creative tools. Here's his video demo:
Dehaze will in fact be included in both Lightroom CC 2015 and Photoshop CC 2015 as part of Adobe Camera Raw. All complete Creative Cloud members as well as Photography Plan subscribers will automatically receive this update at no extra cost as soon as the new version is available. Note that Dehaze is not included in Lightroom 6.
And it's now confirmed! The official release date for CC 2015 is on June 16th.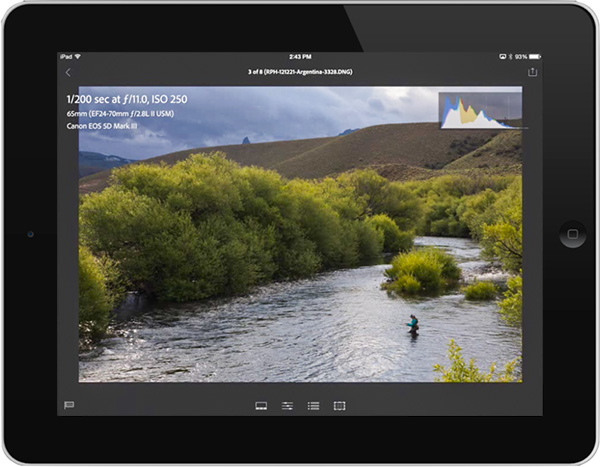 We wanted to reach out to you to let you know of some exciting news from Adobe – after years of rumors and hopes, today the company announced Lightroom Mobile, a companion app to Lightroom 5 on the desktop that frees you to work on your photos anywhere.