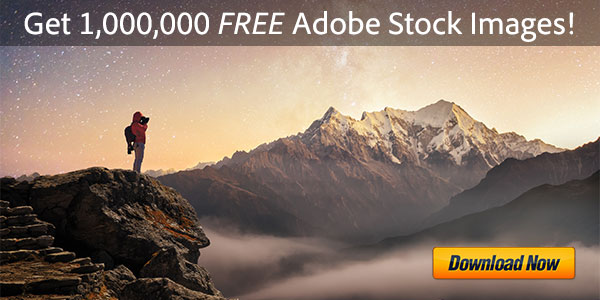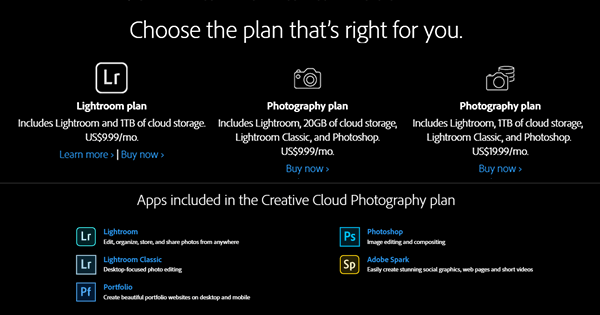 This morning, there was a widely-shared post on a photography blog with a headline stating that Adobe's $9.99/month Photography Plan (including Photoshop, Lightroom, and 20 GB of storage) was gone.
This has led a lot of folks to worry that it might no longer possible to buy or renew this popular bundle at a price lower than $19.99/month. Or, that they'd have to scramble to find a third-party reseller who might still be offering the lower price.
Fortunately, this is not the case. Adobe says they are currently running some tests, is all – so that not all product configurations may be shown on their website for all visitors: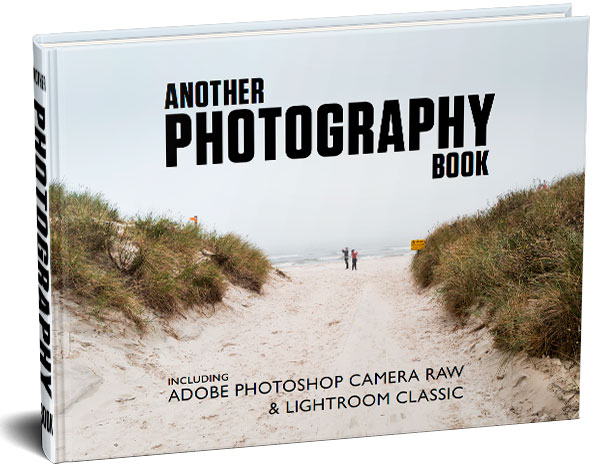 Over the years, we've put together a large collection of free Adobe books that we share with our readers here… This extensive set of helpful, no-cost books has now grown to over 30 different titles that you can legally download and use royalty-free, forever.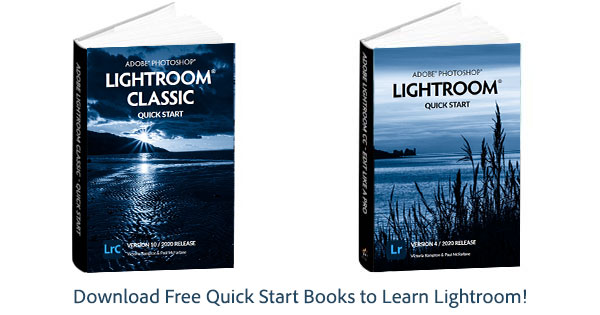 Several years ago, Adobe added a brand new product to the Lightroom ecosystem, surprisingly called "Lightroom." This cloud-based photo service was different from the longstanding version of Lightroom that we know and love, the desktop-focused application which was simultaneously renamed to be "Lightroom Classic."
The new version of Adobe Lightroom 6/CC was released for direct download recently, and we keep getting questions from readers like this one:
Are Lightroom 6 and Lightroom CC the same?
If not, then what are all the differences between Lightroom 6 vs. Lightroom CC?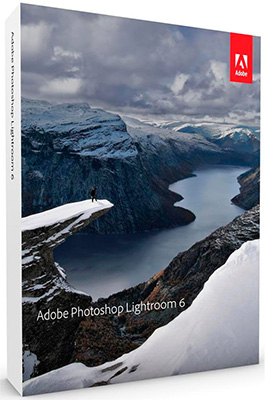 …so we thought it was time to write a new article about this topic.
Here's the answer, with the differences put simply:
Lightroom 6 is the core program running on your desktop – the new version that follows Lightroom 5, with significant features and improvements added since LR5. Adobe is offering two options to customers, and the Lightroom 6 route is a perpetual license – basically standalone static software. The updates that Lightroom 6 users receive going forward will be for bug fixes and new camera and lens profiles only, but not new feature upgrades that Lightroom CC customers will receive on an ongoing basis.
Lightroom CC 2015 takes Lightroom 6 and offers it via subscription together with access to integrated mobile apps (like Lightroom Mobile) and online services (like Lightroom Web with unlimited online photo storage). Lightroom CC also gives you ongoing new feature updates as soon as they are available – including the popular Dehaze and Boundary Warp functions, as well as the new Guided Upright feature and Local B&W Adjustment Sliders – none of which are in LR6.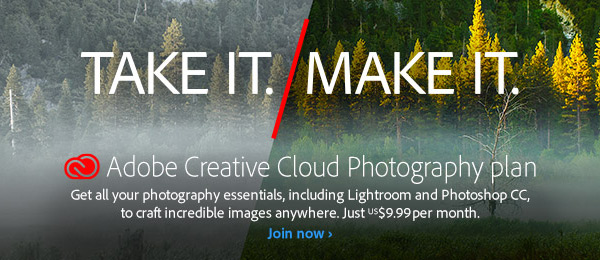 Previously available only as a special promotion (on Black Friday), and originally only offered to existing customers who were upgrading from older versions of Photoshop, Adobe has now made permanent a low-cost Photoshop/photography product bundle that anyone worldwide can take advantage of, with no prior purchase or software ownership necessary…
The new Creative Cloud Photography Plan comes with the latest and greatest full desktop releases of both Photoshop CC and Lightroom CC, plus other integrated tools and services. It includes all of the following components for only US$9.99/month with an annual membership (Adobe's best deal ever on PS):
With the continuing popularity of Adobe's Creative Cloud Photography Plan where anybody can get both Photoshop CC and Lightroom CC for just 10 bucks a month, we've had some readers asking us the best ways to learn these two top imaging tools…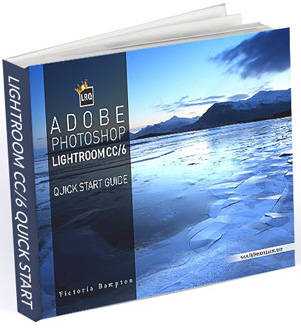 We always mention about the free video tutorials on Adobe TV, as well as the super­lative, compre­hensive courses offered on Lynda.com – but we can also recom­mend two new terrifi­cally helpful ebooks that you can work through step-by-step at your own pace. And fortu­nately, both books are completely free.
The first is the Adobe CC/CS6 Design Basics book that we've featured before on this site, which is 200+ pages taking you through the core essentials of Photoshop CC, Illustrator CC, and InDesign CC.
The second book is Victoria Bampton's excellent Lightroom Quick Start Guide, just out in a new 79-page edition which tells you every­thing you need to know to get going with Lightroom from the ground up.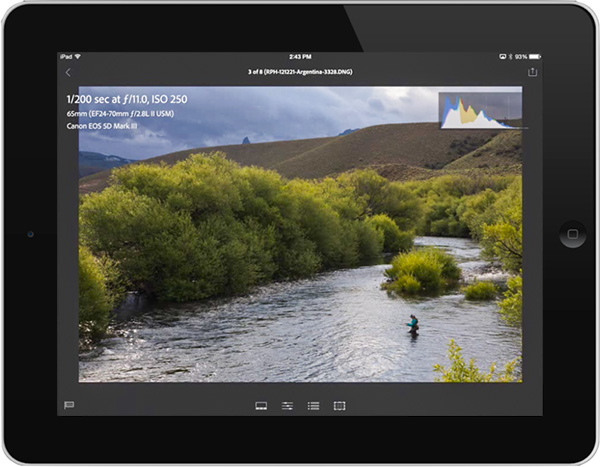 We wanted to reach out to you to let you know of some exciting news from Adobe – after years of rumors and hopes, today the company announced Lightroom Mobile, a companion app to Lightroom 5 on the desktop that frees you to work on your photos anywhere.
With one year wrapped up and a new one just beginning, it seemed a perfect time to put together a review of the best and most-shared posts published here since our site launched in 2009 (over 11 years ago now!), including some very popular free books.
These are the top posts that consistently have the highest readership on our site, month after month, covering all major Adobe software products… They're broken out by topic below in case you've missed any, or are new here – so bookmark, share, and enjoy!
Free Adobe Books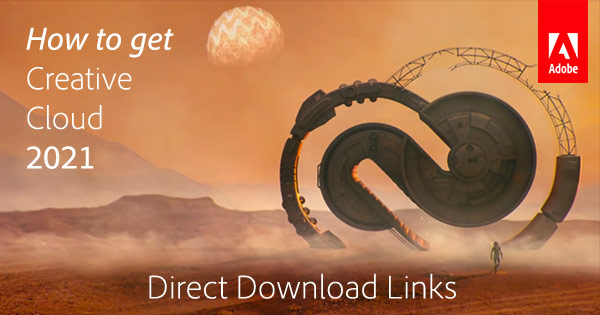 For decades now, Adobe has provided industry-standard standalone installers for their creative products, for many valid reasons… Recent examples include the company publicly posting the direct download links for the CC 2019 and CC 2018 releases. In our view, the need is strong and they should continue to do the same going forward.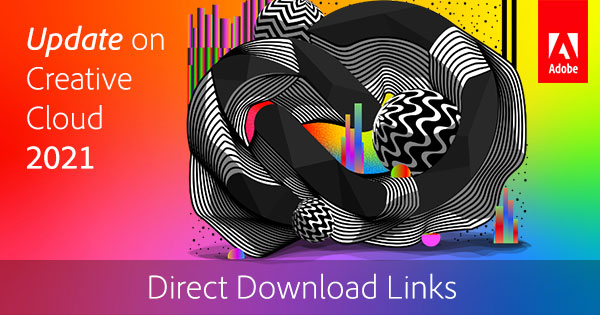 Every year, Adobe's creative product launches seem to get bigger – and this year is no exception… This morning, with over 500,000 people attending the first-ever all-virtual (and completely free!) MAX conference, Adobe rolled out the new CC 2021 Release, which has to be the largest product rollout since they first introduced Creative Cloud over eight years ago.