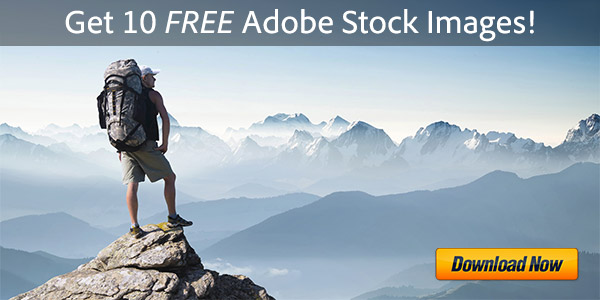 With one year wrapped up and a new one just beginning, it seemed a perfect time to put together a review of the best and most-shared posts published here since our site launched in 2009 (over 10 years ago now!), including some very popular free books.
These are the top posts that consistently have the highest readership on our site, month after month, covering all major Adobe software products… They're broken out by topic below in case you've missed any, or are new here – so bookmark, share, and enjoy!
Free Adobe Books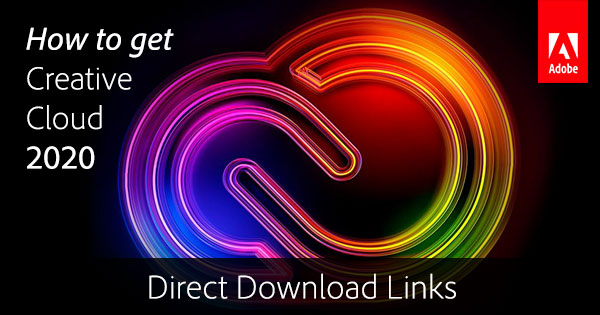 For decades now, Adobe has provided industry-standard standalone installers for their creative products, for many valid reasons… Recent examples include the company publicly posting the direct download links for the CC 2019 and CC 2018 releases. In our view, the need is strong and they should continue to do the same going forward.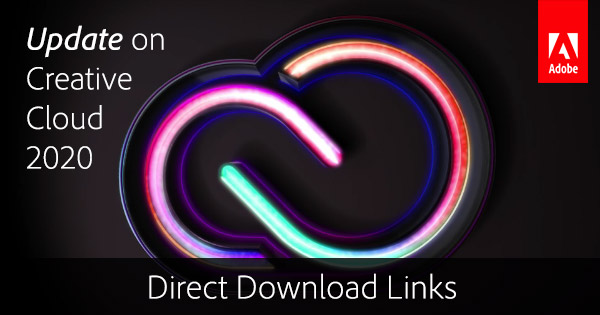 Every year, Adobe's creative product launches seem to get bigger – and this year is no exception… This morning, in front of a record 15,000 attendees at the annual MAX conference, Adobe unveiled the new CC 2020 Release, which feels like their biggest product launch since they first introduced Creative Cloud over seven years ago.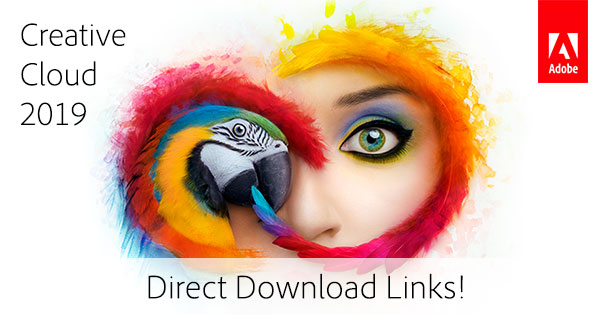 U

PDATE

(Nov. 2019) – These still work to download the original CC 2019 installers. You can also now get Adobe's new

CC 2020

Direct Download Links!
Last October, Adobe unveiled the new CC 2019 Release, which the company says is the biggest product launch since they first introduced Creative Cloud over six years ago. Pam Clark, Senior Director for Photoshop, exclaimed, "Today is by far the largest product announcement and launch experience of my career on the Photoshop team, and at Adobe. We have never delivered so much amazing new innovation to customers on the same day. I can't wait to see what you create!"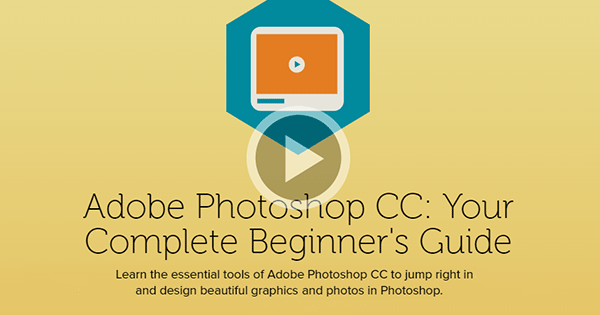 Here's a fantastic new resource that you should not miss – and even bookmark/share… It's a complete introductory-level class on how to best use Photoshop from the excellent training team at Adobe KnowHow – a course worth hundreds of dollars, but now completely FREE with no catch. It includes 5½ hours of high-quality instruction broken out into 16 chapters with 58 video tutorials (in HD or SD), covering everything you need to know to really get going with Adobe Photoshop – the world's leading graphics and photo editing application – at no cost!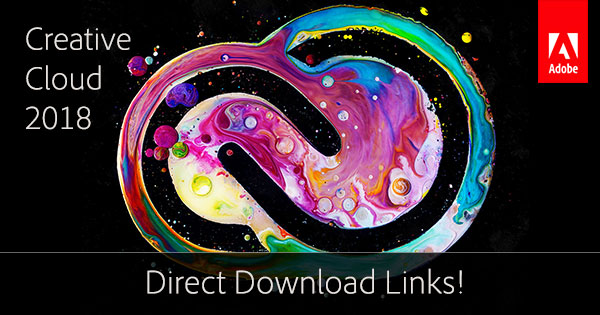 Last month, Adobe unveiled the all-new CC 2018 Release, which they say is the biggest product launch since Adobe first introduced Creative Cloud over five years ago. And from what we've seen, it looks to be true. There are major updates across the entire suite of tools and services, including entirely new CC desktop tools as well as significant new features and performance improvements to existing applications, and even some surprises.
With the demise of Apple Aperture, and since Adobe dropped the price of both Lightroom + Photoshop to US$9.99/month with the CC Photography Plan, Lightroom has effectively become a de facto standard for digital photography management software…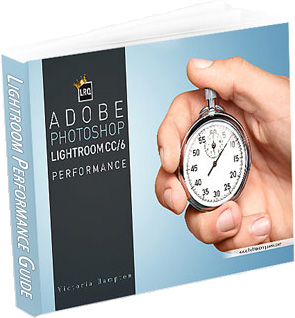 As Lightroom's usage and sophistication grows, and as image sizes and photo collections also continue to grow, there has been increasing need for a comprehensive guide to ensure the program is always running as fast as it can, and is optimized for best performance on your system.
Fortunately, widely-acclaimed author and 'Lightroom Queen' Victoria Bampton has just published such a guide – and better still, she is offering this helpful new book to the public for free!
The Adobe Lightroom Performance Guide is now out, and contains 11 chapters on every­thing you ever wanted to know about Lightroom and speed. It is available as a free downloadable book in PDF format. Here is an overview of the topics it covers: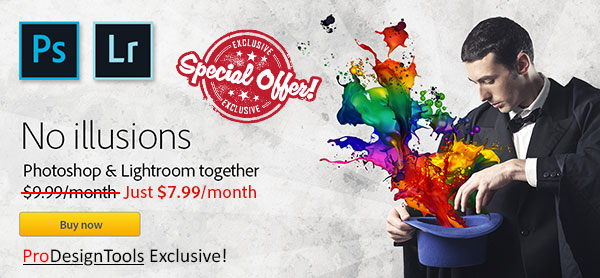 U

PDATE
– This special one-time promotional offer has ended. Please join through one of the current CC membership plans:
— See Latest Offers »
— Try for Free »
____________________
We've got a terrific new deal for you, one that is only available here to readers of ProDesignTools… For a limited time and while our allocation lasts, you can get an annual membership to the CC Photography plan – which includes the latest-and-greatest releases of both Photoshop CC and Lightroom CC – for 20% off the regular price worldwide. That works out to just US$7.99, £5.71, €7.99, or A$7.99 per month (plus applicable taxes or VAT) in several major currencies.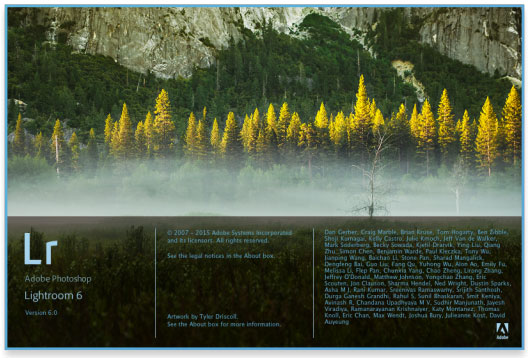 [UPDATE (Nov. 2019) – These still work to download the Lightroom 6/CC 2015 installers. You can also now get Adobe's new CC 2020 Direct Download Links!]
Yes – the new release of Adobe Photoshop Lightroom 6 is just out and now shipping! There was no beta version/period this time, so we go straight to the final product. And as in the past, this release will work side-by-side with any previous revisions of Lightroom you may have. If you've got an earlier version installed on your system(s), Lightroom 6 will ask if you'd like to upgrade your catalog and copy everything over.

Some exciting news for photographers: Adobe has just brought back a special offer that opens up the popular Photoshop Photography Program to any customer worldwide who would like to participate… This was Adobe's big "Black Friday Deal" that is now making a surprise return – meaning for the next few months, this new discounted plan is available to everybody!
The Photoshop Photography Program includes all of the following for only US$9.99/month with an annual membership (Adobe's best deal ever on PS):
Adobe says this is the regular ongoing price for anyone who signs up for the program by June 30, 2014. So if you join now, then if/when you renew in a year's time, the price will still be $9.99 per month. They do not have plans to change this price.