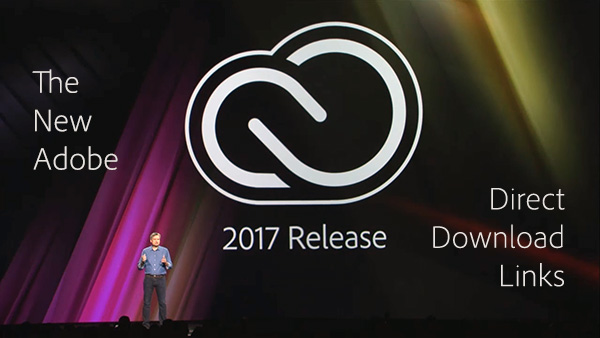 UPDATE – Most of these still work to download the original CC 2017 installers, though Adobe has recently taken down some links… You can also now get the CC 2019 Offline Installers or Adobe's new CC 2023 Direct Download Links!
The new Adobe CC 2017 release was announced last week, including 15 upgraded desktop applications with new features across the board plus other major advancements… And there's no wait: the Creative Cloud 2017 software is available immediately for worldwide download via the CC Desktop App… This means everyone gets either a free upgrade or a free trial – but some folks want or need to access the new tools directly without using Adobe's download/app manager.
Adobe has just published an initial set of direct download links for the CC 2017 release, and you'll find them in the table below. These links go to the authentic and secure files residing on Adobe's servers, are guaranteed genuine, safe, legal, and will not change. They give you instant access plus the ability to use your own download manager (DLM) if you have difficulty with what Adobe normally employs and want to get the tools or trials without it… They can also come in handy if you want offline CC 2017 installers to use, store, or back up with (i.e., copy to USB flash drive, burn to DVD media, install on other systems or unconnected machines, etc).
Special: Legally download dozens of free Adobe books for a limited time!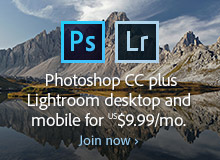 Most people download the installers or trials by signing up for the free level of Creative Cloud membership and then using the CC Desktop app to select and download any or all of these products, although with the direct links below, no member­ship is required to access the free trials.
Whether you're considering just a single-app subscrip­tion like Photoshop CC 2017 or getting the complete Creative Cloud, you can always use these free trials to install, run, and activate the new software on your system, without needing to reinstall. All of the CC 2017 tools will install and run together on the same computer(s) alongside any older Adobe versions such as CC 2015.5, CC 2015, CS6, CS5, CS4, and CS3. These CC trials are fully functional for 7 free days.
Free Stock! Download 1,000,000+ premium assets from the new Adobe Stock Free Collection
Importantly, all available product languages are included in a single multilingual download, and note that the software will install to the disk location and program language that are set in the Preferences of your CC Desktop app (with reasonable defaults)… So it is possible to install elsewhere on your computer besides C:, as well as with a different language – but you have to indicate that by using the Desktop app. If you need to install additional languages, just run the same installer again after choosing another language in the Preferences.
So without further ado, here are the CC 2017 links!
[UPDATE (Oct. 2022) – These links still work to download some original CC 2017 installers. If you're looking for direct links to the newest 2023 versions, then see this post.]
Creative Cloud 2017 – Adobe CC 2017 Download Links – ALL Languages


[ What do these different applications do? Check out the Creative Cloud Contents Guide. ]
These are links to brand new builds of the programs, not in-place updates – so they require nothing else to fully install on either Windows or Mac. Not yet present are offline installers for Dreamweaver, Animate, Experience Design (XD), or Character Animator, which Adobe says they are working to provide. We will continue to collaborate with the company in this effort, but also feel free to contact Adobe Customer Support to express your need for these (via online chat is fastest), and see what they can do for you.
If you need a direct download for something that's not listed there yet, then another option is to go with the most recent version from our comprehensive set of CC 2015 links plus all the update patches for CC 2015 (Windows / Mac)…
All of these downloads will install alongside any previous releases on your machine, so you do not have to uninstall prior versions of Creative Cloud (CC) or Creative Suite (CS) – although you can if you want to. Some users prefer to keep prior revision(s) around as they come up to speed with the new features, and there are customers who have multiple versions of CC (and older) installed on a single computer.
Finally, it's important to know that the system requirements for Mac have changed meaningfully… The CC 2017 release requires Mac OS X 10.10 (Yosemite) through 10.14 (Mojave). On macOS 10.15 (Catalina) and above, only the CC 2019 release (or higher) will install due to Apple dropping support for older apps with 32-bit components. If you're not yet running any of those Mac operating systems, you can use the older CC 2016 apps instead. For Windows, there are no big changes to the specs or requirements – Windows 7 and higher continue to work fine for CC 2017.
Important note: The version above – CC 2017 – is the last release of Creative Cloud to fully support macOS v. 10.10 "Yosemite."
See the CC System Requirements for complete platform information. And if you're unsure whether you need the 64-bit or 32-bit version on Windows, then see this Microsoft page for how to determine which type of system you have.
What's New in Adobe CC 2017? [Video]
See Also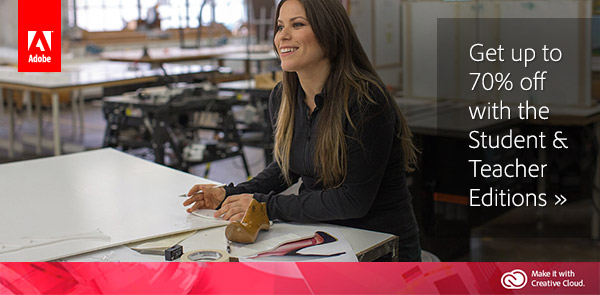 Did these links work for you? Hope they helped out; please let us know with a comment below… Do you have any questions about CC? Just ask below and we'll get you answers fast!
Keep up with the latest on Adobe software — follow us on Facebook or Twitter, or subscribe to our RSS feed… You can also enter your email and have new articles sent directly to your Inbox. We are reader-supported; when you buy through links on our site, we may earn an affiliate commission.