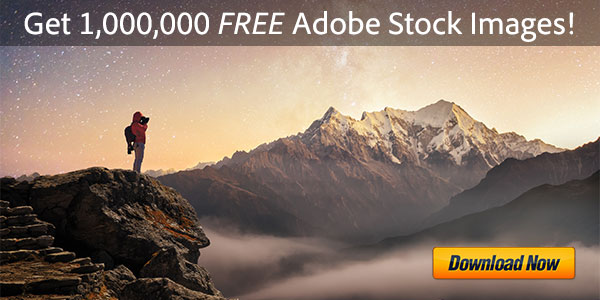 SAN JOSE, Calif.—December 3, 2020—Responding rapidly to current events, Adobe today announced the immediate availability of the new "Monolith Plugin" for Photoshop 2021, which easily adds a metallic pillar to any photo of your choice with just a single click.
Never has it been simpler to quickly bring mystery and intrigue – plus additional social media views – to all of your compositions. This feature can be applied to virtually any photographic content: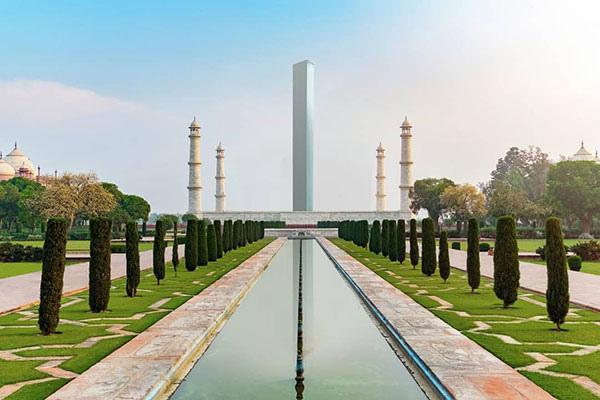 Having initially launched nine years ago, by now you've heard about Adobe's fast-growing Creative Cloud, you've dispelled the common myths about it, and perhaps are considering sub­scribing to CC now that over 22 million of your colleagues already have…
You may also know that since Adobe stopped development of the older "CS" releases back in 2012, there have been thousands of new product features, enhancements, and perform­ance improve­ments added to CC since Creative Suite ended, as well as integral new online services.
But did you know that no matter what you do, you can sign up right now for a zero-cost class of membership that never expires and provides free benefits for life? Anyone can have this free level currently in 83 countries worldwide, even if you still use the older tools instead, or even if you use no other Adobe products or services at all.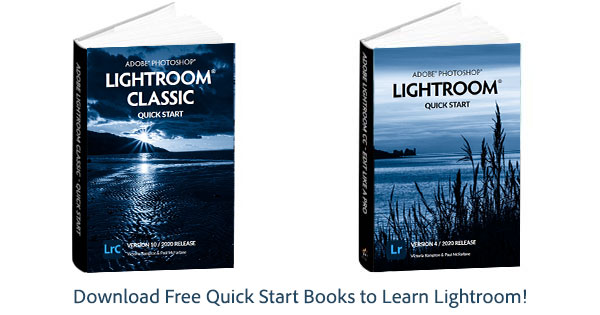 Several years ago, Adobe added a brand new product to the Lightroom ecosystem, surprisingly called "Lightroom." This cloud-based photo service was different from the longstanding version of Lightroom that we know and love, the desktop-focused application which was simultaneously renamed to be "Lightroom Classic."
Yes, it's that time of year again. Adobe is having a worldwide sale with money-saving deals lined up through Black Friday and Cyber Monday 2020 (and beyond), and we've got the complete guide below… There are some exceptional offers for major products in this "season of savings" – with discounts as much as 74% off the regular prices!
The company is running four major promotions for the all-new Creative Cloud 2021 collection of tools and services. The holiday deals will run continuously until Thurs­day, Dec­ember 3rd (extended!) at 11:59pm Pacific Time. So don't miss out, as these values only come once per year!
Here's the new and updated edition of a very handy resource from James Wamser – a complete reference to all versions of Adobe InDesign ever released… Similar to his Photoshop and Illustrator handbooks, it's called called the Adobe InDesign New Features Guide, 1.0 to CC (2021), and this 128-page ebook is available for free download now: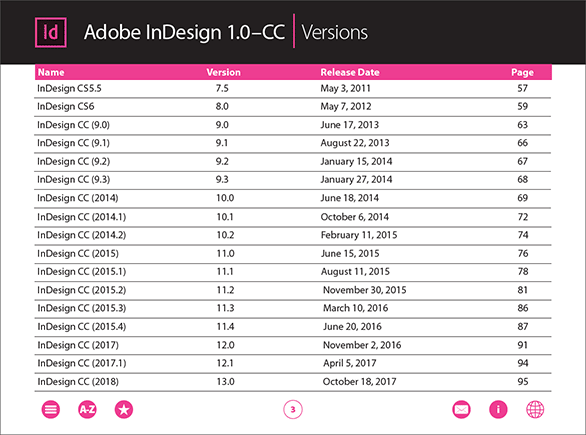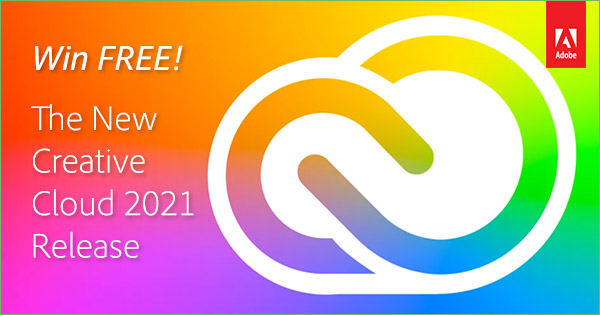 Last month, Adobe shipped the new 2021 collection of tools and services – a milestone marking the ninth major release of the Creative Cloud product line. This latest CC version contains hundreds of new features and advancements compared to the previous release (across all creative applica­tions), as well as the appearance of familiar apps on entirely new platforms. The new tools and services are available only via Creative Cloud membership – a community which now surpasses 22 million paid subscribers.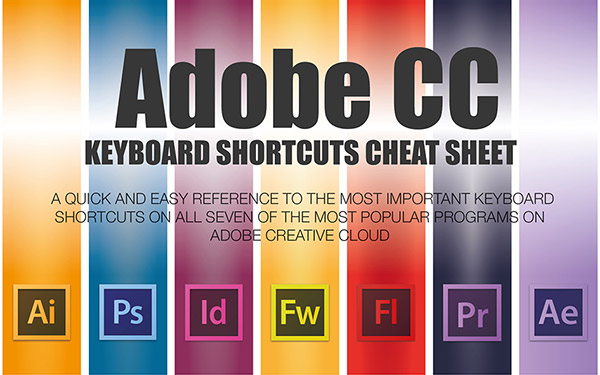 Here's a very handy resource from Jamie Spencer – the complete set of essential keyboard shortcut cheat sheets for every major Adobe CC application… These comprehensive sheets can save you loads of time every day by speeding up your work and allowing you to bypass the need for mouse clicks and movements, getting you to the function you need in the fastest possible way. They are extremely helpful assets to have in your arsenal – and can easily be consulted anytime as an instant reference, or printed out in high resolution and posted, or even used as desktop wall­paper. They are completely free and available for download here: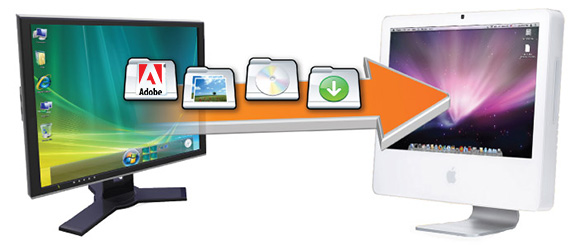 OK, so your old computer is running out of gas, you're upgrading or changing systems, adding a new machine, or switching from a PC to a Mac, or vice versa — and you want to move over your copy of CC/Creative Cloud or CS6 (or CS5 or CS4) Adobe software — what do you do, and how do you do it? Just follow our complete guide below, which also works for other Adobe desktop products such as Acrobat, Elements, Lightroom, Captivate, and more.
As we've covered previously here, you are generally allowed to install and activate most Adobe software on up to two computers, with the restriction that the software can not used on both systems at the same time. So right off the bat, you might be good to go with installing the software on a second computer, although you may wish to double-check the licensing agreement for your product to be sure.
This is one of the most common questions we get, and the answer may pleasantly surprise you… The place to look to find the answer is the Software License Agreement, also called the terms of use or EULA. This agreement governs the use of your Adobe product, and is translated into 28 languages within each document. It also covers some basics about product activation.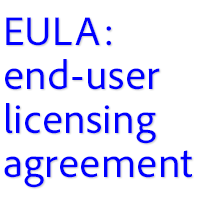 So, in general, how many systems can you install Adobe software on, including the Creative Cloud (CC) and CS6? The answer for individuals (as opposed to businesses) in most cases is two. The catch is that both computers must be used only by you and the two systems cannot be used at the same time. This policy was designed so that you could run Creative Cloud (or Creative Suite) at home on your desktop PC, as well as while traveling with your laptop or tablet PC. But the types of computers and their usage has blurred so much now that you can just pick any two systems you own and the product should install and properly activate on both…
For example, here is the key text from the Terms of Use for CC Software:
1.1 Use of Software: Subscription-Based License. Your subscription lets you activate the Software on up to two devices (or virtual machines) at a time, however, you may not use the Software on the two devices simultaneously.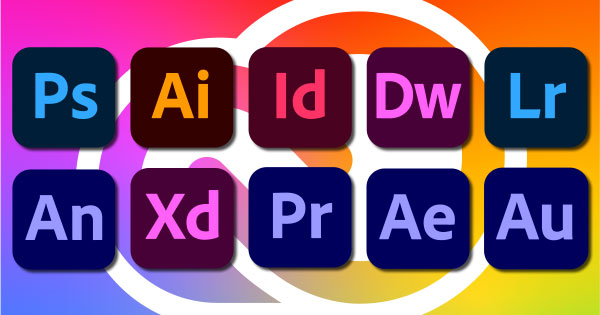 With the fast-growing adoption of Adobe's Creative Cloud and the recent release of the all-new CC 2020 versions of creative applications, some readers are telling us they're not certain if they need all the tools that are included in the complete Creative Cloud offering, or aren't ready or able to join for US$50 a month…