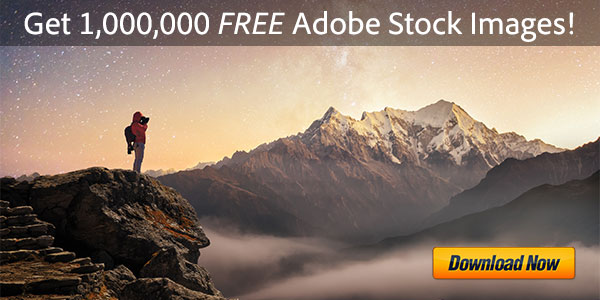 What are the differences between the types of Creative Cloud membership? This is a question we get a lot, so here's a handy comparison guide on the major differences between Creative Cloud for Teams vs. CC for Individuals. In another article, we already covered the all the differences between Creative Cloud Student & Teacher vs. regular editions.
Creative Cloud for Teams is Adobe's volume licensing solution for businesses, studios, design shops, agencies, companies, offices, schools, and other organizations. It includes everything that CC for Individuals does, but gives you substantially more features and capabilities for managing and working with different users. It's meant for groups (such as small to midsize businesses and departments) with multiple seats using the products at the same time. For large businesses, Adobe recommends Creative Cloud for Enterprise.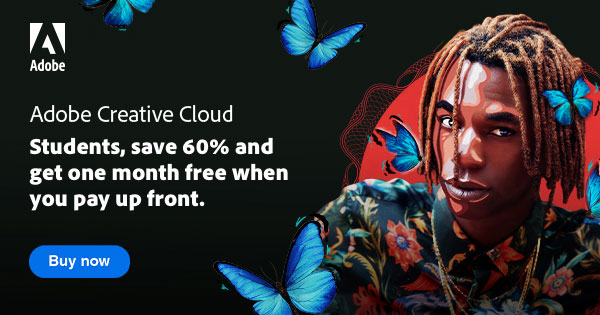 [UPDATE – See all of Adobe's current deals & discounts!]
Here we are at that time of year again – it's back to school, and the sales that often come with it… So for a limited time, Adobe is offering a special deal for students and teachers. In addition to the regular education discount of 60+% off of the standard price for an annual Creative Cloud membership, you can now also get one month free when you prepay for your first year.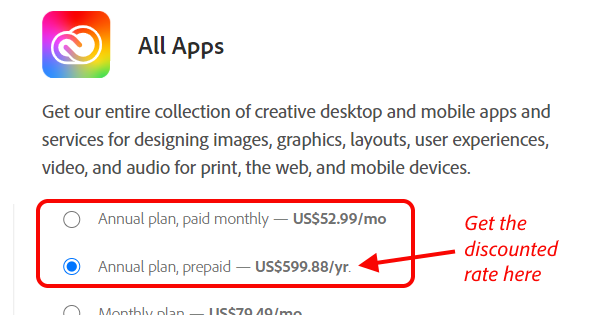 Here's an insider tip on how to save 5-6% on most Creative Cloud subscriptions… This includes the top "All Apps" membership, as well as almost all Single-App subscriptions – and it always works in most countries, with no coupon or promo code needed and no expiration date.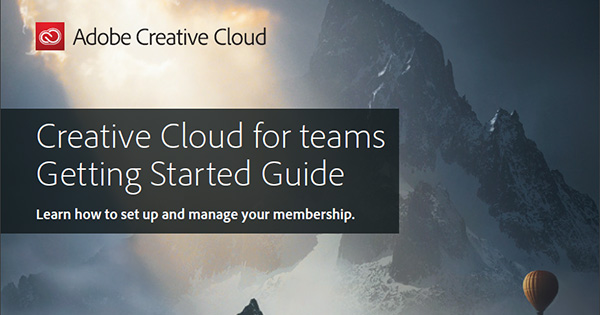 If you've already purchased or are considering buying Adobe's Creative Cloud for Teams, then the free downloadable PDF guide (plus videos) below will help you learn how to best use the group and licensing management tools that come with this plan.
Here's a very helpful resource out from James Wamser – a complete reference to all versions and features of Adobe Illustrator from CS6 to CC 2021… Similar to his InDesign and Photoshop handbooks, it's called the Adobe Illustrator New Features Guide: From CS6 to CC – and this 44-page ebook is available for free download now: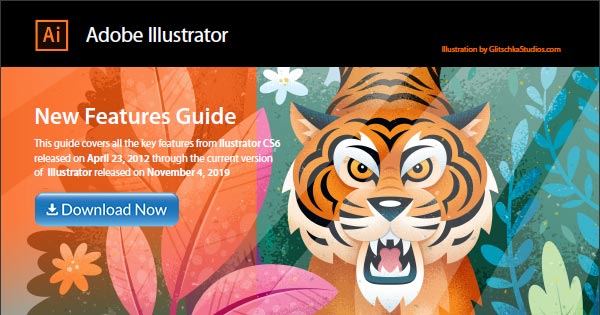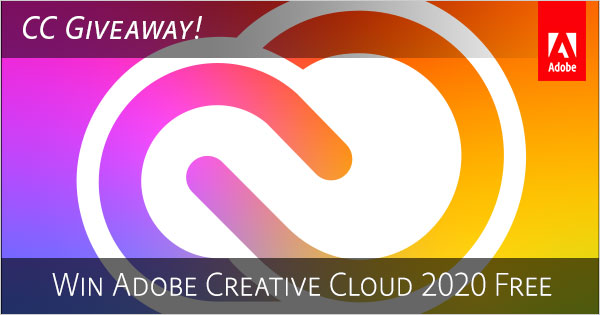 [UPDATE – Also see our all-new Creative Cloud 2021 Giveaway!]
Last fall, Adobe shipped the new 2020 collection of tools and services – a milestone marking the eighth major release of the Creative Cloud product line which launched in 2012. This latest CC version contains thousands of new features and advancements compared to CS6 (across all creative applica­tions), and it is available only via Creative Cloud membership – a community which now surpasses 22 million paid subscribers.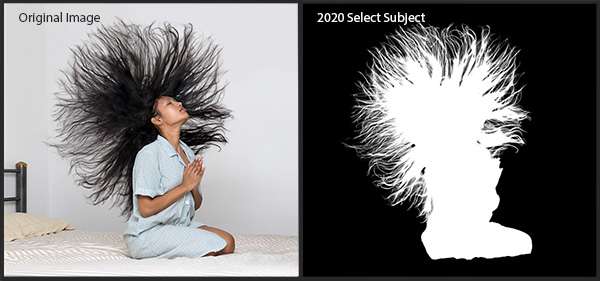 Knowing how to make a good selection is one of the most important things you can learn to do in Photoshop. With accurate selections and masks, you can completely control the placement and movement of all the elements of your image, or copy an object from one photo to another.
But making good selections and masks can also be one of the most time-consuming processes in Photoshop. And we take for granted what our eyes can easily see, yet a program usually cannot recognize without our involvement. But in 2018, Adobe introduced a new one-click feature in Photoshop (see original video below) that gives you a big head start in this regard: Select Subject.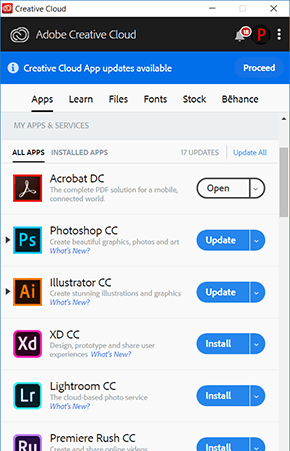 We're on the Adobe Help Forums every day and regularly see users posting queries like "Can't install Photoshop from the Creative Cloud" or "CC 2021 won't download," or "my product updates aren't working"… It could be for the free trials or for the full paid versions.
Often the issue is related to one or the other download managers (DLM) that Adobe uses to deliver its software install­ers. Over the years and for various tools, they have used the Akamai Down­load Manager, the Adobe Down­load Assistant (ADA), the Adobe Applica­tion Manager (AAM), and now the Creative Cloud's Desktop App.
Adobe employs these helper utilities because their downloads are usually large – multiple gigabytes – and download managers can help correct for unreliable Internet connections, and resume a download after it has been paused or unexpectedly broken.
But it turns out there can be interactions between the DLM and configurations of your computer, web browser, anti-virus software, Internet connection, Read more…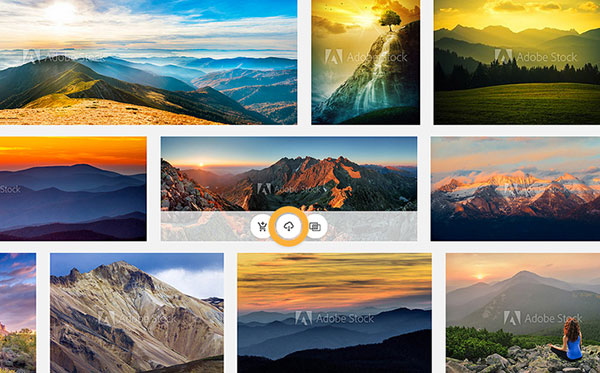 HUGE NEWS! – Adobe has just launched a brand new curated collection of over 75,000 completely free photos, vectors, illustrations, templates, and videos from talented Stock providers… This new Adobe Stock Free collection is available for everyone to download at all times – plus these high-quality assets meet the same standards as the paid collection, so all of them come with a royalty-free commercial license forever. Check out the free Stock here, and download away!
Over the years, we've put together a large collection of free Adobe books that we share with our readers here… This extensive set of helpful, no-cost books has now grown to over 30 different titles that you can legally download and use royalty-free, forever.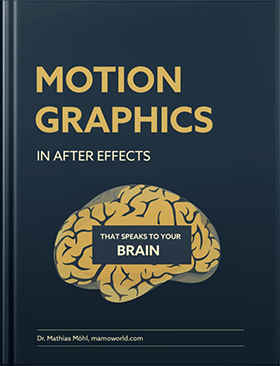 These digital books cover Creative Cloud, Creative Suite, Photoshop, Illustrator, InDesign, Acrobat, Dreamweaver, Animate, XD, Light­room and more – but until now, we haven't had a solid recent offering for Adobe After Effects.
Fortunately, this has now changed with the publication of the new "Motion Graphics in After Effects that Speaks to Your Brain" guidebook, which comes from Adobe Community Profes­sional and renowned AE guru, Dr. Mathias Möhl.
Dr. Möhl started writing this book before the coronavirus existed, and then generously decided to provide it 100% free for everyone for an unlimited time with no strings attached, as his contribution to supporting you in the midst of the crisis. His advice is to use your time wisely and learn new skills now, as they'll help you to run a successful business once the pandemic no longer dominates our lives. You can download the book for free here.