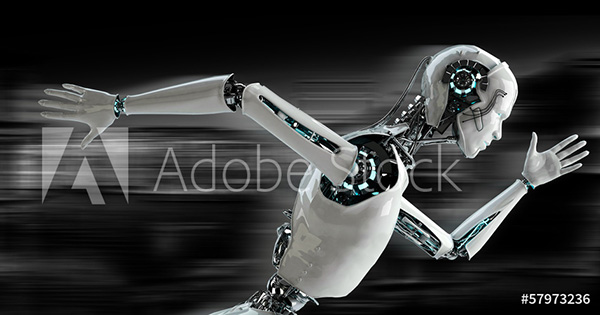 Ask any creative about the favorite part of their job, and it's unlikely someone will answer "the mundane tasks." Things like adapting a single element across hundreds (if not thousands) of assets, or going through the pains of re-working a previewed stock photo after attaining the license. And yet, those same tasks are all too often a habitual part of what creatives still do today – and some­thing Adobe has worked to streamline through the capabilities and tight integration of Adobe Stock and Creative Cloud Libraries.
The popular Adobe Stock service gives you high-quality, curated photos, images, illustrations, vectors, graphics, video clips, design templates, audio & music tracks, and more from a vast collection of over 360 million assets to choose from, integrated right into your Creative Cloud tools. And powerful collaboration features like CC Libraries allow you to access, share, and update assets every­where across your desktop and devices as well as those of your colleagues, automatically.
Using Adobe Stock and CC Libraries: Up to 10X Faster
Content velocity continues to increase, and creatives now produce more content than ever before. But if you could save 90% of your time working with stock assets because they are now built into your everyday tools, would it be worth it? You can stop interrupting your creativity and instead search for and license Adobe Stock assets directly inside your Creative Cloud apps… Use watermarked images to see how things look, and work with preview assets – and then later they'll be replaced with high-resolution versions the moment you license them, so you can keep your ideas flowing.
And with CC Libraries, you can create and share images, colors, logos, text and character styles, brushes, patterns, videos, and more across your favorite Creative Cloud apps. This indispensable collabo­ration feature makes it easy to follow and share assets, as shared libraries automatically update across all desktops and devices so that you and your team are always on the same page. Working with materials like style guides and branding elements is fast, seam­less, and consistent.
Free Stock! Download 1,000,000+ premium assets from the Adobe Stock Free Collection
What the Research Says on Adobe Stock
Check out this Pfeiffer benchmark report on Adobe Stock to see how 10X productivity gains can be achieved. The analysis finds that streamlining a team's frequent repeti­tive operations can end up saving hours over the course of just one week.
Traditionally, stock imagery has been typically accessed through a web browser, downloaded to a computer, and edited with watermarks prior to sharing for approval, licensing, and re-editing of the finished asset. But because Adobe Stock is integrated directly into Creative Cloud desktop apps such as Photoshop, Illustrator, InDesign and more, you have access to the ever-growing catalog of assets without ever having to leave your design environment, and all edits made to a watermarked image are preserved once the image is licensed. In other words, many steps are eliminated from the "traditional" process of working with and buying stock imagery.
Quoting the report, "Adobe Stock provides tight integration with Creative Cloud applications that resulted on average in 10x efficiency gains over working with common stock image services in the benchmarks conducted for this research. Productivity gains measured in these benchmarks are very significant."
This can save you serious time: "… licensing, replacing, and making multiple image adjustments takes 42 seconds in Adobe Stock, versus 7 minutes and 16 seconds with other stock providers." And with 60,000 new assets being added daily, it is easy to find visual content that is relevant to your projects.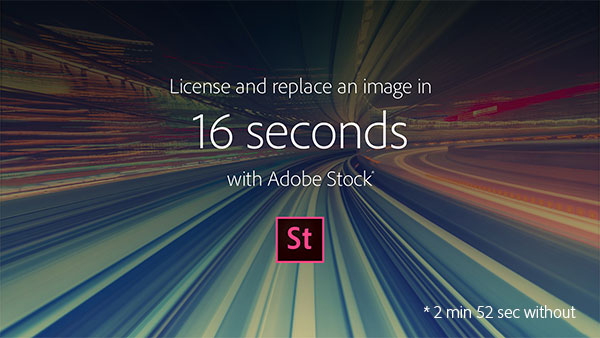 What the Research Says on Creative Cloud Libraries
More organizations are also using CC Libraries to manage their creative workflows and replace static style guides or production bibles. Everything is kept and shared in the Creative Cloud, while accessible from anywhere and updated in real-time everywhere – better collaboration, fewer mistakes and less time spent on mundane tasks, more time to do the work. When teams fully embrace it, CC Libraries "just work," and before long people don't even notice they're there.
Quoting the Libraries research report, "Real-world productivity gains for sharing settings and assets through CC Libraries can be substantial. Applying shared color themes took seconds with CC Libraries, compared to over two minutes in a conventional workflow."
What's more, "Cumulative productivity gains in a workgroup situation can add up significantly: our workgroup benchmark took just over 3 minutes with CC Libraries, compared to almost twenty minutes otherwise. Beyond productivity gains, CC Libraries lays the groundwork for an increasingly efficient and sophisticated organization of creative workflows."
This solution is much better and easier than using Dropbox, because CC Libraries give you the advantages of intelligent in-tool support with instant collaboration via live updates across all projects globally using the shared (linked) assets. That's something that generic online storage facilities can't touch.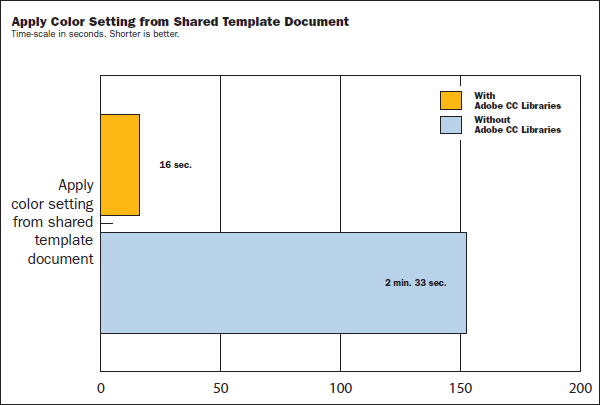 As one customer wrote, "I use the libraries as they are much faster than having to grab assets from a folder every time I need them. I do automotive ads at my day job and sometimes someone wants to change a car color much quicker with libraries than with individual assets."
Special: Legally download dozens of free Adobe books for a limited time!
Try It Yourself
Great news: Adobe has launched a new curated collection of over 1,000,000 completely free photos, vectors, illustrations, templates, and videos from talented creators… This Adobe Stock Free collection is available for everyone to download – plus these high-quality assets meet the same standards as the paid collection, so all of them come with a royalty-free commercial license forever.
And for 10 additional paid assets of your choice at no charge, you can also tack on a free one-month trial to download any 10 premium assets here. As with the Free Collection, all standard-licensed assets are yours to keep and use always, without royalties, and with no geographical restrictions or expiration dates.
To try out the Creative Cloud apps (with CC Libraries built in), just download the free trials and get started today to see how they can help your productivity:
Get the Free White Papers
— Creative Best Practices: Experience 10x Productivity with Adobe Stock (8 pages)
— From Cliché to Mission Critical: How Stock Photography Is Evolving in Beauty, Breadth, and Efficiency (15 pages)
— Adobe Stock for Enterprise: Professional Asset Licensing for All Your Business Needs (12 pages)
— Adobe Stock for Video Production: How Integration Boosts Productivity (4 pages)
— Finding the Perfect Image: Three Ways the Right Stock Service Can Accelerate Creativity (6 pages)
— Adobe Stock Implementation Guide: A Practical Guide for Rolling out Adobe Stock in Your Company (20 pages)
— Achieving Deliciousness: Adapting to an Increasingly Content-Hungry World (20 pages)
— Creative Cloud Libraries Implementation Guide: Unlock the Benefit of CC Libraries for Your Workflow (55 pages)
— Creative Best Practices: Collaboration with Brand and Style Guides (9 pages)
— IT Best Practices: Empower Your Users with the Right Apps and Services to Do Their Best Work (12 pages)
Save Time with the Adobe Stock Free Collection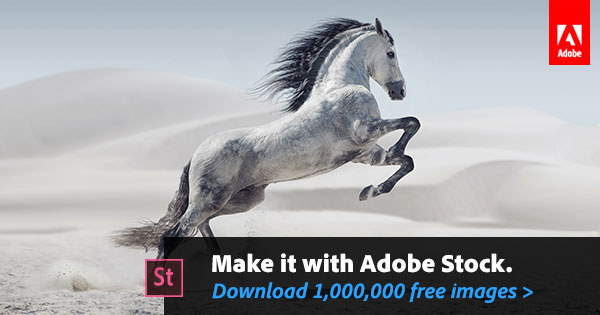 See Also

Do you have any questions about Adobe Stock or Creative Cloud Libraries? Just ask them below and we'll get you answers fast!
Keep up with the latest on Adobe software — follow us on Facebook or Twitter, or subscribe to our RSS feed… You can also enter your email and have new articles sent directly to your Inbox. We are reader-supported; when you buy through links on our site, we may earn an affiliate commission.