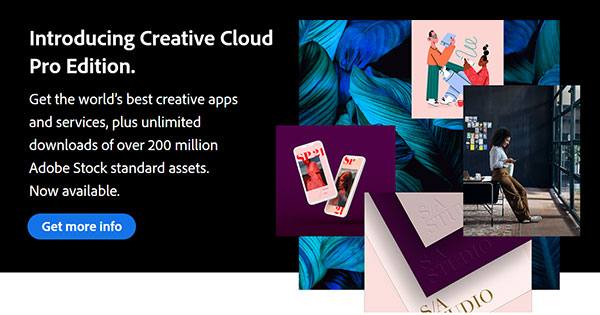 The events of the past year have changed creative businesses forever. Accord­ing to the recent State of Creativity survey, 59% of creatives are working remotely and 77% are being asked to develop content more quickly. 84% of those surveyed rely on stock content providers to do their jobs, but 80% of them are seeking more efficient workflows. Meanwhile, two-thirds of respondents are concerned about the use of unlicensed imagery, and nearly 9 in 10 say access to unlimited images would save time and improve productivity.
So now more than ever, creatives need a powerful platform that streamlines content creation, integrates with their most used apps and services, and enables remote teams to work together more effectively. Today, Adobe launched a brand new plan – the Creative Cloud Pro Edition – to help alleviate the challenges of collaboration and content creation. Here's our review.
What's In Creative Cloud Pro?
So what is the Creative Cloud Pro Edition? In a nutshell, it's now the best plan available – giving subscribers access to all Creative Cloud for Teams apps and services, plus unlimited downloads of over 200 million high quality, royalty-free standard assets from Adobe Stock.
With Creative Cloud Pro Edition (CC Pro), customers have access to:
All apps and services included in Creative Cloud for Teams (previously the top-of-line plan).
Unlimited downloads of images, illustrations, vectors, photos, graphics, templates, 3D models, audio/music, and more from the Adobe Stock core collection.
Integrated workflows with Creative Cloud, Microsoft PowerPoint and Google Slides, making it easy to search and license all the assets inside various apps.
Advanced search powered by Adobe Sensei AI to help find the right asset based on image similarity, aesthetics, color, copy space, and more.
One price, with no Stock watermarks, no quotas, no limits, no friction. Use full-res images, even for comps and layouts.
Enhanced licensing for unlimited copies or views of all Adobe Stock assets.
…plus Cloud services and exclusive administrative features:
1 TB of cloud storage, Adobe Portfolio, Adobe Fonts, Creative Cloud Express (formerly Adobe Spark) Premium, and access to the latest features and updates as soon as they're released.
Admin Console for managing licenses; Advanced 24/7 tech support; Team Projects for collaborative video editing; Unlimited job posts on Adobe Talent.
With creatives under constant pressure to produce more assets, more quickly and for more channels, CC Pro aims to help creatives save time and elevate their work in this ever-changing environment. This new offering is part of Adobe's larger strategy to unleash creativity for all and give creatives and businesses the power of flexibility and collaboration when creating content.
Creative Cloud Pro Edition Pricing and Availability
The Creative Cloud All Apps Pro Edition plan offers introductory pricing of US$79.99/month per user for the first year and $89.99/month per each user from year two and beyond. The Single App version is US$33.99/month per user for the first year and $39.99/month per user from year two and beyond. Prices are based on annual plans.
Incredibly, the Pro introductory pricing is the same as the current cost of the Creative Cloud for Teams plans, but it's an even better package. This means that Creative Cloud for Teams existing customers can upgrade their plans to Pro Editions at the same price as their current subscriptions and now get unlimited downloads of Adobe Stock standard assets free for up to one year. (Note: Sounds like a no-brainer!)
Creative Cloud Pro Edition is immediately available worldwide for teams, groups, and businesses with five or more users:
What About for Individuals?
There is no equivalent offering unlimited Stock in the Creative Cloud for Individuals plans. However, the company did just recently launch the Adobe Stock Free Collection, a curated set of over 1,000,000 completely free photos, vectors, illustrations, templates, and videos from talented Stock providers… All assets in the new Free Collection are available for everyone to download at all times, even non-customers. Plus these high-quality assets meet the same standards as the paid collection. Check out the free Stock here:
Regarding overall selection, 1,000,000 can't compare to 200,000,000 – but still!
Either way, your standard license to use or edit Stock content is royalty-free for commercial use and granted in perpetuity, with no geographical restrictions or expiration dates. And Stock is seamlessly integrated into your workflow, with native support built right in your favorite tools like Photoshop, Illustrator, InDesign, Animate, Premiere Pro, and other Creative Cloud apps – thus streamlining and speeding your work.
Special: Legally download dozens of free Adobe books for a limited time!
Is the Pro Edition a Good Deal?
Is CC Pro worth it? We think the answer is unequivocally yes. There is zero incremental cost over the Teams plans to now get unlimited Stock downloads in the first year, and only an additional $10/month thereafter. Compare that to the current Adobe Stock pricing, which runs $30/mo. for 10 assets, $80/mo. for 40 assets, $170/mo. for 350 assets, and $200/mo. for 750 assets.
So previously, if you wanted a Teams plan plus just 10 assets, you'd pay US$110/month… By contrast, you can now get Teams plus unlimited assets for only $80-90/month! We are actually not quite sure how Adobe is pulling this one off, as they still need to compensate the professional creators and producers of their vast Stock library. Best we can figure is you are essentially paying for the Stock and getting the Creative Cloud subscription for free.
But as we noted above, if you use virtually any level of professional stock content at all, this looks like a no-brainer.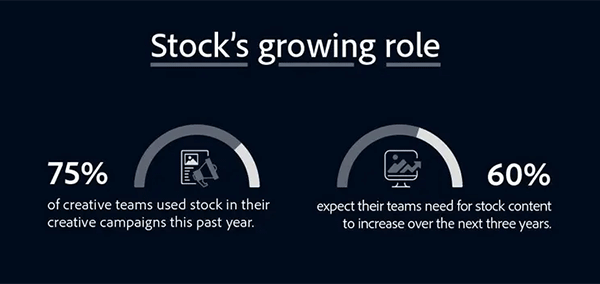 Our Review: The Bottom Line
Adobe's new Creative Cloud Pro Edition plans provide access to all Creative Cloud apps and services with the added benefit of unlimited downloads of Adobe Stock standard assets (over 200 million and counting), making it the ultimate platform for unrestricted creativity and easy, secure collaboration. The plan's pricing is attractive – actually groundbreaking compared to what you might have paid previously – and it's likely to be a big hit.
For more information, download the Pro Edition Buyer's Guide (11-page PDF).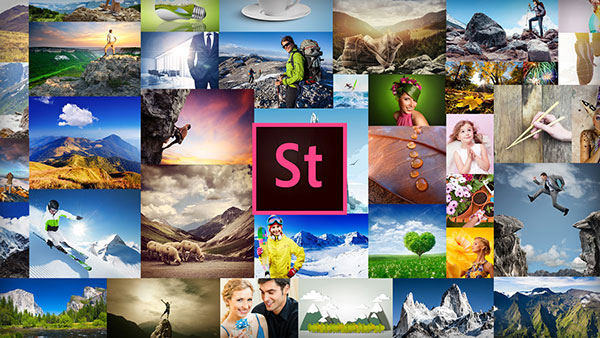 See Also

Do you have any questions about the new Pro Edition? Just ask them below and we'll get you answers fast!
Keep up with the latest on Adobe software — follow us on Facebook or Twitter, or subscribe to our RSS feed… You can also enter your email and have new articles sent directly to your Inbox. We are reader-supported; when you buy through links on our site, we may earn an affiliate commission.