"Creative Treat" to Be Part of New Accuracy-in-Naming Initiative
SAN JOSE, Calif.—April 1, 2019—Citing continued confusion over the Creative Cloud name introduced seven years ago, Adobe Systems announced today that it is relaunching its flagship product line as "Creative Treat."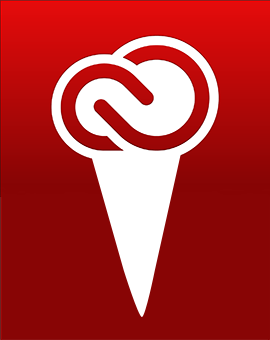 Commenting on the move, Founder John Adobe explained that too many people were still thinking Creative Cloud meant that mainline desktop tools like Photoshop and Illustrator were run­ning as online applica­tions in a web browser – something he says will never actually happen.
"Creative Suite was the old model, and Creative Cloud is the new model," Mr. Adobe said. "And yes, it has some important cloud-based services – but now with Creative Treat, we finally have a name that represents the sweet experience you should expect as a customer when using all these great tools," he added.
Origins of the New Name
"With the thousands of innovations added since the release of CS6, plus complete access to full versions of all our top software for an affordable price, using these delicious new creative prod­ucts is really a treat, most of all," he explained.
"What's more, we're continually adding new features that are automatically included in your membership when you want them," he said. "Getting free upgrades feels like getting free dessert – and who doesn't like dessert? Me, I'm partial to ice cream. Everybody loves ice cream. Mmm."
When asked if some users might find the new moniker too similar to Creative Cloud & Suite, Mr. Adobe replied, "Well, we're confident the natural intuitiveness of this name will speak for itself – and believe that it will stick a lot better than my previous proposal to call the next release CS17."
Creative Treat Sneak Peek (say that 5X fast)
So, what's coming next in the Creative Treat collection of apps, what should we expect?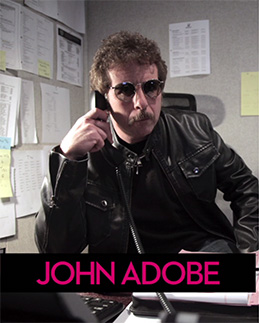 "I shouldn't tell you this, but we're working on perfecting a groundbreaking new capability called Content-Aware Content. Basically you just open Photoshop, draw a big box and it puts all your content in for you. Whatever you want, whatever you're thinking of – it shows up auto­matically. Boom, a little clean-up and you're done. This is a killer step forward, and you've got to see it to believe it," he declared.
Have you got a demo, anything this feature has produced by just imagining what you want on the canvas?
"Yes! Our new Creative Treat logo, for example. I was just using the new Photoshop beta and thinking of ice cream. Did I mention I like ice cream? Mmm. The next thing you know, there's our new logo. I think people will like it, just like they like ice cream. What's your favorite flavor? Do you want to go to Ben & Jerry's?"
Regrettably, at that point our interview with John Adobe abruptly ended – so all we can say is bon appétit, hope you enjoy your Treat!
See Also

Keep up with the latest on Adobe software — follow us on Facebook or Twitter, or subscribe to our RSS feed… You can also enter your email and have new articles sent directly to your Inbox. We are reader-supported; when you buy through links on our site, we may earn an affiliate commission.