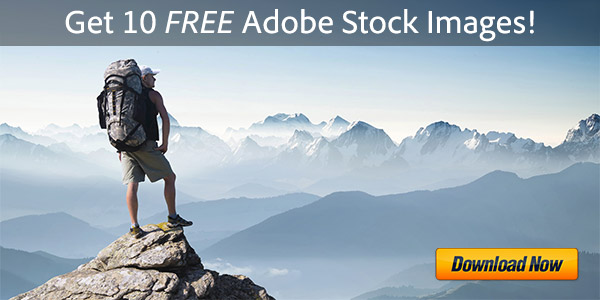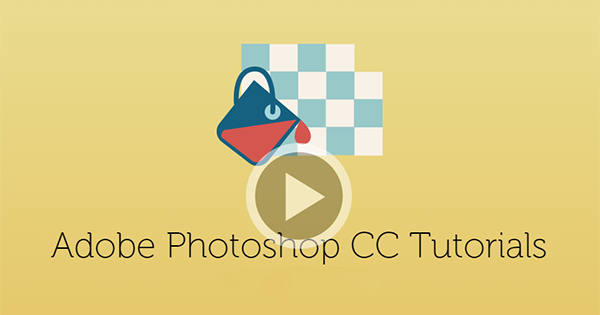 Here's an incredible new resource that you should not miss – and even bookmark/share… It's a compre­hensive professional training course on how to best use Adobe Photoshop from O'Reilly's InfiniteSkills – normally costing US$130, but now completely FREE with no catch. It includes 13 hours of high-quality instruction broken out into 23 chapters with 166 video tutorials (in HD or SD), covering all major aspects of Photoshop – the world's most popular graphics and photo editing software – at no cost!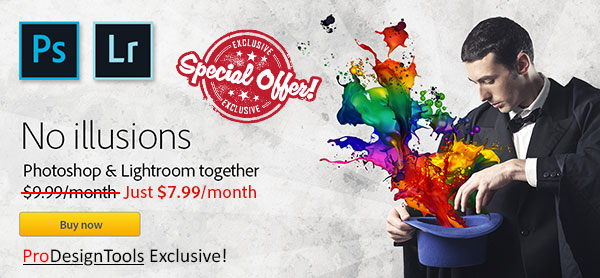 U

PDATE
– This special one-time promotional offer has ended. Please join through one of the current CC membership plans:
— See Latest Offers »
— Try for Free »
____________________
We've got a terrific new deal for you, one that is only available here to readers of ProDesignTools… For a limited time and while our allocation lasts, you can get an annual membership to the CC Photography plan – which includes the latest-and-greatest releases of both Photoshop CC and Lightroom CC – for 20% off the regular price worldwide. That works out to just US$7.99, £5.71, €7.99, or A$7.99 per month (plus applicable taxes or VAT) in several major currencies.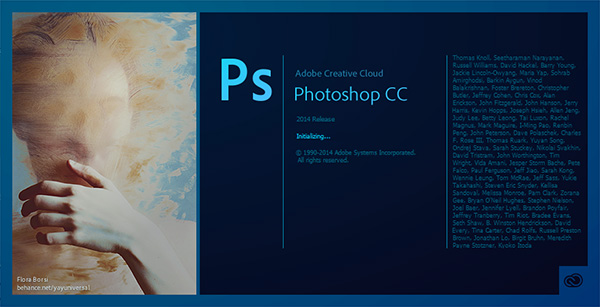 Some good news – because of the major new feature updates announced last week at the big annual MAX conference, Adobe informed us that they reset the 30-day free trial period for Photoshop CC 2014 on both Windows and Mac…
In other words, no matter which version of Photoshop you've used or tried in the past, everyone now gets a brand new free trial of the latest-and-greatest release of this core application. This will give all users a chance to check out the new Photoshop for themselves, at no cost.
Of course, if you are already a Creative Cloud member, then these latest updates have already come to you auto­matically or whenever (as soon as) you want.

Some exciting news for photographers: Adobe has just brought back a special offer that opens up the popular Photoshop Photography Program to any customer worldwide who would like to participate… This was Adobe's big "Black Friday Deal" that is now making a surprise return – meaning for the next few months, this new discounted plan is available to everybody!
The Photoshop Photography Program includes all of the following for only US$9.99/month with an annual membership (Adobe's best deal ever on PS):
Adobe says this is the regular ongoing price for anyone who signs up for the program by June 30, 2014. So if you join now, then if/when you renew in a year's time, the price will still be $9.99 per month. They do not have plans to change this price.

Adobe has been hinting at introducing a new "photographer's offering" in Creative Cloud since the launch of the all-new CC release in May:
"Photographers and photo-enthusiasts are looking for a more tailored Creative Cloud offering that focuses on their particular needs… We are looking at potential CC bundles to recognize this."
So now, an incredible new package called the Photoshop Photography Program was just announced by Adobe at the Photoshop World conference today:
Since introducing Photoshop CC we've listened to feedback from a spectrum of our customers, from advanced pros to casual enthusiasts. One common request was a solution specifically tailored for photographers. We listened and are announcing a special offer for our loyal Photoshop customers. Beginning today, all customers who own Photoshop CS3 or higher are eligible for a special Creative Cloud membership offer that includes all of the following for just $9.99/month (available worldwide; pricing varies outside the US):

This is the ongoing price for anyone who signs up by June 30, 2014. So if you sign up now, then when you renew next year, the price will still be $9.99 per month. We do not currently have any intention of raising this price.
[UPDATE – Also see our new Summer CC 2019 Giveaway!]
Last week Adobe shipped the all-new "CC" lineup of products, the next release following last year's CS6. The CC version contains hundreds of new features compared to CS6, and it is available only via Creative Cloud membership… And that is exactly what we're giving away below.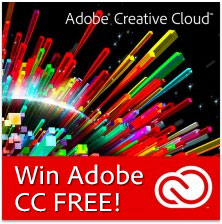 In all, the Creative Cloud includes 15 new CC desktop applications (Photoshop CC, Illustrator CC, InDesign CC, Muse CC, and all the rest), together with other comple­mentary tools and services (Acrobat XI Pro, Lightroom, DPS, Typekit, and many more). See the entire contents of what's in Creative Cloud, where all ongoing product upgrades are automatically included at no additional charge.
Also now available are all the free CC trial downloads, if you want try them out to see what's new for yourself – and they will install and run side-by-side with any older CS versions you may have, without difficulty.
Meanwhile, Adobe is continuing to sell the older Creative Suite 6 software for those who want a static version with traditional licensing, and the free CS6 trials are still out there as well.
Install now: Get all new Adobe CC 2019 direct download links and free trials.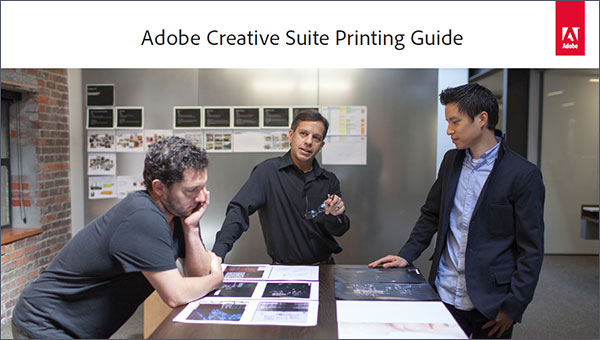 Adobe has made available an excellent resource that's now updated for CS6 (and CC) – a free printing handbook in the form of a 149-page downloadable e-book: The Adobe Creative Suite 6 Printing Guide. Earlier editions of this book have been out for previous releases (see the older CS5.x, CS4 and CS3 links below), but now this is fully refreshed and upgraded for the most recent versions of the products.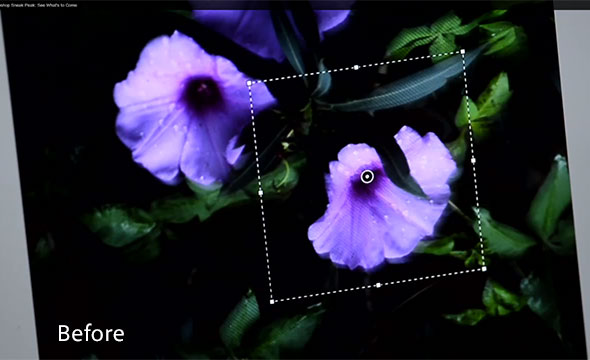 [UPDATE (May 6th) – Major news out: Adobe Unveils New "CC" Release (CS7)…]
At their last MAX conference in October 2011, Adobe showed a sneak peak of some exciting work in progress: the prototype of a new Photoshop Image Deblurring feature that takes shaky photos and brings them into focus. The demonstration was impressive and the tech­nology received huge press at the time, but ultimately was said to be too early stage to make it into the final release of Photoshop CS6 last year. Since that time, our readers have been asking about the status of the unblurring function – and when, where, and how we might see it finally released and available to the public…
Well now, we may finally have the answer.
[UPDATE – Also see our new Summer CC 2019 Giveaway!]
Welcome Spring! In recent years we've given away over $23,000 worth of new Adobe software, so to kick off the new season right we're going to be giving away two brand new boxes: the Adobe CS6 Design & Web Premium Suite plus Photoshop CS6 – with a collective value of US$2,600 – and it's open worldwide!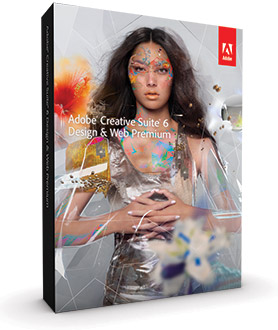 Creative Suite 6, Adobe's flagship product line, has been doing very well in recent months… Available standalone for instant download or as the centerpiece of the popular Creative Cloud offering, there are many key differences in this release compared to CS5 and earlier, includ­ing hundreds of new features added to all the applications, major performance improvements, user interface enhancements, and much more.
And now we're thrilled to give away new boxed copies of Adobe's two best-selling CS6 products to our terrific readers who have helped build our site to what it is today… Just check out our most read posts over the past four years to see what you've helped create!
The Design Suite sells for $1,899 / €1,837 / £1,509 and contains over $4,000 in individual tools, including the industry-leading Photoshop Extended, Dreamweaver, Illustrator, InDesign, Acrobat X Pro, Flash Pro, among others… (see the complete list of programs it contains) If you want to try it out first and install it on your computer, that's easy as the free trial is available for download for both Windows and Mac. All the tools (and much more) are also available through a free tryout of the Creative Cloud.