One of the coolest features added in the recent Adobe CC release is the brand new Camera Shake Reduction tool in Photoshop CC… It's a new filter that will analyze your photos to detect and correct blurring due to a shaky camera. It's gotten a lot of attention and justifiably so, as it can make a real difference in saving treasured or irreplaceable photos that might other­wise be lost or unrepairable.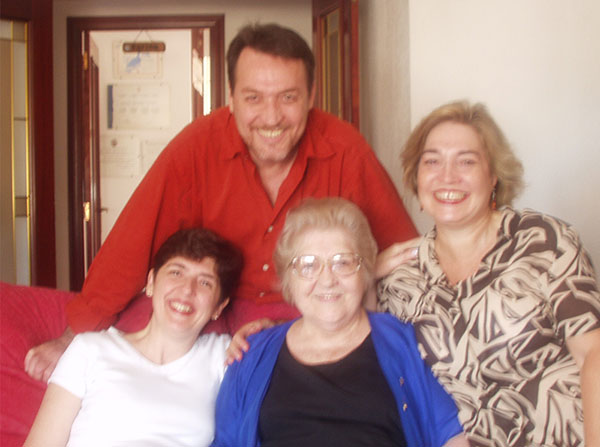 Here's one great (and heartwarming) example…  Edward Sanchez used this new feature to quickly restore a family photograph that could never be retaken:  (roll over or tap image to see)
Just fixed this old photo with Photoshop CC Camera Shake Reduction… Everyone but my dad has passed away, so this means a lot. These were my aunts and grandma who lived abroad, so picture opportunities were rare… Aunts died of cancer, grandma of old age. So this is really magical, and just took a few clicks.
Viewer reactions have been: "Amazing!" "That's so great!" "What is this wizardry!?" "Wow that's fantastic. I must try it out." "Impressive!" "That's awesome!" "Stories like this just make me really happy." "That really is amazing!" "That is digital magic dust!" "Wow, that is really even a lot better than I thought! Nice!!" "Will try it tomorrow. Thanks." "That's crazy." "It's really magical!" "That's a pretty impressive improvement." "Very nice result! Can't wait to try that feature myself."
As the Doc Fox writes, "For most users, it is the powerful tool that deblurs pictures ruined in a sudden shake of the camera or phone. For some, it breathes life right back into memorable moments that can never be captured again. Magic."
Incredibly, this kind of capability can even be used in law enforcement as you might see in a TV show – retrieving license plate information, etc.:
As Mr. Sanchez indicated above, the new Camera Shake Reduction function is easy to use and runs mostly on automatic. Here's a quick tutorial/demo:
Especially now with the new Photoshop Photography Bundle (where you can get Photoshop + Lightroom + Lightroom Mobile + cloud storage + new services + ongoing upgrades + more for $10 a month, instead of over $1,000 upfront as it used to be), having all the power of the world's best imaging tools at your fingertips has finally become an affordable option for most users world­wide…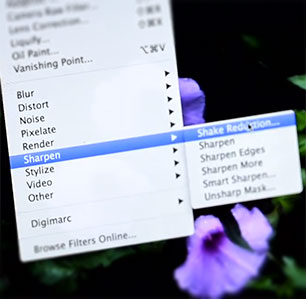 But it doesn't cost anything to try it out yourself, because the 30-day trial of Photoshop CC is completely free:
Learn more about the unblur feature and how it works, or check out more amazing before-and-after photos of the technol­ogy in action.
What do you think – with smartphones being the most popular cameras now, is automatic photograph deblurring an addition you'd like to use? Let us know in the comments below…
And if photo deblurring is cool, wait till you see Adobe taking it to the next level with full-on video deblurring, hopefully coming soon! Read more about that here:
 » Got Blurry Video? Adobe Is Working on New Tools to Fix It
See Also

Do you have any questions about Photoshop CC or Creative Cloud? Just ask them below and we'll get you answers fast!
To follow this story going forward, subscribe to our RSS feed or like us on Facebook or Twitter… You can also enter your email and have new articles sent directly to your Inbox. We are reader-supported; when you buy through links on our site, we may earn an affiliate commission.