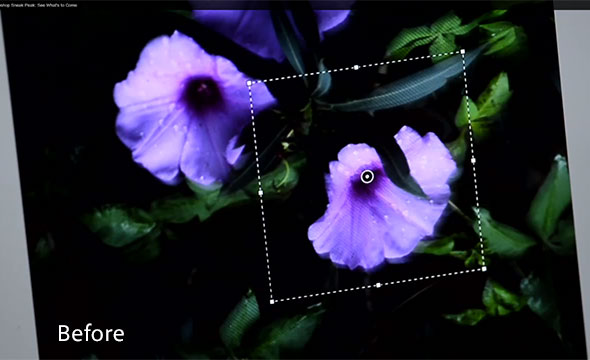 [UPDATE (May 6th) – Major news out: Adobe Unveils New "CC" Release (CS7)…]
At their last MAX conference in October 2011, Adobe showed a sneak peak of some exciting work in progress: the prototype of a new Photoshop Image Deblurring feature that takes shaky photos and brings them into focus. The demonstration was impressive and the tech­nology received huge press at the time, but ultimately was said to be too early stage to make it into the final release of Photoshop CS6 last year. Since that time, our readers have been asking about the status of the unblurring function – and when, where, and how we might see it finally released and available to the public…
Well now, we may finally have the answer.
This morning Adobe slipped out a first look of the next release of Photoshop entitled, "See What's to Come" – a new version which we expect to launch on May 6th. Included built into the application (and not a plug-in as the 2011 demo was) is a new feature called "Camera Shake Reduction," which will automatically deblur photos.
Senior Photoshop Product Manager Zorana Gee explains:
Today I'm going to show you a sneak peak of a few features we're working on for photographers. Camera Shake Reduction is a tool that allows one to deblur an image that would have otherwise been lost. It works really great for shots taken under low light conditions or slow shutter speeds.

Here in Photoshop under the Filter menu, I'll go ahead and launch the Shake Reduction dialog… Photoshop will automatically detect an area to deblur. Here you can see the before, and the after.

Make sure you check out Adobe MAX where you can learn more about what's coming next for Photoshop and the rest of the Adobe's creative tools.
Watch it here:
What's interesting is that last year, the Adobe CEO said that Photoshop Image Deblurring "will be available through a cloud service – and only through a cloud service."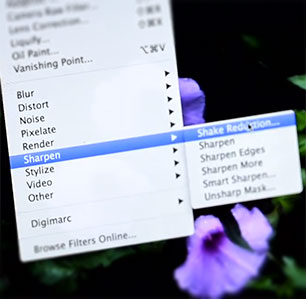 So with the anticipated arrival of this new capability next month, will it be something that's available only via the Creative Cloud?
We won't be able to answer that defini­tively until the announcement on May 6th… Further, we have good reason to believe that Adobe also has a deblurring capability in the works for video footage as well – and hope to find out more then.
See additional first looks at new versions of Dreamweaver and Flash Pro, as well as the Creative Suite pro video tools. There's also a preview of InDesign.
[ Learn more about the unblur feature and how it works, or check out some amazing before-and-after photos of the technology in action. ]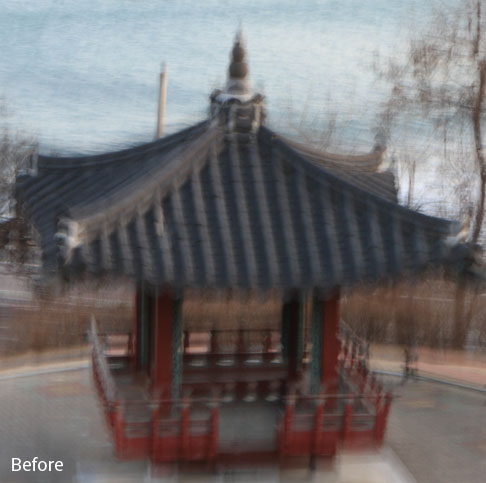 What do you think – with smartphones being the most popular cameras now, is automatic photograph deblurring an addition you'd like to use? Let us know in the comments below…
See Also

Do you have any questions about CS6 or the Creative Cloud? Just ask them below and we'll get you answers fast!
To follow this story going forward, subscribe to our RSS feed or like us on Facebook or Twitter… You can also enter your email and have new articles sent directly to your Inbox. We are reader-supported; when you buy through links on our site, we may earn an affiliate commission.