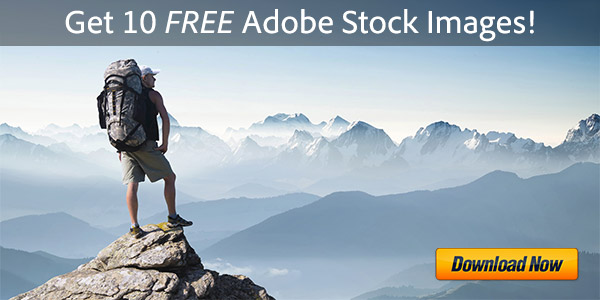 There's a terrific free tool we've become quite fond of in the office here lately – a searchable online 'assistant' to all the power that is Photoshop CS6… Photoshop is obviously a very sophisticated application and this Photoshop Quick Reference Guide helps you find answers fast for where any feature is located, what it does, and its keyboard shortcuts on both Windows and Mac: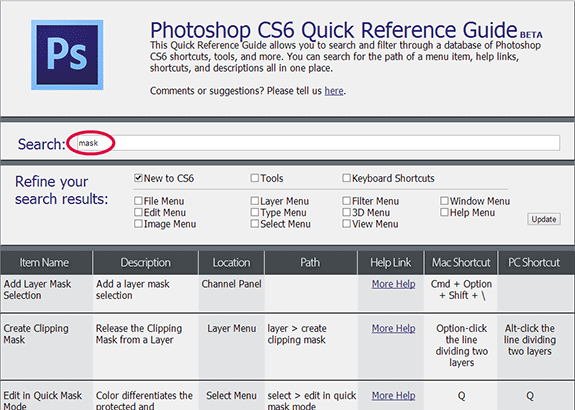 "What's the difference between the different Photoshops?"
We've seen this question sooo many times, we just had to write a complete article about it.  With four different members of the Adobe Photoshop family, it can be confusing what is what and which to get…  And now that Elements 11 is out, it's a good time to look at this.
If you ask Adobe, they'll tell you:
Q:  How do Adobe Photoshop, Photoshop Extended, Photoshop Elements, and Photoshop Lightroom software differ?

A:  Photoshop Elements 11 (US$99) is designed for people who are just getting started with digital photo editing, and delivers powerful yet easy-to-use options that help you organize, edit, create, share, and help protect your personal photos.

Photoshop CS6 (US$699) is the professional standard for creating and manipulating powerful images, and Photoshop CS6 Extended (US$999) delivers every­thing in Photoshop plus tools for creating and editing 3D images and objects. [Both of these versions have recently been replaced by Photoshop CC, which is available by sub­scription (US$10-20/month), and has additional features compared to CS6.]

Photoshop Lightroom 4 (US$149) addresses the workflow needs of professional and serious amateur photographers, enabling them to import, process, organize, and showcase large volumes of digital photographs quickly, or develop a single image. [Lightroom 4 is succeeded by Lightroom 5 – see the differences between the two.]
[UPDATE – Also see our new Summer CC 2019 Giveaway!]
Welcome 2013! Last year we gave away a lot of software, so to kick off the new year right, we're going to be giving away brand new boxed copies of Adobe Photoshop CS6, Illustrator CS6, and InDesign CS6 – with a collective value of US$2,000!
Creative Suite 6, Adobe's flagship product line, has been doing very well in recent months… Available standalone for instant download or direct shipping, or as the core component of their new Creative Cloud offering, there are many important differences in this release compared to Creative Suite 5, including hundreds of new features added to the individual applications, major performance improvements, and much more.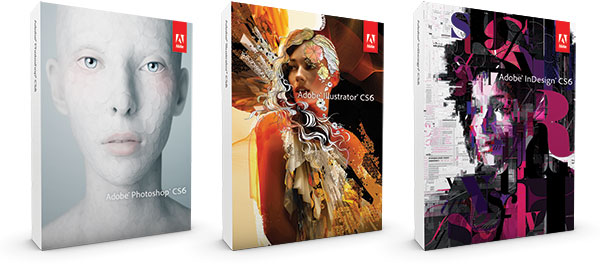 And now we're thrilled to give away brand new boxed copies of Adobe's top-of-the-line CS6 products to our terrific readers who have helped build our site to what it is today… Just check out our most popular posts over the past four years to see what you've helped create!
[UPDATE (Sept. 2015) – Elements 14 is here! These books still work for the new version.]
Just out and completely free! Download the new Adobe Photoshop Elements 11 Guide and Premiere Elements 11 Guide ebooks, together containing 22 chapters and 185 pages of visual tutorials and feature how-to's, and both 100% gratis for personal use…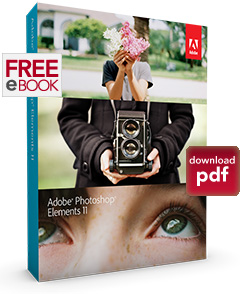 These e-books are great overviews and introductions to the Elements 11 tools, and cover a good deal of helpful material for getting started with the products or picking up more skills and techniques if you're already familiar. Each volume is a collection of techni­cal lessons for learning how to best use the popular programs.
The downloads are 7.5 MB (PSE) and 5.5 MB (PRE) in size, in PDF format (get the free and better Adobe Reader XI, if you haven't done so yet). All you need to do to activate the ebook downloads is sign in with your Adobe ID (which is easy to create if you haven't already got one).
If you don't yet own Elements 11, just download the fully-working trial from Adobe to run it for free for 30 days. Some of the training in the book will be relevant for older versions of Elements as well, although if you need them we've also got older ebooks for Elements 9/10.
[UPDATE (April 2013) – Confirmed: Image Deblurring is coming soon in Photoshop!]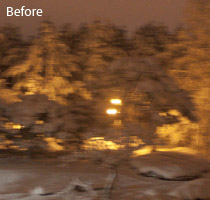 One year ago at their annual MAX conference, Adobe showed a sneak peak of some exciting work in progress: the prototype of a new Photoshop Image Deblurring feature that takes shaky photos and brings them into focus. The demonstration was impressive and the tech­nology received huge press at the time, but ultimately was said to be too early stage to make it into the final release of Photoshop CS6 this past spring. Since that time, our readers have been asking about the status of the unblurring function – and when, where, and how we might see it finally released and available to the public.
Well now, we may finally have an answer.
Earlier this week as part of the Wall Street Journal's Viewpoints West series, Adobe CEO Shantanu Narayen gave a one-hour interview over a wide range of subjects including the changing media landscape, Steve Jobs, the U.S in the global economy, and much relating Adobe itself. Near the end of the sit-down session (at the 56:27 mark), he dropped a huge hint about what's happening with Photoshop Image Deblurring: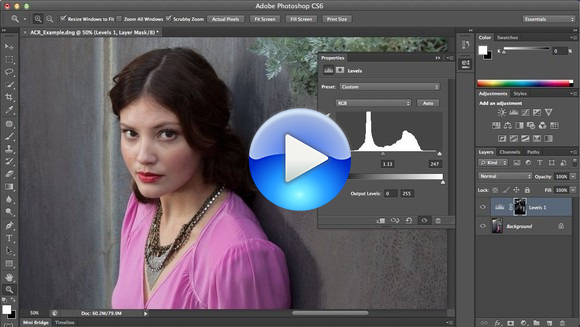 Adobe Evangelist Terry White has a great new training session out to show you how to get started achieving immediate and powerful results using new Photoshop CS6… The 40-minute class covers the basics and steps through how to accomplish the top 10 things that beginners always want to know how to do.
But even seasoned Photoshop users are saying they learned new techniques from the tutorial video below… Here's the overview, plus some user reviews:

We've previously covered 30 hours of free video tutorials for Adobe's Creative Suite 6, as well as four hours for Lightroom 4 – so here are some helpful (and free) new learning resources for the just-released Elements 11 product line…
Because Elements 11 has an all-new intuitive editing environment with a revamped Organizer plus other new features, the content here doesn't carry well to older versions of Photoshop Elements. However, we do also have a page still available with several hours of free tutorials for PSE 10 & 9 and earlier.
In the brand new course given below, the experts share how to get started with Photoshop Elements 11, the basics of the software, new features, how to use key tools and functions, plus their favorite tips and techniques. In sum, there is nearly 3 hours of free training video, with 33 separate chapters.
Most modern cameras now also take great videos in addition to photos, so Photoshop Elements is well-integrated with Premiere Elements for video editing – and since many people use the tools together, we've also included links for over two hours of free tutorials for learning how to use Premiere Elements 11.
If you need a copy of Photoshop or Premiere Elements 11 to get going right away, just download the free trials and they will work fully for 30 calendar days, which should be plenty of time to get through the classes. Note at the bottom of this page, you'll also find quick demos of the two programs.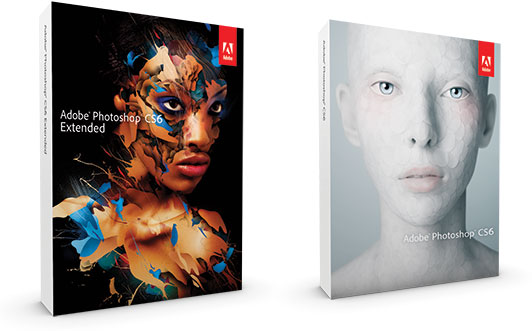 [UPDATE (May 2013) – The new Photoshop CC release is always Extended – in other words, PS CC has new features that CS6 doesn't, and also includes all of the Extended/3D capabilities from CS6… It's available via the $10 Photography Plan or the complete CC membership.]
It's a question that's been around a while, yet we still see it asked a lot… What is the version comparison difference between Adobe Photoshop CS6 and Photoshop CS6 Extended? The Extended release is Adobe's top-of-the-line Photoshop product, and they have one page on their site comparing the editions and feature differences, but the link is hidden in a corner and not obvious to find.
[UPDATE – See all of Adobe's current deals & discounts!]
Adobe recognizes that many people use both Lightroom and Photoshop in their workflows, and so is offering a special deal where you can save 30% off the full version of Lightroom 4 if you purchase it together with the new Photoshop CS6 in any form. This means if you buy Photoshop CS6, Photoshop CS6 Extended, or any CS6 suite edition (which all contain PS), you'll get 30% off Lightroom when you buy them at the same time.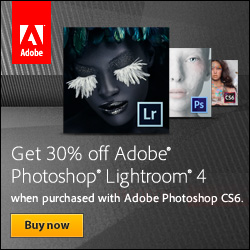 And it works for either buying the full version or upgrading from an older version of Photoshop or the CS suite… So if you are buying Lightroom for the first time, you'll get 30% off the price of the full version (normally $149/€109/£87) – and in the U.S. they round this down to just $99. No promotion code is required to activate the discount, which will be reflected in your shopping cart just prior to checkout. This offer is valid worldwide until Decem­ber 31st, 2012, but pricing is available only through the online Adobe Commercial Store (in other words, Volume and Education customers are not eligible, perhaps because the LR4 student edition is already US$79).