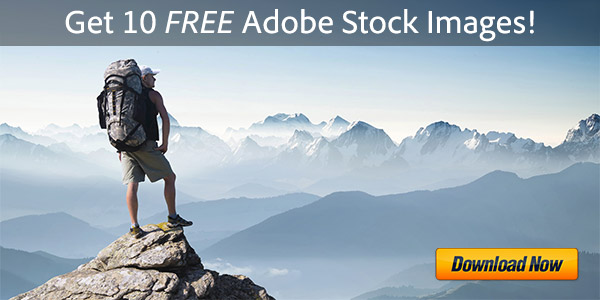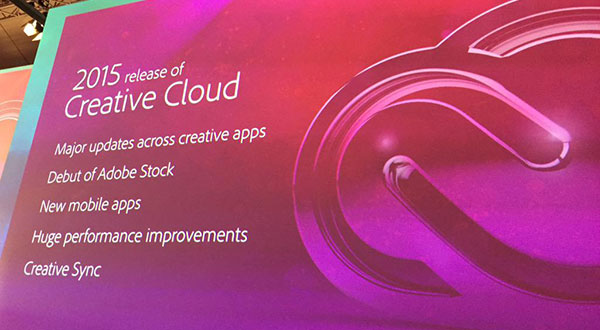 [UPDATE (Nov. 2019) – The all-new Adobe CC 2020 release has launched and is now available! See what's new in features and all the differences compared to older versions and CS6.]
One of the most common upgrade questions we see out there is asking what's new, what's different, what's better, what's changed between Adobe's just-launched CC 2015 release and the previous CC 2014, CC 2013, or 2012's Creative Suite 6 – or even the older CS5, CS4, CS3? Or more fundamentally, what are the key new features in CC 2015 versus prior versions?
Now that the new CC 2015 mile­stone release is out world­wide, everyone is entitled to either a free upgrade or a free 30-day trial (possibly up to 60 days). Ongoing access to these tools requires a Creative Cloud mem­ber­ship (either for one app or for all of them), with discounts available for education custom­ers. Adobe says that if you look at all of the changes since CS6 to the current CC 2015 release, there have been well over 1,000 significant updates – meaning new and improved features, added capabil­ities, and perfor­mance improve­ments – to the key creative applications.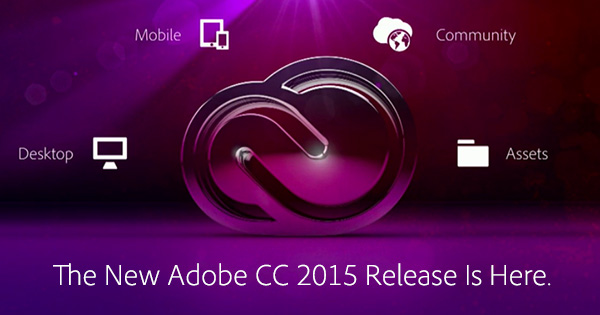 [UPDATE (Nov. 2019) – The all-new Adobe CC 2020 release has launched and is now available! See what's new in features and all the differences compared to older versions and CS6.]
Adobe has just announced the immediate availability of the all-new CC 2015 release, with hundreds of new features and enhancements across their creative product line focusing on workflow, performance, connectivity, and some of that Adobe magic… Creative Cloud 2015 is the next major release following the CC 2014 and CC 2013 versions, which in turn replaced CS6 from 2012. So thinking in the old terms, this would roughly be equivalent to CS9 (and more).
The 15 desktop tools updated today are Photoshop, Lightroom, Illustrator, InDesign, InCopy, Dreamweaver, Flash Pro, Premiere Pro, After Effects (including the highly-anticipated Character Animator), Audition, Prelude, Speedgrade, Media Encoder, Muse, and Edge Animate. All current Creative Cloud members will receive an automatic upgrade to the 2015 Release, and all of the new free trial downloads are also now live online. As before, the new tools and services are available via afford­able annual or monthly memberships. Adobe continues to grow Creative Cloud in a big way, now with over 18 million paid customers already having signed up.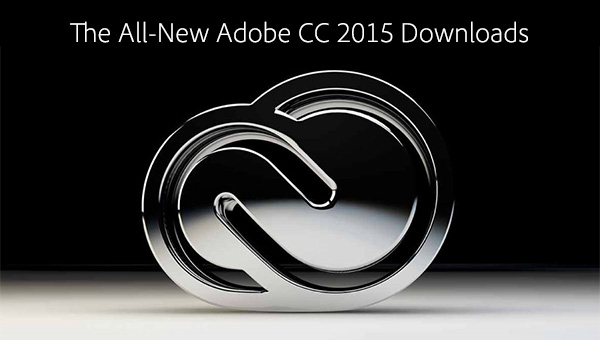 The new Adobe CC 2015 release was announced earlier today, including 15 upgraded desktop applications with new features across the board plus some big performance boosts… And there's no wait: the CC 2015 software is available immediately for worldwide download via the CC Desktop App… This means everyone gets either a free upgrade or a free trial – but some folks want or need to access the new tools directly without using Adobe's download/app manager.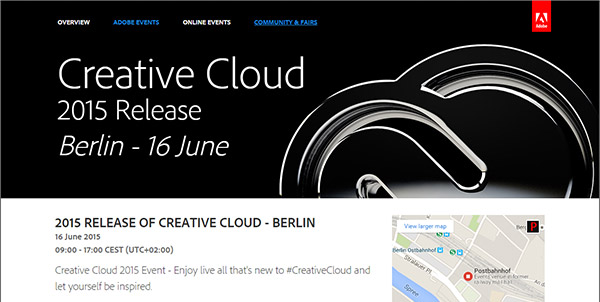 [UPDATE (June 16th) – Adobe CC 2015 is now shipping! You can instantly download it here.]
Thanks to some confirmed information from Europe, now know when Adobe will be launching the new CC 2015 release of creative tools:
We originally ran the story below in October after a new Dehaze/Defog capability was sneak-peeked at Adobe MAX… It was our favorite of the show! Now, we have some great news: Adobe worldwide evangelist Terry White just confirmed this will actually be a real feature coming soon in the new CC 2015 release of creative tools. Here's his video demo:
Dehaze will in fact be included in both Lightroom CC 2015 and Photoshop CC 2015 as part of Adobe Camera Raw. All complete Creative Cloud members as well as Photography Plan subscribers will automatically receive this update at no extra cost as soon as the new version is available. Note that Dehaze is not included in Lightroom 6.
And it's now confirmed! The official release date for CC 2015 is on June 16th.
[UPDATE – Also see our Winter Creative Cloud 2020 Giveaway!]
Last June, Adobe shipped the new CC 2014 product line, a major milestone of creative tools and services that upgrades last year's CC 2013 version, which itself replaced CS6 from 2012. This latest CC 2014 release contains over 1,000 new features and innovations compared to CS6 (across all apps), and it is available only via Creative Cloud membership.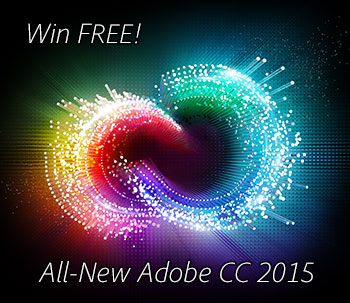 As both CC 2014 and CC 2013 came out in mid-June, we expect the annual major release cycle to soon begin anew with the imminent launch of CC 2015… And that is exactly what we're giving away for free below, and this offer is open to everyone world­wide.
Update: Now confirmed! The official shipping date for CC 2015 will be on June 16th.
In all, Creative Cloud 2015 will come with over a dozen new desk­top applica­tions (Photoshop CC 2015, Illus­trator CC 2015, InDesign CC 2015, Muse CC 2015, and all your favorites), together with other comple­mentary tools and services (such as Behance ProSite, Typekit, Creative Cloud Market) and more… In fact, the all-new Light­room CC 2015 plus Acrobat DC Pro are already out today and available for download. See the entire contents of what's in Creative Cloud, where all ongoing upgrades are auto­matic­ally included at no addi­tional cost.

[UPDATE – See all of Adobe's current deals & discounts!]
It's been over two years now since the initial launch of the Adobe CC release (replacing CS6) and we've seen over 1,000 new features added and included since that time – so recently Adobe confirmed they will be ending their popular Creative Cloud 40%-off discount upgrade offer for existing customers of CS3, CS4, CS5, CS5.5, or CS6:
"Don't miss out on 40% savings. For a short while longer, Adobe will provide Creative Suite customers worldwide (CS3 and later) the option of joining Creative Cloud Complete for 40% off or $29.99 / £27.34 / €36,89 / A$29.99 a month for the first year."
The updated terms and conditions show that this upgrade discount offer for CS3 through CS6 to CC will only be available until May 29th, 2015:
Note that this offer is limited to one (1) purchase of one (1) discounted Creative Cloud Complete annual membership per customer – and may not be assigned, exchanged, sold, transferred, or redeemed for cash.
The new version of Adobe Lightroom 6/CC was released for direct download recently, and we keep getting questions from readers like this one:
Are Lightroom 6 and Lightroom CC the same?
If not, then what are all the differences between Lightroom 6 vs. Lightroom CC?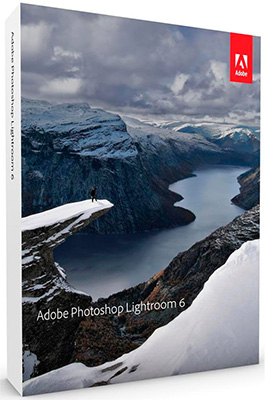 …so we thought it was time to write a new article about this topic.
Here's the answer, with the differences put simply:
Lightroom 6 is the core program running on your desktop – the new version that follows Lightroom 5, with significant features and improvements added since LR5. Adobe is offering two options to customers, and the Lightroom 6 route is a perpetual license – basically standalone static software. The updates that Lightroom 6 users receive going forward will be for bug fixes and new camera and lens profiles only, but not new feature upgrades that Lightroom CC customers will receive on an ongoing basis.
Lightroom CC 2015 takes Lightroom 6 and offers it via subscription together with access to integrated mobile apps (like Lightroom Mobile) and online services (like Lightroom Web with unlimited online photo storage). Lightroom CC also gives you ongoing new feature updates as soon as they are available – including the popular Dehaze and Boundary Warp functions, as well as the new Guided Upright feature and Local B&W Adjustment Sliders – none of which are in LR6.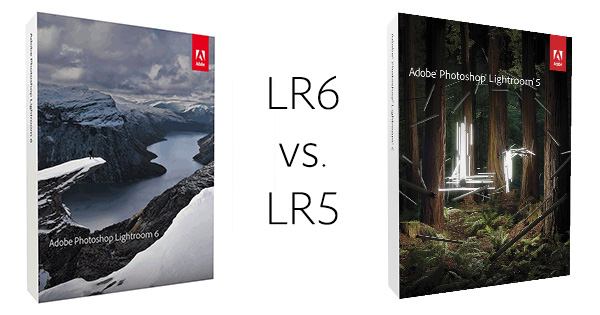 The long-awaited Adobe Lightroom 6/CC began shipping this week, and has got some folks pretty excited about the new features and capabilities… There's a long list of them given further below, but some of the highlights include much improved performance, facial recognition, photo merge for both HDR and panorama, advanced video slideshows, improved web galleries, new Pet Eye tool, touch-enabled PC support, plus GPU acceleration and native 64-bit architecture on Windows and Mac.
One big change is the naming difference and what you get with the two options (Lightroom 6 vs. Lightroom CC). You can still buy a standalone perpetual version as before (either full or upgrade from an older release) – the product is then called Lightroom 6 and it will still receive bug fixes and new camera/lens additions, but will not get ongoing new feature updates and does not have access to online LR features and apps such as Lightroom Mobile and Lightroom web.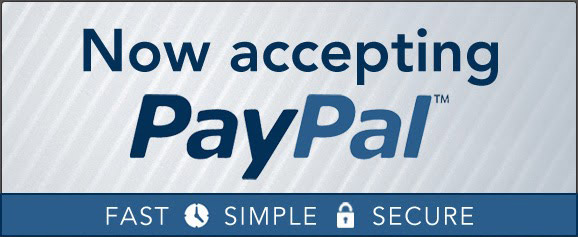 For years it was difficult if not impossible to buy Adobe software online (especially the newer CC subscriptions) and pay with PayPal instead of a credit card or debit card… In fact, not even Amazon accepts PayPal. But finally, great news: Adobe has just made it possible to purchase all software using PayPal in many countries worldwide, so you can now buy Creative Cloud without a credit/debit card.
These countries include the US, Canada, Mexico, United Kingdom, Brazil, Korea, Singapore, Thailand, Malaysia, Indonesia, Philippines, and much of Europe (Austria, Belgium, Czech Republic, Finland, France, Germany, Ireland, Italy, Luxembourg, the Netherlands, Poland, Portugal and Spain). Alternatively, payment using Switch or Solo is also supported in the UK.
[UPDATE – Adobe says: "We no longer have a published list of countries where PayPal is accepted. Instead, the customer will see the payment types that apply to their country on the Plans page."]