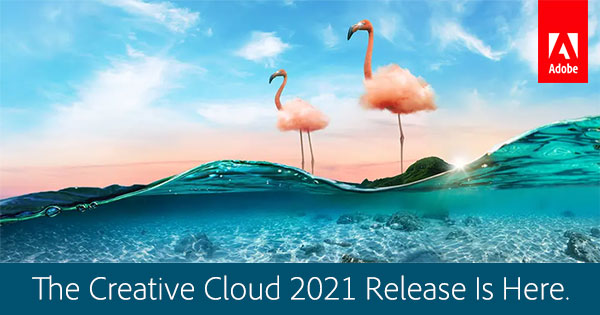 [UPDATE (Oct. 2022) – The all-new Creative Cloud 2023 release has launched and is now available! See what's new in features and all the differences compared to older versions.]
This strange, tumultuous year has changed the way we all live and work. To help creative people around the world overcome the unique challenges of 2020, Adobe is launching today the Creative Cloud 2021 release – with hundreds of improve­ments to help creatives level up their skills, work efficiently together, get more done, and succeed in new forms of creation. And fittingly, it's all happening online this week at the annual MAX conference, which is 100% free and 100% virtual for the very first time.
"Creativity for All" is the central theme of the major new release, which focuses on four motifs: accelerating team creativity, disrupting creative learning, expanding mobile creativity, and unleashing new forms of creation. This next generation of Creative Cloud includes hundreds of new features and advancements across Adobe's product line, as well as the appearance of familiar apps on entirely new platforms.
The 19 upgraded CC desktop applications are Photoshop, Illustrator, InDesign, InCopy, Animate, XD, Dimension, Dreamweaver, Premiere Pro, Premiere Rush, After Effects, Audition, Character Animator, Media Encoder, Prelude, Bridge, Camera Raw, Lightroom and Lightroom Classic. In addition, there's a recently-improved version of Acrobat DC Pro, plus these new apps:
Some of the major new desktop product features include: Sky Replacement (Photoshop), Advanced Color Grading (Lightroom), 3D Design Space (After Effects), Recolor Artwork (Illustrator), Liquid Mode (Acrobat), 3D Transforms (XD), Speech-to-Text (Premiere Pro), Roto Brush 2 (After Effects), Speech-Aware Animation (Character Animator), and Neural Filters (Photoshop).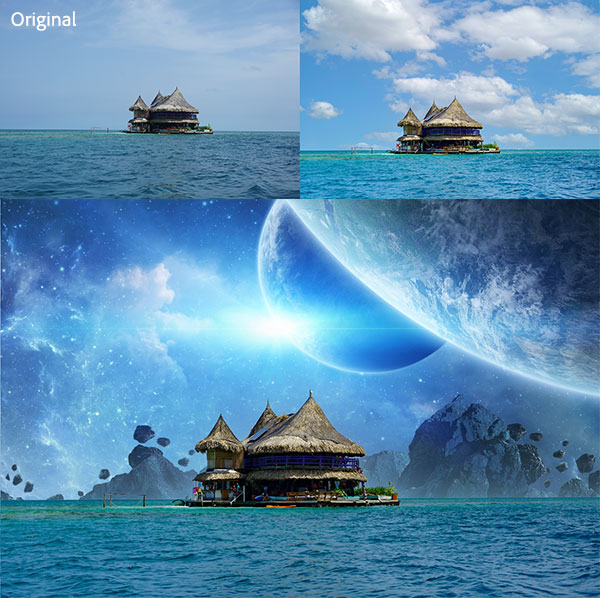 All current Creative Cloud members receive an automatic upgrade to the new 2021 Release, and all of the new free trial downloads are also now live online. As before, the new tools and services are available via budget-friendly annual or monthly memberships. Creative Cloud membership continues to expand around the world, with well over 30 million paid subscribers.
As of this writing, the CC 2021 direct download links are not available yet, but we expect they will be released soon… In the meantime, older standalone installers are still available.
Install now: Get all new Creative Cloud 2023 direct download links and free trials.
What's New in the Creative Cloud 2021 Release?
Note: The System Requirements Have Changed
Also important to know that the system requirements have evolved, both on Windows as well as on Mac, in order to take advantage of the latest operating system features and technologies… On Macs, the CC 2021 release now requires macOS 10.14 (Mojave) or later. If you're not yet running a compatible version of macOS, then you can get a free upgrade directly from Apple to Mojave (10.14) or Catalina (10.15). Be aware, however, that in Catalina, Apple has dropped support for any older 32-bit programs that you may have. The new macOS 11.0 (Big Sur) is supported as well, although there are some known issues.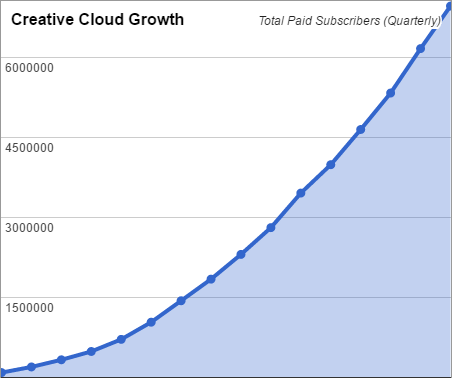 On PCs, Windows 10 (version 1903 or higher) is a fully-supported platform for all Creative Cloud applications. Importantly, except for Acrobat DC, the CC 2021 apps no longer support 32-bit or any Windows 7 or Windows 8 operating systems.
Adobe explains that focusing their efforts on more modern OS versions allows them to concentrate on developing the features and functionality most requested by members, while ensuring peak performance that takes advantage of modern hardware. For more details, please consult the complete CC 2021 System Requirements. If these specifications don't work for you for some reason, then you can instead continue to use the older CC 2020 applications, or even CC 2019 or CC 2018.
Special: Legally download dozens of free Adobe books for a limited time!
Pricing and Availability
The 2021 release is now shipping and available for download. If you're not ready for the complete Creative Cloud now (US$50/month prepaid) and prefer just a single applica­tion like Photoshop 2021, then you can get any standalone CC tool for $10-$20 a month with what's known as a Single-App Membership, or (for both Photoshop + Lightroom) the CC Photography Plan.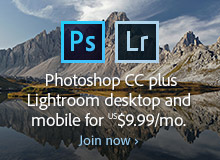 Education customers still receive a discount of 60-70% off the regular CC prices, for students, teachers, and staff at all levels of school: primary, middle, secondary, college and university… See our guide on how to qualify.
If you need to run CC on multiple computers for a group of users, then Adobe offers Creative Cloud for Teams for the most flexibility and ease of management, plus other significant advantages over the Individual CC offering such as the game-changing Team Projects.
As a Creative Cloud member, all of these just-launched apps and services are available to you immed­iately. Just download and install the apps from your Creative Cloud account (com­pletely on your schedule), or start using the new or updated services. Everyone can also run all apps for free for 7 days, as all trial periods have been reset from the previous major release.
You can find more details about all the new features on the Creative Cloud webpage and blog, or check out Adobe's official press release. The extensive CC FAQ also answers many common questions, and don't miss the broad collection of CC tutorials on Adobe Discover.
Check Out Neural Filters and Recolor Artwork – New in the 2021 Release
See Also

Do you have any questions about Creative Cloud? Just ask them below and we'll get you answers fast!
Keep up with the latest on Adobe software — follow us on Facebook or Twitter, or subscribe to our RSS feed… You can also enter your email and have new articles sent directly to your Inbox. We are reader-supported; when you buy through links on our site, we may earn an affiliate commission.