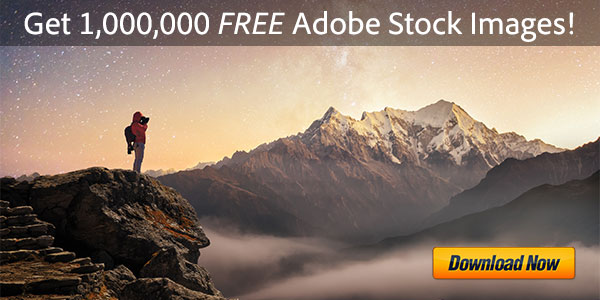 Archive for July, 2009
[UPDATE – See all of Adobe's current deals & discounts!]
Right now a rare occurrence for Adobe – numerous simultaneous specials going on for a lot of products – and the best part is they are stackable, meaning you can load up more than one at one time… Here are a few:
Suite Deal: Save $100 when you upgrade from an earlier version of Adobe Creative Suite, Production Studio, or Macromedia Studio to CS4. (Ends August 31, 2009.)
Free Flex Builder 3: Buy a full or upgrade version of Design Premium or Web Premium and use the coupon code 'freeflex' to receive a FREE full version of Flex Builder Standard. (Valid for the Adobe North America Store only.)
Adobe MAX 2009 Offer: Save $400 off the regular price of an Adobe MAX 2009 full conference pass when you purchase a qualifying product at the Adobe.com North America Store. (Runs until October 2, 2009.)
For example, it's normally $599 to upgrade to CS4 Design Premium. If you take advantage of all three offers you get $100 + $400 + $249 = $749 of value, meaning the product is more than free!
[UPDATE (May 3, 2011) – The CS6 Academic Editions are out, and savings are still 80%!]
If you're a student or teacher in some capacity, chances are you can now score eye-popping savings on your favorite Adobe products…
Adobe has recently announced a new policy of student pricing that gives 80% (!) off normal prices. And even teachers and professors can still get up to a healthy 70% off most software.
For example, try Creative Suite 4 Web Premium – an eight-product package with $3,842 of total value that normally goes for $1,699, but for students – only $349. Or CS4 Design Standard – normally $1,399 for the suite, but for students – just $299! Heck, just the regular cost of Photoshop alone is $700 or more…
Speaking of Photoshop, if you want just Photoshop CS4 Extended by itself, it's $199 for higher ed (instead of $999). Or try Dreamweaver, Acrobat, Lightroom, Elements, etc. – all at a fraction of their standard prices.
Such deep discounts couldn't come at a better time… Check them out at Adobe's official Education Store, or follow the clipped image below.

[UPDATE (May 3, 2011) – All Creative Suite 5.5 trials are out!]
Not all are aware, but Adobe is now offering free trials of virtually any product that works without restriction for up to thirty days… The best part is you can immediately download the software for most products and have it up and running on your computer within minutes!
For the larger packages such as the suites, Adobe will send you software DVDs for a nominal charge of $10-15 (UPDATE, February 2010 – new policy – you can now directly download any of the suites too if you desire, for free, including the top-of-the-line Master Collection). In any event, all products and all suites remain fully functional for up to a month (no "demo mode"), and the trials can be installed on multiple or successive systems if desired.
In all cases you can test drive whatever you like, or get the work you need to get done for the duration of the period. And if and when you are ready to buy, you can easily convert your product trial for permanent unrestricted use without reinstalling the software in most cases.
Lastly, you can download as many individual CS4 CS5 apps as you want, including Photoshop, Acrobat, Dreamweaver, Lightroom, Illustrator, InDesign, Flash, Contribute, Elements, etc.