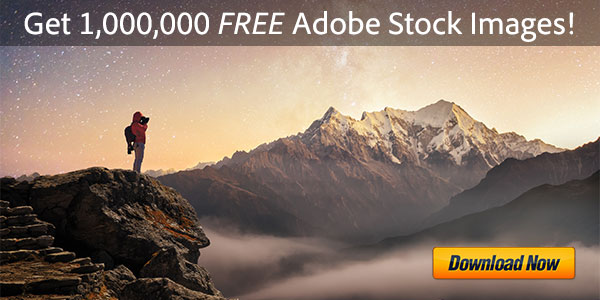 Archive for January, 2014
In late 2012, Adobe acquired Behance – the leading online community and social media plat­form for creative professionals, which is often referred to as "The LinkedIn for Creatives." Since that time, Behance has grown like wildfire: it now has over 3 million members receiving over 160 million page views per month…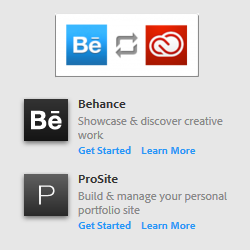 With Behance, you can easily upload your photo­graphs, projects, or portfolios and gain a fantastic way to showcase, share, and get exposure for your work as well as receive feedback from the creative community, and get inspired for future work. You can publish many types of media such as images, illustrations, video and audio, and follow statistics on how many views your projects are getting, and potentially make money. There's even a job list for creatives and freelancers, with hundreds of employment opportunities.
A year ago today, Adobe announced it completed integration of Behance with the Creative Cloud, and it was making the premium-level Behance ProSite (which is normally US$99/year standalone) completely free for Creative Cloud subscribers.
[UPDATE (Jan. 2017) – Adobe just stopped selling CS6 entirely – here's why.]
You most likely already know the news that Adobe ended the Creative Suite line (there is no CS7), and that new releases of all the CS tools (and more) have been relaunched as "CC" – and these new versions are available only via a Creative Cloud membership…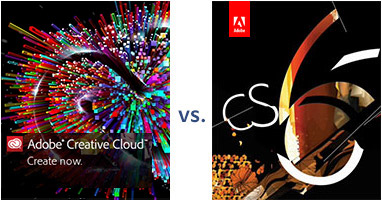 At the same time, Adobe is continuing to sell 2012's CS6 version for people that prefer the traditional licensing model instead of CC sub­scriptions, though statistically fewer than 1 in 5 customers are still going that direction.
Meanwhile, the 15 new CC applications have brought hundreds of new features and enhancements compared to CS6, with more being added all the time through ongoing upgrades that are included free with all memberships… Thus far, the latest CC tools have been getting nearly 5-star reviews from customers, as they sign up at the rate of 65,000 per week. But still, because of the relative newness of the Creative Cloud offering, some confusion abounds and there remain a few big myths floating around out there.
So all in all, there has been a lot of change to digest over the past year, and folks often ask us which route is best to take – what are the pros and cons of each option?