The Latest Good Tutorials for Photography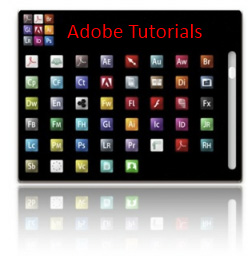 [UPDATE: Also check out 283 minutes of free online video tutorials for Photoshop CS6.]
You might think shooting and editing your own cinemagraph is a little beyond your Photoshop skill level, but it's really not that hard. Aaron Nace shows us how to create a professional cinemagraph from capturing the footage to the final Internet-viewable GIF.
Shooting amazing landscape photography isn't just about going out into the wilderness with a camera and hoping for the best. Sure, sometimes you get lucky, but to make sure you're going to capture incredible images, there are a few things you should take into consideration before snapping the shutter. Check out landscape photographer Serge Ramelli's top 10 landscape photo tips.
After reading this article, your understanding of how apertures and their selection affect a photograph will become much more clear and less of a source of technical intimidation. Those little numbers won't seem like such a big problem anymore!
The easiest way to start with astrophotography is by shooting star trails, which are the result of a long exposure of the sky at night. Check out what we found.
An unlucky fish was caught on a hook—and on camera. Canadian Photographer Jeremy Koreski captured this fish using the over-under technique, giving the viewer a glimpse of the surface and underwater at the same time.
Whether you're shooting in the city or out in a wide open space, getting the perfect exposure in manual mode might be a little tricky. But it doesn't have to be. If you're having trouble getting a perfect exposure, here's a super easy 3-step process by Joshua Cripps that will help you get it right every time.
Want to enhance the mood of your photography using just household items? Sony put together this quick and straightforward tutorial on using items found around the house to make your own filters at home.
Of all the advanced photography techniques, Inverse Square Law I is recommended to be learned first. It takes a bit to wrap your head around it, but with just a bit of patience and some practice it will soon get in your reflexes.
Photographer Gary Tyson tested out a cheap VTech watch-camera on the streets of Hong Kong—and the results are surprising
One of the most important things in live music photography is getting access to big shows. Big shows mean that artists have big budgets for lighting and stage production, which helps you create better photos as a beginner.