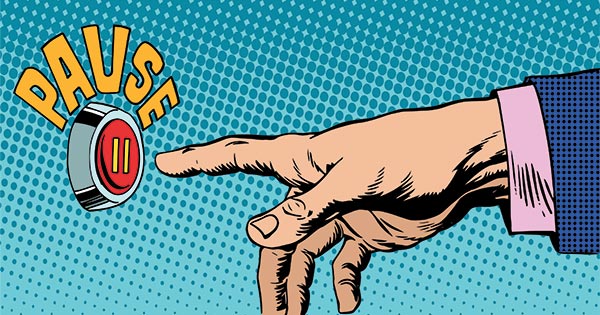 There's a question which keeps popping up on the Adobe Forums:
So customers want to know if it's possible to put a subscription on hold and then continue it later… Maybe you won't be needing to use the software for a while, are working on another project, or will be away on vacation and want to save some money.
Well, is it possible to take a break? The answer is yes and no – it depends on which type of plan you have from Adobe.
Annual plans
If you have an Annual (Yearly) plan, then pausing a subscription is not some­thing that either the company or the customer has the ability to do… In other words, there is not an option to freeze a 12-month Creative Cloud member­ship; only to cancel (or change) it.
But canceling an Annual subscription early can incur a termination fee if you're not in the final month of your plan. One alternative to canceling is to change to a different plan, which is usually no charge. The new plan could be for different tools, and could cost more or less than your current plan. If you switch to a different plan, a new 12-month term will begin with the new product.
See the following guide for what to know before changing or canceling, which should help you find the best solution and possibly save some time or money:
What You Should Know Before Canceling Your Creative Cloud Subscription
With an Annual subscription, it's not possible to withhold payment as a strategy to freeze a subscription because the payments you owe to Adobe will continue to mount up under the contract you agreed to when you signed up.
Note: The Creative Cloud Student & Teacher Edition is always an Annual plan. The same goes for the Photography and Lightroom plans.
Monthly plans
If instead you have a Monthly (month-to-month) plan, then you can suspend your membership at any time with no fee, and your subscription will continue to the end of your current month. Then it will stop, but you can restart at any point in the future, should you need full access to Creative Cloud again.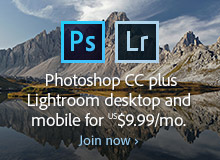 After canceling, your account will revert to the free level of Creative Cloud membership. Importantly, your available cloud and online storage will be reduced to 2 GB. See this page for more details on what happens to your cloud storage and files after canceling any CC sub­scrip­tion plan.
If you later renew or reactivate your plan down the road, your paid member­ship will return with full access to all your Creative Cloud apps and services.
So customers who need an on-and-off type of membership – or want the ability to pause or reinstate their usage at any time – find that the Monthly plans work best for that type of flexibility, although they do cost more per month.
Learn more about the pros and cons of Annual vs. Monthly plans here, including the breakeven point on which one to get:
Creative Cloud Annual or Monthly Subscription: Which Is Better for You?
How about turning off auto-renewal?
If you want to stop the auto-renewal of any plan, then you should know that currently, the only way to stop your plan from renewing automatically is to cancel your membership.
As noted above, Monthly plans have no term commitment can be canceled at any time with no fee. After cancellation, the plan will not auto-renew.
To turn off auto-renewal on Yearly plans, you need cancel in the last (12th) month of your one-year commitment, and then your plan will not auto-renew. Adobe will notify you via your account email address when your 12-month renewal date is approach­ing.
In both cases, you can restart your plan at any time and restore full access to your Creative Cloud tools and services.
If you wish to contact Adobe Customer Care, then visit this page for live online chat, which is the primary way to get in touch. Or to reach them by phone, see the comprehensive list of phone numbers by geography, including hours and languages.
Do you have any questions about the tips in this article or how Adobe's plans work? Just ask them below and we'll get you answers fast!
See Also

Keep up with the latest on Adobe software — follow us on Facebook or Twitter, or subscribe to our RSS feed… You can also enter your email and have new articles sent directly to your Inbox. We are reader-supported; when you buy through links on our site, we may earn an affiliate commission.