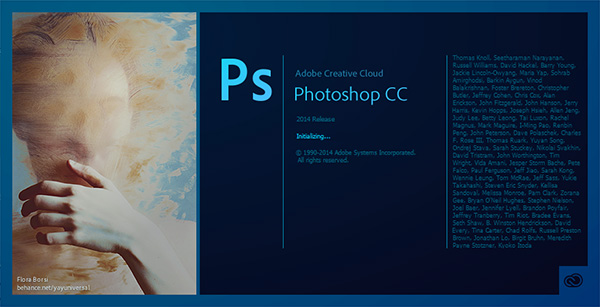 Some good news – because of the major new feature updates announced last week at the big annual MAX conference, Adobe informed us that they reset the 30-day free trial period for Photoshop CC 2014 on both Windows and Mac…
In other words, no matter which version of Photoshop you've used or tried in the past, everyone now gets a brand new free trial of the latest-and-greatest release of this core application. This will give all users a chance to check out the new Photoshop for themselves, at no cost.
Of course, if you are already a Creative Cloud member, then these latest updates have already come to you auto­matically or whenever (as soon as) you want.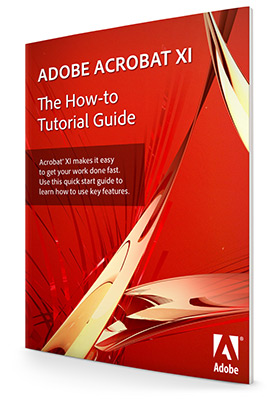 Next to Photoshop, Acrobat Pro & Standard is Adobe's top-selling product line of all time: it's offered standalone plus included in all the Creative Suites as well as the newer Creative Cloud – so clearly there are a lot of people using it worldwide. The two free books below will help you learn how to use it better and more effectively…
The first book is all about the Acrobat XI release, and the second is for the older Acrobat X from 2010. Both these guides contain dozens of helpful tutorials that will help you discover the advantages of using Acrobat and how to get the most out of it… Following the easy walkthroughs will quickly introduce you to new ways to save time and simplify complex projects.
Each chapter includes step-by-step instructions for performing common tasks efficiently. Keep a copy of either ebook access­ible on your computer as an easy–to–use resource for learning new techniques.
[UPDATE (October 2016) – These still work to download the old Elements 13 trials. We also now have the new Elements 15 Direct Download Links!]
In keeping with our custom of publishing the direct download links for major Adobe products such as Creative Cloud, CS6, Lightroom 6/CC, and Acrobat DC, below you'll find the direct links from Adobe's servers for the free trials of the new releases of Photoshop Elements 13 and Premiere Elements 13, for both Windows and Mac OS.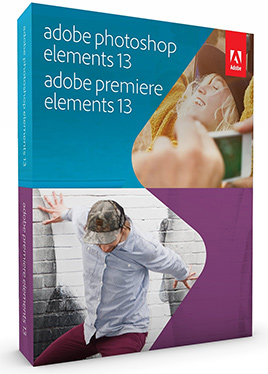 These links go to the authentic and secure files residing on Adobe's servers, are guaranteed genuine, safe, legal, and will not change. They are especially useful when you are unable to down­load Adobe's free trials via other means – often due to difficulties with the Adobe Download Assistant or Akamai Download Manager…
With the links provided below, you can use your own browser's download capability (without DLM), or another download manager of your choice.
For setting up PSE 13 and/or PRE 13 on Windows, each program consists of two down­loaded files: an .exe and a 7-Zip file (.7z). The .exe file will only work (and install) once the .7z file is fully down­loaded and resides in the same folder. For the Mac, it's just a single .dmg file for each program.
In order to properly run Photoshop & Premiere Elements 13, your computer must meet Adobe's minimum system requirements for the products. See below for what's new & different in this release.
The new Creative Cloud (CC) 2014 is the most sophisticated and powerful toolset Adobe has ever released and recently readers have been asking for solid training materials to learn how to best use these applications…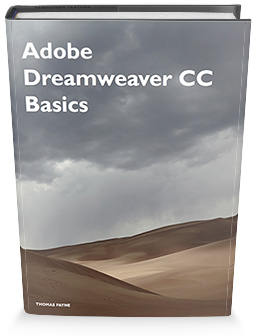 Last year we spread the word on over 30 hours of free video tutorials for CS6, and last month we published details on a fantastic new ebook for getting started learning the Adobe CC/CS6 Design Suite (202 pages). But if you're looking for a solid primer or helpful beginner's lessons for Adobe Dreamweaver, that's harder to find.
Fortunately there are two new books you can download that will teach you the essentials of Adobe Dreamweaver for free, thanks to the generosity of author Professor Thomas Payne… He writes:
"These tutorials are designed to get you through the basics of making web sites in Dreamweaver with the most flexibility and the least amount of work. Think of them as supplying you with a toolbox full of tools to start making good websites.
The 2015 edition of the Creative Cloud is the most powerful and versatile toolset Adobe has ever produced and we're seeing a lot of demand for good training resources to learn how to best use this fast-growing product…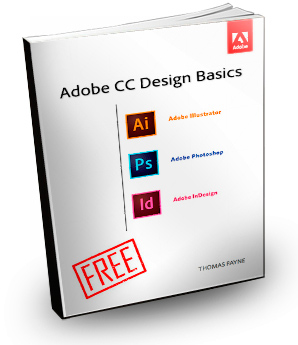 Last year we posted details on over 1,000 pages of free ebooks for CS6. But if you're just getting started with the core CC 2015 design tools, what's better than a step-by-step book that will teach you the essentials of Photoshop, Illustrator, and InDesign from the ground up?
Fortunately there's a very helpful new book you can download that will teach you all of this for free, courtesy of author Professor Thomas Payne… The way the book does this is by intro­ducing and explain­ing the tools in a logical way that builds upon what is previ­ously learned. These applica­tions present a vast array of buttons and gadgets that can be over­whelming to the new user. This book makes sense of it all, not showing how every­thing works, but instead giving a found­ation and a path to learn about all those controls and what they can do for you.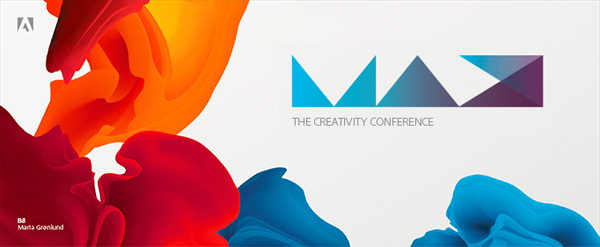 [UPDATE – Also see our new MAX 2017 Ticket Giveaway!]
MAX 2014 – the big annual conference intersecting creativity and Adobe technology – is coming up this fall in Los Angeles, California… And continuing our long tradition of free Adobe giveaways, we've got one free regular full conference pass (worth US$1,495) to give away, plus one US$400-off ticket savings, both courtesy of our friends at Adobe Systems!
Adobe MAX 2014, The Creativity Conference – running from October 4-8 – will be chock full of expert keynotes and presentations, technical ses­sions and talks, product announce­ments and sneak peeks, evening events and get-togethers, and possibly some surprises… The show is an amazing experience where they really take care of you from start to finish while you soak up all the growth and learning you can.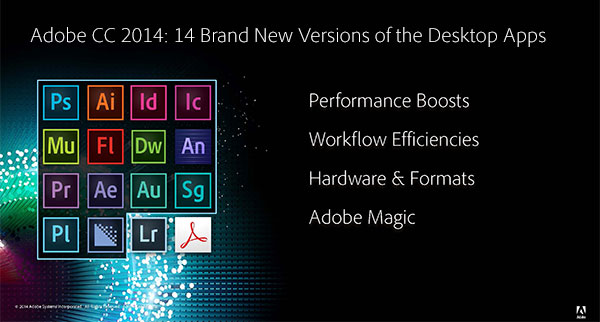 [UPDATE (November 2016) – These still work to download the older CC 2014 trials. We also now have Adobe's all-new CC 2017 Direct Download Links!]
The all-new Adobe CC 2014 release was announced earlier today, with hundreds of new features compared to earlier creative versions… And there's no wait: the CC 2014 software is available immediately for worldwide download via the CC Desktop App… This means everyone gets either a free upgrade or a free trial – but some folks would like or need to access the new tools directly without using Adobe's download manager.
So below we've curated a complete set of Adobe CC 2014 direct download links for all the new products on Windows and Mac OS, for instant access (plus the ability to use your own download manager) if you have any difficulty with what Adobe normally employs and want to get the free trials without it… These can also come in quite handy if you want offline standalone CC 2014 installers to use, store, or back up with (i.e., copy to USB flash/thumb drive, burn to DVD, etc).
[UPDATE – Also see our new MAX 2017 Ticket Giveaway!]
Last June Adobe shipped the CC lineup of creative tools, the new product line that replaces 2012's CS6. The CC version contains hundreds of new features compared to CS6, and it is available only via Creative Cloud membership.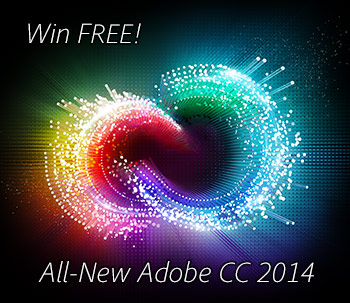 Last week, Adobe announced that they will soon be shipping a major milestone upgrade to CC that will be called the Creative Cloud 2014 Release… And that is exactly what we're giving away for free below, and it's open to everyone world­wide.
In all, Creative Cloud 2014 will come with 15 new desk­top applica­tions (Photo­shop CC 2014, Illus­trator CC 2014, InDesign CC 2014, Muse CC 2014, and all your favorites), together with other comple­mentary tools and services (such as Acrobat Pro, Light­room, DPS, Behance ProSite, Typekit) and much more. See the entire contents of what's in Creative Cloud, where all ongoing upgrades are auto­matic­ally included at no addi­tional charge.
So this means that all current Creative Cloud subscribers will automatically receive the new CC 2014 Release whenever they want it. We expect this software will be available to download immediately on the CC 2014 launch date, and you'll be able to install and run it alongside any older applica­tions you may have, including CS6 and CC 2013.

[UPDATE (April 2017) – These still work to download the old Captivate 8 trials. We also now have the all-new Captivate 2017 Direct Download Links!]
Adobe just announced the launch and immediate availability of Captivate 8, a major upgrade to their industry-leading eLearning and mLearning authoring software. With substan­tial updates throughout the product, the company calls this, "the single most significant release of Adobe Captivate in a decade."
Adobe's finally done it. In case you haven't heard yet about the new Photoshop Playbook, you should.
After years of offering free video tutorials – and following on to Senior Product Manager Bryan O'Neil Hughes' success with his "Hidden Gems" series – Adobe has built a new collection of bite-sized lessons that cover exactly the kinds of things that many, many people want to (know how to) do with Photoshop.