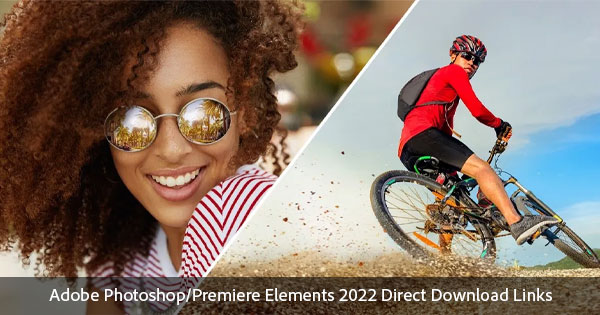 [UPDATE (September 2022) – These still work to download the Elements 2022 trials. We also now have the new Elements 2023 Direct Download Links! Note that Adobe sells only the latest release of Elements.]
The new 2022 version of Adobe's "Elements" line is now shipping. And continuing our tradition of publishing the direct download links for major Adobe products such as Creative Cloud and Acrobat DC, below you'll find the direct links from Adobe's servers for the free trials and full offline installers for the new releases of Photoshop Elements 2022 and Premiere Elements 2022, for both Windows and macOS.
These links go to the authentic and secure files residing on Adobe's servers, are guaranteed genuine, safe, legal, and will not change. They are especially useful for down­loading Adobe's free trials via other means – often due to difficulties with using the Adobe Download Assistant or Akamai Download Manager… With the links provided below, you can use your own browser's download capability (without the Akamai DLM), or use another download manager of your choice.
In order to properly run Photoshop & Premiere Elements 2022, your computer must meet Adobe's minimum system requirements for the products. See below for what's new and different in this release.
Special: Legally download dozens of free Adobe books for a limited time!

Install now: Get all new Creative Cloud 2023 direct download links and free trials.
Adobe Photoshop Elements 2022 (PSE 2022) Direct Download Links
Photoshop Elements is a 64-bit-only program on both Windows and macOS.
Photoshop Elements 2022 (aka version 20) – Windows (3.6 GB): Download »
Photoshop Elements 2022 (aka version 20) – Mac (3.7 GB): Download »
Adobe Premiere Elements 2022 (PRE 2022) Direct Download Links
Premiere Elements is a 64-bit-only program both on Windows and macOS.
Premiere Elements 2022 (aka version 20) – Windows (3.4 GB): Download »
Premiere Elements 2022 (aka version 20) – Mac (3.4 GB): Download »
Product languages supported: The Elements 2022 tryout versions are currently available in English, French, German, and Japanese on both Windows and macOS; plus Czech, Dutch, Italian, Polish, Russian, Spanish, and Swedish on Windows alone.
Installation Tips

You can use the installer files to install Elements 2022 on your computer and then use it as full or 30-day free trial version.
You do not need to uninstall previous versions of Elements; some users prefer to keep the older, familiar version(s) around as they come up to speed with the new version's features.
Install with an account that has administrative privileges (not a Limited User Account if you are using Windows).
For ease of installation, quit any open programs, including virus protection software, prior to installing Elements 2022.
If you run into any difficulties, see the Elements 2022 Installation Troubleshooting page.
What's New in Elements 2022 – What Features Have Been Added?
This is usually the first thing customers want to know. For some quick highlights of what's new and different between Photoshop/Premiere Elements 2022 vs. older versions, check out this compar­ison overview page.
For more specific details on the new capabilities, Adobe has also published new/enhanced feature reviews for PSE 2022 as well as for PRE 2022, showing what's changed in this release – look for features with "NEW" or "UPDATE" next to their descriptions.
If you own almost any earlier version of either or both tools, then you may qualify for discounted upgrade pricing. And if you'd like to make a significantly larger upgrade to the full Adobe Photoshop (together with Lightroom and Lightroom Classic), then consider taking a closer look at the $9.99/mo. Photography Plan before making a move.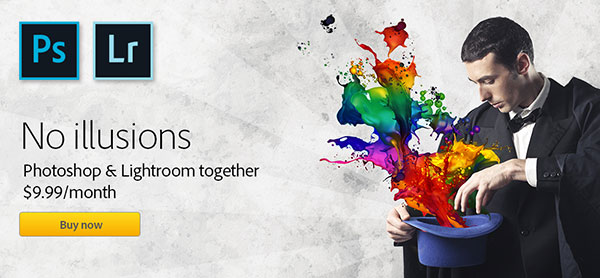 See Also

Keep up with the latest on Adobe software — follow us on Facebook or Twitter, or subscribe to our RSS feed… You can also enter your email and have new articles sent directly to your Inbox. We are reader-supported; when you buy through links on our site, we may earn an affiliate commission.