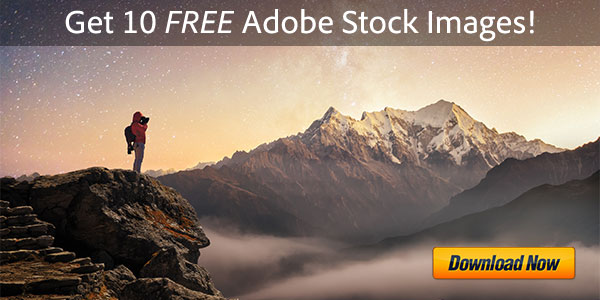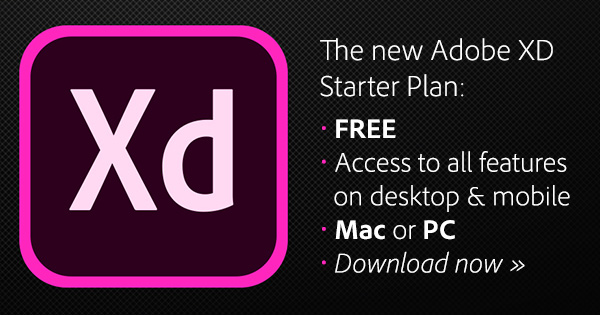 Some incredible news out this morning: Adobe has announced they're making their popular new experience design tool – Adobe XD, a major part of the Creative Cloud – completely free(!) for anyone who wants to download and use it, forever: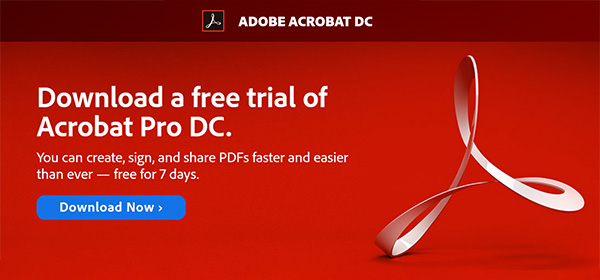 [UPDATE (November 2018) – These links still work to download the old Acrobat DC 2018/2017 trials. We also now have the all-new Acrobat DC 2019 Direct Download Links!]
Adobe Acrobat DC 2018 is now shipping! If you hadn't already known, "DC" stands for Document Cloud, which is Adobe's set of integrated online services to help people and businesses better manage critical documents. At the heart of Document Cloud is Acrobat DC – the industry standard for creating, sharing and editing PDFs – which was completely redesigned for the initial DC 2015 milestone release three years ago. For more information, see: What Is the Document Cloud?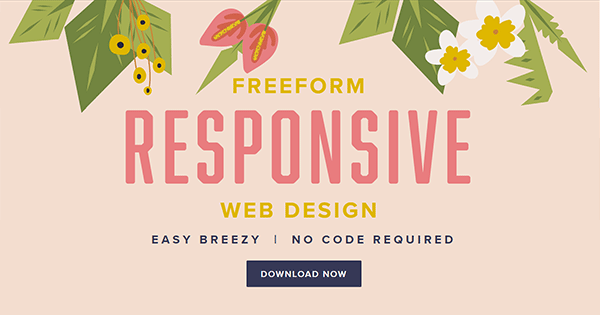 Adobe Muse is a modern website builder that enables you to create gorgeous HTML5 sites that dynamically scale to any device – and Muse allows you to do this without writing any code. Muse is included for all Complete Creative Cloud ("All Apps") members, as well as available via a Single-App Subscription. So with many millions of people already receiving Muse with their CC purchases, there's a broad audience for training materials on how to get going with this helpful program…
Time-lapse photography videos never go out of style… Here is one of our all-time favorites from Norwegian landscape photographer Terje Sorgjerd – incredibly beautiful and perfect for the clear, dark nights of the season (watch full-screen):
Prior to the extensive video editing tools first introduced in CS6, Photoshop wasn't normally known for its video capabilities – but in fact it's always been possible to take a series of still photo­graphs (manipulated as desired) and then quickly create your own timelapse video using Photoshop Extended…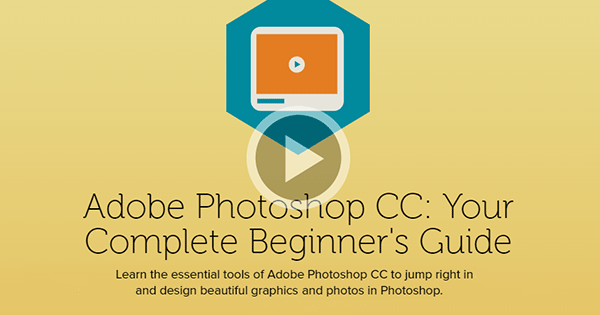 Here's a fantastic new resource that you should not miss – and even bookmark/share… It's a complete introductory-level class on how to best use Photoshop from the excellent training team at Adobe KnowHow – a course worth hundreds of dollars, but now completely FREE with no catch. It includes 5½ hours of high-quality instruction broken out into 16 chapters with 58 video tutorials (in HD or SD), covering everything you need to know to really get going with Adobe Photoshop – the world's leading graphics and photo editing application – at no cost!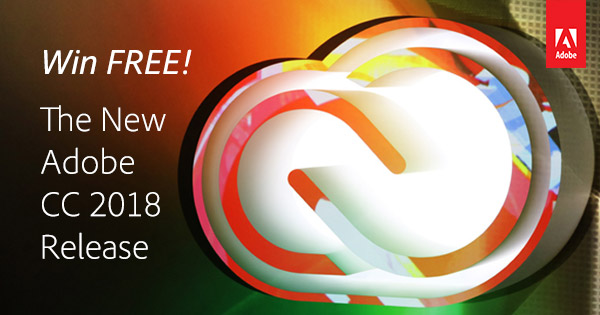 [UPDATE – Also see our new Adobe CC 2020 Giveaway!]
Last month, Adobe shipped the all-new CC 2018 set of tools and services – a milestone marking the sixth major release of the CC product line, which replaced CS6 from 2012. This latest CC version contains thousands of new features and advancements compared to CS6 (across all creative applica­tions), and it is available only via Creative Cloud membership – a community which now surpasses 15 million paid subscribers.
Adobe CC 2018 is also known as the Creative Cloud 2018 Release… And that is exactly what we're giving away for free below, and this offer is open to everyone world­wide.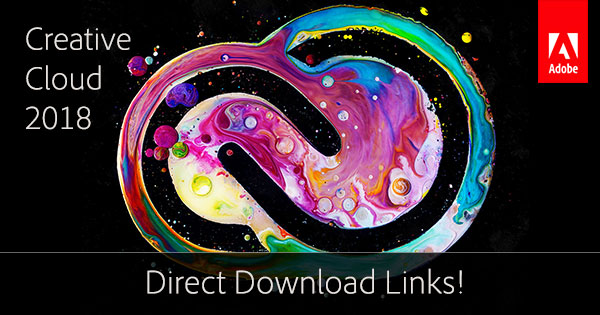 Last month, Adobe unveiled the all-new CC 2018 Release, which they say is the biggest product launch since Adobe first introduced Creative Cloud over five years ago. And from what we've seen, it looks to be true. There are major updates across the entire suite of tools and services, including entirely new CC desktop tools as well as significant new features and performance improvements to existing applications, and even some surprises.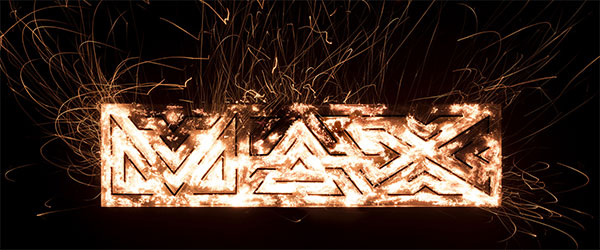 [UPDATE (Nov. 2019) – Watch 120 hours of new training & tutorials from MAX 2019!]
Did you make it to MAX this year? Adobe's Creativity Conference broke records with 12,000 attendees coming together in Las Vegas earlier this month, double from 6,000 just a few years ago… In fact, it was the largest gathering of talented creative professionals that there has ever been in one room, anytime in history!
Those who came enjoyed major new product launches, inspirational key­notes from creative luminaries, hundreds of enriching training sessions, plentiful opportunities for networking with colleagues, access to the latest cool technology on the pavilion floor, meeting the Adobe product teams in person, the highly-anticipated "Sneak Peek" demos of amazing new features under development, and of course the famous MAX Bash party.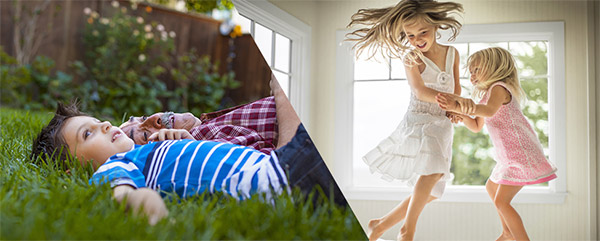 [UPDATE (October 2019) – These still work to download the old Elements 2018 trials. We also now have the new Elements 2020 Direct Download Links!]
The new version 2018 of Adobe's "Elements" line is out, and no, you didn't miss versions 16 and 17… Moving forward, the Elements applications will take on the upcoming year of their release instead of a version number. So this year, we have the transition from (the previous) version 15 to (the new) Photoshop Elements 2018 and Premiere Elements 2018.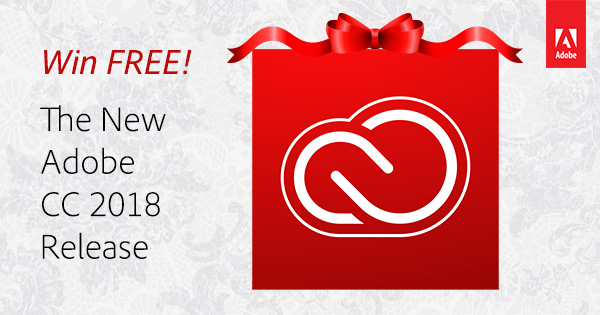 [UPDATE – Also see our new Adobe CC 2020 Giveaway!]
Last fall at the annual MAX conference, Adobe launched the current version of Creative Cloud, CC 2017… This major release was announced, demoed, and shipped all on day one of the show.
This year, MAX is happening next month, from October 18-20. It doesn't seem unreasonable to presume that the next major version of Creative Cloud – CC 2018 – could well be released in the same fashion and timeframe. (For example, see the Photoshop CC "Sneak Peek" video below.)