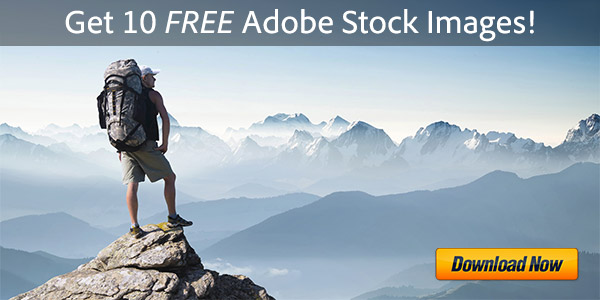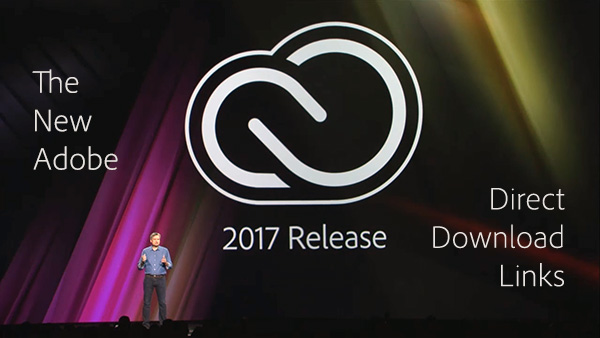 The new Adobe CC 2017 release was announced last week, including 15 upgraded desktop applications with new features across the board plus other major advancements… And there's no wait: the Creative Cloud 2017 software is available immediately for worldwide download via the CC Desktop App… This means everyone gets either a free upgrade or a free trial – but some folks want or need to access the new tools directly without using Adobe's download/app manager.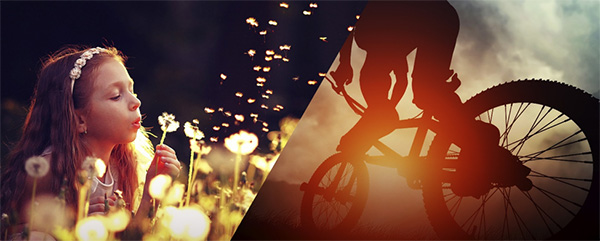 [UPDATE (October 2018) – These still work to download the old Elements 15 trials. We also now have the new Elements 2019 Direct Download Links!]
In keeping with our tradition of publishing the direct download links for major Adobe products such as Creative Cloud, CS6, Lightroom 6/CC, and Acrobat DC, below you'll find the direct links from Adobe's servers for the free trials and full offline installers for the new releases of Photoshop Elements 15 and Premiere Elements 15, for both Windows and Mac OS.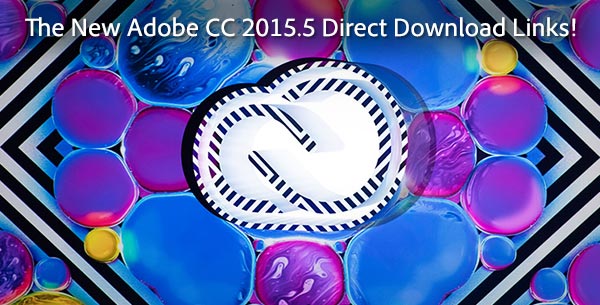 Back in June, Adobe rolled out major updates to its flagship Creative Cloud tools and services. The CC 2015.5 release, as it's commonly called, includes significant new features in Adobe's key desktop applications and performance advancements across Creative Cloud. The new versions were available immediately for worldwide download via the CC Desktop App only, because many of the tools began using a proprietary installation technology. The challenge was that many folks want or need to access the new tools directly without using Adobe's download/app manager, and so we have been working with the company to help make standard, standalone installers publicly available (as has been the practice for all their previous creative software products).
The new Creative Cloud (CC) is the most sophisticated and powerful toolset Adobe has ever released and recently readers have been asking for solid training materials to learn how to best use these applications…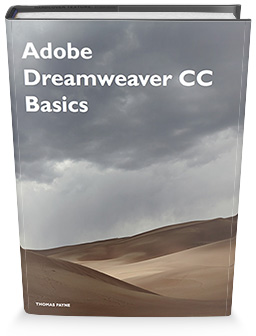 A while back, we spread the word on over 30 hours of free video tutorials for CS6, and last year we published details on a fantastic new ebook for getting started learning the Adobe CC/CS6 Design Suite (202 pages). But if you're looking for a solid primer or helpful beginner's lessons for Adobe Dreamweaver, that's harder to find.
Fortunately there are two new books you can download that will teach you the essentials of Adobe Dreamweaver for free, thanks to the generosity of author Professor Thomas Payne… He writes:
"These tutorials are designed to get you through the basics of making web sites in Dreamweaver with the most flexibility and the least amount of work. Think of them as supplying you with a toolbox full of tools to start making good websites.
[UPDATE – Also see our new MAX 2019 Ticket Giveaway!]
MAX 2016 – the big annual conference intersecting creativity and Adobe technology – is coming up this fall in San Diego, California… And continuing our long tradition of free Adobe giveaways, we've got one free regular full conference pass (worth US$1,595) to give away, plus one US$400-off ticket savings, both courtesy of our friends at Adobe Systems!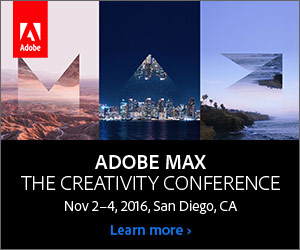 Adobe MAX 2016, The Creativity Conference – running from November 2-4 – will be chock full of expert keynotes and presentations, technical and how-to ses­sions, product announce­ments and sneak peeks, evening events and parties, networking and meeting the teams, and possibly some surprises… The show is an amazing experi­ence where they really take care of you from start to finish while you soak up all the growth and learning you can.
In fact, many of the best courses and tutorial sessions from the last MAX were recorded and are still available on-demand for free viewing, covering all Adobe applications.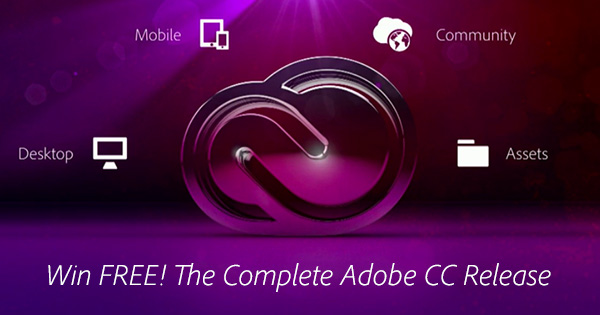 [UPDATE – Also see our new MAX 2019 Ticket Giveaway!]
Last June, Adobe shipped the new CC 2015 set of tools and services – a milestone marking the third major release of the CC product line, which replaced CS6 from 2012. This latest CC version contains thousands of new features and advancements compared to CS6 (across all creative applica­tions), and it is available only via Creative Cloud membership – a community which now surpasses 15 million paid members.
CC 2015 is also known as the Creative Cloud 2015 Release… Since its initial launch, Adobe has issued many updates to further upgrade the functionality and capabilities of the different tools – and all ongoing upgrades are auto­matic­ally included at no addi­tional charge. Sometime this year, the company is expected to ship the next major milestone release of the product line (e.g., CC 2015.5 or CC 2016), and this will also be included for current members.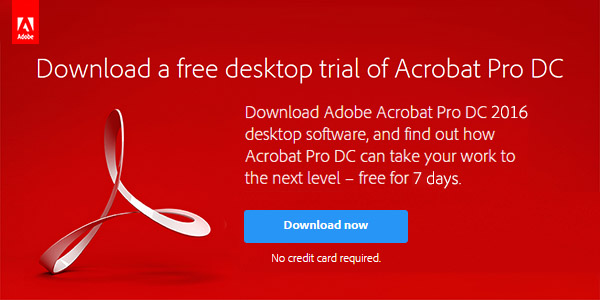 [UPDATE (November 2018) – These links still work to download the old Acrobat DC 2016/2015 trials. We also now have the all-new Acrobat DC 2019 Direct Download Links!]
Adobe Acrobat DC 2016 is now shipping! "DC" stands for Document Cloud, which is Adobe's new set of integrated online services that helps people and businesses better manage critical documents. At the heart of Document Cloud is Acrobat DC – the industry standard for creating, sharing and editing PDFs – which was completely reengineered last year for the initial DC 2015 milestone release.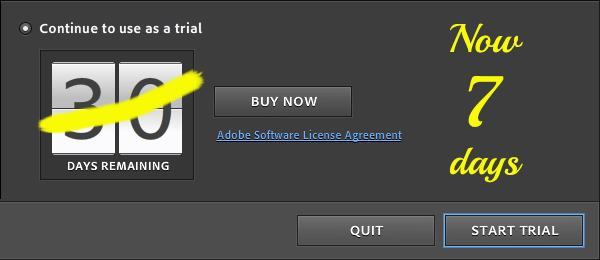 After decades of 30-day free trials for its flagship creative applications such as Photoshop, Illustrator, InDesign, and all the others, today Adobe announced that going forward, the length of the trial period for Creative Cloud (i.e., the CC 2015 desktop apps) will be standardized worldwide at 7 days.
The company has been running some tests over the past couple months, and says the changes better align with how individuals are actually using the trial software – meaning the degree and duration of time they use them the most after initial installation. By moving to seven days, Adobe feels they can follow up better with the customer when the experience is freshest than if it happened a month later. It also gives users greater incentive to bump up the priority of the new software evaluations. Given the accelerating pace of change in technology (and pretty much everything else moving faster these days), these findings aren't entirely surprising.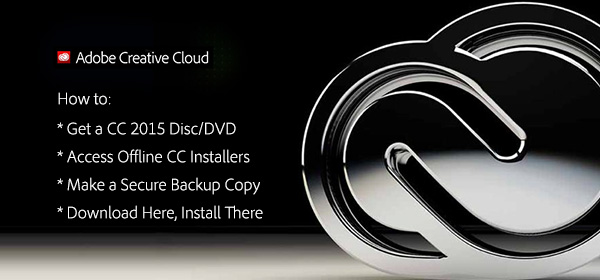 The Creative Cloud is cool because it offers access all major tools that Adobe makes at an affordable price… But here are four recurring challenges we still see out there since Adobe discontinued boxes and switched over to Cloud-only application downloads: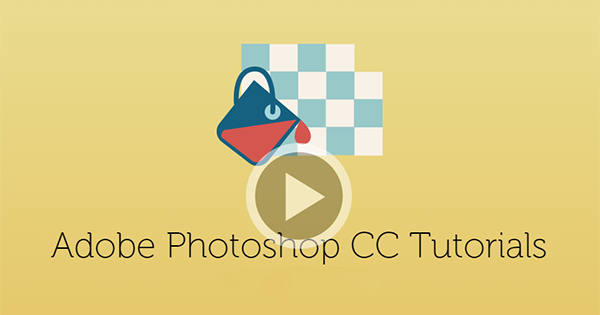 Here's an incredible new resource that you should not miss – and even bookmark/share… It's a compre­hensive professional training course on how to best use Adobe Photoshop from O'Reilly's InfiniteSkills – normally costing US$130, but now completely FREE with no catch. It includes 13 hours of high-quality instruction broken out into 23 chapters with 166 video tutorials (in HD or SD), covering all major aspects of Photoshop – the world's most popular graphics and photo editing software – at no cost!