[UPDATE (March 2023) – These links still work to download the old Acrobat DC 2022 trials. We also now have the all-new Acrobat DC 2023 Direct Links!]
This morning, Adobe released Acrobat DC 2022, the latest version of the growing Acrobat family of products. "DC" stands for Document Cloud, a set of integrated online services to help manage all your documents. Central to Document Cloud is Acrobat DC, the industry standard for creating, sharing and editing PDFs. Use Acrobat software to make, scan, convert, and sign PDF files with easy workflows between your computer and all your devices.
Acrobat is available as a desktop product in both Pro and Standard editions, and is offered either via subscription or with a perpetual (one-off) license. "Acrobat 2020" is the last (and final) perpetual desktop version of Acrobat – in other words, definitely not the latest release. "Acrobat DC 2022" is the current subscription version of Acrobat. With Acrobat DC, ongoing updates are included so you always have the newest version of Acrobat software with the latest product innovations and a complete set of tools for desktop and mobile use.
Note that this newly-upgraded desktop release of Acrobat Pro DC is also included as one of the many applications that all subscribers get with the complete ("All Apps") membership to Creative Cloud.
And in keeping our tradition of providing the direct download links for major Adobe products such as Creative Cloud, Captivate 11, and Elements 2023, you'll find the direct links for the newest Acrobat releases below. Direct download links for the all the other apps in CC 2022 are now also available – see how you can get them here.
Special: Legally download dozens of free Adobe books for a limited time!
What's New in Acrobat DC 2022 vs. DC 2021?
The main new features available in the Acrobat DC desktop, web and mobile ecosystem are detailed on this Adobe page.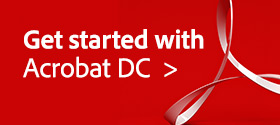 Good news: Acrobat DC 2022 and Reader DC 2022 are now available as native 64-bit applications on Windows, as well as 32-bit applications if needed. You can direct download either installer below, depending on what your system supports. Also, Acrobat is now fully supported on Windows 11 (64 bit).
On macOS, all installers continue as 64-bit programs, as before.
Unsure if your computer can run the latest version? You can check Adobe's official system requirements here.
Install now: Get all new Creative Cloud 2023 direct download links and free trials.
Here Are the Acrobat DC 2022 Direct Download Links
The links given below go to the authentic and secure files residing on Adobe's servers, are guaranteed genuine, safe, legal, and will not change. They are especially useful when you are unable to download these products via other means – perhaps due to issues with the Adobe's Download Manager. Here the file access is open and you can just use your browser, or another DLM.
Note there is no actual trial version of Acrobat DC Standard for any platform, but Pro includes all Standard features – so you can try out Pro for free and then decide which version you want at the time of purchase. In other words, the Acrobat Pro and Acrobat Standard installers are the same. Naturally, the free Acrobat Reader DC 2022 for PDF is also downloadable for both oper­ating system platforms – Windows (7, 8, 10, 11) and macOS (10.14, 10.15, 11, 12).
If you need further help, see the product installation instructions here.

Acrobat Pro/Standard
DC 2022 (Subscription)

– Direct Download Links

This is the trial or version to download if you're considering purchasing Acrobat DC by subscription, via a lower-cost monthly/annual plan. Subscribers are entitled to the complete product featureset, including forthcoming new features and improve­ments on an ongoing (or "Continuous Track") basis at no extra charge, along with all product fixes and platform support enhance­ments.

» Windows (64-bit) – Acrobat Pro DC 2022 free trial, 26 languages (973 MB)
» Windows (32-bit) – Acrobat Pro DC 2022 free trial, 26 languages (1.0 GB)
Version 2022.001.20085

» macOS (v. 10.14+) – Acrobat Pro DC 2022 free trial, 24 languages (1.0 GB)
Version 2022.001.20085

Again, if you're unsure which Windows installer to download (32 bit or 64 bit), see what your computer supports.
Acrobat Pro/Standard
2020 (Standalone)

– Direct Download Links

This is the trial or version to download if you intend to upgrade or buy Acrobat outright, via a tradi­tional (or "Classic") perpetual license. Perpetual customers will get the regular product fixes and platform support enhance­ments, but don't receive future new features or upgrades. Standalone product users also don't have access to all the Acrobat DC web, mobile, and cloud-based workflows.

» Windows – Acrobat Pro 2020 free trial in 28 languages (717 MB)
Version 2020.004.30020 (or newer)

» macOS (v. 10.14+) – Acrobat Pro 2020 free trial in 26 languages (660 MB)
» macOS (v. 10.13) – Acrobat Pro 2020 free trial in 26 languages (660 MB)
Version 2020.004.30020 (or newer)

Note: Before deciding whether to get the subscription or perpetual version of Acrobat DC, you should see this product comparison.
Free Acrobat Reader DC 2022 – Direct Download Links
This is the new Acrobat Reader DC 2022, which is completely free for all users.
» Windows (64-bit) – Free Reader DC 2022 in 27 Languages (377 MB)
» Windows (32-bit) – Free Reader DC 2022 in 27 Languages (321 MB)
Version 2022.001.20085
» macOS – Free Reader DC 2022 in 22 Languages (311 MB)
Version 2022.001.20085
Adobe Acrobat DC Updates
If you also want the direct download links for the latest Acrobat Pro/Standard product updates (i.e., all the included upgrades since the initial release above), here are complete sets for PC and Mac… These updates are cumulative and require that a previous version of the same major release of Acrobat already be installed on your system. To determine which version of you currently have installed, select "About Acrobat…" from the Help menu, and then download and apply the correct update patch file from this collection:
Installation Tips
The trial version includes all desktop features of Acrobat Pro for 7 days from the time you first launch the program on your system.
Installation of Adobe Acrobat Pro DC trial may uninstall any earlier version of Adobe Acrobat on Windows computers. If you want to reinstall the older release later, then you'd need your original serial number and software disc/installers.
Acrobat Distiller DC, the batch engine for converting other types of documents into PDF files, is included within the Acrobat Pro/Standard downloads above.
Make sure your computer meets the minimum system requirements for Pro/Standard and the Reader.
For the smoothest installation experience, exit any open programs, including virus protection software, prior to installing the product.
Install with an account that has administrative privileges (not a Limited User Account if you are using Windows).
If you encounter any difficulties, try Adobe Assistance.
Acrobat DC Quick Overviews [Videos]
See Also

Do you have any questions about Acrobat? Just ask them below and we'll get you answers fast!
Keep up with the latest on Adobe software — follow us on Facebook or Twitter, or subscribe to our RSS feed… You can also enter your email and have new articles sent directly to your Inbox. We are reader-supported; when you buy through links on our site, we may earn an affiliate commission.